Our Team
Daniel S Levin, CIMA®, CPWA®
Executive Vice President/ Wealth Management, Financial Advisor
About Daniel
Dan has been serving private clients, businesses and institutions since 1992 and is the co-founder and Executive Vice-President of 1776 Capital Management Group at Janney Montgomery Scott, LLC.
He has advanced experience in the life cycle of wealth: accumulation, preservation and protection, and distribution. The team provides investment consulting services to endowments, retirement plans and investors with fiduciary responsibility.
Dan earned the CIMA® designation at the Wharton School of the University of Pennsylvania and the CPWA® designation at the University of Chicago Booth School of Business. He graduated with a bachelor's degree in Arts from the University of Richmond, and maintains active securities registrations and insurance & commodity licenses. Dan is a member of Janney's CEO Roundtable and serves on the firm's FA Advisory Council. He was recognized as a Forbes Best-In-State Wealth Advisor in 2021 and 2022.
In his practice, Dan strives to identify and analyze strategies for efficient tax management, recommend strategies designed to monetize and protect assets, and facilitate wealth transfer planning. 1776 CMG manages wealth and provides advice for a select group of clients and their families. The team conducts regular educational workshops for investors and trusted advisors.
Contact

Phone:
215.619.3923

Email:
dlevin@janney.com
Kathleen G. Dougherty
Private Client Associate
About Kathleen
A 30-year veteran of the financial services industry, Kathy takes the time to help make sure clients receive the personal attention they deserve. An integral member of our group, Kathy's range of experience includes resolving client inquiries, handling client communications, handling account documentation and disbursements, and supporting our team's back-office operations.
Kathy joined a predecessor firm of Wachovia Securities as a wire room supervisor and became an account administrator in 1999. She lives in Yardley with her son, Brad. She enjoys traveling, reading, and dining with friends.
Contact

Phone:
267.685.4218

Email:
kdougherty@janney.com

Address:
Yardley, PA
Erin Brophy
Private Client Associate
About Erin
Erin joined Janney as a Private Client Associate in July of 2020. She is in charge of client experience, as well as executive and concierge services. She performs high level portfolio analysis and coordinates the financial planning process for the team. She graduated with a Bachelor of Science in Hospitality Management from James Madison University. Erin enjoys going to Xfinity Live on the weekends to watch Philly sports and spending her summers in Sea Isle City, NJ.
Contact

Phone:
215.619.4509

Email:
erinbrophy@janney.com
Brendan Murphy
Summer Intern
About Brendan
Brendan is a rising senior at the University of Richmond - where he studies Finance and plays on the nationally ranked Lacrosse team. He maintains his status as a Scholar Athlete for maintaining a 3.5+ GPA and displaying outstanding leadership qualities as an athlete and student. Brendan is also a member of the Lacrosse team's community engagement board that partners with members of their community and other organizations to raise money and awareness for various causes and activities.
Delighted by the individuals he met during the interview process, he decided to join the 1776 Capital Management Group for the summer. He looks forward to learning more about the financial industry and gaining valuable experience which will help him in his career.
Brendan is first and foremost, a Philadelphia sports supporter. He also roots for the Philadelphia Eagles and enjoys cooking and traveling.
Contact

Email:
brendanmurphy@janney.com
Bryce Myers
Summer Intern
About Bryce
Bryce is a rising junior at the University of Pennsylvania where he studies Economics, with a concentration in Finance. He is a starting tight end for the Penn Quakers football team. In 2022, he was awarded the Harry Gamble Award as the University of Pennsylvania 2022 Rookie of the Year. He participates in multiple organizations such as Uplifting Athletes which raises money for rare disease research and the Be the Match Foundation which helps match bone marrow donors to those in need.
He is excited to join the 1776 Capital Management Group this summer and explore his passion for wealth management. He recognizes that this opportunity to work with Dan's team and a boutique firm will offer opportunities that may not be present in larger organizations. Bryce looks forward to making a meaningful impact on the team and in the client experience.
Outside of his studies and football, he enjoys reading and playing golf.
Contact

Phone:
(215) 619-4518

Email:
bmyers@janney.com
Supported By
We collaborate with other Janney specialists, as needed, who have in-depth experience in specific disciplines. Together, we can assess your unique situation, analyze difference strategies, and develop a plan fit for your unique needs and goals.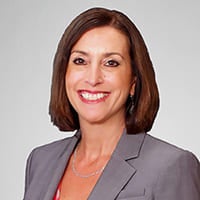 Debra Roey
Vice President, Retirement Plan Services Director
About Debra
Debra S. Roey joined Janney Montgomery Scott LLC in November 2006, as Janney Retirement Plan Services (JRPS) Manager. JRPS was founded in 1982 to provide Janney's Corporate Retirement Plan Clients with support in plan design analysis, proposal procurement and review, investment fiduciary services, technical expertise, and problem resolution.
Debra has over 30 years of experience in the Retirement Plan arena. Prior to joining Janney, she served as Regional Director with Union Central Life Retirement and Investment Services. During her tenure, she received numerous sales awards including qualification for the company's highest society membership. She also served on several corporate committees involved with Strategic Planning and Product Development.
Debra earned a B.A. in Business Administration from Rutgers University.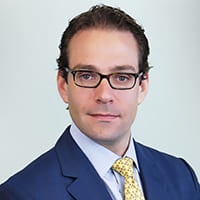 Guy LeBas
Chief Fixed Income Strategist, Janney Montgomery Scott LLC Director, Custom Fixed Income Solutions, Janney Capital Management
About Guy
Guy LeBas is Janney's Chief Fixed Income Strategist, as well as Head of Fixed Income for Janney Capital Management. As Strategist, he is responsible for providing direction to the Firm's clients on the macroeconomic, interest rate, and bond market investing climate.
Guy authors bond market periodicals, which provide relative value recommendations across the fixed income spectrum. With Janney Capital Management, Guy is responsible for overseeing the Firm's discretionarily managed bond portfolios, which take a client-tailored approach to generating consistent income across interest rate environments.
Guy joined Janney in 2006. Prior to joining Janney, Guy served as Interest Rate Risk Manager for U.S. Trust's bank asset and liability portfolios, a role in which he oversaw risk and return on $20 billion of bank assets and derivatives.
Guy is also a frequent guest on CNBC, Bloomberg TV and Fox Business News, as well as a regular speaker at financial industry conferences. He received his education from Swarthmore College, holds an M.S. in Applied Economics from Johns Hopkins University, and is a CFA Charterholder.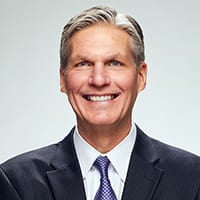 Mark D. Luschini
Chief Investment Strategist, Janney Montgomery Scott LLC President and Chief Investment Officer, Janney Capital Management
About Mark
Mark Luschini is the Chief Investment Strategist for Janney Montgomery Scott LLC, leading the Investment Strategy Group. In that capacity Mark is responsible for establishing the Firm's broad outlook relating to conditions in the capital markets and the economy and to develop investment strategies that align with the best interest, goals, and objectives of individual and institutional clients. He also establishes the Firm's asset allocation models used for portfolio construction and financial planning.
As Chief Investment Strategist, Mark serves as the Janney's investment spokesperson, offering national market commentary and developing asset allocation models and investment strategies. He chairs the investment committee and actively interfaces with both current and prospective clients.
Additionally, Mark directs Janney Capital Management, the Firm's discretionary investment management division. Under his leadership, Janney Capital Management has delivered competitive investment results across multiple strategies. The total assets under management has grown to more than $4 billion, with nearly $3 billion in traditional equity and fixed income assets, and over $1 billion in various strategic and tactical asset allocation strategies utilizing exchange-traded solutions and mutual funds. Mark served on the Board of Managers for Janney, and currently serves as a Trustee for the Firm's Pension & Profit Sharing Plan. He is a member of the Janney Wealth Management Department's Mutual Fund and Alternative Investment Committees.
In Janney Capital Management, Mark chairs the Investment Committee which sets asset class and sector policy and directly participates in managing the equity, fixed income, and asset allocation strategies under its advisory. Mark has spent more than 30 years in the investment industry. He utilizes that experience to speak on topics related to macroeconomics and investment management at seminars and conferences.
His comments and written articles have been circulated in numerous publications ranging from the Wall Street Journal and Barron's to the New York Times, USA Today, Financial Times, and Money magazine. He has appeared in various media outlets including CNBC, Bloomberg Television, Fox Business News, and CNN.
He has a BA and MBA from Gannon University and holds the Chartered Market Technician (CMT) designation from the Market Technicians Association
Contact us today to discuss how we can put a plan in place designed to help you reach your financial goals.