Meet the Team
No needs are more important than your own. We pride ourselves in making your needs and goals, our own. We don't simply work for you. We work with you to understand who you are as an individual and as an investor.
Our mission is to help you to define your financial objectives, and then use that knowledge to develop — together — a plan that is tailored to fit your unique needs and preferences, and is in your best interest. We're proud to offer comprehensive financial planning resources, providing you access to education, advice, planning, and consultation.
Brian Hoffman, CTLC®
Financial Advisor
About Brian
Brian joined Janney in 2019 as a seasoned financial advisor, previously serving at Oppenheimer & Co. and Legg Mason, Inc. He concentrates his practice on providing personalized wealth strategies encompassing investments, retirement planning strategies, college savings and multi-generational wealth transfer for individuals, families and private businesses. Brian is fortunate to work with clients of different ages, backgrounds and investment experience, each with unique financial goals and needs. Brian is committed to building strong relationships with his clients – looking at each specific profile – working together to allocate assets that help address their objectives.
PROFESSIONAL EXPERIENCE
Brian's work history includes time spent as an Advisor Consultant with AMG Funds and Hartford Funds, as well as a Consultant for National Planning Holdings, where he trained Financial Advisors on practice management and the use of technology. He holds the Series 7, 63, and 66 licenses, along with Life and Health Insurance license in PA and NJ. Brian also earned his Certificate of Long-Term Care designation through the CLTC Board of Standards, Inc.
EDUCATION
Brian graduated magna cum laude from the University of Buffalo, where he was inducted as a member of Phi Beta Kappa. He was also a visiting student at Oxford University (UK) while completing his undergraduate degree. At Oxford, he studied economics, politics and philosophy, and played intercollegiate lacrosse. Brian continued his education by obtaining his doctorate (J.D.) from the University of Maryland School of Law. Although he is not currently practicing law, this experience enables Brian to provide a unique perspective when working with clients, helping them navigate complicated issues as they plan for their financial future.
PERSONAL BACKGROUND
Brian was raised in the town of Manlius in Upstate NY and now resides in the Philadelphia suburbs with his wife, his son and their dog. Outside of the office, Brian enjoys music and sporting events, spending time with his family and being involved in the local Jewish Community.
Contact

Phone:
610.526.7210

Email:
bhoffman@janney.com
Supported By
We collaborate with other Janney specialists, as needed, who have in-depth experience in specific disciplines. Together, we can assess your unique situation, analyze difference strategies, and develop a plan fit for your unique needs and goals.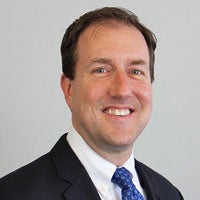 Dan Wantrobski, CMT®
Managing Director, Director of Research
About Dan
Dan Wantrobski is Director of Research at Janney Montgomery Scott and has over 20 years of industry experience as a technical analyst and strategist.
Mr. Wantrobski spent the first 10 years of his career at Paine Webber and UBS, where he developed his knowledge as a technician and macro strategist following the equity, fixed income, commodity, and currency markets. He has also spent time at Fox Pitt Kelton, Bedford Quantitative, and New Albion Partners. From 2008 to 2016, Mr. Wantrobski served as Janney's technical strategist.
Mr. Wantrobski regularly comments in the media on key issues arising in the industry, with appearances in outlets such as The Wall Street Journal, Reuters, The Philadelphia Inquirer, CNBC, Fox Business, and Bloomberg TV. He is also a frequent speaker at financial industry conferences, including the Ernst & Young Annual Firm Conference where he has served as a guest speaker for the last five years.
Mr. Wantrobski is a Chartered Market Technician ® (CMT) and attended Villanova University, graduating cum laude with a B.S. in Finance.
He currently resides in Moorestown, NJ where he volunteers as a firefighter with Relief Engine Co. 312.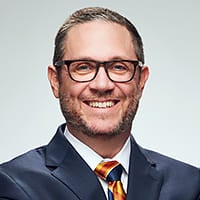 Martin Schamis, CFP®, MBA
Vice President, Head of Wealth Planning
About Martin
Martin Schamis is responsible for the strategic direction of the Wealth Planning Team, supporting more than 850 Financial Advisors who advise Janney's private retail client base.
Martin joined Janney from the Vanguard Group where he spent the majority of his 11-year tenure as Senior Manager of Financial Planning and Advice Services. Prior to Vanguard, Martin worked as a Financial Advisor for Morgan Stanley. Martin graduated with a Bachelor's degree in Physics and Art from the University of Delaware and received an MBA in Finance from St. Joseph's University.
Contact us today to discuss how we can put a plan in place designed to help you reach your financial goals.