Our Team
Helping individuals, families, federal employees, business and non-profits accumulate, enhance and protect wealth through customized financial planning strategies. The Brown, Corradi & Guandolo Wealth Management team is a full-service financial provider of retirement solutions, investments, and customized financial planning for a nationwide client base. Our ideology has remained consistent in our combined 40+ years of experience in the financial service industry: we emphasize customized, strategic long-term planning. We believe in comprehensive financial planning, incorporating investments, tax efficiency, estate and legacy planning, charitable giving, education funding, and more.
Christopher J. Guandolo, CFP®
Vice President / Wealth Management, Financial Advisor
About Christopher
Christopher J. Guandolo, CFP® completed the rigorous qualifications to become a Certified Financial Planner™(CFP®) professional and a Chartered Federal Employee Benefits Consultant℠ (ChFEBC℠). As the lead financial planning specialist for the team's clientele and FLEOA relationships, Chris creates unique, customized financial plans and investment strategies, helping our clients to reach their financial goals.
Christopher was named as a 2013 Fast Tracker™ by the Pittsburgh Business Times, honoring 40 of the top business professionals under the age of 40 making an impact in the region. Additionally, he was voted the Best Financial Planner in the Valley by the readers of the Beaver County Times and was named one of America's Top Financial Planners by Consumer's Research Council of America, and was recognized two years in a row by Pittsburgh Magazine as a Top Wealth Manager
Chris began his career in the late 1990's, earning Merrill Lynch's advanced designation of Certified Financial Manager™ and Citigroup-Smith Barney's titles of Financial Planning Specialist™ and Wealth Advisory Specialist™ during his tenure with the firms.
Christopher earned a double major in Economics and Business from Bucknell University, was a varsity letter winner as a hurdler in Track & Field, and an active member of the Phi Gamma Delta (FIJI) Fraternity. Chris, his wife and 4 children live in New Sewickley, PA where they are active in their church, global missions, and head the Hope of the World Foundation, Inc. to serve underprivileged children.
Contact

Email:
cguandolo@janney.com
Marc Allen Brown
Financial Advisor
About Marc
Marc Allen Brown's objective is to provide clients with superior client service and results, while always maintaining prudent and appropriate levels of risk. His approach is predicated on the philosophy that you can be conservative, yet achieve substantial growth of assets through sound investment decisions and a long-term focus. This ideology led to Marc being named a 2013 Top Wealth Manager, as seen in Pittsburgh Magazine.
Marc has received numerous honors over his investment career including the Wealth Management Advisor™ designation with Smith Barney and Certified Financial Manager™ at Merrill Lynch. Marc creates unique, financial planning relationships for his clientele of families, Federal Employees, FLEOA Members, corporate executives, small businesses, and foundations.
Marc is a veteran of the U.S. Marine Corps, graduated Magna Cum Laude from Edinboro University, earned a Master's Degree from the University of Connecticut, and is a graduate of The Advanced Planning Certificate Program from University of Pennsylvania's Wharton School.
Marc is a veteran of the U.S. Marine Corps, graduated Magna Cum Laude from Edinboro University, earned a Master's Degree from the University of Connecticut, and is a graduate of The Advanced Planning Certificate Program from University of Pennsylvania's Wharton School.
Contact

Phone:
561.361.2756

Email:
mbrown@janney.com
Maria A. Corradi
Financial Advisor
About Maria
Maria Corradi joined Janney Montgomery Scott in July of 2015. A 2013 graduate of the Pennsylvania State University, she earned a Bachelor of Science degree in Finance, with a concentration of study in Risk Management from The Smeal College of Business. Maria earned the Series 7, Series 66 and Series 50 licenses, as well as the LAH insurance license. Maria began her career in the financial industry focusing on institutional equity sales at Boenning & Scattergood in Columbus, Ohio, specializing in the market making of community bank stocks.
The desire to build lasting relationships while working one-on-one with clients to help manage their wealth, plan their financial future, and attain their financial goals in retirement is what brought Maria back home to Western Pennsylvania. As a member of the Brown, Corradi & Guandolo Wealth Management Team, Maria works alongside clients to help them to reach their financial goals by utilizing individualized financial plans and investment strategies.
In her spare time, Maria enjoys spending quality time with her family and friends and is an active member of her church and community, serving on the Beaver County Children & Youth Services Advisory Board, as well as the Member Services Committee for the Beaver County Chamber of Commerce, and Board of Directors for the Midland Innovation & Technology Charter School. As a former collegiate athlete, she enjoys competing in Tough Mudders, Spartan Races, and Warrior Dash obstacle courses. She actively supports numerous charitable organizations such as St. Jude Children's Research Hospital, and The Penn State IFC/Panhellenic Dance Marathon (THON).
Maria was recently awarded the 2018 Beaver County Times "Best of the Valley" Award for Best Financial Planner/ Investment Firm, by readers of the Beaver County Times, and was a finalist again in 2019.
Contact

Phone:
724.987.6786

Email:
mcorradi@janney.com
Rita Endler
Registered Private Client Associate
About Rita
Rita joined the Beaver office in March 2018 and assists our advisors in providing the excellent service our clients have come to expect and deserve. She applies her computer skills in opening new accounts, processing various client requests, and updating the databases we maintain.
Rita earned a Bachelor of Science degree from Indiana University of PA with a major in marketing. She recently passed the Series 7 and Series 66 exams and is now a fully registered employee. She has experience as a customer service rep and also worked for a number of years in child development, utilizing her Post-Baccalaureate teaching certificate from Drexel University.
When she is not working or walking her beloved dog, Daisy, Rita enjoys teaching yoga classes at the Beaver County YMCA.
Contact

Email:
rendler@janney.com
Supported By
We collaborate with other Janney specialists, as needed, who have in-depth experience in specific disciplines. Together, we can assess your unique situation, analyze difference strategies, and develop a plan fit for your unique needs and goals.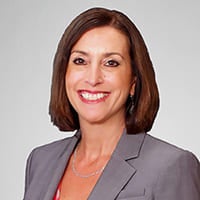 Debra Roey
Vice President, Retirement Plan Services Director
About Debra
Debra S. Roey joined Janney Montgomery Scott LLC in November 2006, as Janney Retirement Plan Services (JRPS) Manager. JRPS was founded in 1982 to provide Janney's Corporate Retirement Plan Clients with support in plan design analysis, proposal procurement and review, investment fiduciary services, technical expertise, and problem resolution.
Debra has over 30 years of experience in the Retirement Plan arena. Prior to joining Janney, she served as Regional Director with Union Central Life Retirement and Investment Services. During her tenure, she received numerous sales awards including qualification for the company's highest society membership. She also served on several corporate committees involved with Strategic Planning and Product Development.
Debra earned a B.A. in Business Administration from Rutgers University.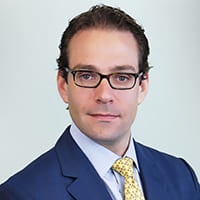 Guy LeBas
Chief Fixed Income Strategist, Janney Montgomery Scott LLC Director, Custom Fixed Income Solutions, Janney Capital Management
About Guy
Guy LeBas is Janney's Chief Fixed Income Strategist, as well as Head of Fixed Income for Janney Capital Management. As Strategist, he is responsible for providing direction to the Firm's clients on the macroeconomic, interest rate, and bond market investing climate.
Guy authors bond market periodicals, which provide relative value recommendations across the fixed income spectrum. With Janney Capital Management, Guy is responsible for overseeing the Firm's discretionarily managed bond portfolios, which take a client-tailored approach to generating consistent income across interest rate environments.
Guy joined Janney in 2006. Prior to joining Janney, Guy served as Interest Rate Risk Manager for U.S. Trust's bank asset and liability portfolios, a role in which he oversaw risk and return on $20 billion of bank assets and derivatives.
Guy is also a frequent guest on CNBC, Bloomberg TV and Fox Business News, as well as a regular speaker at financial industry conferences. He received his education from Swarthmore College, holds an M.S. in Applied Economics from Johns Hopkins University, and is a CFA Charterholder.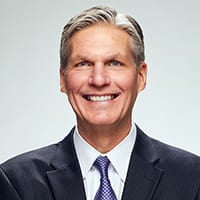 Mark D. Luschini
Chief Investment Strategist, Janney Montgomery Scott LLC President and Chief Investment Officer, Janney Capital Management
About Mark
Mark Luschini is the Chief Investment Strategist for Janney Montgomery Scott LLC, leading the Investment Strategy Group. In that capacity Mark is responsible for establishing the Firm's broad outlook relating to conditions in the capital markets and the economy and to develop investment strategies that align with the best interest, goals, and objectives of individual and institutional clients. He also establishes the Firm's asset allocation models used for portfolio construction and financial planning.
As Chief Investment Strategist, Mark serves as the Janney's investment spokesperson, offering national market commentary and developing asset allocation models and investment strategies. He chairs the investment committee and actively interfaces with both current and prospective clients.
Additionally, Mark directs Janney Capital Management, the Firm's discretionary investment management division. Under his leadership, Janney Capital Management has delivered competitive investment results across multiple strategies. The total assets under management has grown to more than $4 billion, with nearly $3 billion in traditional equity and fixed income assets, and over $1 billion in various strategic and tactical asset allocation strategies utilizing exchange-traded solutions and mutual funds. Mark served on the Board of Managers for Janney, and currently serves as a Trustee for the Firm's Pension & Profit Sharing Plan. He is a member of the Janney Wealth Management Department's Mutual Fund and Alternative Investment Committees.
In Janney Capital Management, Mark chairs the Investment Committee which sets asset class and sector policy and directly participates in managing the equity, fixed income, and asset allocation strategies under its advisory. Mark has spent more than 30 years in the investment industry. He utilizes that experience to speak on topics related to macroeconomics and investment management at seminars and conferences.
His comments and written articles have been circulated in numerous publications ranging from the Wall Street Journal and Barron's to the New York Times, USA Today, Financial Times, and Money magazine. He has appeared in various media outlets including CNBC, Bloomberg Television, Fox Business News, and CNN.
He has a BA and MBA from Gannon University and holds the Chartered Market Technician (CMT) designation from the Market Technicians Association
Contact us today to discuss how we can put a plan in place designed to help you reach your financial goals.