Our Team
Not only are we available at your convenience, but Janney has also structured itself to be immediately responsive to clients' needs—all levels of Janney's staff are easily accessible, and possess a willingness and enthusiasm to help.
Our mission is to help you to define your financial objectives, and then use that knowledge to develop — together — a plan that is tailored to fit your unique needs and preferences, and is in your best interest. We're proud to offer comprehensive financial planning resources, providing you access to education, advice, planning, and consultation.
Andrew M. Ciappa
Executive Vice President / Investments, Financial Advisor
About Andrew
Andrew has more than 35 years of experience in the financial industry. He graduated from The Citadel in 1981 with a bachelor's degree in finance. He holds the Series 7, 63, and 66 licenses as well as life and annuity insurance licenses.
His extensive knowledge of the fixed income and equity markets were gained through his years working for Goldman Sachs in New York. Returning to Mount Pleasant in 1988, he enjoys assisting families and corporations with their investments. He lives in Mount Pleasant with his wife, Mercedes. They share three grown children and a growing number of grandchildren. In his free time, Andrew enjoys fishing, running, and stamp collecting. He is also an active alumnus of the Citadel.
Contact

Phone:
843.936.7422

Text:
843.936.7422

Email:
aciappa@janney.com

Address:
111 Coleman Blvd Suite 403 Mt Pleasant, SC 29464
Aurelia Rowan
Senior Registered Private Client Associate
About Aurelia
Aurelia began her career in the financial services industry in 1994. She prides herself on client service and attention to detail. Prior to joining Janney, she served at Truist, formerly BB&T Scott Stringfellow, since 2005. She holds the Series 7 and 63 licenses. Aurelia lives in Mount Pleasant with her husband, Robert, and two children, Harrison and Mackenzie.
Contact

Phone:
843.936.7423

Text:
843.936.7423

Email:
arowan@janney.com

Address:
111 Coleman Blvd Suite 403 Mt Pleasant, SC 29464
Richard A. Link
Executive Vice President / Investments, Financial Advisor
About Richard
Rick has been in the financial industry since 1986. Initially, his career started in New York City as a Corporate Trustee Administrator with JP Morgan. Rick continued on to carry responsibilities for the Bank's overnight Federal Funds position along with the settlement of the Mortgage-Backed Securities trading position with Riverbank America.
After moving south, Rick joined Bank of America where he managed the Funds Management Operations. Following this position, he managed the Mortgage-Backed Securities position for the Bank's financial advisors. After 3 years, his career gravitated towards retail, where he has been practicing since 1993. As a Financial Advisor, and most recently serving at Truist prior to joining Janney, his goal is to take each unique client relationship and build a plan structured to best suit their needs.
Along with his son, Sean Link, they help clients have an informed and comfortable financial experience by delivering prompt and professional service through consistent communication in all market conditions.
Contact

Phone:
843.936.7421

Email:
rlink@janney.com
Sean M. Link
Senior Registered Private Client Associate
About Sean
Sean assists his father, Rick, in helping client's pursue their unique financial goals. By placing an emphasis on communication, he delivers prompt and professional service. Sean graduated from Clemson University in 2013 with a bachelor's degree in economics.
Contact

Phone:
843.936.7424

Email:
slink@janney.com
Supported By
We collaborate with other Janney specialists, as needed, who have in-depth experience in specific disciplines. Together, we can assess your unique situation, analyze difference strategies, and develop a plan fit for your unique needs and goals.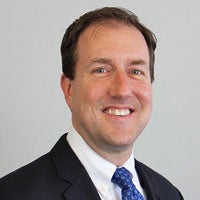 Dan Wantrobski, CMT®
Managing Director, Director of Research
About Dan
Dan Wantrobski is Director of Research at Janney Montgomery Scott and has over 20 years of industry experience as a technical analyst and strategist.
Mr. Wantrobski spent the first 10 years of his career at Paine Webber and UBS, where he developed his knowledge as a technician and macro strategist following the equity, fixed income, commodity, and currency markets. He has also spent time at Fox Pitt Kelton, Bedford Quantitative, and New Albion Partners. From 2008 to 2016, Mr. Wantrobski served as Janney's technical strategist.
Mr. Wantrobski regularly comments in the media on key issues arising in the industry, with appearances in outlets such as The Wall Street Journal, Reuters, The Philadelphia Inquirer, CNBC, Fox Business, and Bloomberg TV. He is also a frequent speaker at financial industry conferences, including the Ernst & Young Annual Firm Conference where he has served as a guest speaker for the last five years.
Mr. Wantrobski is a Chartered Market Technician ® (CMT) and attended Villanova University, graduating cum laude with a B.S. in Finance.
He currently resides in Moorestown, NJ where he volunteers as a firefighter with Relief Engine Co. 312.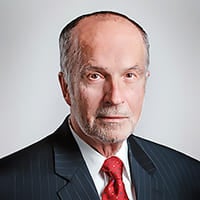 Greg Drahuschak
Market Strategist
About Greg
Greg Drahuschak joined Janney in 1991. He has over 45 years of economic experience and provides daily, weekly, and monthly market commentary, with a particular focus on the equity market, to Janney and our clients.
Prior to joining Janney, he worked as a retail broker with—and eventually transitioned into the research departments of—Butcher & Singer and Wheat First Securities. He was also an instructor at Robert Morris College and the University of Pittsburgh.
Greg has written articles for several newspapers and websites, and has been the featured financial professional on many live radio broadcasts.
He earned his B.A. in fine arts from the Indiana University of Pennsylvania, as well as certificates from the Wharton School of the University of Pennsylvania and from the New York Institute of Finance.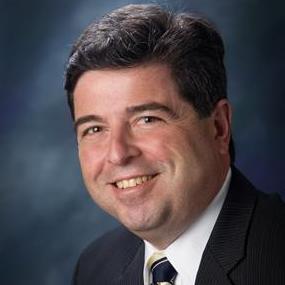 Jack Cintorino
Vice President, Senior Financial Planner
About Jack
Jack Cintorino, based out of the Alexandria, VA branch, provides assistance and support in many aspects of financial planning to Janney's Financial Advisors and their clients. Prior to joining Janney, Jack was employed at AXA since October 2012 as Director / Lead Manager and Senior Case Design Consultant focusing on Estate and Charitable Planning. He holds a BA degree from State University of New York at Stony Brook, and Juris Doctor (JD) degree from Touro College School of Law.
Jack has been a featured guest on a cable television investment program, has had several articles published within the industry, and has been a guest speaker at numerous industry and public seminars.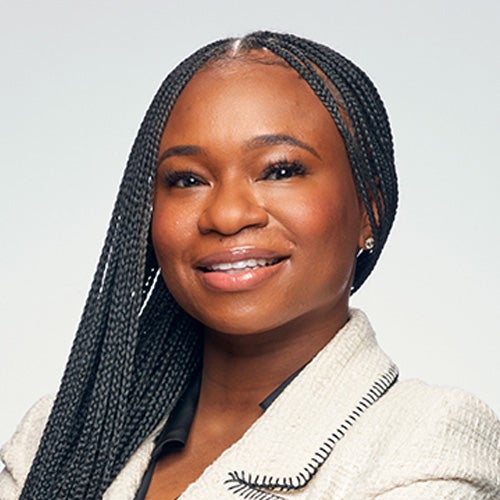 Shurdonna S. Joseph, CFP®
Vice President, Director of High Net Worth Consulting
About Shurdonna
Shurdonna serves as the Director of Janney's High Net Worth Consulting group. In this role, she collaborates with Financial Advisors to fully assess clients' needs, identify a range of potential strategies, and coordinate product solutions for those with significant wealth.
Shurdonna has more than 15 years of progressive experience in the investment-management industry. She joined Janney in 2017 as a Senior Financial Planner. Previously, Shurdonna was a Financial Advisor in Vanguard Personal Advisor Services®, where she provided investment guidance and financial-planning services to high-net-worth clients and their families. Shurdonna also served in Vanguard's Education Savings Group, where she focused on 529 Plans and college-savings strategies. While at Vanguard, Shurdonna had the opportunity to rotate through several of the firm's departments, including Retirement Plan Services, International, and Retail Investor Group, as part of their Accelerated Leadership Development Program.
Shurdonna has earned the Certified Financial PlannerTM designation and holds FINRA Series 7 and 63 licenses. She received her Juris Doctor (J.D.) from Temple University Beasley School of Law and has a Bachelor of Science in Finance from Morgan State University Earl G. Graves School of Business and Management.
Shurdonna is an active leader in her region's nonprofit community and currently serves as a board member and a member of the finance committee of Philadelphia's Magic Gardens. She's also a member of the Financial Ministry at her church, as well as a member of Alpha Kappa Alpha Sorority, Inc.
Contact us today to discuss how we can put a plan in place designed to help you reach your financial goals.