Our Team
Tammy R. Spradlin
Executive Vice President/Wealth Management, Financial Advisor
About Tammy
Tammy Spradlin joined Janney Montgomery Scott from BB&T Scott & Stringfellow in 2021. Before starting her career in the brokerage industry, she served as a National Account Executive for American Electric Power, where she worked for 17 years.
Tammy attended Roanoke College, graduating cum laude with a bachelor's degree in Business Administration. She also graduated from American Electric Power's Management Development Program at the Fisher College of Business at The Ohio State University. In addition, Tammy holds the Certified Public Accountant designation.
With a focus on retirement planning and over 21 years of experience, Tammy is prepared to create comprehensive financial plans, addressing a wide variety of clients' financial needs. She holds a Series 7 and Series 66 registration, as well as a Virginia Life and Health Insurance License.
Tammy and her husband, David, live in Blue Ridge. They have twin daughters, Kate and Kellen. Outside of the office, Tammy enjoys spending time outdoors, especially hiking with her golden retriever.
Contact

Phone:
540.523.1480

Text:
540.523.1475

Email:
tspradlin@janney.com
Kate S. Failla, CFP®
Financial Advisor
About Kate
Kate also joined Janney Montgomery Scott from BB&T Scott & Stringfellow in 2021. She began her career in the brokerage industry in 2019. A former Division 1 basketball player at Longwood University, Kate brings her tenacious work ethic to the financial services industry with a focus on financial planning.
In 2019, Kate graduated as valedictorian from Longwood University with a bachelor's degree in Business Administration with concentrations in finance and management and an economics minor. She completed her Master of Finance Degree from Saint Joseph's University in 2020, achieving a 4.0 GPA.
Kate has a wealth of knowledge that is directly applicable to financial planning. She is Series 7 and Series 66 registered, and she also holds a Virginia Life and Health Insurance License. She also holds the Certified Financial Planner® designation.
Kate currently resides in Fincastle, with her husband Kyle. Outside of the office, she enjoys exercising and spending time outdoors with her yellow lab. She still enjoys playing basketball and is an assistant coach for the Lord Botetourt High School girls' basketball team.
Contact

Phone:
540.523.1480

Text:
540.523.1475

Email:
kfailla@janney.com
Courtney Dearing Carlton
Private Client Associate
About Courtney
Courtney transitioned with Tammy and Kate as Elmwood Wealth Partners' Private Client Associate from BB&T Scott & Stringfellow in 2021. Courtney joined Tammy as her Client Service Associate in the fall of 2018, where she focused primarily on providing excellent client service. Courtney serves as our clients' primary point of contact for all administrative matters, and she excels in client communication.
Courtney has completed coursework in accounting and business from Radford University and Virginia Western Community College. She is currently pursuing her Series 7 registration. Primarily, Courtney loves interacting with clients and assisting them with all aspects of their administrative needs.
Courtney resides in Hardy, with her husband, Sam, her stepson, Hunter, and her daughter, Emma. She loves spending time with her family and her dog, Charlie.
Contact

Phone:
540.523.1476

Email:
cdcarlton@janney.com
Supported By
We collaborate with other Janney specialists, as needed, who have in-depth experience in specific disciplines. Together, we can assess your unique situation, analyze difference strategies, and develop a plan fit for your unique needs and goals.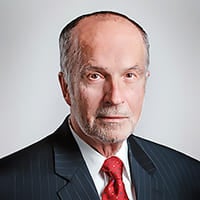 Greg Drahuschak
Market Strategist
About Greg
Greg Drahuschak joined Janney in 1991. He has over 45 years of economic experience and provides daily, weekly, and monthly market commentary, with a particular focus on the equity market, to Janney and our clients.
Prior to joining Janney, he worked as a retail broker with—and eventually transitioned into the research departments of—Butcher & Singer and Wheat First Securities. He was also an instructor at Robert Morris College and the University of Pittsburgh.
Greg has written articles for several newspapers and websites, and has been the featured financial professional on many live radio broadcasts.
He earned his B.A. in fine arts from the Indiana University of Pennsylvania, as well as certificates from the Wharton School of the University of Pennsylvania and from the New York Institute of Finance.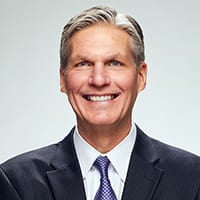 Mark D. Luschini
Chief Investment Strategist, Janney Montgomery Scott LLC President and Chief Investment Officer, Janney Capital Management
About Mark
Mark Luschini is the Chief Investment Strategist for Janney Montgomery Scott LLC, leading the Investment Strategy Group. In that capacity Mark is responsible for establishing the Firm's broad outlook relating to conditions in the capital markets and the economy and to develop investment strategies that align with the best interest, goals, and objectives of individual and institutional clients. He also establishes the Firm's asset allocation models used for portfolio construction and financial planning.
As Chief Investment Strategist, Mark serves as the Janney's investment spokesperson, offering national market commentary and developing asset allocation models and investment strategies. He chairs the investment committee and actively interfaces with both current and prospective clients.
Additionally, Mark directs Janney Capital Management, the Firm's discretionary investment management division. Under his leadership, Janney Capital Management has delivered competitive investment results across multiple strategies. The total assets under management has grown to more than $4 billion, with nearly $3 billion in traditional equity and fixed income assets, and over $1 billion in various strategic and tactical asset allocation strategies utilizing exchange-traded solutions and mutual funds. Mark served on the Board of Managers for Janney, and currently serves as a Trustee for the Firm's Pension & Profit Sharing Plan. He is a member of the Janney Wealth Management Department's Mutual Fund and Alternative Investment Committees.
In Janney Capital Management, Mark chairs the Investment Committee which sets asset class and sector policy and directly participates in managing the equity, fixed income, and asset allocation strategies under its advisory. Mark has spent more than 30 years in the investment industry. He utilizes that experience to speak on topics related to macroeconomics and investment management at seminars and conferences.
His comments and written articles have been circulated in numerous publications ranging from the Wall Street Journal and Barron's to the New York Times, USA Today, Financial Times, and Money magazine. He has appeared in various media outlets including CNBC, Bloomberg Television, Fox Business News, and CNN.
He has a BA and MBA from Gannon University and holds the Chartered Market Technician (CMT) designation from the Market Technicians Association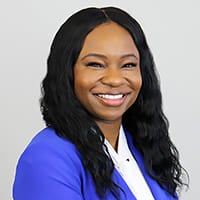 Shurdonna S. Joseph, CFP®
Vice President, Director of High Net Worth Consulting
About Shurdonna
Shurdonna serves as the Director of Janney's High Net Worth Consulting group. In this role, she collaborates with Financial Advisors to fully assess clients' needs, identify a range of potential strategies, and coordinate product solutions for those with significant wealth.
Shurdonna has more than 15 years of progressive experience in the investment-management industry. She joined Janney in 2017 as a Senior Financial Planner. Previously, Shurdonna was a Financial Advisor in Vanguard Personal Advisor Services®, where she provided investment guidance and financial-planning services to high-net-worth clients and their families. Shurdonna also served in Vanguard's Education Savings Group, where she focused on 529 Plans and college-savings strategies. While at Vanguard, Shurdonna had the opportunity to rotate through several of the firm's departments, including Retirement Plan Services, International, and Retail Investor Group, as part of their Accelerated Leadership Development Program.
Shurdonna has earned the Certified Financial PlannerTM designation and holds FINRA Series 7 and 63 licenses. She received her Juris Doctor (J.D.) from Temple University Beasley School of Law and has a Bachelor of Science in Finance from Morgan State University Earl G. Graves School of Business and Management.
Shurdonna is an active leader in her region's nonprofit community and currently serves as a board member and a member of the finance committee of Philadelphia's Magic Gardens. She's also a member of the Financial Ministry at her church, as well as a member of Alpha Kappa Alpha Sorority, Inc.
Contact us today to discuss how we can put a plan in place designed to help you reach your financial goals.