Our Team
Jennifer Ghingher Snouffer
Executive Vice President/Wealth Management, Financial Advisor
About Jennifer
For more than 30 years, Jennifer has made it her priority and her purpose to help build the wealth, wisdom and spirit of her clients. An experienced industry veteran with deep knowledge on a range of topics, she brings to the table the compassion, grace and empathy of an ordained minister. This gives her a personal perspective and an intuitive approach to helping clients discover and achieve their goals. Jennifer takes pride in being a trusted resource for her clients, often beyond financial guidance.
Jennifer values the opportunity to build meaningful relationships with clients. Today she works with 120 families, including many that extend to multiple generations.
Jennifer joined Janney in 2022 after having served at Wells Fargo Advisors since 1995. Before that, she was a financial advisor with Legg Mason and Alex Brown for nearly a decade. She began her financial career as an institutional cash management executive with First National Bank of Maryland. A former financial commentator on WMAR-TV, she has published articles in industry journals and has been featured in magazines as a respected professional in her field.
A Baltimore native, Jennifer is a graduate of Ithaca College and the Bryn Mawr School. She attended the MBA program at Loyola University. Jennifer enjoys spiritual counseling as well as presiding over baptisms, weddings and funerals. She has been honored to be part of many life moments with her clients over the years. Jennifer and her husband and business partner, Jay, have two children and are active community leaders. She enjoys sports, reading and traveling. She has completed two marathons and a triathlon.
Contact

Phone:
443.275.0823

Email:
jgsnouffer@janney.com
Jay Snouffer, CFP®, CPWA®
Executive Vice President/Wealth Management, Financial Advisor
About Jay
Jay's more than 30 years of experience combines a background in tax and estate planning, financial consulting and institutional investment management. This gives him a diverse knowledge base and a well informed perspective with investment planning and investments. Every day he leverages his experience and deep intellectual curiosity about markets and economics to help build the wealth, wisdom and spirit of his clients.
Jay is skilled in matching what is available in the market with each client's unique needs and goals. He takes pride in working with clients to help them achieve their financial goals and live their best possible lives.
Before joining Janney, Jay was the Managing Director - Investments at Wells Fargo Advisors . He also previously held the position of portfolio manager for the Legg Mason Tax-Exempt Trust with more than $200 million in client assets under management. He began his financial services career in 1985 as a consultant with Deloitte and Touche, where he worked with healthcare, small business and banking clientele. Jay is proud to be a CERTIFIED FINANCIAL PLANNERTM professional, which he earned through extensive education in analyzing and developing personal long term financial strategies and successfully completing rigorous financial courses and exams.
A Baltimore native, Jay has a bachelor's degree in Economics from Denison University and an MBA in Finance from Loyola University. He is also a graduate of McDonogh School. He and his wife and business partner, Jennifer, have two children and are active community leaders. A long distance swimmer, he competes annually in the Great Chesapeake Bay Swim. He is also working to climb the top 14 of Colorado's "14ers," mountains over 14,000 feet.
Contact

Phone:
443.275.0822

Email:
jaysnouffer@janney.com
Michele McAllister Peele
Senior Registered Private Client Associate
About Michele
Michele brings more than 20 years of financial industry experience to the Ghingher Snouffer Wealth Management Group. She efficiently and effectively leads everyday client service responsibilities as the group's liaison for administrative services. She also manages the financial programs vital to the group's investment process. Beyond her superior organizational skills, Michele brings exceptional professionalism, positive can do attitude and warm, friendly nature.
Michele takes pride in being a reliable resource for clients, giving them the confidence that she will accomplish whatever they need, through accessibility and responsibility. She does everything from helping clients understand their statements, to assisting clients with activities like rolling over IRAs, to providing technical support, and more. For Michele, helping others produces great satisfaction. Knowing she has made a difference for a client, whether big or small, is extremely rewarding.
Before joining Janney, Michele served at Wells Fargo Advisors for 9 years. She was also a Senior Registered Client Associate at Legg Mason, Morgan Stanley and Merrill Lynch. She is both Series 7 and Series 63 securities registered.
A native of Western Maryland, Michele lives in Columbia with her husband and 3 grandchildren. She volunteers her time in the community with the Kidney Foundation and with the homeless. A foodie with a passion for live music, she enjoys spending quality time with her family. She is also an avid runner who has completed two marathons.
Contact

Phone:
443.275.0824

Email:
mpeele@janney.com
Supported By
We collaborate with other Janney specialists, as needed, who have in-depth experience in specific disciplines. Together, we can assess your unique situation, analyze difference strategies, and develop a plan fit for your unique needs and goals.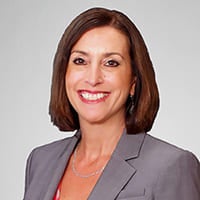 Debra Roey
Vice President, Retirement Plan Services Director
About Debra
Debra S. Roey joined Janney Montgomery Scott LLC in November 2006, as Janney Retirement Plan Services (JRPS) Manager. JRPS was founded in 1982 to provide Janney's Corporate Retirement Plan Clients with support in plan design analysis, proposal procurement and review, investment fiduciary services, technical expertise, and problem resolution.
Debra has over 30 years of experience in the Retirement Plan arena. Prior to joining Janney, she served as Regional Director with Union Central Life Retirement and Investment Services. During her tenure, she received numerous sales awards including qualification for the company's highest society membership. She also served on several corporate committees involved with Strategic Planning and Product Development.
Debra earned a B.A. in Business Administration from Rutgers University.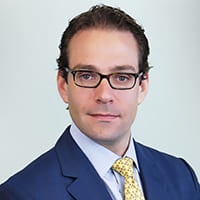 Guy LeBas
Chief Fixed Income Strategist, Janney Montgomery Scott LLC Director, Custom Fixed Income Solutions, Janney Capital Management
About Guy
Guy LeBas is Janney's Chief Fixed Income Strategist, as well as Head of Fixed Income for Janney Capital Management. As Strategist, he is responsible for providing direction to the Firm's clients on the macroeconomic, interest rate, and bond market investing climate.
Guy authors bond market periodicals, which provide relative value recommendations across the fixed income spectrum. With Janney Capital Management, Guy is responsible for overseeing the Firm's discretionarily managed bond portfolios, which take a client-tailored approach to generating consistent income across interest rate environments.
Guy joined Janney in 2006. Prior to joining Janney, Guy served as Interest Rate Risk Manager for U.S. Trust's bank asset and liability portfolios, a role in which he oversaw risk and return on $20 billion of bank assets and derivatives.
Guy is also a frequent guest on CNBC, Bloomberg TV and Fox Business News, as well as a regular speaker at financial industry conferences. He received his education from Swarthmore College, holds an M.S. in Applied Economics from Johns Hopkins University, and is a CFA Charterholder.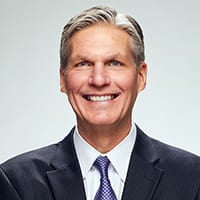 Mark D. Luschini
Chief Investment Strategist, Janney Montgomery Scott LLC President and Chief Investment Officer, Janney Capital Management
About Mark
Mark Luschini is the Chief Investment Strategist for Janney Montgomery Scott LLC, leading the Investment Strategy Group. In that capacity Mark is responsible for establishing the Firm's broad outlook relating to conditions in the capital markets and the economy and to develop investment strategies that align with the best interest, goals, and objectives of individual and institutional clients. He also establishes the Firm's asset allocation models used for portfolio construction and financial planning.
As Chief Investment Strategist, Mark serves as the Janney's investment spokesperson, offering national market commentary and developing asset allocation models and investment strategies. He chairs the investment committee and actively interfaces with both current and prospective clients.
Additionally, Mark directs Janney Capital Management, the Firm's discretionary investment management division. Under his leadership, Janney Capital Management has delivered competitive investment results across multiple strategies. The total assets under management has grown to more than $4 billion, with nearly $3 billion in traditional equity and fixed income assets, and over $1 billion in various strategic and tactical asset allocation strategies utilizing exchange-traded solutions and mutual funds. Mark served on the Board of Managers for Janney, and currently serves as a Trustee for the Firm's Pension & Profit Sharing Plan. He is a member of the Janney Wealth Management Department's Mutual Fund and Alternative Investment Committees.
In Janney Capital Management, Mark chairs the Investment Committee which sets asset class and sector policy and directly participates in managing the equity, fixed income, and asset allocation strategies under its advisory. Mark has spent more than 30 years in the investment industry. He utilizes that experience to speak on topics related to macroeconomics and investment management at seminars and conferences.
His comments and written articles have been circulated in numerous publications ranging from the Wall Street Journal and Barron's to the New York Times, USA Today, Financial Times, and Money magazine. He has appeared in various media outlets including CNBC, Bloomberg Television, Fox Business News, and CNN.
He has a BA and MBA from Gannon University and holds the Chartered Market Technician (CMT) designation from the Market Technicians Association
Contact us today to discuss how we can put a plan in place designed to help you reach your financial goals.