Our Team
No needs are more important than your own. We pride ourselves in making your needs and goals, our own. We don't simply work for you. We work with you to understand who you are as an individual and as an investor.
Our mission is to help you to define your financial objectives, and then use that knowledge to develop — together — a plan that is tailored to fit your unique needs and preferences, and is in your best interest. We're proud to offer comprehensive financial planning resources, providing you access to education, advice, planning, and consultation.
Mark A. Foley
Senior Vice President/Wealth Management, Financial Advisor
About Mark
With nearly 30 years of industry experience, Mark continues to get great satisfaction out of helping clients work toward their financial goals. He began his career at Morgan Stanley and moved on to spend 26 years serving at Wells Fargo Advisors. Mark uses a holistic approach to financial planning, putting the highest level of emphasis on honesty, integrity, and client's needs and goals. Janney's nationally recognized technology and planning capabilities were part of what drew Mark to move his practice, allowing for him to continue providing the highest level of service to his clients.
Mark encourages his clients to create financial plans, analyze assets, liabilities, and asset allocation while helping clients manage risk. His four pillars of focus are 1. Investments, 2. Banking, Borrowing and Liability Management, 3. Risk Management, and 4. Trust, Estate and Fiduciary Services. He also prides himself on being well read on the markets, economy, and politics.
Mark earned his Bachelor's of Science degree in Communications from Arizona State University. He holds his Series 7, 65, 63, 31 and Insurance licenses.
Outside of the office, Mark enjoys saltwater fishing and spending time with his family, taking vacations to Jupiter, FL and Ecuador to visit his wife's family. He is a long time season ticket holder of the New England Patriots and cherishes the wonderful times spent tailgating with family and friends before games. Mark is also very involved with his local church, which he has been a member of for 31 years. He's assisted with leading Sunday School classes and volunteering at the food pantry. He also enjoyed coaching youth soccer for his children when they were young.
Mark and his wife, Sonia, live in Framingham, MA and have two daughters, and a son, all currently in college.
Contact

Phone:
617-371-1527

Email:
markfoley@janney.com
William J. Dynan
Registered Private Client Associate
About William
Bill focuses on providing the highest quality of service and support to clients by ensuring their financial requirements and goals are understood. He emphasizes complete comprehension of each client's fiscal situation in order to provide solutions specific to their current financial picture. With 9 years of industry experience, Bill accentuates the client relationship by developing tailored financial plans and presenting in understandable terms. He holds his Series 7 and 66 licenses.
He previously worked at Bank of America Private Bank for over three years as a Private Bank Associate. He also held positions at JP Morgan and State Street Corporation as an Analyst and an Associate, respectively. Bill earned his Bachelor of Arts in Business Administration from New England College in 2014. Bill was a student-athlete while on the men's basketball team and was also president of the business club.
Outside of the office, Bill enjoys spending time with family and friends, being active and playing basketball, hiking, reading, and taking care of his dog, Gunner.
Contact

Phone:
617-371-1502

Email:
wdynan@janney.com
Supported By
We collaborate with other Janney specialists, as needed, who have in-depth experience in specific disciplines. Together, we can assess your unique situation, analyze difference strategies, and develop a plan fit for your unique needs and goals.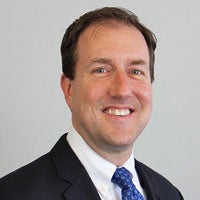 Dan Wantrobski, CMT®
Managing Director, Director of Research
About Dan
Dan Wantrobski is Director of Research at Janney Montgomery Scott and has over 20 years of industry experience as a technical analyst and strategist.
Mr. Wantrobski spent the first 10 years of his career at Paine Webber and UBS, where he developed his knowledge as a technician and macro strategist following the equity, fixed income, commodity, and currency markets. He has also spent time at Fox Pitt Kelton, Bedford Quantitative, and New Albion Partners. From 2008 to 2016, Mr. Wantrobski served as Janney's technical strategist.
Mr. Wantrobski regularly comments in the media on key issues arising in the industry, with appearances in outlets such as The Wall Street Journal, Reuters, The Philadelphia Inquirer, CNBC, Fox Business, and Bloomberg TV. He is also a frequent speaker at financial industry conferences, including the Ernst & Young Annual Firm Conference where he has served as a guest speaker for the last five years.
Mr. Wantrobski is a Chartered Market Technician ® (CMT) and attended Villanova University, graduating cum laude with a B.S. in Finance.
He currently resides in Moorestown, NJ where he volunteers as a firefighter with Relief Engine Co. 312.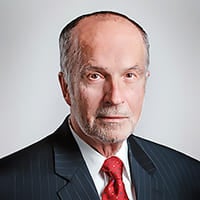 Greg Drahuschak
Market Strategist
About Greg
Greg Drahuschak joined Janney in 1991. He has over 45 years of economic experience and provides daily, weekly, and monthly market commentary, with a particular focus on the equity market, to Janney and our clients.
Prior to joining Janney, he worked as a retail broker with—and eventually transitioned into the research departments of—Butcher & Singer and Wheat First Securities. He was also an instructor at Robert Morris College and the University of Pittsburgh.
Greg has written articles for several newspapers and websites, and has been the featured financial professional on many live radio broadcasts.
He earned his B.A. in fine arts from the Indiana University of Pennsylvania, as well as certificates from the Wharton School of the University of Pennsylvania and from the New York Institute of Finance.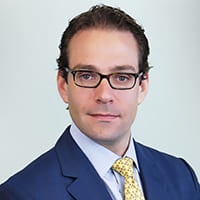 Guy LeBas
Chief Fixed Income Strategist, Janney Montgomery Scott LLC Director, Custom Fixed Income Solutions, Janney Capital Management
About Guy
Guy LeBas is Janney's Chief Fixed Income Strategist, as well as Head of Fixed Income for Janney Capital Management. As Strategist, he is responsible for providing direction to the Firm's clients on the macroeconomic, interest rate, and bond market investing climate.
Guy authors bond market periodicals, which provide relative value recommendations across the fixed income spectrum. With Janney Capital Management, Guy is responsible for overseeing the Firm's discretionarily managed bond portfolios, which take a client-tailored approach to generating consistent income across interest rate environments.
Guy joined Janney in 2006. Prior to joining Janney, Guy served as Interest Rate Risk Manager for U.S. Trust's bank asset and liability portfolios, a role in which he oversaw risk and return on $20 billion of bank assets and derivatives.
Guy is also a frequent guest on CNBC, Bloomberg TV and Fox Business News, as well as a regular speaker at financial industry conferences. He received his education from Swarthmore College, holds an M.S. in Applied Economics from Johns Hopkins University, and is a CFA Charterholder.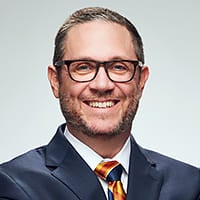 Martin Schamis, CFP®, MBA
Vice President, Head of Wealth Planning
About Martin
Martin Schamis is responsible for the strategic direction of the Wealth Planning Team, supporting more than 850 Financial Advisors who advise Janney's private retail client base.
Martin joined Janney from the Vanguard Group where he spent the majority of his 11-year tenure as Senior Manager of Financial Planning and Advice Services. Prior to Vanguard, Martin worked as a Financial Advisor for Morgan Stanley. Martin graduated with a Bachelor's degree in Physics and Art from the University of Delaware and received an MBA in Finance from St. Joseph's University.
Contact us today to discuss how we can put a plan in place designed to help you reach your financial goals.