My Team
Not only is my team available at your convenience, but Janney has also structured itself to be immediately responsive to clients' needs—all levels of Janney's staff are easily accessible, and possess a willingness and enthusiasm to help.
My mission is to help you to define your financial objectives, and then use that knowledge to develop — together — a plan that is tailored to fit your unique needs and preferences, and is in your best interest. I'm proud to offer comprehensive financial planning resources, providing you access to education, advice, planning, and consultation.
Melissa Mitchell
Senior Vice President / Wealth Management, Financial Advisor
About Melissa
Melissa Mitchell attended the University of North Carolina at Chapel Hill, graduating with a degree in political science. She began her career in the financial services industry shortly after her graduation working for several firms in the Washington D.C. area before becoming a Financial Advisor at First Union Securities in 1993. The firm later became Wells Fargo Advisors and she continued with the firm for 28 years before joining Janney. In her free time, Melissa enjoys traveling and spending time with her husband, Damon and their three children; Lizzie, Coleman, and Graham.
Contact

Phone:
704.644.5386

Email:
melissamitchell@janney.com
Amanda McLain
Senior Registered Private Client Associate
About Amanda
Amanda supports Melissa and their clients by providing the highest quality of service.
Contact

Phone:
704.644.5385

Email:
amclain@janney.com
Supported By
We collaborate with other Janney specialists, as needed, who have in-depth experience in specific disciplines. Together, we can assess your unique situation, analyze difference strategies, and develop a plan fit for your unique needs and goals.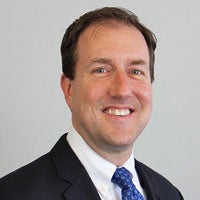 Dan Wantrobski, CMT®
Managing Director, Director of Research
About Dan
Dan Wantrobski is Director of Research at Janney Montgomery Scott and has over 20 years of industry experience as a technical analyst and strategist.
Mr. Wantrobski spent the first 10 years of his career at Paine Webber and UBS, where he developed his knowledge as a technician and macro strategist following the equity, fixed income, commodity, and currency markets. He has also spent time at Fox Pitt Kelton, Bedford Quantitative, and New Albion Partners. From 2008 to 2016, Mr. Wantrobski served as Janney's technical strategist.
Mr. Wantrobski regularly comments in the media on key issues arising in the industry, with appearances in outlets such as The Wall Street Journal, Reuters, The Philadelphia Inquirer, CNBC, Fox Business, and Bloomberg TV. He is also a frequent speaker at financial industry conferences, including the Ernst & Young Annual Firm Conference where he has served as a guest speaker for the last five years.
Mr. Wantrobski is a Chartered Market Technician ® (CMT) and attended Villanova University, graduating cum laude with a B.S. in Finance.
He currently resides in Moorestown, NJ where he volunteers as a firefighter with Relief Engine Co. 312.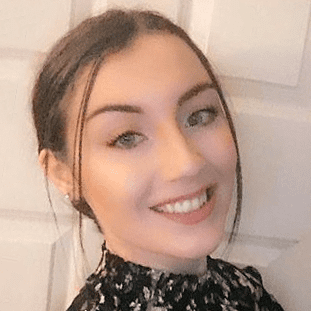 Emily Wernly, CFP®
Paraplanner
About Emily
Emily is responsible for running Janney's Financial Planning Software. She provides Janney Financial Advisors and Financial Planners with training and guidance on the planning software, as well as assistance creating and presenting the financial plans.
Emily joined Janney in 2018 while enrolled in Temple University's Financial Planning Program. Prior to Janney, she worked for Leon Levy & Associates and Northwestern Mutual.
Emily graduated from Temple University with a B.S in Financial Planning & Human Resource Management. She is a Certified Financial Planner (CFP®) Professional and holds the Series 7; Series 66; and Life, Health, Accident & Fixed Annuities Licenses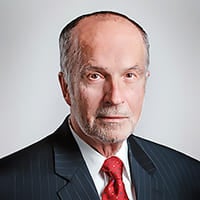 Greg Drahuschak
Market Strategist
About Greg
Greg Drahuschak joined Janney in 1991. He has over 45 years of economic experience and provides daily, weekly, and monthly market commentary, with a particular focus on the equity market, to Janney and our clients.
Prior to joining Janney, he worked as a retail broker with—and eventually transitioned into the research departments of—Butcher & Singer and Wheat First Securities. He was also an instructor at Robert Morris College and the University of Pittsburgh.
Greg has written articles for several newspapers and websites, and has been the featured financial professional on many live radio broadcasts.
He earned his B.A. in fine arts from the Indiana University of Pennsylvania, as well as certificates from the Wharton School of the University of Pennsylvania and from the New York Institute of Finance.
Contact us today to discuss how we can put a plan in place designed to help you reach your financial goals.