Our Team
Not only are we available at your convenience, but Janney has also structured itself to be immediately responsive to clients' needs—all levels of Janney's staff are easily accessible, and possess a willingness and enthusiasm to help.
Our mission is to help you to define your financial objectives, and then use that knowledge to develop — together — a plan that is tailored to fit your unique needs and preferences, and is in your best interest. We're proud to offer comprehensive financial planning resources, providing you access to education, advice, planning, and consultation.
Robert T. Rose, AIF®
Executive Vice President / Wealth Management, Complex Manager
About Robert
For nearly 25 years, Rob has helped clients effectively manage their financial needs and develop personalized investment solutions through a variety of shifting market environments. He has a passion for providing outstanding service and helping clients achieve financial success. He focuses on creating
comprehensive financial plans, recommending investment strategies, and periodically reviewing plans to make necessary adjustments as life changes dictate.
Rob previously served at Truist, and its predecessor BB&T Scott & Stringfellow. While at BB&T Scott & Stringfellow, Rob was appointed as chair of the advisory board where he worked to ensure that all clients received a similar service experience.
Rob lives in Greensboro, NC, with his wife, Jodi. Outside the office, he enjoys spending time with family and friends, as well as playing the guitar. He also serves the community as a member of the Greensboro Urban Ministry development committee and the Order of Malta, where he holds the title of knight.
Contact

Phone:
336.510.3301

Email:
rrose@janney.com
John E. Riley IV, AAMS®, CFP®
Vice President / Wealth Management, Financial Advisor
About John
John began his career in the financial services industry in 2010 with BB&T Scott & Stringfellow. Prior to joining Janney, John served as a Vice President and Financial Advisor with Truist. John currently serves on the board of the Greensboro Symphony and is a previous board member of the Greensboro Jaycees. In 2020, John was named one of the Triad Business Journal's 40 Under Forty, which is an award that honors extraordinary young leaders in the local community. John and his wife Kim live in Greensboro and have two children. Outside of the office he enjoys traveling, hunting, cooking and swimming.
John is a graduate of Virginia Tech with a B.A. in Economics and the University of North Carolina at Greensboro with an M.B.A. He is a Certified Financial Planner™(CFP®) professional and an Accredited Asset Management SpecialistSM (AAMS®). John holds his FINRA series 7 and 66 as well as insurance licensing.
Contact

Phone:
336.510.3302

Email:
jriley@janney.com
Katie Dunmire, CRPC®
Portfolio and Investment Specialist
About Katie
Katie brings 17 years of experience to RLR Wealth Management. Beginning in the industry in 2005, and prior to joining Janney, Katie served at Northwestern Mutual, UBS, Morgan Stanley, BB&T Scott & Stringfellow, and Truist. In addition to her industry knowledge and experience, she also holds the Series 7, 66, 9/10
licenses, Long Term Care, Life and Health insurance license, and earned the Chartered Retirement Planning CounselorSM (CRPC®) designation.
Katie earned her BA in political science and her MA in Justice Studies both from Appalachian State University. Outside of the office, she is an avid runner, golfer, loves being outdoors, and enjoys reading in her spare time.
Contact

Phone:
336.510.3303

Email:
kdunmire@janney.com
Kathi F. Bunn
Senior Registered Private Client Associate
About Kathi
Kathi brings 25 years of industry experience to RLR Wealth Management. She believes in providing the exceptional service that each client deserves, which she believes sets their team apart. Kathi ensures that she is knowledgeable, accurate, and timely so that she is able to assist clients with any needs they
may have. Kathi holds the Series 7, 63, 66, and 24 licenses. She is also licensed in Life & Health Insurance, Variable Annuity, and Long-Term Care.
Outside of the office, Kathi is active in her community. She has been an active member of Animal Rescue Friends for 10 years. She enjoys spending her free time with her four children and her Fiancé, Randy.
Contact

Phone:
336.510.3304

Email:
kbunn@janney.com
Supported By
We collaborate with other Janney specialists, as needed, who have in-depth experience in specific disciplines. Together, we can assess your unique situation, analyze difference strategies, and develop a plan fit for your unique needs and goals.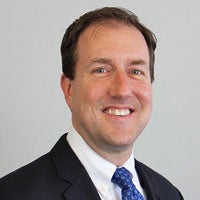 Dan Wantrobski, CMT®
Managing Director, Director of Research
About Dan
Dan Wantrobski is Director of Research at Janney Montgomery Scott and has over 20 years of industry experience as a technical analyst and strategist.
Mr. Wantrobski spent the first 10 years of his career at Paine Webber and UBS, where he developed his knowledge as a technician and macro strategist following the equity, fixed income, commodity, and currency markets. He has also spent time at Fox Pitt Kelton, Bedford Quantitative, and New Albion Partners. From 2008 to 2016, Mr. Wantrobski served as Janney's technical strategist.
Mr. Wantrobski regularly comments in the media on key issues arising in the industry, with appearances in outlets such as The Wall Street Journal, Reuters, The Philadelphia Inquirer, CNBC, Fox Business, and Bloomberg TV. He is also a frequent speaker at financial industry conferences, including the Ernst & Young Annual Firm Conference where he has served as a guest speaker for the last five years.
Mr. Wantrobski is a Chartered Market Technician ® (CMT) and attended Villanova University, graduating cum laude with a B.S. in Finance.
He currently resides in Moorestown, NJ where he volunteers as a firefighter with Relief Engine Co. 312.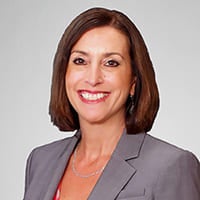 Debra Roey
Vice President, Retirement Plan Services Director
About Debra
Debra S. Roey joined Janney Montgomery Scott LLC in November 2006, as Janney Retirement Plan Services (JRPS) Manager. JRPS was founded in 1982 to provide Janney's Corporate Retirement Plan Clients with support in plan design analysis, proposal procurement and review, investment fiduciary services, technical expertise, and problem resolution.
Debra has over 30 years of experience in the Retirement Plan arena. Prior to joining Janney, she served as Regional Director with Union Central Life Retirement and Investment Services. During her tenure, she received numerous sales awards including qualification for the company's highest society membership. She also served on several corporate committees involved with Strategic Planning and Product Development.
Debra earned a B.A. in Business Administration from Rutgers University.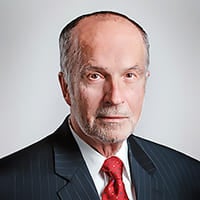 Greg Drahuschak
Market Strategist
About Greg
Greg Drahuschak joined Janney in 1991. He has over 45 years of economic experience and provides daily, weekly, and monthly market commentary, with a particular focus on the equity market, to Janney and our clients.
Prior to joining Janney, he worked as a retail broker with—and eventually transitioned into the research departments of—Butcher & Singer and Wheat First Securities. He was also an instructor at Robert Morris College and the University of Pittsburgh.
Greg has written articles for several newspapers and websites, and has been the featured financial professional on many live radio broadcasts.
He earned his B.A. in fine arts from the Indiana University of Pennsylvania, as well as certificates from the Wharton School of the University of Pennsylvania and from the New York Institute of Finance.
Contact us today to discuss how we can put a plan in place designed to help you reach your financial goals.