Our Team
Raymond Lamorgese
First Vice President/Wealth Management, Financial Advisor
About Raymond
Ray became a Financial Advisor with the desire to work with clients and help them reach their goals. He joined Janney 2022 with his clients in mind – having industry experts and resources available, sophisticated platforms and technology, and a dedicated management team. All of these factors positively impact Ray's ability to provide his clients with the highest quality of service to exceed expectations.
Ray began his financial services career in 2004 at Smith Barney and transitioned to Morgan Stanley shortly after in 2009. He joins Janney with 18 years of industry experience. Prior to joining the financial services industry, Ray served as an Assistant Executive Director for a specialty hospital in Philadelphia. He also co-founded a healthcare management company that acquired and managed physician practices in the Philadelphia region. Ray also held a position in the information technology sector as a Systems Analyst, designing and developing application software and database management systems.
Ray graduated from Villanova University in 1979 with a Bachelor of Science in Business Administration and Finance. He went on to earn his MBA from Saint Joseph's University. Ray also holds the series 7, 63, and 65 licenses, as well as Life, Health and Variable Annuity license.
Outside of the office, Ray enjoyed serving his community for 24 years as an adjunct professor at two local universities, teaching the Capstone Course to MBA students until 2018. During that time, he also led more than 15 international trips to both developed and developing countries. In his free time, Ray enjoys traveling to foreign countries and experiencing their local culture, food, and language. He also spends time reading, body surfing at the beach, biking, and working out.
Ray and his wife currently live in Thornton, PA and share two children, Matt and Stephanie. Matt is a 28 year old Drexel University graduate and Stephanie is 25 years old and graduated form the University of Delaware. Together, the family enjoys traveling and spending their summers at the beach.
Contact

Phone:
610.701.6088

Email:
rlamorgese@janney.com
Supported By
We collaborate with other Janney specialists, as needed, who have in-depth experience in specific disciplines. Together, we can assess your unique situation, analyze difference strategies, and develop a plan fit for your unique needs and goals.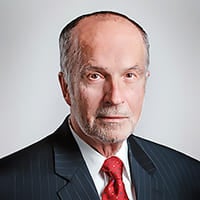 Greg Drahuschak
Market Strategist
About Greg
Greg Drahuschak joined Janney in 1991. He has over 45 years of economic experience and provides daily, weekly, and monthly market commentary, with a particular focus on the equity market, to Janney and our clients.
Prior to joining Janney, he worked as a retail broker with—and eventually transitioned into the research departments of—Butcher & Singer and Wheat First Securities. He was also an instructor at Robert Morris College and the University of Pittsburgh.
Greg has written articles for several newspapers and websites, and has been the featured financial professional on many live radio broadcasts.
He earned his B.A. in fine arts from the Indiana University of Pennsylvania, as well as certificates from the Wharton School of the University of Pennsylvania and from the New York Institute of Finance.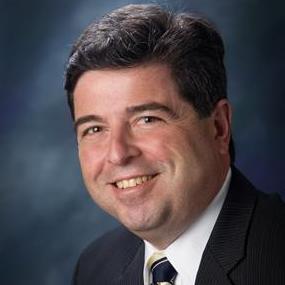 Jack Cintorino
Vice President, Senior Financial Planner
About Jack
Jack Cintorino, based out of the Alexandria, VA branch, provides assistance and support in many aspects of financial planning to Janney's Financial Advisors and their clients. Prior to joining Janney, Jack was employed at AXA since October 2012 as Director / Lead Manager and Senior Case Design Consultant focusing on Estate and Charitable Planning. He holds a BA degree from State University of New York at Stony Brook, and Juris Doctor (JD) degree from Touro College School of Law.
Jack has been a featured guest on a cable television investment program, has had several articles published within the industry, and has been a guest speaker at numerous industry and public seminars.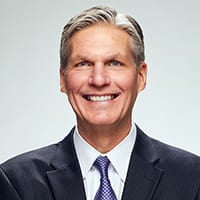 Mark D. Luschini
Chief Investment Strategist, Janney Montgomery Scott LLC President and Chief Investment Officer, Janney Capital Management
About Mark
Mark Luschini is the Chief Investment Strategist for Janney Montgomery Scott LLC, leading the Investment Strategy Group. In that capacity Mark is responsible for establishing the Firm's broad outlook relating to conditions in the capital markets and the economy and to develop investment strategies that align with the best interest, goals, and objectives of individual and institutional clients. He also establishes the Firm's asset allocation models used for portfolio construction and financial planning.
As Chief Investment Strategist, Mark serves as the Janney's investment spokesperson, offering national market commentary and developing asset allocation models and investment strategies. He chairs the investment committee and actively interfaces with both current and prospective clients.
Additionally, Mark directs Janney Capital Management, the Firm's discretionary investment management division. Under his leadership, Janney Capital Management has delivered competitive investment results across multiple strategies. The total assets under management has grown to more than $4 billion, with nearly $3 billion in traditional equity and fixed income assets, and over $1 billion in various strategic and tactical asset allocation strategies utilizing exchange-traded solutions and mutual funds. Mark served on the Board of Managers for Janney, and currently serves as a Trustee for the Firm's Pension & Profit Sharing Plan. He is a member of the Janney Wealth Management Department's Mutual Fund and Alternative Investment Committees.
In Janney Capital Management, Mark chairs the Investment Committee which sets asset class and sector policy and directly participates in managing the equity, fixed income, and asset allocation strategies under its advisory. Mark has spent more than 30 years in the investment industry. He utilizes that experience to speak on topics related to macroeconomics and investment management at seminars and conferences.
His comments and written articles have been circulated in numerous publications ranging from the Wall Street Journal and Barron's to the New York Times, USA Today, Financial Times, and Money magazine. He has appeared in various media outlets including CNBC, Bloomberg Television, Fox Business News, and CNN.
He has a BA and MBA from Gannon University and holds the Chartered Market Technician (CMT) designation from the Market Technicians Association
Contact us today to discuss how we can put a plan in place designed to help you reach your financial goals.