Our Team
Janney's leadership team and executive committee are composed of respected professionals with extensive industry knowledge, veteran insight, and a shared strategic vision for the future. With many able to draw upon their own backgrounds as advisors, this team and committee understand the demands and rewards of your profession, and they are here to help you succeed.
Primary support comes from your Branch, Complex, and Regional Managers. With years of industry experience, they serve as both mentors and managers, allowing you the freedom to run your own practice while working with you to help it grow.
Edward A. Bartlett
First Vice President/Wealth Management, Branch Manager
About Edward
A native Virginian, Ed has focused his practice on a select group of high net worth individuals and their families, and institutional clients helping them meet their wealth management needs. Through this defined practice, Ed and his team have been able to deliver a high level of customer service which has allowed him to create long-standing relationships. They take great pride in working with multiple generations of their client families.
Ed and his team spend most of their time connecting client's goals with their personal balance sheet. Through a consultative approach, the group helps clients define their preferred outcomes, and establish an individualized plan designed to reach those outcomes. Over time this approach allows clients to be well positioned to ultimately satisfy their desired legacy.
On the institutional side of the business, Ed has worked with insurance companies, local foundations, and corporate asset management. His work with institutional clients has focused on identifying appropriate risk posture, adoption of investment policy statements, and implementing efficient asset allocation.
Ed graduated with a degree in Political Science from Miami University in Oxford, OH and began his career with Wheat First Butcher Singer in Williamsburg, VA in 1994. Prior to joining Janney in 2016, Ed worked with Wells Fargo Advisors in Roanoke, VA.
Ed has lived in Roanoke since 2002. He remains active in the community with his four boys in numerous organizations. He previously served on the Board of the Roanoke Star Soccer Club, and presided as President of CCA Marlins USA Swimming club at North Cross School. He has coached soccer and baseball in Roanoke County's recreational leagues over a number of years.
Contact

Phone:
540.523.1484

Email:
ebartlett@janney.com
Sandy Arnold
Branch Operations Manager
About Sandy
Sandy began her career in the securities business in 1979 while continuing her education at Roanoke College in Business Law and Economics. She obtained her securities licenses in 1990 and remained in the business until 1993 when she took six years in the pursuit of other endeavors. Realizing that this was her real love she re-entered the business in 1999 getting re-licensed in that same year. In July of 2000 Sandy joined what was then IJL Wachovia which is now Wells Fargo Advisors. She joined Janney Montgomery Scott in 2016.
Sandy is a native of Roanoke and has two wonderful children, as well as one granddaughter. A real believer in helping those less fortunate, Sandy has been active supporting Mental Health of Roanoke Valley, the Roanoke Valley Rescue Mission, and the Bradley Free Clinic.
Contact

Phone:
540.523.1485

Email:
sarnold@janney.com
Elmwood Wealth Partners
of Janney Montgomery Scott LLC
About Elmwood
Our team combines a wealth of knowledge and experience and a fresh perspective to drive exceptional client service. Our objective is to empower each client to reach their goals, and we value our clients' role in building a valuable working relationship. Ultimately, we are focused on the individual needs and aspirations of every client and their families, as we strive to provide exemplary service.
Team Members:
Tammy R. Spradlin | Executive Vice President/Wealth Management, Financial Advisor
Kate S. Failla | Financial Advisor
Courtney Dearing Carlton | Private Client Associate
Contact

Phone:
540.523.1480

Email:
tspradlin@janney.com
Walters Wealth Management
of Janney Montgomery Scott LLC
About Walters
My mission is to help you define your financial objectives, and then use that knowledge to develop — together — a plan that is tailored to fit your unique needs and preferences, and is in your best interest. I'm proud to offer comprehensive financial planning resources, providing you access to education, advice, planning, and consultation.
Team Members:
Christopher M. Walters | Executive Vice President / Wealth Management, Financial Advisor
Kathy Hall | Senior Registered Private Client Associate
Contact

Phone:
540.523.1481

Email:
cwalters@janney.com
Supported By
We collaborate with other Janney specialists, as needed, who have in-depth experience in specific disciplines. Together, we can assess your unique situation, analyze difference strategies, and develop a plan fit for your unique needs and goals.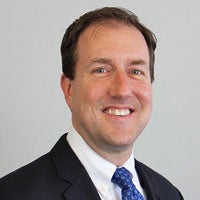 Dan Wantrobski, CMT®
Managing Director, Director of Research
About Dan
Dan Wantrobski is Director of Research at Janney Montgomery Scott and has over 20 years of industry experience as a technical analyst and strategist.
Mr. Wantrobski spent the first 10 years of his career at Paine Webber and UBS, where he developed his knowledge as a technician and macro strategist following the equity, fixed income, commodity, and currency markets. He has also spent time at Fox Pitt Kelton, Bedford Quantitative, and New Albion Partners. From 2008 to 2016, Mr. Wantrobski served as Janney's technical strategist.
Mr. Wantrobski regularly comments in the media on key issues arising in the industry, with appearances in outlets such as The Wall Street Journal, Reuters, The Philadelphia Inquirer, CNBC, Fox Business, and Bloomberg TV. He is also a frequent speaker at financial industry conferences, including the Ernst & Young Annual Firm Conference where he has served as a guest speaker for the last five years.
Mr. Wantrobski is a Chartered Market Technician ® (CMT) and attended Villanova University, graduating cum laude with a B.S. in Finance.
He currently resides in Moorestown, NJ where he volunteers as a firefighter with Relief Engine Co. 312.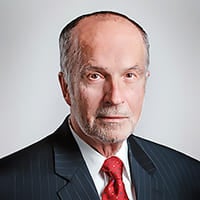 Greg Drahuschak
Market Strategist
About Greg
Greg Drahuschak joined Janney in 1991. He has over 45 years of economic experience and provides daily, weekly, and monthly market commentary, with a particular focus on the equity market, to Janney and our clients.
Prior to joining Janney, he worked as a retail broker with—and eventually transitioned into the research departments of—Butcher & Singer and Wheat First Securities. He was also an instructor at Robert Morris College and the University of Pittsburgh.
Greg has written articles for several newspapers and websites, and has been the featured financial professional on many live radio broadcasts.
He earned his B.A. in fine arts from the Indiana University of Pennsylvania, as well as certificates from the Wharton School of the University of Pennsylvania and from the New York Institute of Finance.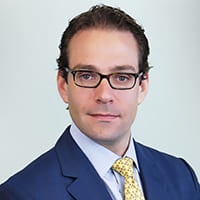 Guy LeBas
Chief Fixed Income Strategist, Janney Montgomery Scott LLC Director, Custom Fixed Income Solutions, Janney Capital Management
About Guy
Guy LeBas is Janney's Chief Fixed Income Strategist, as well as Head of Fixed Income for Janney Capital Management. As Strategist, he is responsible for providing direction to the Firm's clients on the macroeconomic, interest rate, and bond market investing climate.
Guy authors bond market periodicals, which provide relative value recommendations across the fixed income spectrum. With Janney Capital Management, Guy is responsible for overseeing the Firm's discretionarily managed bond portfolios, which take a client-tailored approach to generating consistent income across interest rate environments.
Guy joined Janney in 2006. Prior to joining Janney, Guy served as Interest Rate Risk Manager for U.S. Trust's bank asset and liability portfolios, a role in which he oversaw risk and return on $20 billion of bank assets and derivatives.
Guy is also a frequent guest on CNBC, Bloomberg TV and Fox Business News, as well as a regular speaker at financial industry conferences. He received his education from Swarthmore College, holds an M.S. in Applied Economics from Johns Hopkins University, and is a CFA Charterholder.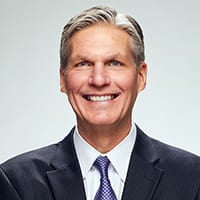 Mark D. Luschini
Chief Investment Strategist, Janney Montgomery Scott LLC President and Chief Investment Officer, Janney Capital Management
About Mark
Mark Luschini is the Chief Investment Strategist for Janney Montgomery Scott LLC, leading the Investment Strategy Group. In that capacity Mark is responsible for establishing the Firm's broad outlook relating to conditions in the capital markets and the economy and to develop investment strategies that align with the best interest, goals, and objectives of individual and institutional clients. He also establishes the Firm's asset allocation models used for portfolio construction and financial planning.
As Chief Investment Strategist, Mark serves as the Janney's investment spokesperson, offering national market commentary and developing asset allocation models and investment strategies. He chairs the investment committee and actively interfaces with both current and prospective clients.
Additionally, Mark directs Janney Capital Management, the Firm's discretionary investment management division. Under his leadership, Janney Capital Management has delivered competitive investment results across multiple strategies. The total assets under management has grown to more than $4 billion, with nearly $3 billion in traditional equity and fixed income assets, and over $1 billion in various strategic and tactical asset allocation strategies utilizing exchange-traded solutions and mutual funds. Mark served on the Board of Managers for Janney, and currently serves as a Trustee for the Firm's Pension & Profit Sharing Plan. He is a member of the Janney Wealth Management Department's Mutual Fund and Alternative Investment Committees.
In Janney Capital Management, Mark chairs the Investment Committee which sets asset class and sector policy and directly participates in managing the equity, fixed income, and asset allocation strategies under its advisory. Mark has spent more than 30 years in the investment industry. He utilizes that experience to speak on topics related to macroeconomics and investment management at seminars and conferences.
His comments and written articles have been circulated in numerous publications ranging from the Wall Street Journal and Barron's to the New York Times, USA Today, Financial Times, and Money magazine. He has appeared in various media outlets including CNBC, Bloomberg Television, Fox Business News, and CNN.
He has a BA and MBA from Gannon University and holds the Chartered Market Technician (CMT) designation from the Market Technicians Association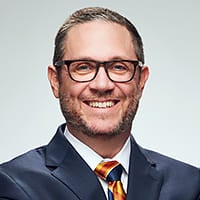 Martin Schamis, CFP®, MBA
Vice President, Head of Wealth Planning
About Martin
Martin Schamis is responsible for the strategic direction of the Wealth Planning Team, supporting more than 850 Financial Advisors who advise Janney's private retail client base.
Martin joined Janney from the Vanguard Group where he spent the majority of his 11-year tenure as Senior Manager of Financial Planning and Advice Services. Prior to Vanguard, Martin worked as a Financial Advisor for Morgan Stanley. Martin graduated with a Bachelor's degree in Physics and Art from the University of Delaware and received an MBA in Finance from St. Joseph's University.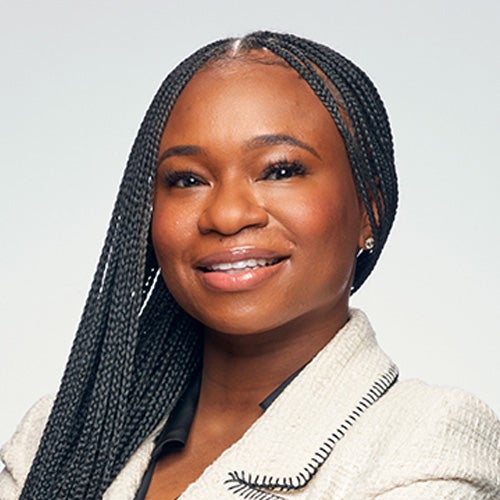 Shurdonna S. Joseph, CFP®
Vice President, Director of High Net Worth Consulting
About Shurdonna
Shurdonna serves as the Director of Janney's High Net Worth Consulting group. In this role, she collaborates with Financial Advisors to fully assess clients' needs, identify a range of potential strategies, and coordinate product solutions for those with significant wealth.
Shurdonna has more than 15 years of progressive experience in the investment-management industry. She joined Janney in 2017 as a Senior Financial Planner. Previously, Shurdonna was a Financial Advisor in Vanguard Personal Advisor Services®, where she provided investment guidance and financial-planning services to high-net-worth clients and their families. Shurdonna also served in Vanguard's Education Savings Group, where she focused on 529 Plans and college-savings strategies. While at Vanguard, Shurdonna had the opportunity to rotate through several of the firm's departments, including Retirement Plan Services, International, and Retail Investor Group, as part of their Accelerated Leadership Development Program.
Shurdonna has earned the Certified Financial PlannerTM designation and holds FINRA Series 7 and 63 licenses. She received her Juris Doctor (J.D.) from Temple University Beasley School of Law and has a Bachelor of Science in Finance from Morgan State University Earl G. Graves School of Business and Management.
Shurdonna is an active leader in her region's nonprofit community and currently serves as a board member and a member of the finance committee of Philadelphia's Magic Gardens. She's also a member of the Financial Ministry at her church, as well as a member of Alpha Kappa Alpha Sorority, Inc.
Contact us today to discuss how we can put a plan in place designed to help you reach your financial goals.