Our Team
No needs are more important than your own. We pride ourselves in making your needs and goals, our own. We don't simply work for you. We work with you to understand who you are as an individual and as an investor.
Our mission is to help you to define your financial objectives, and then use that knowledge to develop — together — a plan that is tailored to fit your unique needs and preferences, and is in your best interest. We're proud to offer comprehensive financial planning resources, providing you access to education, advice, planning, and consultation.
Thomas F. Gayer III
First Vice President / Investments, Financial Advisor
About Thomas
Thomas works with retirees and those who are nearing retirement. He believes that maintaining the client's current lifestyle is the primary objective. He combines his past business experience and the resources of Janney's wealth management professionals to help guide his clients through the challenges of investing to accomplish their unique goals within their risk tolerances.
Thomas started his business career in 1973 with the JC Penney Co. in New York City as a Buyer trainee and left in 1983 as a Buyer of Textiles. He started in the wealth management profession in 1999 with Prudential Securities which was bought by Wachovia Securities in the early 2000's before moving to RBC Wealth Management in April of 2009 and joined Janney in May of 2015.
A graduate of the University of Dayton, Thomas holds a degree in Business. He has been married for over 30 years to his wife, Cindy. They have two children. Thomas is a former board member of Opera Naples, a supporter of the Sarasota Fines Arts Association, and a member of The Metropolitan Museum of Modern Art of New York and the Art Institute of Chicago. He is an active member of the North Naples Rotary
Contact

Phone:
239.228.8972

Email:
tgayer@janney.com
Thomas F. Gayer IV
Financial Advisor
About Thomas
Thomas has ten years of financial services experience, which he uses to provide highly customized planning, banking, and investment management services to a select group of successful families, businesses and non-profit organizations. He combines his past financial services experience and the resources of Janney to help guide his clients through the challenges of investing to accomplish their unique goals within their risk tolerances. He was recently named as one of the top 100 Advisors to Watch ranked by Advisor Hub! AdvisorHub's inaugural Advisors to Watch rankings
A graduate of Florida Gulf Coast University, Thomas holds a degree in Communication & Advertising. Thomas was born in New York City and relocated to Naples, FL at an early age. He enjoys the occasional round of golf, fishing, tennis, sporting clay shooting and spending time with his wife and new daughter.
Contact

Phone:
941.225.2915

Email:
thomasgayer@janney.com
John J. Gogia
Financial Advisor Associate
About John
John joined SWLF Generational Wealth Management in 2022 as a Financial Advisor. He joined Janney because he was attracted to the Firm's and team's dedication and professionalism as well as care and commitment to their clients. Prior to joining Janney, John worked 27 years as a Law Enforcement Officer.
John believes that listening to people's needs and concerns are an intricate part of ensuring that their financial goals are met. John has extensive experience with the Florida Retirement System. He uses that knowledge to assist members who are planning for their retirement to make the most of their benefits, including educating them on their fund options and retirement requirements for both certified and civilian members. He also has experience in working with the FRS Pension retirement, the DROP program as well as pension retirement options. For those who worked and were classified as Public Safety Employee, John can assist with navigating the Public Safety Exemptions that apply as well as following changing legislations that may affect members' retirement plan. He holds a Series 7 and 66.
He graduated with a bachelor's degree in Criminology, a master's degree in Management and he is also a Certified Law Enforcement Officer, Corrections and Communications.
John has received several honors and recognitions including magna cum laude in the Master's program in 2008, Gallantry Star, 3 Command Recognitions, a Life Saving Award, and Team Work Award.
John grew up in Ohio and moved to Florida where he met his wife, and they have daughters. He enjoys skiing, golfing, and spending time with friends and family. He also supports the St. Jude organization for children.
Contact

Phone:
239-228-8970

Email:
jgogia@janney.com
Christine Levine
Branch Operations Manager
About Christine
Christine Levine joined Janney in February of 2013 and has over 20 years of experience in the Financial Services Industry. Prior to joining Janney, Christine held various roles with Donaldson, Lufkin and Jenrette in New York City, Morgan Keegan and Morgan Stanley in Sarasota, FL. Christine oversees compliance, operational, administrative, and client support functions for the Sarasota Branch. She also assists in the ongoing development and maintenance of the Branch's client relationships. Christine earned her BS degree in Business Education from The City University of New York Baruch College and she also holds FINRA licenses Series 7, 63, 66, and the General Securities Sales Supervisory Series 9 & 10 Licenses.
Along with her husband and their son, they are very active in their Lakewood Ranch, FL community. They enjoy watching and supporting their son play in youth baseball, basketball and flag football leagues.
Contact

Phone:
941.225.2916

Email:
clevine@janney.com
Charissa Konz
Registered Private Client Associate
About Charissa
Charissa joined Janney in September 2019 from Wells Fargo Financial. Her experience includes roles with TD Ameritrade, Securities America and Ameriprise. Charissa assists clients and advisors in account management and has a Series 7 and 66. She earned her BA in Finance at the University of Iowa.
She enjoys tennis and yoga and spending time with her children.
Contact

Phone:
239-228-8964

Email:
ckonz@janney.com
Supported By
We collaborate with other Janney specialists, as needed, who have in-depth experience in specific disciplines. Together, we can assess your unique situation, analyze difference strategies, and develop a plan fit for your unique needs and goals.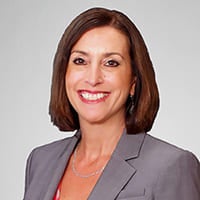 Debra Roey
Vice President, Retirement Plan Services Director
About Debra
Debra S. Roey joined Janney Montgomery Scott LLC in November 2006, as Janney Retirement Plan Services (JRPS) Manager. JRPS was founded in 1982 to provide Janney's Corporate Retirement Plan Clients with support in plan design analysis, proposal procurement and review, investment fiduciary services, technical expertise, and problem resolution.
Debra has over 30 years of experience in the Retirement Plan arena. Prior to joining Janney, she served as Regional Director with Union Central Life Retirement and Investment Services. During her tenure, she received numerous sales awards including qualification for the company's highest society membership. She also served on several corporate committees involved with Strategic Planning and Product Development.
Debra earned a B.A. in Business Administration from Rutgers University.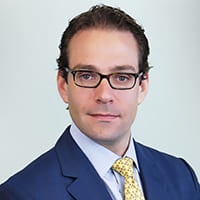 Guy LeBas
Chief Fixed Income Strategist, Janney Montgomery Scott LLC Director, Custom Fixed Income Solutions, Janney Capital Management
About Guy
Guy LeBas is Janney's Chief Fixed Income Strategist, as well as Head of Fixed Income for Janney Capital Management. As Strategist, he is responsible for providing direction to the Firm's clients on the macroeconomic, interest rate, and bond market investing climate.
Guy authors bond market periodicals, which provide relative value recommendations across the fixed income spectrum. With Janney Capital Management, Guy is responsible for overseeing the Firm's discretionarily managed bond portfolios, which take a client-tailored approach to generating consistent income across interest rate environments.
Guy joined Janney in 2006. Prior to joining Janney, Guy served as Interest Rate Risk Manager for U.S. Trust's bank asset and liability portfolios, a role in which he oversaw risk and return on $20 billion of bank assets and derivatives.
Guy is also a frequent guest on CNBC, Bloomberg TV and Fox Business News, as well as a regular speaker at financial industry conferences. He received his education from Swarthmore College, holds an M.S. in Applied Economics from Johns Hopkins University, and is a CFA Charterholder.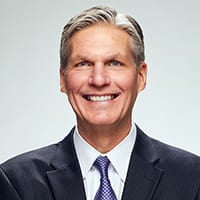 Mark D. Luschini
Chief Investment Strategist, Janney Montgomery Scott LLC President and Chief Investment Officer, Janney Capital Management
About Mark
Mark Luschini is the Chief Investment Strategist for Janney Montgomery Scott LLC, leading the Investment Strategy Group. In that capacity Mark is responsible for establishing the Firm's broad outlook relating to conditions in the capital markets and the economy and to develop investment strategies that align with the best interest, goals, and objectives of individual and institutional clients. He also establishes the Firm's asset allocation models used for portfolio construction and financial planning.
As Chief Investment Strategist, Mark serves as the Janney's investment spokesperson, offering national market commentary and developing asset allocation models and investment strategies. He chairs the investment committee and actively interfaces with both current and prospective clients.
Additionally, Mark directs Janney Capital Management, the Firm's discretionary investment management division. Under his leadership, Janney Capital Management has delivered competitive investment results across multiple strategies. The total assets under management has grown to more than $4 billion, with nearly $3 billion in traditional equity and fixed income assets, and over $1 billion in various strategic and tactical asset allocation strategies utilizing exchange-traded solutions and mutual funds. Mark served on the Board of Managers for Janney, and currently serves as a Trustee for the Firm's Pension & Profit Sharing Plan. He is a member of the Janney Wealth Management Department's Mutual Fund and Alternative Investment Committees.
In Janney Capital Management, Mark chairs the Investment Committee which sets asset class and sector policy and directly participates in managing the equity, fixed income, and asset allocation strategies under its advisory. Mark has spent more than 30 years in the investment industry. He utilizes that experience to speak on topics related to macroeconomics and investment management at seminars and conferences.
His comments and written articles have been circulated in numerous publications ranging from the Wall Street Journal and Barron's to the New York Times, USA Today, Financial Times, and Money magazine. He has appeared in various media outlets including CNBC, Bloomberg Television, Fox Business News, and CNN.
He has a BA and MBA from Gannon University and holds the Chartered Market Technician (CMT) designation from the Market Technicians Association
Contact us today to discuss how we can put a plan in place designed to help you reach your financial goals.