My Team
No needs are more important than your own. We pride ourselves in making your needs and goals, our own. We don't simply work for you. We work with you to understand who you are as an individual and as an investor.
Our mission is to help you to define your financial objectives, and then use that knowledge to develop — together — a plan that is tailored to fit your unique needs and preferences, and is in your best interest. We're proud to offer comprehensive financial planning resources, providing you access to education, advice, planning, and consultation.
Selden P. Staples, CFP®
First Vice President/Wealth Management, Financial Advisor
About Selden
Selden Staples joined Janney in June, 2020 after serving as Branch Supervisor, First Vice President at Wells Fargo Advisors for 10 years. He also held the position of First Vice President – Wealth Manager at Morgan Stanley Smith Barney from 2007 – 2010. Selden holds the Series 7, 9, 10, 31, 63, and 66 licenses. He is also a Certified
Financial PlannerTM (CFP®) professional.
Selden earned his Bachelor's degree in Economics from Lafayette College, where he was also a member of the Varsity Wrestling team. Selden has a lifelong dedication to the sport of wrestling. He coached at various levels for over 20 years, most recently as the Head Coach at Pope John Paul ll High School.
Contact

Phone:
610.705.3209

Email:
sstaples@janney.com
Conor J. Staples, AWMA™, CLTC®
Financial Advisor
About Conor
Conor Staples joined Janney at the start of 2022 and later joined his father's practice to help manage and grow the business. Conor is an Accredited Wealth Management Advisor™ (AWMA™) and has earned the Certified in Long-Term Care® designation (CLTC®). He also holds the Series 7, Series 66, and Life & Health insurance licenses. Conor earned his Bachelor's in Political Science from The Pennsylvania State University.
He sits on the board of the Spring-Ford Chamber of Commerce and helps ensure effective fiscal accountability as a steward of the organization. Outside of the office, he enjoys hiking with his German shepherd, Gunnar, and exploring new trails in the area. On Saturdays during football season, you can find them cheering on Penn State.
Contact

Phone:
610-705-3206

Email:
cstaples@janney.com
Supported By
We collaborate with other Janney specialists, as needed, who have in-depth experience in specific disciplines. Together, we can assess your unique situation, analyze difference strategies, and develop a plan fit for your unique needs and goals.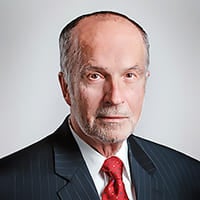 Greg Drahuschak
Market Strategist
About Greg
Greg Drahuschak joined Janney in 1991. He has over 45 years of economic experience and provides daily, weekly, and monthly market commentary, with a particular focus on the equity market, to Janney and our clients.
Prior to joining Janney, he worked as a retail broker with—and eventually transitioned into the research departments of—Butcher & Singer and Wheat First Securities. He was also an instructor at Robert Morris College and the University of Pittsburgh.
Greg has written articles for several newspapers and websites, and has been the featured financial professional on many live radio broadcasts.
He earned his B.A. in fine arts from the Indiana University of Pennsylvania, as well as certificates from the Wharton School of the University of Pennsylvania and from the New York Institute of Finance.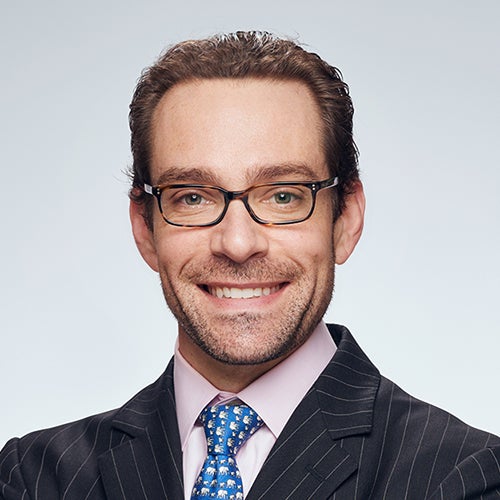 Guy LeBas
Chief Fixed Income Strategist, Janney Montgomery Scott LLC Director, Custom Fixed Income Solutions, Janney Capital Management
About Guy
Guy LeBas is Janney's Chief Fixed Income Strategist, as well as Head of Fixed Income for Janney Capital Management. As Strategist, he is responsible for providing direction to the Firm's clients on the macroeconomic, interest rate, and bond market investing climate.
Guy authors bond market periodicals, which provide relative value recommendations across the fixed income spectrum. With Janney Capital Management, Guy is responsible for overseeing the Firm's discretionarily managed bond portfolios, which take a client-tailored approach to generating consistent income across interest rate environments.
Guy joined Janney in 2006. Prior to joining Janney, Guy served as Interest Rate Risk Manager for U.S. Trust's bank asset and liability portfolios, a role in which he oversaw risk and return on $20 billion of bank assets and derivatives.
Guy is also a frequent guest on CNBC, Bloomberg TV and Fox Business News, as well as a regular speaker at financial industry conferences. He received his education from Swarthmore College, holds an M.S. in Applied Economics from Johns Hopkins University, and is a CFA Charterholder.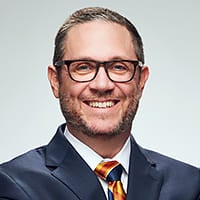 Martin Schamis, CFP®, MBA
Vice President, Head of Wealth Planning
About Martin
Martin Schamis is responsible for the strategic direction of the Wealth Planning Team, supporting more than 850 Financial Advisors who advise Janney's private retail client base.
Martin joined Janney from the Vanguard Group where he spent the majority of his 11-year tenure as Senior Manager of Financial Planning and Advice Services. Prior to Vanguard, Martin worked as a Financial Advisor for Morgan Stanley. Martin graduated with a Bachelor's degree in Physics and Art from the University of Delaware and received an MBA in Finance from St. Joseph's University.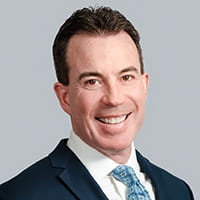 Mike Halloran, CFA
Equity Strategist
About Mike
Mike Halloran serves as an Equity Strategist in Janney's Investment Strategy Group. Bringing over 20 years of financial service experience to Janney's established team of professionals, Mike analyzes all asset classes with particular emphasis on equity research.
Prior to Janney, Mike was Vice President of Market Strategy for BPU Investment Management Group, and was responsible for the development of the firm's global outlook and implementation of numerous investment strategies. His previous experience includes performing equity research for large cap core and growth mutual funds, and working in PNC's investment banking organization supporting M&A, high yield, private placement, loan syndication, and derivative security transactions. He is also an adjunct finance professor and former aerospace research engineer.
Mike received his B.S. in Mechanical Engineering from the University of Pittsburgh, M.B.A. from Carnegie Mellon University and his M.S. in Mechanical Engineering from the University of Florida. He also holds the Chartered Financial Analyst (CFA) designation.
Contact us today to discuss how we can put a plan in place designed to help you reach your financial goals.