Our Team
The Butera Jordan Bender Hendricks Group brings shared ideas and resources to clients, offering a goals-based wealth management approach that puts them, rather than the market, at the center of the wealth management process.
Peter M. Butera, CIMA®
Senior Vice President/Wealth Management, Financial Advisor
About Peter
Peter has over 35 years of experience advising high-net-worth individuals, business owners and corporate executives. He helps clients clarify their goals and develop investment strategies that align with their vision. He previously practiced as a CPA in public accounting for three years. Peter has earned the designation of Certified Investment Management Analyst®. He is an honors graduate of the University of Scranton in accounting. Peter serves on the University of Scranton Professional Alumni Council. He resides at Harveys Lake with his wife and has two daughters.
Contact

Phone:
570.331.2751

Email:
pbutera@janney.com
Steven E. Jordan
Senior Vice President/Wealth Management, Financial Advisor
About Steven
Steve has been a Wealth Management Advisor for select high net worth individuals and their families for over 20 years. His focus is on creating investment strategies and financial plans that bring insight and provide perspective to help simplify his clients' financial lives. Prior to joining the business he worked in the private sector for 10 years as General Manager of a corporation and also served 8 years active duty in the United States Air Force in the Financial Management field. Steve holds an MBA from Embry-Riddle University, a B.S. in Business Administration from Husson College. He and his wife, Deborah, reside in Sugarloaf and are the proud parents of two sons and two daughters
Contact

Phone:
570.331.2752

Email:
sjordan@janney.com
Brad G. Bender CFP®
Vice President/Wealth Management, Financial Advisor
About Brad
Brad Bender joined the financial services industry in 2006. He focuses primarily on portfolio construction, retirement income planning, and estate planning services through a disciplined financial planning process. Brad works with clients to develop customized investment portfolios, applying quantitative and analytical skills to help them advance their long and short-term investment goals. He has earned the Certified Financial Planner™ designation. Brad graduated from Penn State University with a degree in Finance/Information Science. He and his wife reside in Tennessee.
Contact

Phone:
570.331.2753

Email:
bbender@janney.com
Mandie J. Hendricks CFP®
Vice President/Wealth Management, Financial Advisor
About Mandie
Mandie began her career in the financial services industry in 2009. She works with her clients to pursue a secure financial future and gain financial independence by motivating them to save and invest for the future. Mandie graduated from Bloomsburg University with a Bachelor's degree in Business Management and has earned the Certified Financial Planner™ professional designation. Mandie serves on the Luzerne County Community College Foundation Board of Directors and is a graduate of the Leadership Wilkes-Barre Core Program. She resides in Conyngham with her husband and two sons.
Contact

Phone:
570.331.2754

Email:
mhendricks@janney.com
Marcyanna Horvath
Private Client Associate
About Marcyanna
Marcy has over 20 years of experience in the financial services industry and handles all account and administrative duties as well as client relations. Marcy enjoys building meaningful relationships with clients and helping make their financial lives easier to manage. She provides attentive and personalized service to help our clients with day to day financial needs. Marcy is a graduate of Lackawanna College.
Contact

Phone:
570.331.2756

Email:
mhorvath@janney.com
Tracy Smithnosky
Senior Registered Private Client Associate
About Tracy
Tracy began her career in the financial services industry in 2003. She handles the administrative and service needs for our clients and team. In addition to handling transactional and account related needs, she brings a personal commitment to providing an exceptional client experience. Tracy graduated from Penn State University with a degree in business administration.
Contact

Phone:
570.331.2755

Email:
tsmithnosky@janney.com
Supported By
We collaborate with other Janney specialists, as needed, who have in-depth experience in specific disciplines. Together, we can assess your unique situation, analyze difference strategies, and develop a plan fit for your unique needs and goals.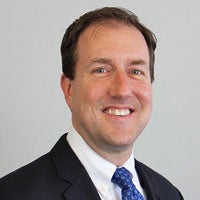 Dan Wantrobski, CMT®
Managing Director, Director of Research
About Dan
Dan Wantrobski is Director of Research at Janney Montgomery Scott and has over 20 years of industry experience as a technical analyst and strategist.
Mr. Wantrobski spent the first 10 years of his career at Paine Webber and UBS, where he developed his knowledge as a technician and macro strategist following the equity, fixed income, commodity, and currency markets. He has also spent time at Fox Pitt Kelton, Bedford Quantitative, and New Albion Partners. From 2008 to 2016, Mr. Wantrobski served as Janney's technical strategist.
Mr. Wantrobski regularly comments in the media on key issues arising in the industry, with appearances in outlets such as The Wall Street Journal, Reuters, The Philadelphia Inquirer, CNBC, Fox Business, and Bloomberg TV. He is also a frequent speaker at financial industry conferences, including the Ernst & Young Annual Firm Conference where he has served as a guest speaker for the last five years.
Mr. Wantrobski is a Chartered Market Technician ® (CMT) and attended Villanova University, graduating cum laude with a B.S. in Finance.
He currently resides in Moorestown, NJ where he volunteers as a firefighter with Relief Engine Co. 312.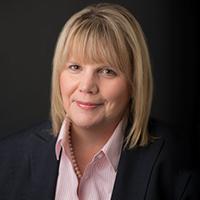 Laura Medigovich CFP®, ChFC®, CLU®, CTFA, CMC®
Vice President, Senior Financial Planner
About Laura
Laura Medigovich is a Vice President and Senior Financial Planner with Janney Montgomery Scott. Ms. Medigovich, who is based out of Purchase, NY, covers the Firm's Northern region.
To support Janney's clients in achieving their financial goals through sound planning, she coaches Janney's Financial Advisors and their clients through all aspects of financial planning. Her areas of planning knowledge and experience include retirement, insurance, education, business-succession, estate and legacy, and philanthropic.
Ms. Medigovich joined Janney in 2019. Prior to joining the Firm, she was a Vice President, Senior Financial Planner for Wilmington Trust/M&T Bank. There, she was responsible for developing customized wealth-management strategies and financial plans for prominent individuals, families, and business owners. Ms. Medigovich also shared her financial planning experience through a weekly personal finance column in the local Hudson Valley newspaper, the Times-Herald Journal, which she wrote for more than a decade.
Ms. Medigovich has achieved a number of professional certifications, including the Certified Financial Plannerᵀᴹ professional designation from the Certified Financial Planner Board of Standards. She also earned the Chartered Financial Consultant and Chartered Life Underwriter designations from The American College and the Certified Trust and Financial Advisor designation from the Institute for Certified Bankers.
Other industry-focused programs from which Ms. Medigovich has graduated include the Virginia Bankers Association School of Bank Management at The University of Virginia, and the Cannon Trust School, Cannon Institute, at Pepperdine University.
She holds a Bachelor of Arts degree in Sociology from the University of Maryland.
Ms. Medigovich is a leader in her region's finance community. Her leadership roles include serving as a member of the Board and the Director of Advocacy for the Greater Hudson Valley Financial Planning Association.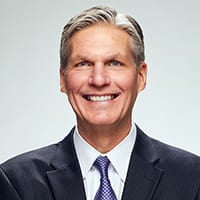 Mark D. Luschini
Chief Investment Strategist, Janney Montgomery Scott LLC President and Chief Investment Officer, Janney Capital Management
About Mark
Mark Luschini is the Chief Investment Strategist for Janney Montgomery Scott LLC, leading the Investment Strategy Group. In that capacity Mark is responsible for establishing the Firm's broad outlook relating to conditions in the capital markets and the economy and to develop investment strategies that align with the best interest, goals, and objectives of individual and institutional clients. He also establishes the Firm's asset allocation models used for portfolio construction and financial planning.
As Chief Investment Strategist, Mark serves as the Janney's investment spokesperson, offering national market commentary and developing asset allocation models and investment strategies. He chairs the investment committee and actively interfaces with both current and prospective clients.
Additionally, Mark directs Janney Capital Management, the Firm's discretionary investment management division. Under his leadership, Janney Capital Management has delivered competitive investment results across multiple strategies. The total assets under management has grown to more than $4 billion, with nearly $3 billion in traditional equity and fixed income assets, and over $1 billion in various strategic and tactical asset allocation strategies utilizing exchange-traded solutions and mutual funds. Mark served on the Board of Managers for Janney, and currently serves as a Trustee for the Firm's Pension & Profit Sharing Plan. He is a member of the Janney Wealth Management Department's Mutual Fund and Alternative Investment Committees.
In Janney Capital Management, Mark chairs the Investment Committee which sets asset class and sector policy and directly participates in managing the equity, fixed income, and asset allocation strategies under its advisory. Mark has spent more than 30 years in the investment industry. He utilizes that experience to speak on topics related to macroeconomics and investment management at seminars and conferences.
His comments and written articles have been circulated in numerous publications ranging from the Wall Street Journal and Barron's to the New York Times, USA Today, Financial Times, and Money magazine. He has appeared in various media outlets including CNBC, Bloomberg Television, Fox Business News, and CNN.
He has a BA and MBA from Gannon University and holds the Chartered Market Technician (CMT) designation from the Market Technicians Association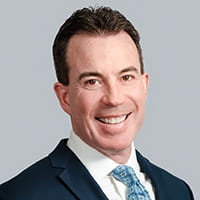 Mike Halloran, CFA
Equity Strategist
About Mike
Mike Halloran serves as an Equity Strategist in Janney's Investment Strategy Group. Bringing over 20 years of financial service experience to Janney's established team of professionals, Mike analyzes all asset classes with particular emphasis on equity research.
Prior to Janney, Mike was Vice President of Market Strategy for BPU Investment Management Group, and was responsible for the development of the firm's global outlook and implementation of numerous investment strategies. His previous experience includes performing equity research for large cap core and growth mutual funds, and working in PNC's investment banking organization supporting M&A, high yield, private placement, loan syndication, and derivative security transactions. He is also an adjunct finance professor and former aerospace research engineer.
Mike received his B.S. in Mechanical Engineering from the University of Pittsburgh, M.B.A. from Carnegie Mellon University and his M.S. in Mechanical Engineering from the University of Florida. He also holds the Chartered Financial Analyst (CFA) designation.
Contact us today to discuss how we can put a plan in place designed to help you reach your financial goals.