Our Team
No needs are more important than your own. We pride ourselves in making your needs and goals, our own. We don't simply work for you. We work with you to understand who you are as an individual and as an investor.
Our mission is to help you to define your financial objectives, and then use that knowledge to develop — together — a plan that is tailored to fit your unique needs and preferences, and is in your best interest. We're proud to offer comprehensive financial planning resources, providing you access to education, advice, planning, and consultation.
Thomas H. Wilson, CFP®
First Vice President/Wealth Management, Financial Advisor
About Thomas
Tom and his team at The W Group take a holistic approach to financial planning. They try to see the whole person and whole picture. It is Tom's goal to make recommendations that are the right fit. Tom joined Janney in 2020, drawn to the traditional brokerage firm culture and, specifically, the
family atmosphere of the Mansfield, OH branch.
Tom has more than 32 years of securities industry experience, beginning his career on the day of the crash in 1987. During his time as a Financial Advisor, he served at McDonald Investments and, most recently, Wells Fargo Advisors. Tom holds the Series 7, 63, 65, 9 and 10 licenses. He graduated from Wright State University where he obtained a bachelors degree in accounting and finance. Tom also earned the Certified Financial PlannerTM (CFP®) professional designation.
Staying active in his community, Tom was the past board President of United Way of Richland County, past Treasurer for the Girl Scouts, past Treasurer for Habitat for Humanity, and was a past board member of St. Peters Catholic Church Parish. He is currently a member of the local Chamber of Commerce.
Outside of the office, Tom enjoys traveling, outdoor activities like hiking and biking, and playing with his grandsons, Cam and JJ. He has been married to his wife, Fran, for 34 years and has 3 children, Maddie, Dave, and Charlie.
Contact

Phone:
419.521.2221

Email:
thomaswilson@janney.com
Josh White
Financial Advisor
About Josh
Josh White joined Janney in July of 2020, attracted to the Firm's culture. The leadership at Janney fosters a culture that prioritizes client care, empowers Financial Advisors to run their practice in a way that best suits their clients, and appreciates and respects the sanctity of the advisor-client relationship. He was also drawn to the technological capabilities that Janney offers, allowing for streamlined communication and services. Josh's service areas of focus include retirement planning, education planning, annuities, mutual funds, tax free & taxable bonds, equities, and stock options.
Josh holds the Series 7, 66, OH Insurance, and Life & Health Insurance licenses. He began his career at Edward Jones Investments in 2010. Most Recently, Josh served at Wells Fargo Advisors for seven years. Josh earned his Bachelor of Arts degree in business management from
University of North Carolina – Asheville.
Outside of the office, Josh stays engaged with his community. He is currently the President of the Mount Vernon Athletics Boosters, Coach for Mount Vernon Middle School's 8th Grade Basketball team, and a member of the United Way of Knox County Community Impact Panel.
In his free time, Josh enjoys coaching basketball, playing golf, cooking and spending time with his family. Josh and his wife, Susan, have been married for 19 years. They have two teenage sons, Andrew and Nolan, and two dogs, a black lab named Duke and a pug named Lucy.
Contact

Phone:
419.521.2219

Email:
jwhite@janney.com
Stacy Wolford
Senior Registered Private Client Associate
About Stacy
Stacy believes that the client always comes first. Her goal is to provide excellent service to clients as she supports Tom and Josh in their business. She brings more than 28 years of experience to The W Group, starting her career in 1991 as a receptionist and wire operator at then AG Edwards, which is now Wells Fargo Advisors. She was previously recognized by Wells Fargo Advisors as an Elite Service Professional in both 2015 and 2018. Stacy is Series 7 and 66 licensed.
Stacy is active in her community, volunteering her time at both Mansfield Baptist Temple and Temple Christian School. Outside of the office, Stacy enjoys scrapbooking, quilting and watching sports, especially those that her children are playing. Stacy has been married to her husband Jim for 33 years. Together they have two children, Jenna and Nathan, and a daughter-in-law named Lexi.
Contact

Phone:
419.521.2220

Email:
swolford@janney.com
Supported By
We collaborate with other Janney specialists, as needed, who have in-depth experience in specific disciplines. Together, we can assess your unique situation, analyze difference strategies, and develop a plan fit for your unique needs and goals.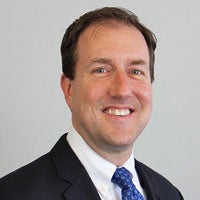 Dan Wantrobski, CMT®
Managing Director, Director of Research
About Dan
Dan Wantrobski is Director of Research at Janney Montgomery Scott and has over 20 years of industry experience as a technical analyst and strategist.
Mr. Wantrobski spent the first 10 years of his career at Paine Webber and UBS, where he developed his knowledge as a technician and macro strategist following the equity, fixed income, commodity, and currency markets. He has also spent time at Fox Pitt Kelton, Bedford Quantitative, and New Albion Partners. From 2008 to 2016, Mr. Wantrobski served as Janney's technical strategist.
Mr. Wantrobski regularly comments in the media on key issues arising in the industry, with appearances in outlets such as The Wall Street Journal, Reuters, The Philadelphia Inquirer, CNBC, Fox Business, and Bloomberg TV. He is also a frequent speaker at financial industry conferences, including the Ernst & Young Annual Firm Conference where he has served as a guest speaker for the last five years.
Mr. Wantrobski is a Chartered Market Technician ® (CMT) and attended Villanova University, graduating cum laude with a B.S. in Finance.
He currently resides in Moorestown, NJ where he volunteers as a firefighter with Relief Engine Co. 312.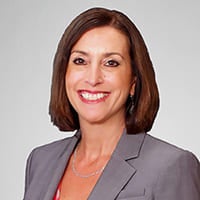 Debra Roey
Vice President, Retirement Plan Services Director
About Debra
Debra S. Roey joined Janney Montgomery Scott LLC in November 2006, as Janney Retirement Plan Services (JRPS) Manager. JRPS was founded in 1982 to provide Janney's Corporate Retirement Plan Clients with support in plan design analysis, proposal procurement and review, investment fiduciary services, technical expertise, and problem resolution.
Debra has over 30 years of experience in the Retirement Plan arena. Prior to joining Janney, she served as Regional Director with Union Central Life Retirement and Investment Services. During her tenure, she received numerous sales awards including qualification for the company's highest society membership. She also served on several corporate committees involved with Strategic Planning and Product Development.
Debra earned a B.A. in Business Administration from Rutgers University.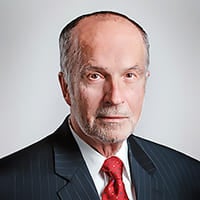 Greg Drahuschak
Market Strategist
About Greg
Greg Drahuschak joined Janney in 1991. He has over 45 years of economic experience and provides daily, weekly, and monthly market commentary, with a particular focus on the equity market, to Janney and our clients.
Prior to joining Janney, he worked as a retail broker with—and eventually transitioned into the research departments of—Butcher & Singer and Wheat First Securities. He was also an instructor at Robert Morris College and the University of Pittsburgh.
Greg has written articles for several newspapers and websites, and has been the featured financial professional on many live radio broadcasts.
He earned his B.A. in fine arts from the Indiana University of Pennsylvania, as well as certificates from the Wharton School of the University of Pennsylvania and from the New York Institute of Finance.
Contact us today to discuss how we can put a plan in place designed to help you reach your financial goals.