Our Team
No needs are more important than your own. At Altoma Wealth Advisors, we pride ourselves in making your needs and goals, our own. We don't simply work for you. We work with you to understand who you are as an individual and as an investor.
Our mission is to help you to define your financial objectives, and then use that knowledge to develop — together — a plan that is tailored to fit your unique needs and preferences, and is in your best interest. We're proud to offer comprehensive financial planning resources, providing you access to education, advice, planning, and consultation.
Thomas A. Graham, AWMA®
Executive Vice President / Wealth Management, Financial Advisor
About Thomas
Thomas "Tom" Graham joined Janney in 2012 and serves as Executive Vice President/Wealth Management in the Alexandria, VA office. He believes that Janney better positions his clients and future generations to have access to the resources they need to accomplish their goals best. Before joining Janney, Tom worked at organizations such as Morgan Stanley Smith Barney, Reusch International, Jensen International, and Metropolitan Life Insurance Company.
Tom has an accomplished career in the financial services industry. He develops a client service philosophy that focuses on educating clients. Tom is committed to providing high-end value and informed recommendations to every client relationship. He helps clients with their future endeavors – accumulate, grow, preserve, and enjoy their wealth.
Tom was named to the Forbes 2020, 2021, 2022, and 2023 Best-In-State Wealth Advisors list. The Forbes Best-in-State Wealth Advisors rankings spotlight more than 1,485 advisors from Alaska to Florida, with team assets amounting to more than $1 trillion. Developed by SHOOK Research, the award is based on an algorithm of qualitative criterion, mostly gained through telephone and in-person due diligence interviews and quantitative data. Advisors that are considered have a minimum of seven years of experience. The algorithm weighs factors like revenue trends, assets under management, compliance records, industry experience, and those encompassing the highest standards of practices. Portfolio performance is not a criterion due to varying client objectives and a need for audited data. Neither Forbes nor SHOOK receive a fee in exchange for rankings.
Tom has a Master of Arts degree from Seton Hall University and a Bachelor of Science in Business Administration from the University of Delaware. He holds his Series 7, 63, and 65 licenses. In addition, he holds the Accredited Wealth Management Advisor℠ designation. Individuals with the AWMA® title have completed a course of study encompassing wealth strategies, equity-based compensation plans, tax reduction alternatives, and asset protection alternatives. Additionally, individuals must pass an examination that tests their ability to synthesize complex concepts and apply theoretical concepts to real-life situations. All designees have agreed to adhere to the Standards of Professional Conduct policy and renew the designation by completing continuing education every two years.
Active in many organizations, Tom is a member of the National Association of Stock Plan Professionals and the St. Louis University High School Alumni Association. He supports the Marfan Foundation, Leukemia & Lymphoma Society, St. Jude Children's Research Hospital, Special Olympics, and St. Raymond of Penafort Catholic Church. Tom also coached for the South County Youth Athletic Conference and South County High School.
Contact

Phone:
571.366.3015

Email:
tgraham@janney.com
Daniel C. Ronis, CFP®, CRPS®, CLTC®
Financial Advisor
About Daniel
Daniel is a financial advisor who joined Janney in 2021. Prior to joining the firm, he began his career in 2014 with Merrill Lynch, completing their 3-year practice management development program. Daniel holds multiple financial designations, including the CFP® certification awarded by the Certified Financial Planner Board of Standards, Inc., the Chartered Retirement Plan Specialist™, CRPS™ designation, and has obtained the Certification in Long-Term Care.
Daniel is a transparent and knowledgeable resource for clients. His philosophy is always to listen first, then understand how to serve clients best using a collaborative approach. Coupling real-world application with his professional designations, Daniel has developed expertise in financial planning for individuals and families, retirement plan design and implementation for business owners, and long-term care planning to address growing concerns over rising healthcare costs.
Daniel graduated from the University of Maryland Smith School of Business with a double major in Finance and Information Systems. He holds his Series 7 and 66 securities licenses. Daniel enjoys golfing, traveling, and visiting new restaurants in D.C. in his spare time.
Contact

Phone:
571.366.3022

Email:
dronis@janney.com
Kevin T. Hoonan
Registered Private Client Associate
About Kevin
Kevin earned his Bachelor of Science degree in Political Science with distinction from Virginia Commonwealth University in Richmond, VA. He joined Janney in 2018 after working in politics as a campaign manager, consultant, and legislative aide. Kevin holds the Series 7, 63, and 65 securities licenses and Life, Health, and Variable Annuity Insurance licenses. He oversees our team's financial planning and marketing efforts.
Kevin and his wife, Nadia, recently welcomed their first child, Penny Jane. He enjoys traveling with his family and coaching youth lacrosse in his free time.
Contact

Phone:
571.366.3016

Email:
khoonan@janney.com
Nicholas S. Drury
Private Client Associate
About Nicholas
Nick Drury joined Janney in 2021 following his graduation from Virginia Tech, where he earned his B.S. in Finance in their financial planning program. He is responsible for day-to-day operations and administration of client accounts.
Outside of the office, Nick enjoys passing the time on the golf course, rooting for the Hokies, and taking advantage of D.C.'s local beer and wine scene.
Contact

Phone:
571.366.3023

Email:
ndrury@janney.com
Supported By
We collaborate with other Janney specialists, as needed, who have in-depth experience in specific disciplines. Together, we can assess your unique situation, analyze difference strategies, and develop a plan fit for your unique needs and goals.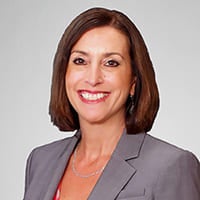 Debra Roey
Vice President, Retirement Plan Services Director
About Debra
Debra S. Roey joined Janney Montgomery Scott LLC in November 2006, as Janney Retirement Plan Services (JRPS) Manager. JRPS was founded in 1982 to provide Janney's Corporate Retirement Plan Clients with support in plan design analysis, proposal procurement and review, investment fiduciary services, technical expertise, and problem resolution.
Debra has over 30 years of experience in the Retirement Plan arena. Prior to joining Janney, she served as Regional Director with Union Central Life Retirement and Investment Services. During her tenure, she received numerous sales awards including qualification for the company's highest society membership. She also served on several corporate committees involved with Strategic Planning and Product Development.
Debra earned a B.A. in Business Administration from Rutgers University.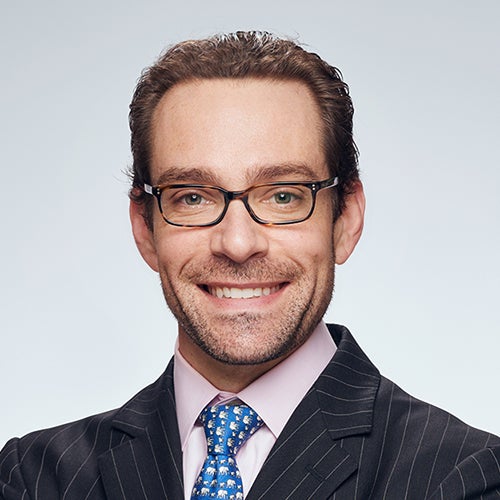 Guy LeBas
Chief Fixed Income Strategist, Janney Montgomery Scott LLC Director, Custom Fixed Income Solutions, Janney Capital Management
About Guy
Guy LeBas is Janney's Chief Fixed Income Strategist, as well as Head of Fixed Income for Janney Capital Management. As Strategist, he is responsible for providing direction to the Firm's clients on the macroeconomic, interest rate, and bond market investing climate.
Guy authors bond market periodicals, which provide relative value recommendations across the fixed income spectrum. With Janney Capital Management, Guy is responsible for overseeing the Firm's discretionarily managed bond portfolios, which take a client-tailored approach to generating consistent income across interest rate environments.
Guy joined Janney in 2006. Prior to joining Janney, Guy served as Interest Rate Risk Manager for U.S. Trust's bank asset and liability portfolios, a role in which he oversaw risk and return on $20 billion of bank assets and derivatives.
Guy is also a frequent guest on CNBC, Bloomberg TV and Fox Business News, as well as a regular speaker at financial industry conferences. He received his education from Swarthmore College, holds an M.S. in Applied Economics from Johns Hopkins University, and is a CFA Charterholder.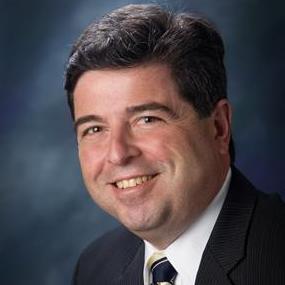 Jack Cintorino
Vice President, Senior Financial Planner
About Jack
Jack Cintorino, based out of the Alexandria, VA branch, provides assistance and support in many aspects of financial planning to Janney's Financial Advisors and their clients. Prior to joining Janney, Jack was employed at AXA since October 2012 as Director / Lead Manager and Senior Case Design Consultant focusing on Estate and Charitable Planning. He holds a BA degree from State University of New York at Stony Brook, and Juris Doctor (JD) degree from Touro College School of Law.
Jack has been a featured guest on a cable television investment program, has had several articles published within the industry, and has been a guest speaker at numerous industry and public seminars.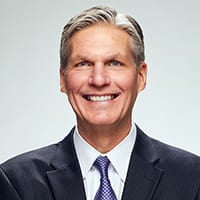 Mark D. Luschini
Chief Investment Strategist, Janney Montgomery Scott LLC President and Chief Investment Officer, Janney Capital Management
About Mark
Mark Luschini is the Chief Investment Strategist for Janney Montgomery Scott LLC, leading the Investment Strategy Group. In that capacity Mark is responsible for establishing the Firm's broad outlook relating to conditions in the capital markets and the economy and to develop investment strategies that align with the best interest, goals, and objectives of individual and institutional clients. He also establishes the Firm's asset allocation models used for portfolio construction and financial planning.
As Chief Investment Strategist, Mark serves as the Janney's investment spokesperson, offering national market commentary and developing asset allocation models and investment strategies. He chairs the investment committee and actively interfaces with both current and prospective clients.
Additionally, Mark directs Janney Capital Management, the Firm's discretionary investment management division. Under his leadership, Janney Capital Management has delivered competitive investment results across multiple strategies. The total assets under management has grown to more than $4 billion, with nearly $3 billion in traditional equity and fixed income assets, and over $1 billion in various strategic and tactical asset allocation strategies utilizing exchange-traded solutions and mutual funds. Mark served on the Board of Managers for Janney, and currently serves as a Trustee for the Firm's Pension & Profit Sharing Plan. He is a member of the Janney Wealth Management Department's Mutual Fund and Alternative Investment Committees.
In Janney Capital Management, Mark chairs the Investment Committee which sets asset class and sector policy and directly participates in managing the equity, fixed income, and asset allocation strategies under its advisory. Mark has spent more than 30 years in the investment industry. He utilizes that experience to speak on topics related to macroeconomics and investment management at seminars and conferences.
His comments and written articles have been circulated in numerous publications ranging from the Wall Street Journal and Barron's to the New York Times, USA Today, Financial Times, and Money magazine. He has appeared in various media outlets including CNBC, Bloomberg Television, Fox Business News, and CNN.
He has a BA and MBA from Gannon University and holds the Chartered Market Technician (CMT) designation from the Market Technicians Association
Contact us today to discuss how we can put a plan in place designed to help you reach your financial goals.