My Team
No needs are more important than your own. We pride ourselves in making your needs and goals, our own. We don't simply work for you. We work with you to understand who you are as an individual and as an investor.
Our mission is to help you to define your financial objectives, and then use that knowledge to develop — together — a plan that is tailored to fit your unique needs and preferences, and is in your best interest. We're proud to offer comprehensive financial planning resources, providing you access to education, advice, planning, and consultation.
Vincent D. Crudo
Senior Vice President/Investments, Financial Advisor
About Vincent
Vincent D. Crudo is a 34 year veteran of the financial services industry. Prior to joining Janney, Vincent served at RBC Wealth Management for 12 years and at Citigroup/Smith Barney for 19 years. He was part of Smith Barney's Institutional Fixed Income Group and held the prestigious designation of Director's Council member. While at RBC Wealth Management, Vincent was awarded membership in the President's Council and had the designation of Portfolio Focus Portfolio Manager.
Vincent manages assets for high net worth individuals and families and works with financial institutions whose assets have ranges from $100 million to $15 billion. He has extensive training in the following areas:
- Wealth Management
- ERISA and 401k Plans
- Charitable Foundations
- Private Wealth Management
- Institutional Equity and Fixed Income Investments and Trading
- Corporate Cash Management
Vincent is a past board member, President and Treasurer of Big Brothers/Big Sisters of Southwestern Connecticut, where he was also an active Big Brother for eleven years. He was also a past recipient of United Ways "Community Builder" award and is a member of the Knights of Columbus. Vincent serves as a member and Director of the Amity Club, a philanthropic based organization. He is an active volunteer with the Benedictines of Jesus of Branford, CT. Vincent was also featured in an article for FA Magazine.
Vincent resides in Madison, Connecticut with his wife, Kristen and their three children, Vincent Jr., Mia, and Dante. He was an active volunteer for both the Madison's Little League and youth soccer program.
Contact

Phone:
860.661.0803

Email:
vcrudo@janney.com
Supported By
We collaborate with other Janney specialists, as needed, who have in-depth experience in specific disciplines. Together, we can assess your unique situation, analyze difference strategies, and develop a plan fit for your unique needs and goals.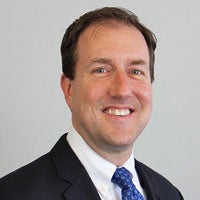 Dan Wantrobski, CMT®
Managing Director, Director of Research
About Dan
Dan Wantrobski is Director of Research at Janney Montgomery Scott and has over 20 years of industry experience as a technical analyst and strategist.
Mr. Wantrobski spent the first 10 years of his career at Paine Webber and UBS, where he developed his knowledge as a technician and macro strategist following the equity, fixed income, commodity, and currency markets. He has also spent time at Fox Pitt Kelton, Bedford Quantitative, and New Albion Partners. From 2008 to 2016, Mr. Wantrobski served as Janney's technical strategist.
Mr. Wantrobski regularly comments in the media on key issues arising in the industry, with appearances in outlets such as The Wall Street Journal, Reuters, The Philadelphia Inquirer, CNBC, Fox Business, and Bloomberg TV. He is also a frequent speaker at financial industry conferences, including the Ernst & Young Annual Firm Conference where he has served as a guest speaker for the last five years.
Mr. Wantrobski is a Chartered Market Technician ® (CMT) and attended Villanova University, graduating cum laude with a B.S. in Finance.
He currently resides in Moorestown, NJ where he volunteers as a firefighter with Relief Engine Co. 312.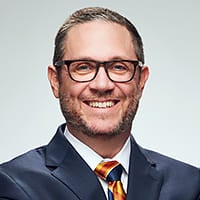 Martin Schamis, CFP®, MBA
Vice President, Head of Wealth Planning
About Martin
Martin Schamis is responsible for the strategic direction of the Wealth Planning Team, supporting more than 850 Financial Advisors who advise Janney's private retail client base.
Martin joined Janney from the Vanguard Group where he spent the majority of his 11-year tenure as Senior Manager of Financial Planning and Advice Services. Prior to Vanguard, Martin worked as a Financial Advisor for Morgan Stanley. Martin graduated with a Bachelor's degree in Physics and Art from the University of Delaware and received an MBA in Finance from St. Joseph's University.
Contact us today to discuss how we can put a plan in place designed to help you reach your financial goals.