My Team
No needs are more important than your own. We pride ourselves in making your needs and goals, our own. We don't simply work for you. We work with you to understand who you are as an individual and as an investor.
Our mission is to help you to define your financial objectives, and then use that knowledge to develop — together — a plan that is tailored to fit your unique needs and preferences, and is in your best interest. We're proud to offer comprehensive financial planning resources, providing you access to education, advice, planning, and consultation.
Chris Walker
Senior Vice President/ Wealth Management, Branch Office Manager
About Chris
Chris Walker began his career in the financial services industry in 1991. He spent 4 years at Nashville based J.C. Bradford and 17 combined years at UBS and Wells Fargo before joining Janney in 2017.
Growing up throughout the southeastern United States, he claims Chattanooga, TN as his hometown, where he attended the Baylor School. He graduated from the University of Tennessee, where he met his wife, Louise. He and Louise are proud parents of twins and spend their weekends cheering for them on tennis, basketball, and volleyball courts, soccer fields, and swimming pools. He is soon to be an" empty nester" in the fall of 2023 when the kids go off to college.
Chris gives back to the community by contributing to the Boys & Girls Club of Middle Tennessee, 2nd Harvest Food Bank, and Nashville Children's Alliance. He is a lifetime member of Trout Unlimited and the Coastal Conservation Association. Outside of the office, he enjoys mountain biking, fly fishing and camping with his family.
Contact

Phone:
615.538.9925

Email:
cwalker@janney.com
Kim Richardson
Vice President / Wealth Management, Assistant Branch Manager, Financial Advisor, Accredited Wealth Management Advisor
About Kim
Kim Richardson started his career at Paine Webber in 1998, where he worked until joining Morgan Stanley in 2000. Kim developed his experience and business there for 4 years before joining Wells Fargo in 2004. After working for another publicly traded company, he recognized that a privately-owned firm would provide the client-first culture he desired, resulting in him joining Janney Montgomery Scott LLC in 2017.
At Janney, he works with individuals and families to customize portfolios that meet their needs and goals in an ever-changing market. He is also licensed to sell Long Term Care Insurance and helps to structure retirement plans.
Kim plays an active part in his community, supporting High Hopes Development Center, Blue Haven Youth Camp in New Mexico, Siloam Health, Hope Clinic, Grace Chapel and Ducks Unlimited. He enjoys the great outdoors and spends many hours hiking, hunting, and fishing. He enjoys playing Pickleball and loves spending time with his wife, Bonnie, and twin daughters Amy and Emily.
Contact

Phone:
615.538.9928

Email:
krichardson@janney.com
Sheala Smith
Branch Operations Manager
About Sheala
After graduating from Cheatham County High School in 1987 and Western Kentucky University in 1991, Sheala began her career as a client associate at J. C. Bradford & Co. in Nashville, Tennessee. In 1994, she moved to PaineWebber, Inc (now UBS), where she continued to support advisors and their clients. In 1999, she sat for, and passed, the Series 9/10, which began her career in management and compliance. In addition to J. C. Bradford & Co. and PaineWebber, Inc./UBS, she also worked for Smith Barney (now Morgan Stanley) and Wells Fargo before joining Janney in August 2017. She is currently the Branch Operations Manager, but also assists several advisors with their clients' needs. She also serves on the Operations Manager Council for Janney, which is group compiled of approximately 20 managers working together to improve the operations and compliance processes.
Sheala lives in Franklin with her husband, Jamie, also a Financial Advisor at Janney. She has a son, Andy, currently at University of Tennessee-Knoxville (UTK) and a daughter, Emma, who will be graduating from Christ Presbyterian Academy and joining her brother at UTK in the fall. She also has four fabulous stepchildren, Jake, Sheridan, Brady and Skyler. She enjoys simply spending time with, and entertaining, friends and family. She and Jamie love to cook and enjoy traveling.
Contact

Phone:
615.538.9929

Email:
shsmith@janney.com
Sherrie Yang
Private Client Associate
About Sherrie
Before coming to Janney, Sherrie worked as a sales assistant at Caledonian Financial. She was the primary point of contact when it comes to scheduling reviews and appointments, answering service-related issues such as providing balances and statements, sending/receiving funds, updating client information, and set up new accounts.
She recently obtained her Series 7 (General Securities) License and working towards obtaining the Series 66 (Uniform State Securities) License. She is passionate about the financial services industry. Sherrie was born and raised in Anchorage, Alaska. She graduated from East Anchorage High School and left her hometown to see the country. After spending some time in New York and Florida, she planted her roots in Columbia, TN. Since moving here in 2018, she has married and graduated from Middle Tennessee State University where she majored in Business Administration and minored in Finance. During her time at MTSU, she founded the MTSU Investment Club and was President of the Blue Raiders Finance Network. In her spare time, she enjoys spending time with family, watching movies, volunteering, hiking, cooking, and travelling.
Contact

Phone:
615.814.5057

Email:
syang@janney.com
Supported By
We collaborate with other Janney specialists, as needed, who have in-depth experience in specific disciplines. Together, we can assess your unique situation, analyze difference strategies, and develop a plan fit for your unique needs and goals.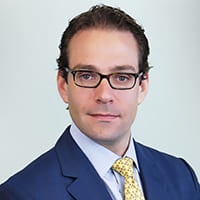 Guy LeBas
Chief Fixed Income Strategist, Janney Montgomery Scott LLC Director, Custom Fixed Income Solutions, Janney Capital Management
About Guy
Guy LeBas is Janney's Chief Fixed Income Strategist, as well as Head of Fixed Income for Janney Capital Management. As Strategist, he is responsible for providing direction to the Firm's clients on the macroeconomic, interest rate, and bond market investing climate.
Guy authors bond market periodicals, which provide relative value recommendations across the fixed income spectrum. With Janney Capital Management, Guy is responsible for overseeing the Firm's discretionarily managed bond portfolios, which take a client-tailored approach to generating consistent income across interest rate environments.
Guy joined Janney in 2006. Prior to joining Janney, Guy served as Interest Rate Risk Manager for U.S. Trust's bank asset and liability portfolios, a role in which he oversaw risk and return on $20 billion of bank assets and derivatives.
Guy is also a frequent guest on CNBC, Bloomberg TV and Fox Business News, as well as a regular speaker at financial industry conferences. He received his education from Swarthmore College, holds an M.S. in Applied Economics from Johns Hopkins University, and is a CFA Charterholder.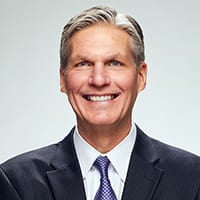 Mark D. Luschini
Chief Investment Strategist, Janney Montgomery Scott LLC President and Chief Investment Officer, Janney Capital Management
About Mark
Mark Luschini is the Chief Investment Strategist for Janney Montgomery Scott LLC, leading the Investment Strategy Group. In that capacity Mark is responsible for establishing the Firm's broad outlook relating to conditions in the capital markets and the economy and to develop investment strategies that align with the best interest, goals, and objectives of individual and institutional clients. He also establishes the Firm's asset allocation models used for portfolio construction and financial planning.
As Chief Investment Strategist, Mark serves as the Janney's investment spokesperson, offering national market commentary and developing asset allocation models and investment strategies. He chairs the investment committee and actively interfaces with both current and prospective clients.
Additionally, Mark directs Janney Capital Management, the Firm's discretionary investment management division. Under his leadership, Janney Capital Management has delivered competitive investment results across multiple strategies. The total assets under management has grown to more than $4 billion, with nearly $3 billion in traditional equity and fixed income assets, and over $1 billion in various strategic and tactical asset allocation strategies utilizing exchange-traded solutions and mutual funds. Mark served on the Board of Managers for Janney, and currently serves as a Trustee for the Firm's Pension & Profit Sharing Plan. He is a member of the Janney Wealth Management Department's Mutual Fund and Alternative Investment Committees.
In Janney Capital Management, Mark chairs the Investment Committee which sets asset class and sector policy and directly participates in managing the equity, fixed income, and asset allocation strategies under its advisory. Mark has spent more than 30 years in the investment industry. He utilizes that experience to speak on topics related to macroeconomics and investment management at seminars and conferences.
His comments and written articles have been circulated in numerous publications ranging from the Wall Street Journal and Barron's to the New York Times, USA Today, Financial Times, and Money magazine. He has appeared in various media outlets including CNBC, Bloomberg Television, Fox Business News, and CNN.
He has a BA and MBA from Gannon University and holds the Chartered Market Technician (CMT) designation from the Market Technicians Association
Contact us today to discuss how we can put a plan in place designed to help you reach your financial goals.