My Team
While many advisors try to fit the client to their style and platform of investing, it's my goal to be able to truly customize and adapt to my clients' specific needs.
My mission is to help you define your financial objectives, and then use that knowledge to develop — together — a plan that is tailored to fit your unique needs and preferences, and is in your best interest. I'm proud to offer comprehensive financial planning resources, providing you access to education, advice, planning, and consultation.
Christopher M. Walters
Executive Vice President / Wealth Management, Financial Advisor
About Christopher
Chris joined Janney with over 16 years of industry experience. He began his career at Merrill Lynch in 2005 and moved on to serve at BB&T Scott and Stringfellow, where he spent the previous 12 years.
Chris earned his Bachelor's degree from Roanoke College and proceeded to earn his Doctor of Law (J.D.) from the University of Richmond School of Law. He holds the Series 7, 66, 9, and Life and Health Insurance licenses, and is also licensed through the Virginia State Bar.
Outside of the office, Chris is highly active in his community. He currently serves on the Board of Governors for the Sigma Chi Foundation, sits on the President's Advisory Board for Roanoke College, and sits on Roanoke College's Planned Giving Advisory Board. He also is a member of the Estate Planning Council for Roanoke City and is Lead Consultant and Board Member of The Huntsman Leadership Summit. Chris served as Past Chairman for Roanoke City Parks and Recreation Board and has also been involved with MS Dinner of Champions for SW Virginia, the Arts Council of the Blue Ridge, and Ferrum College's Estate Planning Council.
Contact

Phone:
540.523.1481

Email:
cwalters@janney.com
Kathy Hall
Senior Registered Private Client Associate
About Kathy
Kathy supports Chris Walters and his practice with her nearly 36 years of industry experience. As a Senior Registered Private Client Associate, clients' needs are her first priority. She is willing to do everything possible to exceed their expectations and ensure they are getting the highest quality of service. She holds the Series 7, 66, and Virginia Insurance licenses.
Outside of the office, Kathy enjoys taking Zumba classes, going shopping, and spending time with family and friends going on trips and sightseeing. Kathy is married with an adult son, and a tuxedo cat named Willow.
Contact

Phone:
540.523.1482

Email:
khall@janney.com
Supported By
We collaborate with other Janney specialists, as needed, who have in-depth experience in specific disciplines. Together, we can assess your unique situation, analyze difference strategies, and develop a plan fit for your unique needs and goals.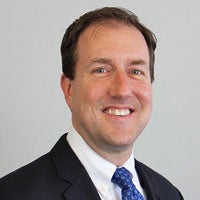 Dan Wantrobski, CMT®
Managing Director, Director of Research
About Dan
Dan Wantrobski is Director of Research at Janney Montgomery Scott and has over 20 years of industry experience as a technical analyst and strategist.
Mr. Wantrobski spent the first 10 years of his career at Paine Webber and UBS, where he developed his knowledge as a technician and macro strategist following the equity, fixed income, commodity, and currency markets. He has also spent time at Fox Pitt Kelton, Bedford Quantitative, and New Albion Partners. From 2008 to 2016, Mr. Wantrobski served as Janney's technical strategist.
Mr. Wantrobski regularly comments in the media on key issues arising in the industry, with appearances in outlets such as The Wall Street Journal, Reuters, The Philadelphia Inquirer, CNBC, Fox Business, and Bloomberg TV. He is also a frequent speaker at financial industry conferences, including the Ernst & Young Annual Firm Conference where he has served as a guest speaker for the last five years.
Mr. Wantrobski is a Chartered Market Technician ® (CMT) and attended Villanova University, graduating cum laude with a B.S. in Finance.
He currently resides in Moorestown, NJ where he volunteers as a firefighter with Relief Engine Co. 312.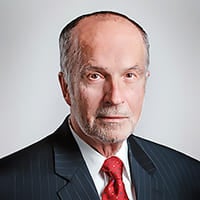 Greg Drahuschak
Market Strategist
About Greg
Greg Drahuschak joined Janney in 1991. He has over 45 years of economic experience and provides daily, weekly, and monthly market commentary, with a particular focus on the equity market, to Janney and our clients.
Prior to joining Janney, he worked as a retail broker with—and eventually transitioned into the research departments of—Butcher & Singer and Wheat First Securities. He was also an instructor at Robert Morris College and the University of Pittsburgh.
Greg has written articles for several newspapers and websites, and has been the featured financial professional on many live radio broadcasts.
He earned his B.A. in fine arts from the Indiana University of Pennsylvania, as well as certificates from the Wharton School of the University of Pennsylvania and from the New York Institute of Finance.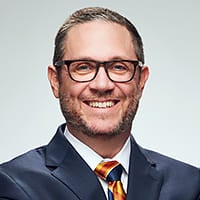 Martin Schamis, CFP®, MBA
Vice President, Head of Wealth Planning
About Martin
Martin Schamis is responsible for the strategic direction of the Wealth Planning Team, supporting more than 850 Financial Advisors who advise Janney's private retail client base.
Martin joined Janney from the Vanguard Group where he spent the majority of his 11-year tenure as Senior Manager of Financial Planning and Advice Services. Prior to Vanguard, Martin worked as a Financial Advisor for Morgan Stanley. Martin graduated with a Bachelor's degree in Physics and Art from the University of Delaware and received an MBA in Finance from St. Joseph's University.
Contact us today to discuss how we can put a plan in place designed to help you reach your financial goals.