Our Team
Our Team of 7 Financial Professionals includes:
• 100+ years of Investment Experience • 2 CERTIFIED FINANCIAL PLANNER™ professionals • 1 Accredited Asset Management Specialist® • 1 Accredited Wealth Management Advisor™ • 2 Private Client Associates.
No needs are more important than your own. We pride ourselves in making your needs and goals, our own. We don't simply work for you. We work with you to understand who you are as an individual and as an investor.
Our mission is to help you to define your financial objectives, and then use that knowledge to develop — together — a plan that is tailored to fit your unique needs and preferences, and is in your best interest. We're proud to offer comprehensive financial planning resources, providing you access to education, advice, planning, and consultation.
Geoffrey M. Beringer
Executive Vice President / Investments, Financial Advisor
About Geoffrey
A third-generation Financial Advisor, Geoff brings a wealth of history and perspective as he guides his clients through some of the most important decisions of their lives. No two clients are the same, and his ability to focus on their individual needs and goals is a direct result of his commitment to listening and paying attention to details, starting with their very first meeting together.
After earning his B.A. in economics from Colby College, Geoff began his career as a financial advisor at Advest, which was absorbed by Merrill Lynch in 2006. Preferring the values and accessibility of a smaller firm, he and Jim Weinstock joined Janney Montgomery Scott in 2007.
Some of Geoff's five children are still in school while others are settling into careers. His son, Grayson, looks forward to joining our practice in the coming months. They have grown up enjoying sailing and skiing as a family. Geoff is also an avid runner, biker and swimmer and completed his first triathlon in September 2021.
James L. Weinstock, AAMS®
Senior Vice President / Investments, Financial Advisor
About James
Many of Jim's client relationships date back to when he joined his father in the business in 1980 at Herzfeld & Stern in NYC. These long-term relationships are testimony to his commitment to his clients' best interests and seeking out the very best products and services for them.
In addition to his B.A. in economics and politics from Bennington College, Jim earned the Accredited Asset Management Specialist (AAMS®) designation from the College for Financial Planning and retirement income planning certification from the Wharton School.
Over the years, Jim has gained valuable experience in portfolio management and planning, as well as advanced insight into option and mutual fund strategies, at some of the best firms in the history of financial services, including PaineWebber, Alex. Brown, and Merrill Lynch.
Born in White Plains NY, Jim has lived in Bennington VT, San Francisco CA, and Darien CT, where he and his wife raised three children, who are now working in the fields of music, solar and finance. An avid tennis player, Jim supports tennis and arts programs in Fairfield County, where his wife is a local artist.
Michael Ballestrini, CFP®
Associate Vice President / Wealth Management, Financial Advisor
About Michael
Michael is a financial advisor who also manages our team's financial planning process and helps with investment recommendations and portfolio construction. Clients rely on his long-term perspective for guidance and advice, and he is a valuable resource for advisors and clients regarding modern financial planning techniques, retirement, and tax planning.
Prior to joining us in 2015, Michael served the investment and retirement needs of clients for Bank of America/Merrill Lynch from their office in Jacksonville, FL. Born and raised in Waterford, CT, he graduated from Seton Hall University with a degree in finance, later earning his CERTIFIED FINANCIAL PLANNER™ certification.
Mike has a passion for sports especially his New York teams. A favorite tradition is visiting a new baseball stadium every year with his father and brother, something they have been doing for close to 20 years. He also plays golf and tennis, and enjoys spending summer days up in Saratoga, NY with his fiancée Lindsay.
Michael Lopes, CFP®, ChFC®
Senior Wealth Planning Associate
About Michael
Mike assists in all areas of the financial planning process for our clients and is committed to providing the highest level of service to them.
After spending nearly 8 years with an independent registered investment advisory firm, he joined the Beringer-Weinstock group in May of 2019 as a Private Client Associate.
Mike is a graduate of Iona College where he earned his MBA. In addition to his CERTIFIED FINANCIAL PLANNER™ certification, he earned the Chartered Financial Consultant (ChFC®) designation from The American College of Financial Services.
Born and raised in Westchester County, New York to Portuguese parents, his first language was Portuguese, and he enjoys visiting relatives in Portugal every few years.
A car enthusiast who is particularly interested in BMWs, Mike loves to get together with other enthusiasts on the weekends. He enjoys scenic drives, car shows, automotive photography and tracking his BMW M3 on a raceway. He keeps active by running outdoors no matter what the season.
Grayson Beringer, AWMA™
Financial Advisor Associate
About Grayson
Grayson is the newest addition to the Beringer Weinstock Group, and like his father before him, he aims to become a fourth-generation Financial Advisor.
After earning his degree in Business with a Finance concentration from the College of Charleston, Grayson joined Janney Montgomery Scott in August of 2022. Since then, he has obtained his Series 7 and Series 66 licenses and earned the Accredited Wealth Management Advisor designation. Grayson is currently participating in Janney's Financial Advisor Development Program, where he is honing his skills and striving to deliver the same level of exceptional service as his colleagues.
In his free time, Grayson enjoys sailing and skiing with his family, just like he did growing up. He also has a passion for fitness. Grayson is excited to continue building his career in wealth management and looks forward to working closely with clients to help them achieve their financial goals.
Anthony Perillo
Senior Registered Private Client Associate
About Anthony
Although Anthony's main responsibility is portfolio trading, our clients appreciate that not only does he assist them in placing orders, but he is also very knowledgeable in trading strategies, options strategies, why a client wants to execute a trade and how they make money or hedge risk by doing so.
Anthony is also our team's go-to person for technology-related questions, and most of our clients and their tax advisors know to call him first should they need help accessing a report, researching tax information, or uploading a document to our website.
After earning a B.S. degree from Sacred Heart University, with double majors in finance and business administration, Anthony worked in client service and operations at Scottrade Inc. for 7 years before joining the Beringer-Weinstock Group in 2013.
When he isn't chasing after his young daughter and son, Anthony wants to get back to woodworking, a hobby he recently picked up. He has produced many useful items that have become keepsakes. The summer of 2021 provided his family the opportunity to establish what they hope will become a new tradition – their first beach trip to Ocean City, New Jersey.
Yakima (Kim) Welfare
Private Client Associate
About Yakima
Often the very first point of contact for our clients, Kim builds and maintains strong relationships with them. They appreciate that she is friendly, knowledgeable, and responds promptly and courteously to whatever questions and or concerns they may have. Whether it's a simple address change or helping to settle a complex estate, our clients trust her attention to detail and commitment to following up with them until the task is complete.
Having begun her career at Janney Montgomery Scott in 2000 as a wire operator and cashier, Kim explored other opportunities in banking and operations before returning to Janney in 2006. She joined the Beringer Weinstock Group in 2007 as a Private Client Associate.
An avid reader of drama and mysteries, Kim also enjoys special time with her mom and her adult son. Over the last several years, she has discovered a love for traveling both within and outside the U.S. and hopes to find more interesting places to visit in the future.
Supported By
We collaborate with other Janney specialists, as needed, who have in-depth experience in specific disciplines. Together, we can assess your unique situation, analyze difference strategies, and develop a plan fit for your unique needs and goals.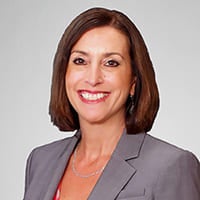 Debra Roey
Vice President, Retirement Plan Services Director
About Debra
Debra S. Roey joined Janney Montgomery Scott LLC in November 2006, as Janney Retirement Plan Services (JRPS) Manager. JRPS was founded in 1982 to provide Janney's Corporate Retirement Plan Clients with support in plan design analysis, proposal procurement and review, investment fiduciary services, technical expertise, and problem resolution.
Debra has over 30 years of experience in the Retirement Plan arena. Prior to joining Janney, she served as Regional Director with Union Central Life Retirement and Investment Services. During her tenure, she received numerous sales awards including qualification for the company's highest society membership. She also served on several corporate committees involved with Strategic Planning and Product Development.
Debra earned a B.A. in Business Administration from Rutgers University.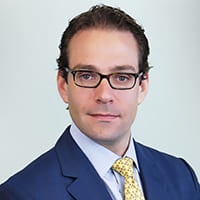 Guy LeBas
Chief Fixed Income Strategist, Janney Montgomery Scott LLC Director, Custom Fixed Income Solutions, Janney Capital Management
About Guy
Guy LeBas is Janney's Chief Fixed Income Strategist, as well as Head of Fixed Income for Janney Capital Management. As Strategist, he is responsible for providing direction to the Firm's clients on the macroeconomic, interest rate, and bond market investing climate.
Guy authors bond market periodicals, which provide relative value recommendations across the fixed income spectrum. With Janney Capital Management, Guy is responsible for overseeing the Firm's discretionarily managed bond portfolios, which take a client-tailored approach to generating consistent income across interest rate environments.
Guy joined Janney in 2006. Prior to joining Janney, Guy served as Interest Rate Risk Manager for U.S. Trust's bank asset and liability portfolios, a role in which he oversaw risk and return on $20 billion of bank assets and derivatives.
Guy is also a frequent guest on CNBC, Bloomberg TV and Fox Business News, as well as a regular speaker at financial industry conferences. He received his education from Swarthmore College, holds an M.S. in Applied Economics from Johns Hopkins University, and is a CFA Charterholder.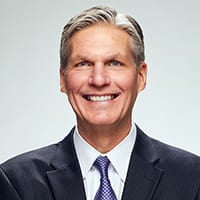 Mark D. Luschini
Chief Investment Strategist, Janney Montgomery Scott LLC President and Chief Investment Officer, Janney Capital Management
About Mark
Mark Luschini is the Chief Investment Strategist for Janney Montgomery Scott LLC, leading the Investment Strategy Group. In that capacity Mark is responsible for establishing the Firm's broad outlook relating to conditions in the capital markets and the economy and to develop investment strategies that align with the best interest, goals, and objectives of individual and institutional clients. He also establishes the Firm's asset allocation models used for portfolio construction and financial planning.
As Chief Investment Strategist, Mark serves as the Janney's investment spokesperson, offering national market commentary and developing asset allocation models and investment strategies. He chairs the investment committee and actively interfaces with both current and prospective clients.
Additionally, Mark directs Janney Capital Management, the Firm's discretionary investment management division. Under his leadership, Janney Capital Management has delivered competitive investment results across multiple strategies. The total assets under management has grown to more than $4 billion, with nearly $3 billion in traditional equity and fixed income assets, and over $1 billion in various strategic and tactical asset allocation strategies utilizing exchange-traded solutions and mutual funds. Mark served on the Board of Managers for Janney, and currently serves as a Trustee for the Firm's Pension & Profit Sharing Plan. He is a member of the Janney Wealth Management Department's Mutual Fund and Alternative Investment Committees.
In Janney Capital Management, Mark chairs the Investment Committee which sets asset class and sector policy and directly participates in managing the equity, fixed income, and asset allocation strategies under its advisory. Mark has spent more than 30 years in the investment industry. He utilizes that experience to speak on topics related to macroeconomics and investment management at seminars and conferences.
His comments and written articles have been circulated in numerous publications ranging from the Wall Street Journal and Barron's to the New York Times, USA Today, Financial Times, and Money magazine. He has appeared in various media outlets including CNBC, Bloomberg Television, Fox Business News, and CNN.
He has a BA and MBA from Gannon University and holds the Chartered Market Technician (CMT) designation from the Market Technicians Association
Contact us today to discuss how we can put a plan in place designed to help you reach your financial goals.