Our Team
Janney's leadership team and executive committee are composed of respected professionals with extensive industry knowledge, veteran insight, and a shared strategic vision for the future. With many able to draw upon their own backgrounds as advisors, this team and committee understand the demands and rewards of your profession, and they are here to help you succeed.
Primary support comes from your Branch, Complex, and Regional Managers. With years of industry experience, they serve as both mentors and managers, allowing you the freedom to run your own practice while working with you to help it grow.
David Varela
Senior Vice President/Investments, Complex Manager
About David
As Boston Complex Manager, David supports financial advisers and their teams in providing excellent service to their clients. David is a veteran of the industry, having more than 25 years of experience. In addition to his role as Complex Manager, David also provides money management and financial services for select private clients.
David has served as Manager and financial adviser in Boston area complexes of both Morgan Stanley and, more recently, Raymond James, prior to joining Janney in 2017. While at Raymond James, he successfully recruited over 40 experienced financial advisers and opened six new offices.
David is known for his motto "Success with Honor". He is also known for his skills as a long-term strategic thinker, planner, and builder. He promotes a high-energy, pro-growth work environment, while remaining committed to a compliant and respectful work culture. He has a skilled and experienced eye for talent and cultivating those he manages.
David earned his Bachelor's degree from Framingham State University while studying economics and political science, and was the recipient of awards including FSU's Outstanding Leadership and John F. Kennedy Awards, awarded for asking not what his college can do for him... David was active in student government and was elected President of the FSU Student Body.
David is a Honor Graduate from Fort Benning in Georgia. While at Fort Benning, David served as Infantry Platoon Leader to the 2nd Platoon "Warriors". Under his leadership, The Warriors earned "The Honor Platoon Award", and became the most recognized and awarded platoon of his company. An expert marksman with a M-16, David was also trained and excelled in Military Operations in Urban Terrain (M.O.U.T) at Fort Bragg, North Carolina. There, he was also the recipient of the Best Enlisted Man Award. David served in the Massachusetts Army National Guard from 1985-1991. As an Infantry Man and a former officer candidate, he received an Honorable Discharge.
David is a committed family man, and is devoted to his wife and three beautiful children. He has been a football coach to his son and a basketball coach to his daughter. His strong belief in family led David to become a founding member and former president of the Weston Dads Foundation, www.westondads.org. This foundation encourages fathers to build and maintain meaningful involvement in the lives of their children. David and his family are parishioners and active members of St. Julia Church of St. Julia Parish, located in Weston Massachusetts.
Contact

Phone:
617.371.1543

Email:
dvarela@janney.com
Support Staff
Boston Complex of Janney Montgomery Scott
About Support
Nadia Sturgill - Complex Supervisory Manager
Nadia assists clients and the complex through robust operations support and her vast knowledge and experience in the industry.
Whitney Staunton Boucher
Executive Vice President, Financial Advisor
Contact

Phone:
617-371-1551

Email:
wboucher@janney.com
Tim Moynihan
Executive Vice President, Investments
Contact

Phone:
617.371.1563

Email:
tmoynihan@janney.com
Steven N. Perlman
First Vice President, Wealth Management, Financial Advisor
Contact

Phone:
617.371.1562

Email:
sperlman@janney.com
Gary E. McGovern
Senior Vice President/Investments, Financial Advisor
Contact

Phone:
617.371.1525

Email:
gmcgovern@janney.com
Mark A. Foley
Senior Vice President/Wealth Management, Financial Advisor
Contact

Phone:
617.371.1527

Email:
markfoley@janney.com
Craig Lewis and Jeffrey Covitz
Craig Lewis and Jeffrey Covitz
Contact

Phone:
617.371.1549

Email:
craiglewis@janney.com
Michael Mackintire
Financial Advisor
Contact

Phone:
617-371-1524

Email:
mmackintire@janney.com
Supported By
We collaborate with other Janney specialists, as needed, who have in-depth experience in specific disciplines. Together, we can assess your unique situation, analyze difference strategies, and develop a plan fit for your unique needs and goals.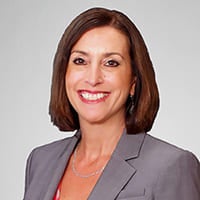 Debra Roey
Vice President, Retirement Plan Services Director
About Debra
Debra S. Roey joined Janney Montgomery Scott LLC in November 2006, as Janney Retirement Plan Services (JRPS) Manager. JRPS was founded in 1982 to provide Janney's Corporate Retirement Plan Clients with support in plan design analysis, proposal procurement and review, investment fiduciary services, technical expertise, and problem resolution.
Debra has over 30 years of experience in the Retirement Plan arena. Prior to joining Janney, she served as Regional Director with Union Central Life Retirement and Investment Services. During her tenure, she received numerous sales awards including qualification for the company's highest society membership. She also served on several corporate committees involved with Strategic Planning and Product Development.
Debra earned a B.A. in Business Administration from Rutgers University.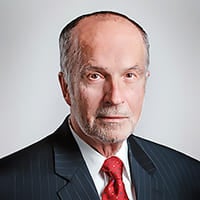 Greg Drahuschak
Market Strategist
About Greg
Greg Drahuschak joined Janney in 1991. He has over 45 years of economic experience and provides daily, weekly, and monthly market commentary, with a particular focus on the equity market, to Janney and our clients.
Prior to joining Janney, he worked as a retail broker with—and eventually transitioned into the research departments of—Butcher & Singer and Wheat First Securities. He was also an instructor at Robert Morris College and the University of Pittsburgh.
Greg has written articles for several newspapers and websites, and has been the featured financial professional on many live radio broadcasts.
He earned his B.A. in fine arts from the Indiana University of Pennsylvania, as well as certificates from the Wharton School of the University of Pennsylvania and from the New York Institute of Finance.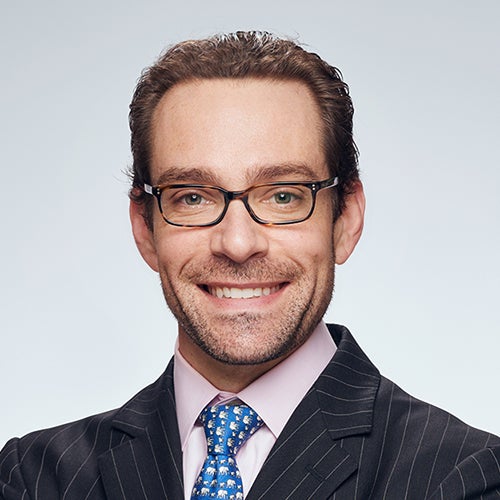 Guy LeBas
Chief Fixed Income Strategist, Janney Montgomery Scott LLC Director, Custom Fixed Income Solutions, Janney Capital Management
About Guy
Guy LeBas is Janney's Chief Fixed Income Strategist, as well as Head of Fixed Income for Janney Capital Management. As Strategist, he is responsible for providing direction to the Firm's clients on the macroeconomic, interest rate, and bond market investing climate.
Guy authors bond market periodicals, which provide relative value recommendations across the fixed income spectrum. With Janney Capital Management, Guy is responsible for overseeing the Firm's discretionarily managed bond portfolios, which take a client-tailored approach to generating consistent income across interest rate environments.
Guy joined Janney in 2006. Prior to joining Janney, Guy served as Interest Rate Risk Manager for U.S. Trust's bank asset and liability portfolios, a role in which he oversaw risk and return on $20 billion of bank assets and derivatives.
Guy is also a frequent guest on CNBC, Bloomberg TV and Fox Business News, as well as a regular speaker at financial industry conferences. He received his education from Swarthmore College, holds an M.S. in Applied Economics from Johns Hopkins University, and is a CFA Charterholder.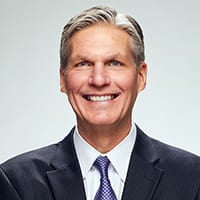 Mark D. Luschini
Chief Investment Strategist, Janney Montgomery Scott LLC President and Chief Investment Officer, Janney Capital Management
About Mark
Mark Luschini is the Chief Investment Strategist for Janney Montgomery Scott LLC, leading the Investment Strategy Group. In that capacity Mark is responsible for establishing the Firm's broad outlook relating to conditions in the capital markets and the economy and to develop investment strategies that align with the best interest, goals, and objectives of individual and institutional clients. He also establishes the Firm's asset allocation models used for portfolio construction and financial planning.
As Chief Investment Strategist, Mark serves as the Janney's investment spokesperson, offering national market commentary and developing asset allocation models and investment strategies. He chairs the investment committee and actively interfaces with both current and prospective clients.
Additionally, Mark directs Janney Capital Management, the Firm's discretionary investment management division. Under his leadership, Janney Capital Management has delivered competitive investment results across multiple strategies. The total assets under management has grown to more than $4 billion, with nearly $3 billion in traditional equity and fixed income assets, and over $1 billion in various strategic and tactical asset allocation strategies utilizing exchange-traded solutions and mutual funds. Mark served on the Board of Managers for Janney, and currently serves as a Trustee for the Firm's Pension & Profit Sharing Plan. He is a member of the Janney Wealth Management Department's Mutual Fund and Alternative Investment Committees.
In Janney Capital Management, Mark chairs the Investment Committee which sets asset class and sector policy and directly participates in managing the equity, fixed income, and asset allocation strategies under its advisory. Mark has spent more than 30 years in the investment industry. He utilizes that experience to speak on topics related to macroeconomics and investment management at seminars and conferences.
His comments and written articles have been circulated in numerous publications ranging from the Wall Street Journal and Barron's to the New York Times, USA Today, Financial Times, and Money magazine. He has appeared in various media outlets including CNBC, Bloomberg Television, Fox Business News, and CNN.
He has a BA and MBA from Gannon University and holds the Chartered Market Technician (CMT) designation from the Market Technicians Association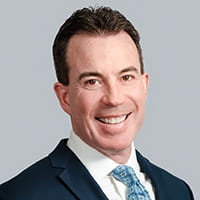 Mike Halloran, CFA
Equity Strategist
About Mike
Mike Halloran serves as an Equity Strategist in Janney's Investment Strategy Group. Bringing over 20 years of financial service experience to Janney's established team of professionals, Mike analyzes all asset classes with particular emphasis on equity research.
Prior to Janney, Mike was Vice President of Market Strategy for BPU Investment Management Group, and was responsible for the development of the firm's global outlook and implementation of numerous investment strategies. His previous experience includes performing equity research for large cap core and growth mutual funds, and working in PNC's investment banking organization supporting M&A, high yield, private placement, loan syndication, and derivative security transactions. He is also an adjunct finance professor and former aerospace research engineer.
Mike received his B.S. in Mechanical Engineering from the University of Pittsburgh, M.B.A. from Carnegie Mellon University and his M.S. in Mechanical Engineering from the University of Florida. He also holds the Chartered Financial Analyst (CFA) designation.
Contact us today to discuss how we can put a plan in place designed to help you reach your financial goals.