Our Team
The team at Brownstone Wealth Management consists of industry professionals with over 75 years of combined investment management experience. Below you will find links to the full biographies of each of our team members. Each individual brings unique experience to Brownstone Wealth Management.
Our mission is to help you to define your financial objectives, and then use that knowledge to develop — together — a plan that is tailored to fit your unique needs and preferences, and is in your best interest. We're proud to offer comprehensive financial planning resources, providing you access to education, advice, planning, and consultation.
Kirk E. Pickell, AWMA®
Executive Vice President / Wealth Management, Financial Advisor
About Kirk
Kirk began his career in the financial services industry in 1992. Providing recommendations to each individual client, Kirk currently serves as Executive Vice President/Wealth Management of the Brownstone Wealth Management group in the Providence, Rhode Island office of Janney Montgomery Scott.
Kirk's career has allowed him to gain invaluable experience as a financial advisor, private investor, and a real estate developer. In July 2002, Kirk joined Janney Montgomery Scott. He was attracted to the firm because of its client-centric mission. Because his business focused on building strong relationships with each client, Kirk found that Janney's client service philosophy would allow his practice to thrive.
Kirk's practice is built on providing personalized recommendations that are in line with his clients' goals for their wealth. Kirk offers his clients a full complement of financial solutions and services, backed by the strength and resources of Janney Montgomery Scott.
Kirk earned a Bachelor of Science degree from the University of Rhode Island College of Business. He went on to complete the Accredited Wealth Management Advisor℠ program, a Wealth Management Certification Program offered by the Wharton School of the University of Pennsylvania, and holds the Accredited Wealth Management AdvisorSM (AWMA®) designation. He also holds his Rhode Island Life & Health Insurance License, and FINRA Series 7, 63, and 65 licenses.
Away from the office, Kirk feels strongly about giving back to the community and is involved in a number of charitable organizations. As past president of the Narragansett Lions Club, Kirk was awarded the Melvin Jones Fellow Award through Lions International which is their highest distinction for humanitarian service. It is this commitment to others that drives Kirk's service philosophy for his clients.
In his free, time Kirk enjoys cycling, skiing, boating, traveling and spending time with his family and friends. He and his wife Lorraine have three children and currently live in Narragansett, Rhode Island.
Contact

Phone:
401.831.8206

Email:
kpickell@janney.com
Bryan B. Pickell, CFP®
Vice President / Investments, Financial Advisor
About Bryan
Bryan has worked in the investment industry for the past six years. He joined Janney Montgomery Scott in 2018 as Vice President / Investments of Brownstone Wealth Management group located in the Providence, Rhode Island office.
After graduating with a Bachelor of Finance from Hofstra University in New York, Bryan returned to Rhode Island to join the portfolio management team at Providence Investment Management, LP (PIM). The investment strategy of Providence Investment Management, LP focused on various fixed income markets with a concentration on agency MBS. At its peak, PIM was the custodian of $1.8 billion of investable assets, and was recognized by Barron's as the #1 hedge fund in the world in 2010.
As part of the portfolio management team, Bryan was charged with identifying relative value investment opportunities to generate strong risk-adjusted returns for investors. Through this experience, he was able to develop advanced skills in financial modeling as well as a thorough understanding of both fundamental and sophisticated capital markets. He strives to provide Brownstone's clients with appropriate recommendations based on their individual needs and circumstances.
In addition to his BS in Finance, Bryan holds the series 7 and 66 licenses, life and health insurance licenses, and the Certified Financial Planner™ (CFP®) professional designation.
Outside of his investment career, Bryan serves as a member of the Narragansett Lions Club and 100 Club of Rhode Island. As a born and raised Rhode Islander, he spends his free time with his family and friends enjoying the many benefits of living in the Ocean State. In addition to this, Bryan also has a strong interest in snowboarding, cooking and general aviation. He and his wife Alex currently reside in Providence, Rhode Island.
Contact

Phone:
401.831.8280

Email:
bpickell@janney.com
Jennifer L. Burgio, CFP®
Senior Wealth Planning Associate
About Jennifer
Jennifer Burgio has been with Janney for over 25 years, and has worked with Kirk since 2002. She is responsible for developing and implementing Brownstone Wealth Management's client relationship initiatives and marketing strategies. She places the utmost importance on excellent client service, focusing on comprehensive financial planning and retirement income planning. In addition, her extensive background in operations gives her a unique perspective in providing positive outcomes for any client need.
Jennifer graduated Summa Cum Laude from Southern New Hampshire University with a BS in Finance with a concentration in financial planning, holds her FINRA Series 7, 9, 10, 63, and 65 licenses, and the CERTIFIED FINANCIAL PLANNER™ designation.
Outside of work, Jennifer enjoys spending time with her family on Prudence Island, writing essays, discovering new music, and "playing" guitar.
Contact

Phone:
401.831.8201

Email:
jburgio@janney.com
Sarah R. Kennedy
Complex Operations Assistant, Registered Private Client Associate
About Sarah
Sarah is fascinated with the world of finance and is always eager to learn about clients' goals and dreams. She believes that a personalized service is the key. She is committed to maintaining the highest standards of integrity, honesty, and professionalism while providing support to a growing practice in order to enhance the services provided. She believes that each client deserves to have a strong relationship with their financial team, and that their individual needs are met.
Sarah graduated Summa Cum Laude from Johnson and Wales University with a BS in Liberal Studies, Business Minor. She holds the SIE and FINRA Series 7, 9, 10 and 66 licenses, and life and health insurance licenses.
Outside of her financial services career, Sarah oversees most community outreach, volunteering, and donations for the Providence office. She also supports her Local Healthcare Heroes (Covid-19 donations for local healthcare workers), Fundraiser Local Veterans (RI State Veterans Home), and Fundraiser for East Greenwich Animal Rescue League. Sarah lives in East Greenwich, RI with her cat Moses. In her free time, she enjoys painting, reading non-fiction, and watching the Bruins.
Contact

Phone:
401.831.8219

Email:
srkennedy@janney.com
Supported By
We collaborate with other Janney specialists, as needed, who have in-depth experience in specific disciplines. Together, we can assess your unique situation, analyze difference strategies, and develop a plan fit for your unique needs and goals.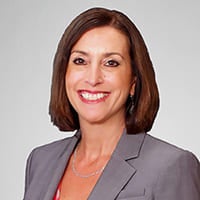 Debra Roey
Vice President, Retirement Plan Services Director
About Debra
Debra S. Roey joined Janney Montgomery Scott LLC in November 2006, as Janney Retirement Plan Services (JRPS) Manager. JRPS was founded in 1982 to provide Janney's Corporate Retirement Plan Clients with support in plan design analysis, proposal procurement and review, investment fiduciary services, technical expertise, and problem resolution.
Debra has over 30 years of experience in the Retirement Plan arena. Prior to joining Janney, she served as Regional Director with Union Central Life Retirement and Investment Services. During her tenure, she received numerous sales awards including qualification for the company's highest society membership. She also served on several corporate committees involved with Strategic Planning and Product Development.
Debra earned a B.A. in Business Administration from Rutgers University.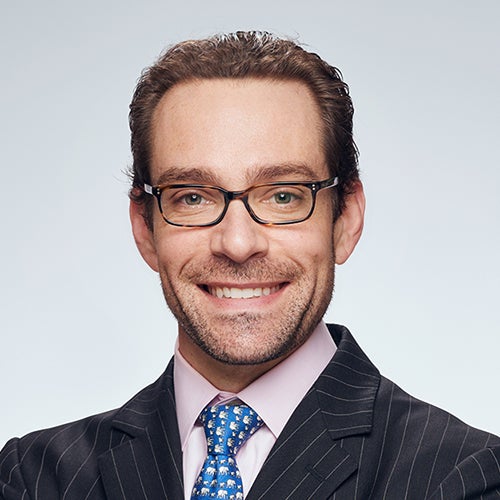 Guy LeBas
Chief Fixed Income Strategist, Janney Montgomery Scott LLC Director, Custom Fixed Income Solutions, Janney Capital Management
About Guy
Guy LeBas is Janney's Chief Fixed Income Strategist, as well as Head of Fixed Income for Janney Capital Management. As Strategist, he is responsible for providing direction to the Firm's clients on the macroeconomic, interest rate, and bond market investing climate.
Guy authors bond market periodicals, which provide relative value recommendations across the fixed income spectrum. With Janney Capital Management, Guy is responsible for overseeing the Firm's discretionarily managed bond portfolios, which take a client-tailored approach to generating consistent income across interest rate environments.
Guy joined Janney in 2006. Prior to joining Janney, Guy served as Interest Rate Risk Manager for U.S. Trust's bank asset and liability portfolios, a role in which he oversaw risk and return on $20 billion of bank assets and derivatives.
Guy is also a frequent guest on CNBC, Bloomberg TV and Fox Business News, as well as a regular speaker at financial industry conferences. He received his education from Swarthmore College, holds an M.S. in Applied Economics from Johns Hopkins University, and is a CFA Charterholder.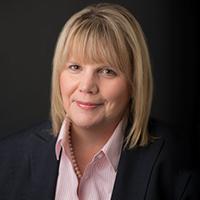 Laura Medigovich CFP®, ChFC®, CLU®, CTFA, CMC®
Vice President, Senior Financial Planner
About Laura
Laura Medigovich is a Vice President and Senior Financial Planner with Janney Montgomery Scott. Ms. Medigovich, who is based out of Purchase, NY, covers the Firm's Northern region.
To support Janney's clients in achieving their financial goals through sound planning, she coaches Janney's Financial Advisors and their clients through all aspects of financial planning. Her areas of planning knowledge and experience include retirement, insurance, education, business-succession, estate and legacy, and philanthropic.
Ms. Medigovich joined Janney in 2019. Prior to joining the Firm, she was a Vice President, Senior Financial Planner for Wilmington Trust/M&T Bank. There, she was responsible for developing customized wealth-management strategies and financial plans for prominent individuals, families, and business owners. Ms. Medigovich also shared her financial planning experience through a weekly personal finance column in the local Hudson Valley newspaper, the Times-Herald Journal, which she wrote for more than a decade.
Ms. Medigovich has achieved a number of professional certifications, including the Certified Financial Plannerᵀᴹ professional designation from the Certified Financial Planner Board of Standards. She also earned the Chartered Financial Consultant and Chartered Life Underwriter designations from The American College and the Certified Trust and Financial Advisor designation from the Institute for Certified Bankers.
Other industry-focused programs from which Ms. Medigovich has graduated include the Virginia Bankers Association School of Bank Management at The University of Virginia, and the Cannon Trust School, Cannon Institute, at Pepperdine University.
She holds a Bachelor of Arts degree in Sociology from the University of Maryland.
Ms. Medigovich is a leader in her region's finance community. Her leadership roles include serving as a member of the Board and the Director of Advocacy for the Greater Hudson Valley Financial Planning Association.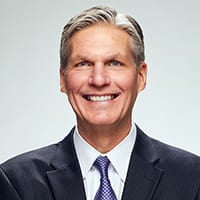 Mark D. Luschini
Chief Investment Strategist, Janney Montgomery Scott LLC President and Chief Investment Officer, Janney Capital Management
About Mark
Mark Luschini is the Chief Investment Strategist for Janney Montgomery Scott LLC, leading the Investment Strategy Group. In that capacity Mark is responsible for establishing the Firm's broad outlook relating to conditions in the capital markets and the economy and to develop investment strategies that align with the best interest, goals, and objectives of individual and institutional clients. He also establishes the Firm's asset allocation models used for portfolio construction and financial planning.
As Chief Investment Strategist, Mark serves as the Janney's investment spokesperson, offering national market commentary and developing asset allocation models and investment strategies. He chairs the investment committee and actively interfaces with both current and prospective clients.
Additionally, Mark directs Janney Capital Management, the Firm's discretionary investment management division. Under his leadership, Janney Capital Management has delivered competitive investment results across multiple strategies. The total assets under management has grown to more than $4 billion, with nearly $3 billion in traditional equity and fixed income assets, and over $1 billion in various strategic and tactical asset allocation strategies utilizing exchange-traded solutions and mutual funds. Mark served on the Board of Managers for Janney, and currently serves as a Trustee for the Firm's Pension & Profit Sharing Plan. He is a member of the Janney Wealth Management Department's Mutual Fund and Alternative Investment Committees.
In Janney Capital Management, Mark chairs the Investment Committee which sets asset class and sector policy and directly participates in managing the equity, fixed income, and asset allocation strategies under its advisory. Mark has spent more than 30 years in the investment industry. He utilizes that experience to speak on topics related to macroeconomics and investment management at seminars and conferences.
His comments and written articles have been circulated in numerous publications ranging from the Wall Street Journal and Barron's to the New York Times, USA Today, Financial Times, and Money magazine. He has appeared in various media outlets including CNBC, Bloomberg Television, Fox Business News, and CNN.
He has a BA and MBA from Gannon University and holds the Chartered Market Technician (CMT) designation from the Market Technicians Association
Contact us today to discuss how we can put a plan in place designed to help you reach your financial goals.