Our Team
No needs are more important than your own. We pride ourselves in making your needs and goals, our own. We don't simply work for you. We work with you to understand who you are as an individual and as an investor.
Our mission is to help you to define your financial objectives, and then use that knowledge to develop — together — a plan that is tailored to fit your unique needs and preferences, and is in your best interest. We're proud to offer comprehensive financial planning resources, providing you access to education, advice, planning, and consultation.
John R. Chase Jr., CFP®
Senior Vice President / Wealth Management, Financial Advisor
About John
John Chase is a Financial Advisor and CERTIFIED FINANCIAL PLANNER™ (CFP®) professional in the Florence, South Carolina office. His specialty is working with individuals and families in the realm of investment management and retirement planning. Additionally, John works with businesses in developing and growing their corporate retirement plans. Furthermore, John is the managing partner of the Chase Wealth Management Group of Janney Montgomery Scott LLC.
Since joining the investment industry as a Financial Advisor in May 2002, John has provided sound financial advice to clients throughout the United States. John seeks to deliver comprehensive investment plans to clients while remaining firmly committed to their best interests at all times.
John graduated from The Citadel—The Military College of South Carolina—serving with distinction in numerous roles of leadership throughout his time there. He maintains a variety of licenses with the Financial Industry National Regulatory Authority (FINRA): General Sales Supervisor (Series 9 and 10), National Commodities License (Series 3), General Securities License (Series 7) and Uniform Combined State Securities Law License (Series 66). In addition, John holds the prestigious certification of CERTIFIED FINANCIAL PLANNER™ from the Certified Financial Planner Board of Standards, Inc.
Outside of the office, John remains very active in the community, currently serving as a member of the Finance Committee for Central United Methodist Church and assists in leading and teaching their Young Adults Sunday School program. In past roles, John has served as President of the Pee Dee Area Citadel Club (2005–2008), Vice President of the Pee Dee Fine Arts Society, and Board Member of both the Florence Symphony Orchestra and Florence Kiwanis Club. John also enjoys coaching and supporting the athletic/extracurricular activities of his son, Jack, and daughter, Natalie. He is presently a den leader for the local Cub Scouts organization. John lives in Florence with his wife, Mason.
Contact

Phone:
843.773.6343

Email:
jchase@janney.com
Wayne Howle
First Vice President / Investments, Financial Advisor
About Wayne
Wayne Howle has been one of the longest serving Financial Advisors in the Pee Dee Area. His experience in the areas of investments, retirement planning and insurance have helped him consistently deliver exceptional service since the 1980's. Wayne has built his practice around working with families and individuals. He dedicates himself to understanding the client's total financial picture in order to make recommendations in line with their needs in a unique and detailed manner. Along with General Securities Registrations Series 7, he also holds Series 63, 65, and 9/10. He is also holds the CLTC® designation, Certified in Long Term Care.
The quintessential southern gentleman, Wayne was raised in Darlington, South Carolina, a town that he still calls home today. Wayne resides there with his wife Sharon, and their two sons, Grainger and Kendall. Their oldest son, Philip, lives in nearby Hartsville, SC with his wife, Beth, and their two children, Banks and Ellison.
Active in the community, Wayne and his family are dedicated members of Darlington Presbyterian Church where he has been a rotating teacher of the Dudley Pauling Men's Sunday school class for over 20 years. He is a past president of the Rotary Club of Darlington, and a Paul Harris Fellow. Wayne is currently a member of the Darlington, SC Kiwanis Club. Wayne faithfully served his country for 20 years in the South Carolina Army National Guard, retiring in 1996 as a Major.
Wayne received his Bachelor of Arts from the University of South Carolina in 1976. His interests are tennis with his boys, the history of golf, college football, and most of all his grandchildren, Banks and Ellison.
Contact

Phone:
843.773.6351

Email:
whowle@janney.com
Edward S. Reames
Senior Vice President / Wealth Management, Financial Advisor
About Edward
Spann Reames is a seasoned Financial Advisor who has been serving the Pee Dee area for nearly 40 years. During his career in the financial industry he has gained valuable experience through working with a wide range of clients including individuals, business owners, and private foundations. He has developed a process for creating financial plans tailored to fit each client's specific need. Spann applies his knowledge of investment and insurance products to find the right mix of investment solutions.
Spann's career in the financial services industry began at First Union Securities, Inc where he served as a Financial Consultant. Prior to joining Janney, Spann spent 8 years as Senior Vice President / Investment Officer with Wells Fargo Advisors. He holds the series 7, 6, 63, and 65 licenses.
Spann was born and raised in the small town of Bishopville, SC. After graduating high school, Spann relocated to Hartsville, SC, where he continues to live and call home. He attended and graduated Coker College in Hartsville, and it was here he met his lovely wife, Terrie. Spann and Terrie have two children, Edward and Ashley who now have families of their own. Edward lives in Florence with his wife, Lauren and children, Liston and Anderson. Ashley now lives in Columbia with her husband, Tyler.
Spann is an active member in the Hartsville community. Over the years he has been involved in The Big Brothers Program through the Boys and Girls Clubs of the Pee Dee Area. He has also served as a board member on the Coker College Board of Visitors. Spann and Terrie are members of First Baptist Church of Hartsville, and are actively involved in the church.
Contact

Phone:
843.773.6346

Email:
ereames@janney.com
Ginger S. Allen
Senior Registered Private Client Associate
About Ginger
Ginger has over 25 years of experience in the financial services industry. She is dedicated to all clients with a focus on ensuring that their expectations are met and exceeded during each interaction.
Ginger began her career in financial services in 1988 with First Union, and then advanced to A.G. Edwards & Sons in 1994. Since that time she has received numerous promotions. She experienced her most recent promotion several years ago to a senior position at the Company; she was promoted to Vice President with the organization and a Senior Registered Client Associate. Additionally, she held the position of Operations Manager for her branch.
Ginger interacts with clients on a daily basis to schedule client meetings and reviews. She also assists clients in resolving a wide range of administrative matters such as transfer of funds, check disbursements, IRA required minimum distributions, opening new accounts and updating records. Ginger is registered holding a series 7, 63 and 66; in addition, she holds a CRC designation, Certified Retirement Counselor. Ginger has worked with John Chase now for over 15+ years.
Ginger is a proud parents of her two dogs—Sweet Pea and Abby. Ginger is committed to her clients and serving their needs.
Contact

Phone:
843.773.6344

Email:
gallen@janney.com
Jessica Hill, AWMA®
Wealth Planning Associate
About Jessica
Jessica's career in Financial Services originally began in 2010 as an assistant to Financial Advisor, Wayne Howle. Since that time, Jessica has served in multiple roles and with multiple firms within the industry. This experience has been invaluable to her; allowing her to work hand-in-hand with clients. She maintains her Series 7, 63, 66, and her insurance license. Jessica recently attained her AWMA certification from the College for Financial Planning.
Jessica, a native of Florence, still calls it home with her husband of over 20 years, Jason, and her son, Graham and daughter, Ellis. In 2003, Jessica and her husband, Jason, opened Cold Stone Creamery, an ice cream parlor they continue to own and operate in the Florence community. They attend and are actively involved in the Church at Sandhurst. As a parent, she strives to remain involved in her children's school, and is a former board member of the APTS at South Florence High School.
Contact

Phone:
843.773.6348

Email:
jhill@janney.com
Supported By
We collaborate with other Janney specialists, as needed, who have in-depth experience in specific disciplines. Together, we can assess your unique situation, analyze difference strategies, and develop a plan fit for your unique needs and goals.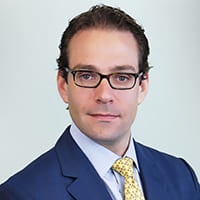 Guy LeBas
Chief Fixed Income Strategist, Janney Montgomery Scott LLC Director, Custom Fixed Income Solutions, Janney Capital Management
About Guy
Guy LeBas is Janney's Chief Fixed Income Strategist, as well as Head of Fixed Income for Janney Capital Management. As Strategist, he is responsible for providing direction to the Firm's clients on the macroeconomic, interest rate, and bond market investing climate.
Guy authors bond market periodicals, which provide relative value recommendations across the fixed income spectrum. With Janney Capital Management, Guy is responsible for overseeing the Firm's discretionarily managed bond portfolios, which take a client-tailored approach to generating consistent income across interest rate environments.
Guy joined Janney in 2006. Prior to joining Janney, Guy served as Interest Rate Risk Manager for U.S. Trust's bank asset and liability portfolios, a role in which he oversaw risk and return on $20 billion of bank assets and derivatives.
Guy is also a frequent guest on CNBC, Bloomberg TV and Fox Business News, as well as a regular speaker at financial industry conferences. He received his education from Swarthmore College, holds an M.S. in Applied Economics from Johns Hopkins University, and is a CFA Charterholder.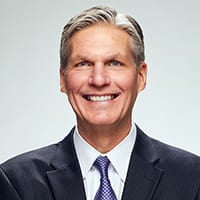 Mark D. Luschini
Chief Investment Strategist, Janney Montgomery Scott LLC President and Chief Investment Officer, Janney Capital Management
About Mark
Mark Luschini is the Chief Investment Strategist for Janney Montgomery Scott LLC, leading the Investment Strategy Group. In that capacity Mark is responsible for establishing the Firm's broad outlook relating to conditions in the capital markets and the economy and to develop investment strategies that align with the best interest, goals, and objectives of individual and institutional clients. He also establishes the Firm's asset allocation models used for portfolio construction and financial planning.
As Chief Investment Strategist, Mark serves as the Janney's investment spokesperson, offering national market commentary and developing asset allocation models and investment strategies. He chairs the investment committee and actively interfaces with both current and prospective clients.
Additionally, Mark directs Janney Capital Management, the Firm's discretionary investment management division. Under his leadership, Janney Capital Management has delivered competitive investment results across multiple strategies. The total assets under management has grown to more than $4 billion, with nearly $3 billion in traditional equity and fixed income assets, and over $1 billion in various strategic and tactical asset allocation strategies utilizing exchange-traded solutions and mutual funds. Mark served on the Board of Managers for Janney, and currently serves as a Trustee for the Firm's Pension & Profit Sharing Plan. He is a member of the Janney Wealth Management Department's Mutual Fund and Alternative Investment Committees.
In Janney Capital Management, Mark chairs the Investment Committee which sets asset class and sector policy and directly participates in managing the equity, fixed income, and asset allocation strategies under its advisory. Mark has spent more than 30 years in the investment industry. He utilizes that experience to speak on topics related to macroeconomics and investment management at seminars and conferences.
His comments and written articles have been circulated in numerous publications ranging from the Wall Street Journal and Barron's to the New York Times, USA Today, Financial Times, and Money magazine. He has appeared in various media outlets including CNBC, Bloomberg Television, Fox Business News, and CNN.
He has a BA and MBA from Gannon University and holds the Chartered Market Technician (CMT) designation from the Market Technicians Association
Contact us today to discuss how we can put a plan in place designed to help you reach your financial goals.