Our Team
No needs are more important than your own and we take great pride in making your needs our top priority. We don't simply work for you but strive to work with you to understand who you are as an individual and as an investor.
Our mission is to help you to define your financial objectives, and then use that knowledge to develop — together — a plan that is tailored to fit your unique needs and preferences and is in your best interest. We're proud to offer comprehensive financial planning resources, providing you access to tools designed to help evaluate education savings, retirement income planning, and insurance coverage consultation. We are committed to finding solutions tailored to fit you now and as your life unfolds before you.
Chris Goles
Financial Advisor Branch Office Manager/Executive Vice President
About Chris
My top priority is to provide my clients with sound advice beyond investing, giving my attention not only to their investments, but also to their life goals. I devoted the first years of my professional life to building a thorough fundamental understanding of the financial markets through my roles in institutional research and management. I made a choice to apply that knowledge to help guide the lives of individuals and their families and it is very gratifying.
While I was born in Baltimore City, I was raised in the Town of Bel Air where my family was very active in the St. Margaret's Church community- I as a student and my father who served as the school's principal and eventually as a Deacon. It was a natural progression for me to attend John Carroll School, where I was a varsity athlete in soccer, basketball, and lacrosse. Eager to pursue a degree as well as to have the opportunity to play high level soccer, I attended Hartwick College in upstate New York where I graduated with a degree in International Relations and Business. I enjoyed a successful college soccer career, reaching the Division I Final Four tournament twice during my career. I was an active member of my fraternity, Delta Sigma Phi, where I took on the role of Treasurer in my first true job in finance!
I continued my studies, and attended the University of Notre Dame where I earned my Masters in Business Administration with a concentration in finance. While at Notre Dame, I helped coach both the men's and women's soccer teams and was inducted into Beta Gamma Sigma, a financial honor society of students who are in the top 5% of their respective institutions. In 1990, I began my financial career at Legg Mason and prior to joining Janney in 2016, worked at RBC Wealth Management and, most recently, Wachovia Securities/Wells Fargo Advisors. In 2006, I was named to the National Top Advisors "40 Under 40" list, which appeared in On Wall Street.
I greatly enjoy my work with clients to help them solve financial problems with creative solutions born from a deep bench of knowledge drawn from my experiences over the course of my tenure in the industry. I consider myself an outside of the box thinker, and I find true satisfaction when faced with analyzing complicated financial challenges. My personalized approach to providing financial advice is an extension of my desire to help others achieve the life they envision for themselves, and I feel privileged to help those who choose to work with me.
I am a lifelong resident of the Baltimore area, and I am proud to continue to call it home. Outside of the office, I enjoy spending time with friends and family, I am an avid golfer, a lover of skiing, and I closely follow Ravens football and English Premier League soccer. I am the proud father to two outstanding adult children- Nicholas and Alexandra- both products of Dickenson College.
Contact

Phone:
410-580-2690

Email:
cgoles@janney.com

Address:
Hunt Valley
Kate DeHart, CLTC®
Associate Vice President- Wealth Management Financial Advisor
About Kate
After earning a Bachelor of Arts in Political Science from Ohio University in Athens, Ohio, I began my career in financial services with a small, independent firm in 1998. I always planned on pursuing a degree in law, but I found the financial world ripe with new ideas and challenges and enjoyed learning something new each and every day. I quickly recognized my skill in helping to answer the diverse financial questions posed by my clients. After taking a position with a growing team at Merrill Lynch in 1999, I was empowered to develop a comprehensive client service plan for my team, winning the Client Associate of the Year award in 2000. It became my passion to deliver world-class service to all clients.
Never one to believe that you can be "too organized," I found my ability to consolidate information and formulate a plan to be a huge advantage to advisory clients approaching retirement. In 2013 I found a kindred spirit in Chris Goles, adopting a highly customized approach with a select group of advisory clients to plan for and achieve their own best life. I believe our success as a team can be attributed to nurturing life-long relationships with our clients. Helping our clients live the life they desire became a source of great pride for me both personally and professionally.
A native of the Jersey Shore, I moved to Fallston, MD with my family over 30 years ago and graduated with honors from Fallston High School. I lettered in tennis and was active in student government. You can't take the Jersey out of the girl, though, and I still make the trip up I-95 to the beach on weekends during the summer! I provide care to my adult parents, both of whom are disabled. The challenge in providing them ongoing care drove me to pursue a Certificate in Long Term Care, allowing me to help clients plan for unexpected health costs, which my parents, unfortunately, did not have the ability to do. Parker is my only human child and he's away at college in Ithaca, NY. My canine child's name is Nova- a finicky Bichon Frise. When I'm not in the office, I enjoy cooking, traveling, Pilates and spending time outdoors.
Contact

Phone:
410-580-2687

Email:
kdehart@janney.com

Address:
Hunt Valley
Supported By
We collaborate with other Janney specialists, as needed, who have in-depth experience in specific disciplines. Together, we can assess your unique situation, analyze difference strategies, and develop a plan fit for your unique needs and goals.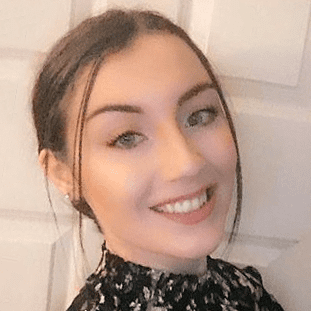 Emily Wernly, CFP®
Paraplanner
About Emily
Emily is responsible for running Janney's Financial Planning Software. She provides Janney Financial Advisors and Financial Planners with training and guidance on the planning software, as well as assistance creating and presenting the financial plans.
Emily joined Janney in 2018 while enrolled in Temple University's Financial Planning Program. Prior to Janney, she worked for Leon Levy & Associates and Northwestern Mutual.
Emily graduated from Temple University with a B.S in Financial Planning & Human Resource Management. She is a Certified Financial Planner (CFP®) Professional and holds the Series 7; Series 66; and Life, Health, Accident & Fixed Annuities Licenses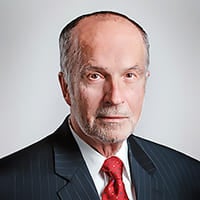 Greg Drahuschak
Market Strategist
About Greg
Greg Drahuschak joined Janney in 1991. He has over 45 years of economic experience and provides daily, weekly, and monthly market commentary, with a particular focus on the equity market, to Janney and our clients.
Prior to joining Janney, he worked as a retail broker with—and eventually transitioned into the research departments of—Butcher & Singer and Wheat First Securities. He was also an instructor at Robert Morris College and the University of Pittsburgh.
Greg has written articles for several newspapers and websites, and has been the featured financial professional on many live radio broadcasts.
He earned his B.A. in fine arts from the Indiana University of Pennsylvania, as well as certificates from the Wharton School of the University of Pennsylvania and from the New York Institute of Finance.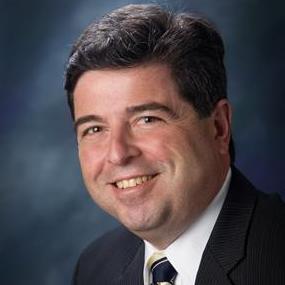 Jack Cintorino
Vice President, Senior Financial Planner
About Jack
Jack Cintorino, based out of the Alexandria, VA branch, provides assistance and support in many aspects of financial planning to Janney's Financial Advisors and their clients. Prior to joining Janney, Jack was employed at AXA since October 2012 as Director / Lead Manager and Senior Case Design Consultant focusing on Estate and Charitable Planning. He holds a BA degree from State University of New York at Stony Brook, and Juris Doctor (JD) degree from Touro College School of Law.
Jack has been a featured guest on a cable television investment program, has had several articles published within the industry, and has been a guest speaker at numerous industry and public seminars.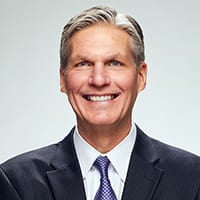 Mark D. Luschini
Chief Investment Strategist, Janney Montgomery Scott LLC President and Chief Investment Officer, Janney Capital Management
About Mark
Mark Luschini is the Chief Investment Strategist for Janney Montgomery Scott LLC, leading the Investment Strategy Group. In that capacity Mark is responsible for establishing the Firm's broad outlook relating to conditions in the capital markets and the economy and to develop investment strategies that align with the best interest, goals, and objectives of individual and institutional clients. He also establishes the Firm's asset allocation models used for portfolio construction and financial planning.
As Chief Investment Strategist, Mark serves as the Janney's investment spokesperson, offering national market commentary and developing asset allocation models and investment strategies. He chairs the investment committee and actively interfaces with both current and prospective clients.
Additionally, Mark directs Janney Capital Management, the Firm's discretionary investment management division. Under his leadership, Janney Capital Management has delivered competitive investment results across multiple strategies. The total assets under management has grown to more than $4 billion, with nearly $3 billion in traditional equity and fixed income assets, and over $1 billion in various strategic and tactical asset allocation strategies utilizing exchange-traded solutions and mutual funds. Mark served on the Board of Managers for Janney, and currently serves as a Trustee for the Firm's Pension & Profit Sharing Plan. He is a member of the Janney Wealth Management Department's Mutual Fund and Alternative Investment Committees.
In Janney Capital Management, Mark chairs the Investment Committee which sets asset class and sector policy and directly participates in managing the equity, fixed income, and asset allocation strategies under its advisory. Mark has spent more than 30 years in the investment industry. He utilizes that experience to speak on topics related to macroeconomics and investment management at seminars and conferences.
His comments and written articles have been circulated in numerous publications ranging from the Wall Street Journal and Barron's to the New York Times, USA Today, Financial Times, and Money magazine. He has appeared in various media outlets including CNBC, Bloomberg Television, Fox Business News, and CNN.
He has a BA and MBA from Gannon University and holds the Chartered Market Technician (CMT) designation from the Market Technicians Association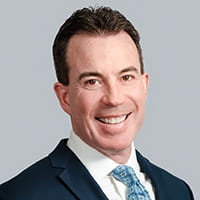 Mike Halloran, CFA
Equity Strategist
About Mike
Mike Halloran serves as an Equity Strategist in Janney's Investment Strategy Group. Bringing over 20 years of financial service experience to Janney's established team of professionals, Mike analyzes all asset classes with particular emphasis on equity research.
Prior to Janney, Mike was Vice President of Market Strategy for BPU Investment Management Group, and was responsible for the development of the firm's global outlook and implementation of numerous investment strategies. His previous experience includes performing equity research for large cap core and growth mutual funds, and working in PNC's investment banking organization supporting M&A, high yield, private placement, loan syndication, and derivative security transactions. He is also an adjunct finance professor and former aerospace research engineer.
Mike received his B.S. in Mechanical Engineering from the University of Pittsburgh, M.B.A. from Carnegie Mellon University and his M.S. in Mechanical Engineering from the University of Florida. He also holds the Chartered Financial Analyst (CFA) designation.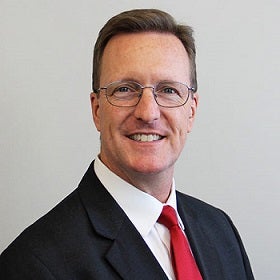 Robert Wheeler, CLU®, ChFC®, CLTC®
Regional Insured Solutions Director
About Robert
Robert Wheeler serves as a Regional Director for Janney's Insured Solutions Group. In this role, he is responsible for developing annuity and insurance opportunities, providing a consultative approach and external support to the region's Financial Advisors as they address their client's financial needs.
Professional Experience
Mr. Wheeler has more than 10 years of experience in the financial services and investment industry. Before joining Janney in 2019, he was a Market Leader with BB&T Bank and a Regional Vice President with the John Hancock Life Insurance Company.
Education and Personal Background
Mr. Wheeler holds Chartered Life Underwriter® and Chartered Financial Consultant® designations from The American College. He has a B.A. from Syracuse University.
In his spare time, Mr. Wheeler is active with the Boy Scouts and Amazing Tails Service Dogs. He lives in New London, PA with his wife, Leslie, and their sons, Collin and Dean.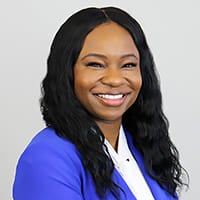 Shurdonna S. Joseph, CFP®
Vice President, Director of High Net Worth Consulting
About Shurdonna
Shurdonna serves as the Director of Janney's High Net Worth Consulting group. In this role, she collaborates with Financial Advisors to fully assess clients' needs, identify a range of potential strategies, and coordinate product solutions for those with significant wealth.
Shurdonna has more than 15 years of progressive experience in the investment-management industry. She joined Janney in 2017 as a Senior Financial Planner. Previously, Shurdonna was a Financial Advisor in Vanguard Personal Advisor Services®, where she provided investment guidance and financial-planning services to high-net-worth clients and their families. Shurdonna also served in Vanguard's Education Savings Group, where she focused on 529 Plans and college-savings strategies. While at Vanguard, Shurdonna had the opportunity to rotate through several of the firm's departments, including Retirement Plan Services, International, and Retail Investor Group, as part of their Accelerated Leadership Development Program.
Shurdonna has earned the Certified Financial PlannerTM designation and holds FINRA Series 7 and 63 licenses. She received her Juris Doctor (J.D.) from Temple University Beasley School of Law and has a Bachelor of Science in Finance from Morgan State University Earl G. Graves School of Business and Management.
Shurdonna is an active leader in her region's nonprofit community and currently serves as a board member and a member of the finance committee of Philadelphia's Magic Gardens. She's also a member of the Financial Ministry at her church, as well as a member of Alpha Kappa Alpha Sorority, Inc.
Contact us today to discuss how we can put a plan in place designed to help you reach your financial goals.