Our Team
Donald J. Rohner, AWMA®, RIS™
First Vice President / Wealth Management, Financial Advisor
About Donald
For nearly 40 years, Donald J. Rohner has had an accomplished career in the financial services industry. He currently serves as First Vice President/Investments at Janney's headquarters in Philadelphia, PA. Don strives to be a trusted resource for his clients and community on investing, financial planning, retirement income and long-term care planning.
Don is an Accredited Wealth Management Advisor (AWMA®), a certification acquired through the Institute of Wealth Management at Janney University in conjunction with the Wharton School at the University of Pennsylvania. This qualification focuses on identifying, analyzing, and recommending strategies for the unique needs of high-net-worth clients, including growing, preserving, and transferring wealth. He also focuses on behavioral finance, working with small business owners, and succession and exit planning.
Don is also designated as a Retirement Income Specialist (RIS™), a professional financial services designation developed by Janney. This allows him to create sound financial solution, analyze your current situation, design an investment plan, and implement a strategy based on your risk level. This also allows for the understanding of the role of equities and debt instruments, determining which investments are appropriate, and establishing a review and re-balancing schedule.
Of his business today, Don says "The first thing I do with clients is help them identify their short- and long-term financial goals. Adhering to traditional investing disciplines is paramount. Discussing appropriate asset allocation, diversification, and liquidity goals are critical first steps. Then we define the investors tolerance for risk and return and recommend a complete financial plan, with investments that are appropriate for their objectives and their own personal feelings about money and security." He tells his clients that the best financial plan is both effective and comfortable. "If you can't sleep at night, you have the wrong plan."
Contact

Phone:
215.665.6388

Email:
drohner@janney.com
Ann Marie Donohoe
Senior Private Client Associate
About Ann
Ann Marie is an invaluable member of the team having been with Janney Montgomery Scott for 20 years. She is proficient in many technological aspects and assists in preparation of client reports.
Before Janney, Ann Marie started her career in 1980 with Legg Mason. In 1983 she left to give birth to her daughter and applied to Gloucester County College where she received her Associates in Applied Sciences. She then took a job as an Ultrasound Tech. After two years of round the clock shifts, she was offered a part-time job with Hopper Soliday, which she happily accepted. Hopper Soliday was bought by Tucker Anthony, where Ann Marie worked on the bond desk. When Philadelphia bond desk was closed, she immediately got a job with Janney Montgomery Scott.
She enjoys mountains, waterfalls, and loves to be outdoors with her dog. She frequently visits Maryland on the Potomac River where she fishes, kayaks, canoes and goes crabbing. She also enjoys traveling to Montana, Ireland, Puerto Rico, Mexico, and Italy.
Ann Marie assists clients in all aspects of the client service processes.
Contact

Phone:
215-665-4517

Email:
Adonohoe@janney.com
Natalie Rohner
Private Client Associate
About Natalie
Enthusiastic and personable, Natalie focuses on providing our clients with the very best possible service.
Natalie graduated from Furman University where she earned a BA degree in Communications. She is an avid traveler, and has spent several weeks in countries such as Australia, New Zealand, China, Italy, and Cuba.
She enjoys spending summers in Cape May as well as volunteering for organizations such as the Ronald McDonald House Charities.
Contact

Phone:
2156656693

Email:
nrohner@janney.com
Supported By
We collaborate with other Janney specialists, as needed, who have in-depth experience in specific disciplines. Together, we can assess your unique situation, analyze difference strategies, and develop a plan fit for your unique needs and goals.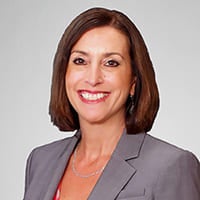 Debra Roey
Vice President, Retirement Plan Services Director
About Debra
Debra S. Roey joined Janney Montgomery Scott LLC in November 2006, as Janney Retirement Plan Services (JRPS) Manager. JRPS was founded in 1982 to provide Janney's Corporate Retirement Plan Clients with support in plan design analysis, proposal procurement and review, investment fiduciary services, technical expertise, and problem resolution.
Debra has over 30 years of experience in the Retirement Plan arena. Prior to joining Janney, she served as Regional Director with Union Central Life Retirement and Investment Services. During her tenure, she received numerous sales awards including qualification for the company's highest society membership. She also served on several corporate committees involved with Strategic Planning and Product Development.
Debra earned a B.A. in Business Administration from Rutgers University.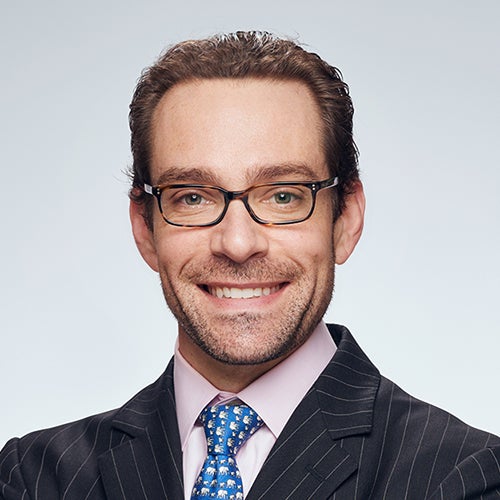 Guy LeBas
Chief Fixed Income Strategist, Janney Montgomery Scott LLC Director, Custom Fixed Income Solutions, Janney Capital Management
About Guy
Guy LeBas is Janney's Chief Fixed Income Strategist, as well as Head of Fixed Income for Janney Capital Management. As Strategist, he is responsible for providing direction to the Firm's clients on the macroeconomic, interest rate, and bond market investing climate.
Guy authors bond market periodicals, which provide relative value recommendations across the fixed income spectrum. With Janney Capital Management, Guy is responsible for overseeing the Firm's discretionarily managed bond portfolios, which take a client-tailored approach to generating consistent income across interest rate environments.
Guy joined Janney in 2006. Prior to joining Janney, Guy served as Interest Rate Risk Manager for U.S. Trust's bank asset and liability portfolios, a role in which he oversaw risk and return on $20 billion of bank assets and derivatives.
Guy is also a frequent guest on CNBC, Bloomberg TV and Fox Business News, as well as a regular speaker at financial industry conferences. He received his education from Swarthmore College, holds an M.S. in Applied Economics from Johns Hopkins University, and is a CFA Charterholder.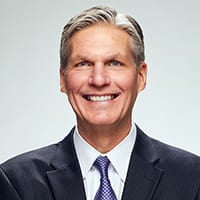 Mark D. Luschini
Chief Investment Strategist, Janney Montgomery Scott LLC President and Chief Investment Officer, Janney Capital Management
About Mark
Mark Luschini is the Chief Investment Strategist for Janney Montgomery Scott LLC, leading the Investment Strategy Group. In that capacity Mark is responsible for establishing the Firm's broad outlook relating to conditions in the capital markets and the economy and to develop investment strategies that align with the best interest, goals, and objectives of individual and institutional clients. He also establishes the Firm's asset allocation models used for portfolio construction and financial planning.
As Chief Investment Strategist, Mark serves as the Janney's investment spokesperson, offering national market commentary and developing asset allocation models and investment strategies. He chairs the investment committee and actively interfaces with both current and prospective clients.
Additionally, Mark directs Janney Capital Management, the Firm's discretionary investment management division. Under his leadership, Janney Capital Management has delivered competitive investment results across multiple strategies. The total assets under management has grown to more than $4 billion, with nearly $3 billion in traditional equity and fixed income assets, and over $1 billion in various strategic and tactical asset allocation strategies utilizing exchange-traded solutions and mutual funds. Mark served on the Board of Managers for Janney, and currently serves as a Trustee for the Firm's Pension & Profit Sharing Plan. He is a member of the Janney Wealth Management Department's Mutual Fund and Alternative Investment Committees.
In Janney Capital Management, Mark chairs the Investment Committee which sets asset class and sector policy and directly participates in managing the equity, fixed income, and asset allocation strategies under its advisory. Mark has spent more than 30 years in the investment industry. He utilizes that experience to speak on topics related to macroeconomics and investment management at seminars and conferences.
His comments and written articles have been circulated in numerous publications ranging from the Wall Street Journal and Barron's to the New York Times, USA Today, Financial Times, and Money magazine. He has appeared in various media outlets including CNBC, Bloomberg Television, Fox Business News, and CNN.
He has a BA and MBA from Gannon University and holds the Chartered Market Technician (CMT) designation from the Market Technicians Association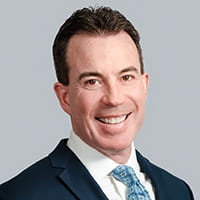 Mike Halloran, CFA
Equity Strategist
About Mike
Mike Halloran serves as an Equity Strategist in Janney's Investment Strategy Group. Bringing over 20 years of financial service experience to Janney's established team of professionals, Mike analyzes all asset classes with particular emphasis on equity research.
Prior to Janney, Mike was Vice President of Market Strategy for BPU Investment Management Group, and was responsible for the development of the firm's global outlook and implementation of numerous investment strategies. His previous experience includes performing equity research for large cap core and growth mutual funds, and working in PNC's investment banking organization supporting M&A, high yield, private placement, loan syndication, and derivative security transactions. He is also an adjunct finance professor and former aerospace research engineer.
Mike received his B.S. in Mechanical Engineering from the University of Pittsburgh, M.B.A. from Carnegie Mellon University and his M.S. in Mechanical Engineering from the University of Florida. He also holds the Chartered Financial Analyst (CFA) designation.
Contact us today to discuss how we can put a plan in place designed to help you reach your financial goals.