Our Team
No needs are more important than your own. We pride ourselves in making your needs and goals, our own. We don't simply work for you. We work with you to understand who you are as an individual and as an investor.
Our mission is to help you to define your financial objectives, and then use that knowledge to develop — together — a plan that is tailored to fit your unique needs and preferences, and is in your best interest. We're proud to offer comprehensive financial planning resources, providing you access to education, advice, planning, and consultation.
David Fullerton
First Vice President / Investments, Financial Advisor
About David
Dave has been helping clients meet their financial goals for nearly 20 years. He joined Janney in 2001 along with his team partner, David Brosend. Prior to joining Janney, he spent 5 years with Morgan Stanley Dean Witter, York PA. While in his first year at Morgan, he received the National Sales Director Award in honor for commitment and dedication to his new clients.
Dave holds a Bachelor's degree in accounting from Shippensburg University. He also holds FINRA Series 7, 63, and 65 securities licenses as well as his Life and Health Insurance licenses. An area that Dave especially enjoys is developing and implementing retirement income plans. In addition, guiding families on implementing budgets is of great interest in his practice. "With a budget and with a plan, good things can happen," is one of Dave's favorite sayings.
In his community, Dave is involved with his church. He previously was the financial chairman of the St. Rose of Lima Elementary School in Thomasville, PA. As chairman, Dave was responsible for all school budgeting activities and preparation of monthly and annual reports. Dave regularly offers his services to parishioners in setting up family budgets and investment planning.
Outside of the office Dave stays active and most recently took up hiking on the Appalachian Trail with a few friends on weekends and recently completed a 45 mile section in Virginia. Even with the rattlesnake experience and a few bear sightings he looks forward to adding more sections to his itinerary in the future.
Contact

Phone:
717.779.2735

Email:
dfullerton@janney.com
David Brosend
First Vice President / Investments, Financial Advisor
About David
Attracted to the Firm's regional presence, David Brosend joined Janney in 2001. Dave focuses on providing investment recommendations encompassing financial, retirement, and education planning, mutual funds, equities, tax-free and taxable bonds, annuities, stock options and trust services. Dave graduated from York College with a Bachelor's degree in economics and finance. In addition, he holds his FINRA Series 7, 63, 65 and Life/Health insurance licenses. Prior to joining Janney, David served as a Financial Advisor for Morgan Stanley Dean Witter.
In his community, David previously served as Supervisor for Manchester Township, secretary for the Manchester Township Sewer Authority, served on the Board of Governors for the Lafayette Club, and was a founding board member for Joyful Noise Preschool. David is a member of Zion Lutheran Church in York where he previously was the race director for the annual Boo Run Run 5k and Fun Run.
Outside of the office, David is also actively involved as a coach for his son's basketball teams. Additionally he enjoys spending time with his family on the New Jersey shore. In his free time Dave enjoys swimming, biking, running and participating in triathlons, including ironman distance races.
Contact

Phone:
717.779.2732

Email:
dbrosend@janney.com
Oona Raffensberger
Senior Registered Private Client Associate Business Productivity Specialist
About Oona
As the Team's Senior Registered Private Client Assistant, Oona plays an integral role in the smooth operation of their business. With over 15 years of experience, she is often the first point of contact for the clients where she processes transactions, answer clients' questions regarding their accounts, and prepare portfolios for review. These attributes are key to enriching the client experience of working in partnership with Fullerton & Brosend Investment Partners. She began her investment career at Smith Barney before joining Janney.
Oona graduated with an Associates degree in computerized accounting management from York Technical Institute. She holds FINRA Series 7, 63 and 65 securities licenses in addition to Life and Health Insurance licenses.
Contact

Phone:
717.779.2738

Email:
oraffensberger@janney.com
Supported By
We collaborate with other Janney specialists, as needed, who have in-depth experience in specific disciplines. Together, we can assess your unique situation, analyze difference strategies, and develop a plan fit for your unique needs and goals.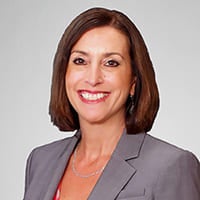 Debra Roey
Vice President, Retirement Plan Services Director
About Debra
Debra S. Roey joined Janney Montgomery Scott LLC in November 2006, as Janney Retirement Plan Services (JRPS) Manager. JRPS was founded in 1982 to provide Janney's Corporate Retirement Plan Clients with support in plan design analysis, proposal procurement and review, investment fiduciary services, technical expertise, and problem resolution.
Debra has over 30 years of experience in the Retirement Plan arena. Prior to joining Janney, she served as Regional Director with Union Central Life Retirement and Investment Services. During her tenure, she received numerous sales awards including qualification for the company's highest society membership. She also served on several corporate committees involved with Strategic Planning and Product Development.
Debra earned a B.A. in Business Administration from Rutgers University.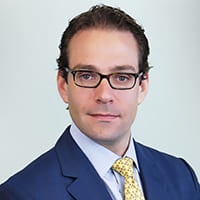 Guy LeBas
Chief Fixed Income Strategist, Janney Montgomery Scott LLC Director, Custom Fixed Income Solutions, Janney Capital Management
About Guy
Guy LeBas is Janney's Chief Fixed Income Strategist, as well as Head of Fixed Income for Janney Capital Management. As Strategist, he is responsible for providing direction to the Firm's clients on the macroeconomic, interest rate, and bond market investing climate.
Guy authors bond market periodicals, which provide relative value recommendations across the fixed income spectrum. With Janney Capital Management, Guy is responsible for overseeing the Firm's discretionarily managed bond portfolios, which take a client-tailored approach to generating consistent income across interest rate environments.
Guy joined Janney in 2006. Prior to joining Janney, Guy served as Interest Rate Risk Manager for U.S. Trust's bank asset and liability portfolios, a role in which he oversaw risk and return on $20 billion of bank assets and derivatives.
Guy is also a frequent guest on CNBC, Bloomberg TV and Fox Business News, as well as a regular speaker at financial industry conferences. He received his education from Swarthmore College, holds an M.S. in Applied Economics from Johns Hopkins University, and is a CFA Charterholder.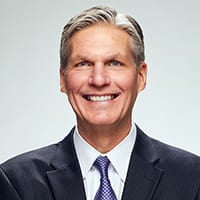 Mark D. Luschini
Chief Investment Strategist, Janney Montgomery Scott LLC President and Chief Investment Officer, Janney Capital Management
About Mark
Mark Luschini is the Chief Investment Strategist for Janney Montgomery Scott LLC, leading the Investment Strategy Group. In that capacity Mark is responsible for establishing the Firm's broad outlook relating to conditions in the capital markets and the economy and to develop investment strategies that align with the best interest, goals, and objectives of individual and institutional clients. He also establishes the Firm's asset allocation models used for portfolio construction and financial planning.
As Chief Investment Strategist, Mark serves as the Janney's investment spokesperson, offering national market commentary and developing asset allocation models and investment strategies. He chairs the investment committee and actively interfaces with both current and prospective clients.
Additionally, Mark directs Janney Capital Management, the Firm's discretionary investment management division. Under his leadership, Janney Capital Management has delivered competitive investment results across multiple strategies. The total assets under management has grown to more than $4 billion, with nearly $3 billion in traditional equity and fixed income assets, and over $1 billion in various strategic and tactical asset allocation strategies utilizing exchange-traded solutions and mutual funds. Mark served on the Board of Managers for Janney, and currently serves as a Trustee for the Firm's Pension & Profit Sharing Plan. He is a member of the Janney Wealth Management Department's Mutual Fund and Alternative Investment Committees.
In Janney Capital Management, Mark chairs the Investment Committee which sets asset class and sector policy and directly participates in managing the equity, fixed income, and asset allocation strategies under its advisory. Mark has spent more than 30 years in the investment industry. He utilizes that experience to speak on topics related to macroeconomics and investment management at seminars and conferences.
His comments and written articles have been circulated in numerous publications ranging from the Wall Street Journal and Barron's to the New York Times, USA Today, Financial Times, and Money magazine. He has appeared in various media outlets including CNBC, Bloomberg Television, Fox Business News, and CNN.
He has a BA and MBA from Gannon University and holds the Chartered Market Technician (CMT) designation from the Market Technicians Association
Contact us today to discuss how we can put a plan in place designed to help you reach your financial goals.