Our Team
Janney's leadership team and executive committee are composed of respected professionals with extensive industry knowledge, veteran insight and a shared strategic vision for the future. With many able to draw upon their own backgrounds as advisors, this team and committee understand the demands and rewards of your profession, and they are here to help you succeed.
Primary support comes from your Branch and Complex Managers. With years of industry experience, we serve as both mentors and managers, allowing you the freedom to run your own practice while working with you to help it grow.
Frank J. Amigo
Senior Vice President / Florida Regional Manager
About Frank
Frank began his career as a financial advisor with Merrill Lynch in 1987 and now serves as the Regional Manager for Janney's Florida offices. In addition, he also works as a Senior Vice President with the AMP Wealth Management Group handling high net worth clients.
Frank has been recognized throughout his career and has been named on several occasions as one of the top 100 branch managers by On Wall Street Magazine including a top 10 finish in 2015. He was named manager of the year twice at predecessor firms and has served on executive and diversity councils.
Frank is a Miami native and a graduate of Florida International University and attained his MBA from Texas A&M - Commerce. Frank is married to his wife, Lori, and has 2 children.
Contact

Phone:
786.646.6030

Email:
famigo@janney.com

Address:
Miami, Florida
Mario I. Medina
Regional Administrative Coordinator
About Mario
Mario has over 10 years of industry experience in a variety of roles. After starting his career as a compliance consultant to small broker-dealers, he moved on to a client-facing role at Raymond James and later became Branch Operations Manager to one of the firm's largest offices. Mario joined Janney in 2018 as a Financial Advisor. Currently, Mario serves as the Regional Administrative Coordinator for the Florida Region. In this role, Mario is responsible for day-to-day administration of the region as well as assisting with its recruiting and transition efforts. Mario holds the Series 7, 66, 9/10 licenses and the Florida Life, Health, and Variable Annuity License.
Mario was born and raised in Miami, FL and received his B.A. in International Relations from Florida International University. He currently resides in Miami with his wife, Cristina, and their two children.
Contact

Phone:
786.646.6033

Text:
786.646.6033

Email:
mmedina@janney.com

Address:
Miami, FL
Tim Ratty
Senior Vice-President, Complex Office Manager
About Tim
Tim serves as complex manager for Janney's Boca Raton, Naples, and Sarasota branch offices. He joined Janney in March of 2020 as the Florida and Southeast Regional Business Development Consultant. He began his financial services career in 1998 as a Financial Advisor at Morgan Stanley in Red Bank, New Jersey. Tim transitioned to a leadership role in 2000 in New York City and, in 2003, joined Smith Barney. He held branch, regional, and executive leadership positions at Smith Barney before moving to South Florida to become the first Complex Office Manager in Fort Lauderdale. In 2009, Tim moved to Wells Fargo Advisors, where he led the Private Bank Financial Advisors from Palm Beach to Miami.
Contact

Phone:
561-368-2599

Email:
tratty@janney.com

Address:
Boca Raton, Florida
Thomas Urban
Vice President / Complex Manager, Palm Beach & Stuart, FL
About Thomas
Tom serves as Vice President and Complex Manager of the
Palm Beach Gardens and Stuart
, Florida offices of Janney Montgomery Scott. Tom and his team believe in supporting their clients' needs through their wealth management services. In a constantly changing industry, they have been able to deliver in this dynamic financial environment. They strive to take a multigenerational focus to long term planning and look beyond the assets you have today in order to identify, maintain and prosper for tomorrow.
During his time with Janney Montgomery Scott, Tom has been featured in OnWallStreet magazine twice for "Top 100 Leading Branch Managers Nationwide" in 2011 and 2014. He has been named to their branch manager council for over 5 years and currently serves as chairperson.
Tom is Series 7, 8, 24, 31, 52, 63, 65, Health, Life and Variable Annuities licensed, and has attained the designation of Municipal Finance Professional.
Tom earned his Bachelor's degree from St. Leo University with a specialization in accounting and finance. As an active member of his community, he has coached little league in North Palm Beach for several year helping the team to the Little League State title in 2015. He is also involved with St. Peters Catholic Church and the Loyal Order of Moose. Tom currently resides in Jupiter, Florida with his wife Juli and their three children.
Contact

Phone:
561.803.7115

Email:
turban@janney.com

Address:
Palm Beach, Florida
Thomas A. Conaghan
Branch Office Manager
About Thomas
Thomas serves as Branch Office Manager of the
Ponte Vedra and Amelia Island
, Florida offices of Janney Montgomery Scott. Thomas Conaghan brings over 37 years of industry experience, starting from the ground up. He began his career in back office operations, moved on to middle office operations before being a clerk on the floor of the New York Stock Exchange. Thomas spent several years abroad working for Smith Barney in London. He joined Janney during the financial crisis of March 2009, drawn to the stability of the Private Investment Firm as well as the strong leadership of the Executive Committee.
Thomas earned his accreditation from the New York Institute of Finance. He is Series 7, 9, 10, 24, 55, 63 and 65 licensed. Outside of the office, Thomas is involved in the Wounded Warrior Project in his community and participates in Movember. In his spare time, Thomas enjoys surfing, paddle surfing and karate. He and his wife, Kathy, have been married for 30 years and share two children. Their daughter Fiona is attending the University of Alabama and their son Keiran is attending University of Southern Mississippi.
Contact

Phone:
212.759.6211

Email:
tconaghan@janney.com

Address:
Ponte Vedra, Florida
Michael O'Mara
Vice President / Wealth Management Branch Office Manager, Fort Lauderdale, FL
About Michael
With over two decades of wealth management experience, I now manage Janney Montgomery Scott's branch located in
Fort Lauderdale
, Florida. I joined Janney in late 2015 and bring a proven leadership into the branch with a focus on growth in the region.
I returned to Fort Lauderdale from Chicago after seven years with Great Point Capital Advisors and Forest Securities. In my previous Florida tenure, I managed a complex for A.G. Edwards in Fort Lauderdale, Aventura, and Coral Gables.
My core beliefs include community involvement. I am committed to Habitat for Humanity, United Way, Chambers of Commerce, and other philanthropic organizations. Youth sports also play a key part in giving back for me. Harkening back to my days playing college baseball, I coach youth softball teams in which my youngest daughter is an enthusiastic participant. I am moving here with my wife Mary Kate and 2 of our 5 fantastic children.
Contact

Phone:
954.762.4406

Email:
momara@janney.com

Address:
Ft. Lauderdale, Florida
Supported By
We collaborate with other Janney specialists, as needed, who have in-depth experience in specific disciplines. Together, we can assess your unique situation, analyze difference strategies, and develop a plan fit for your unique needs and goals.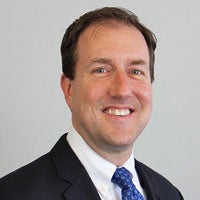 Dan Wantrobski, CMT®
Managing Director, Director of Research
About Dan
Dan Wantrobski is Director of Research at Janney Montgomery Scott and has over 20 years of industry experience as a technical analyst and strategist.
Mr. Wantrobski spent the first 10 years of his career at Paine Webber and UBS, where he developed his knowledge as a technician and macro strategist following the equity, fixed income, commodity, and currency markets. He has also spent time at Fox Pitt Kelton, Bedford Quantitative, and New Albion Partners. From 2008 to 2016, Mr. Wantrobski served as Janney's technical strategist.
Mr. Wantrobski regularly comments in the media on key issues arising in the industry, with appearances in outlets such as The Wall Street Journal, Reuters, The Philadelphia Inquirer, CNBC, Fox Business, and Bloomberg TV. He is also a frequent speaker at financial industry conferences, including the Ernst & Young Annual Firm Conference where he has served as a guest speaker for the last five years.
Mr. Wantrobski is a Chartered Market Technician ® (CMT) and attended Villanova University, graduating cum laude with a B.S. in Finance.
He currently resides in Moorestown, NJ where he volunteers as a firefighter with Relief Engine Co. 312.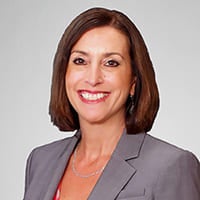 Debra Roey
Vice President, Retirement Plan Services Director
About Debra
Debra S. Roey joined Janney Montgomery Scott LLC in November 2006, as Janney Retirement Plan Services (JRPS) Manager. JRPS was founded in 1982 to provide Janney's Corporate Retirement Plan Clients with support in plan design analysis, proposal procurement and review, investment fiduciary services, technical expertise, and problem resolution.
Debra has over 30 years of experience in the Retirement Plan arena. Prior to joining Janney, she served as Regional Director with Union Central Life Retirement and Investment Services. During her tenure, she received numerous sales awards including qualification for the company's highest society membership. She also served on several corporate committees involved with Strategic Planning and Product Development.
Debra earned a B.A. in Business Administration from Rutgers University.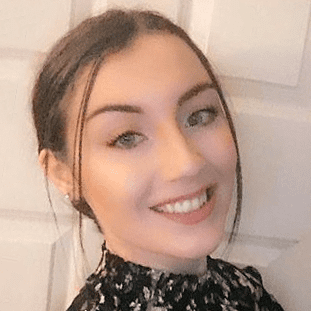 Emily Wernly, CFP®
Paraplanner
About Emily
Emily is responsible for running Janney's Financial Planning Software. She provides Janney Financial Advisors and Financial Planners with training and guidance on the planning software, as well as assistance creating and presenting the financial plans.
Emily joined Janney in 2018 while enrolled in Temple University's Financial Planning Program. Prior to Janney, she worked for Leon Levy & Associates and Northwestern Mutual.
Emily graduated from Temple University with a B.S in Financial Planning & Human Resource Management. She is a Certified Financial Planner (CFP®) Professional and holds the Series 7; Series 66; and Life, Health, Accident & Fixed Annuities Licenses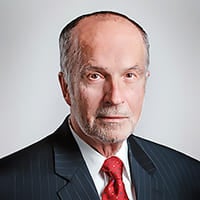 Greg Drahuschak
Market Strategist
About Greg
Greg Drahuschak joined Janney in 1991. He has over 45 years of economic experience and provides daily, weekly, and monthly market commentary, with a particular focus on the equity market, to Janney and our clients.
Prior to joining Janney, he worked as a retail broker with—and eventually transitioned into the research departments of—Butcher & Singer and Wheat First Securities. He was also an instructor at Robert Morris College and the University of Pittsburgh.
Greg has written articles for several newspapers and websites, and has been the featured financial professional on many live radio broadcasts.
He earned his B.A. in fine arts from the Indiana University of Pennsylvania, as well as certificates from the Wharton School of the University of Pennsylvania and from the New York Institute of Finance.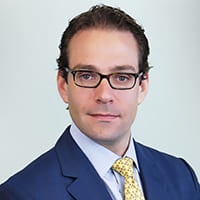 Guy LeBas
Chief Fixed Income Strategist, Janney Montgomery Scott LLC Director, Custom Fixed Income Solutions, Janney Capital Management
About Guy
Guy LeBas is Janney's Chief Fixed Income Strategist, as well as Head of Fixed Income for Janney Capital Management. As Strategist, he is responsible for providing direction to the Firm's clients on the macroeconomic, interest rate, and bond market investing climate.
Guy authors bond market periodicals, which provide relative value recommendations across the fixed income spectrum. With Janney Capital Management, Guy is responsible for overseeing the Firm's discretionarily managed bond portfolios, which take a client-tailored approach to generating consistent income across interest rate environments.
Guy joined Janney in 2006. Prior to joining Janney, Guy served as Interest Rate Risk Manager for U.S. Trust's bank asset and liability portfolios, a role in which he oversaw risk and return on $20 billion of bank assets and derivatives.
Guy is also a frequent guest on CNBC, Bloomberg TV and Fox Business News, as well as a regular speaker at financial industry conferences. He received his education from Swarthmore College, holds an M.S. in Applied Economics from Johns Hopkins University, and is a CFA Charterholder.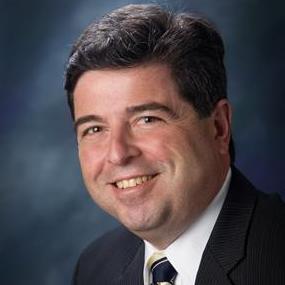 Jack Cintorino
Vice President, Senior Financial Planner
About Jack
Jack Cintorino, based out of the Alexandria, VA branch, provides assistance and support in many aspects of financial planning to Janney's Financial Advisors and their clients. Prior to joining Janney, Jack was employed at AXA since October 2012 as Director / Lead Manager and Senior Case Design Consultant focusing on Estate and Charitable Planning. He holds a BA degree from State University of New York at Stony Brook, and Juris Doctor (JD) degree from Touro College School of Law.
Jack has been a featured guest on a cable television investment program, has had several articles published within the industry, and has been a guest speaker at numerous industry and public seminars.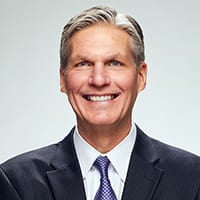 Mark D. Luschini
Chief Investment Strategist, Janney Montgomery Scott LLC President and Chief Investment Officer, Janney Capital Management
About Mark
Mark Luschini is the Chief Investment Strategist for Janney Montgomery Scott LLC, leading the Investment Strategy Group. In that capacity Mark is responsible for establishing the Firm's broad outlook relating to conditions in the capital markets and the economy and to develop investment strategies that align with the best interest, goals, and objectives of individual and institutional clients. He also establishes the Firm's asset allocation models used for portfolio construction and financial planning.
As Chief Investment Strategist, Mark serves as the Janney's investment spokesperson, offering national market commentary and developing asset allocation models and investment strategies. He chairs the investment committee and actively interfaces with both current and prospective clients.
Additionally, Mark directs Janney Capital Management, the Firm's discretionary investment management division. Under his leadership, Janney Capital Management has delivered competitive investment results across multiple strategies. The total assets under management has grown to more than $4 billion, with nearly $3 billion in traditional equity and fixed income assets, and over $1 billion in various strategic and tactical asset allocation strategies utilizing exchange-traded solutions and mutual funds. Mark served on the Board of Managers for Janney, and currently serves as a Trustee for the Firm's Pension & Profit Sharing Plan. He is a member of the Janney Wealth Management Department's Mutual Fund and Alternative Investment Committees.
In Janney Capital Management, Mark chairs the Investment Committee which sets asset class and sector policy and directly participates in managing the equity, fixed income, and asset allocation strategies under its advisory. Mark has spent more than 30 years in the investment industry. He utilizes that experience to speak on topics related to macroeconomics and investment management at seminars and conferences.
His comments and written articles have been circulated in numerous publications ranging from the Wall Street Journal and Barron's to the New York Times, USA Today, Financial Times, and Money magazine. He has appeared in various media outlets including CNBC, Bloomberg Television, Fox Business News, and CNN.
He has a BA and MBA from Gannon University and holds the Chartered Market Technician (CMT) designation from the Market Technicians Association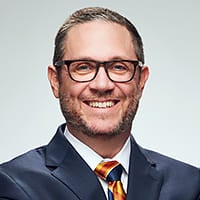 Martin Schamis, CFP®, MBA
Vice President, Head of Wealth Planning
About Martin
Martin Schamis is responsible for the strategic direction of the Wealth Planning Team, supporting more than 850 Financial Advisors who advise Janney's private retail client base.
Martin joined Janney from the Vanguard Group where he spent the majority of his 11-year tenure as Senior Manager of Financial Planning and Advice Services. Prior to Vanguard, Martin worked as a Financial Advisor for Morgan Stanley. Martin graduated with a Bachelor's degree in Physics and Art from the University of Delaware and received an MBA in Finance from St. Joseph's University.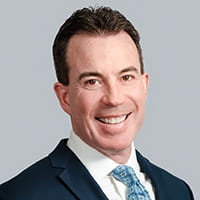 Mike Halloran, CFA
Equity Strategist
About Mike
Mike Halloran serves as an Equity Strategist in Janney's Investment Strategy Group. Bringing over 20 years of financial service experience to Janney's established team of professionals, Mike analyzes all asset classes with particular emphasis on equity research.
Prior to Janney, Mike was Vice President of Market Strategy for BPU Investment Management Group, and was responsible for the development of the firm's global outlook and implementation of numerous investment strategies. His previous experience includes performing equity research for large cap core and growth mutual funds, and working in PNC's investment banking organization supporting M&A, high yield, private placement, loan syndication, and derivative security transactions. He is also an adjunct finance professor and former aerospace research engineer.
Mike received his B.S. in Mechanical Engineering from the University of Pittsburgh, M.B.A. from Carnegie Mellon University and his M.S. in Mechanical Engineering from the University of Florida. He also holds the Chartered Financial Analyst (CFA) designation.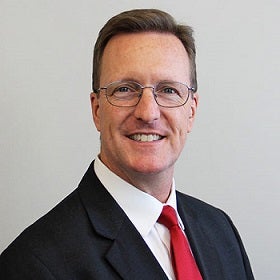 Robert Wheeler, CLU®, ChFC®, CLTC®
Regional Insured Solutions Director
About Robert
Robert Wheeler serves as a Regional Director for Janney's Insured Solutions Group. In this role, he is responsible for developing annuity and insurance opportunities, providing a consultative approach and external support to the region's Financial Advisors as they address their client's financial needs.
Professional Experience
Mr. Wheeler has more than 10 years of experience in the financial services and investment industry. Before joining Janney in 2019, he was a Market Leader with BB&T Bank and a Regional Vice President with the John Hancock Life Insurance Company.
Education and Personal Background
Mr. Wheeler holds Chartered Life Underwriter® and Chartered Financial Consultant® designations from The American College. He has a B.A. from Syracuse University.
In his spare time, Mr. Wheeler is active with the Boy Scouts and Amazing Tails Service Dogs. He lives in New London, PA with his wife, Leslie, and their sons, Collin and Dean.
Contact us today to discuss how we can put a plan in place designed to help you reach your financial goals.