Our Team
Janney's leadership team and executive committee are composed of respected professionals with extensive industry knowledge, veteran insight, and a shared strategic vision for the future. With many able to draw upon their own backgrounds as advisors, this team and committee understand the demands and rewards of your profession, and they are here to help you succeed.
Primary support comes from your Branch, Complex, and Regional Managers. With years of industry experience, they serve as both mentors and managers, allowing you the freedom to run your own practice while working with you to help it grow.
Chris Walker
Senior Vice President/ Wealth Management, Branch Manager
About Chris
Chris Walker began his career in the financial services industry in 1991, spending 5 years at Nashville based J.C. Bradford and 16 combined years at UBS and Wells Fargo before joining Janney in 2017.
Living throughout the southeastern United States growing up, he claims Chattanooga as his hometown, where he attended the Baylor School. He graduated from the University of Tennessee, where he met his wife, Louise. He and Louise are proud parents of twins and spend their weekends cheering for them on tennis, basketball, and volleyball courts, soccer fields, and swimming pools.
Chris gives back to the community by volunteering his time with the Boys & Girls Club of Middle Tennessee, Second Harvest Food Bank, and Nashville Children's Alliance.
He is a member of Trout Unlimited and the Coastal Conservation Association. Outside of the office, he enjoys mountain biking, fly fishing, and camping with his family.
Contact

Phone:
615.538.9925

Email:
cwalker@janney.com
Sheala H. Smith
Branch Operations Manager
About Sheala
After graduating from Cheatham County High School in 1987 and Western Kentucky University in 1991, Sheala began her career in the investment services industry at J. C. Bradford & Company in Nashville. Since then, she has worked for PaineWebber/UBS, Smith Barney and Wells Fargo Advisors before joining Janney in August, 2017.
Sheala, and her husband Jamie, lives in Franklin, Tennessee. She enjoys watching her children grow into young adults, spending time with family and friends, hanging out with her pup, Lucy, watching great movies and TV Series, traveling and volunteering for various non-profits, when time allows.
Contact

Phone:
615.538.9929

Email:
shsmith@janney.com
Brad S. Dickens, C(k)P®, QPFC™
First Vice President / Wealth Management, Financial Advisor
About Brad
With more than 28 years of experience in the financial services industry, Brad takes great pride in helping his clients financially prepare themselves for major life events such as retirement, estate planning, sending their children to college and much more. He takes time to listen to his clients' needs and makes recommendations that are in line with clients needs and goals.
He began his financial services career as an Investment Consultant at Merrill Lynch and was associated with Wells Fargo for 18 years before joining Janney in 2018.
Brad attended West Virginia University where he earned a Bachelor's of Science in Marketing and a Bachelor's of Business Administration in Communication. He is a Certified 401(k) Professional and is one of the only ten people in Tennessee with the C(k)P® designation.
Brad resides in Brentwood, where he raises his two teenage sons. In his free time, Brad enjoys the outdoors. He can be found in the woods, on the lake, or on the sidelines at one of his boy's many sporting events.
Contact

Phone:
615.538.9943

Email:
bdickens@janney.com
Stephen M. Elder
Senior Vice President/ Investments, Financial Advisor
About Stephen
Steve began his career in financial services in 1989 with Northwestern Mutual and was associated with Hilliard Lyons for 17 years before joining Janney in 2017.
Steve graduated from the University of Tennessee with a degree in Business Administration and has completed coursework at the Securities Industry Institute at the Wharton School of Business.
In the community, he has served as past President of the Middle Tennessee Chapter of Fellowship of Christian Athletes. Outside of the office, he enjoys spending time with his family, cooking, reading, traveling and golfing. He and his wife, Vicki, are parents to two grown children.
Contact

Phone:
615.538.9927

Email:
selder@janney.com
Ben Elder
Financial Advisor
About Ben
Ben Elder comes to us from Jackson National where he served as an Analyst on the Investment Management and Portfolio Strategy Group. He was promoted to this position after working with advisors as an Internal Wholesaler. During his time as an Analyst, Ben also completed his coursework for the CFP® professional designation at Belmont University, and shortly thereafter successfully passed the exam to earn his Certified Financial Planner designation.
Ben Elder is a 2015 graduate of the University of Tennessee in Knoxville with a Bachelor of Science degree in Finance. During his time there, Ben was a member of a Business Valuation team selected by the accounting firm of Moss Adams LLP to represent the University as a national finalist. He was also Co-captain of the UT CME Commodities Challenge Team, becoming the first team in University history to make it to the final round, placing 42nd out of over 500 other teams from Universities across the world. Ben also won two trading competitions within the University of Tennessee Investment Group during his time there.
Ben is newly married to the former Kristen Womack and they reside in Brentwood.
Contact

Phone:
615-538-9940

Email:
belder@janney.com
Steven W. Glasgow, CFA®, AIF®
Executive Vice President/Wealth Management, Financial Advisor
About Steven
Steven brings over 20 years of experience working with individual and institutional investors and concentrates in the areas of defined contribution plans, defined benefit plans, endowments, and foundations.
A nationally recognized leader in the retirement plans space, Steven was named one of only five finalists for the 2013 PLANSPONSOR Retirement Plan Advisor of the Year Award. This recognition followed his ranking among the nation's "Top 100 Retirement Plan Advisors" for 2013 by PLANADVISOR magazine, a position he also held in 2012 along with "Top 50 Defined Contribution Advisors" for 2012 by 401k Wire. He is a member of BlackRock's DC Leaders Circle, a program focusing on recognized influencers in the defined contribution (DC) marketplace, and he frequently serves as a speaker at defined contribution professional conferences.
Beginning his career as a municipal bond trader with Paine Webber / UBS, he moved to Nashville in 1995 and several years later joined Morgan Stanley. From 2004-2008 he was with Wachovia Securities and then Stanford Group as Senior Vice President / Financial Advisor, joined Avondale in 2009, and finally Janney in 2018.
Steven received his bachelor's degree in finance from Auburn University and his MBA from the Crummer School of Business at Rollins College. He is a Chartered Financial Analyst (CFA) and s graduate of the University of Pittsburgh's Katz School of Business Accredited Investment fiduciary (AIF) program. He resides in Franklin, TN with his wife and two children.
Contact

Phone:
615.538.9931

Email:
sglasgow@janney.com
Jason Minor, CRPC®
Vice President / Wealth Management, Financial Advisor
About Jason
With 18 years of experience in the financial services and wealth management industry, Jason is dedicated to providing clients personalized recommendations based on individual circumstances and goals. In addition to individuals and families, Jason is dedicated to his institutional and 401(k) plans/participants.
Having worked through multiple market cycles, it is his goal to manage the risks of his clients based on their tolerance by staying connected with them on major life changes. He also enjoys helping educate institutional client participants on the value of using company retirement plans to help them take control of their future retirement needs in a cost effective and streamlined manner.
Jason graduated Cum Laude from Liberty University with a Bachelor's of Science in finance. He holds the designation of Chartered Retirement Planning Counselor (CRPC®).
Before working in the financial industry, Jason performed nationally both on Television and Broadway. After having the opportunity to travel the country doing national tours of Gypsy and Sound of Music, Jason settled down in the middle Tennessee area where he has lived for over twenty years. He spends his free time with his wife, Amanda, and their three children going to and from plays, rehearsals, ball games and practices. He loves spending time with his family and volunteering at their church youth group as well as coaching his kids in their various activities. Jason is also a member of the Screen Actors Guild and the Actors Equity Association.
Contact

Phone:
615.538.9942

Email:
jminor@janney.com
Kim Richardson
Vice President/ Wealth Management, Financial Advisor
Contact

Phone:
615.538.9928

Email:
krichardson@janney.com
Jordan Sibler
Financial Advisor
About Jordan
Jordan works with individual and institutional clients, including defined contribution plans, defined benefit plans, endowments, and foundations. Jordan began his career in 2005 with Wachovia Securities, where he earned the firm's Recognition of Excellence Award for his outstanding client service in working with over 50 institutional retirement plans, providing detailed vendor analysis, benchmarking and performance reporting.
He received his BS degree in human Organizational Development from Vanderbilt University in 2005.
Contact

Phone:
615.538.9933

Email:
jsibler@janney.com
Jamie Smith
Vice President/ Investments, Financial Advisor
About Jamie
Jamie began his career in the financial services industry in 1991, working for firms such as Smith Barney, Morgan Keegan, SunTrust and Wells Fargo Advisors, before joining Janney in 2017. Jamie is dedicated to making recommendations to clients that consider their individual facts and circumstances, including their long-term goals and risk tolerance. His extensive experience, throughout major shifts in the markets, enables him to help his clients address their specific financial goals.
Jamie attended Arkansas State University where he played football for the university while obtaining a Bachelor's degree in Finance. In addition to the applicable securities registrations, he also holds the Chartered Retirement Planning Counselor℠ (CRPC®) professional designation.
Jamie has four children and spends a lot of his spare time driving to and coaching basketball, football and baseball. When time allows, he volunteers for Second Harvest Food Bank and the Brentwood Baseball Club. Away from the office, he enjoys hiking, snow skiing and golf.
Contact

Phone:
615.538.9926

Email:
jmsmith@janney.com
Jim Stephens
Senior Vice President / Private Client Group, Financial Advisor
About Jim
Jim Stephens is a Nashville native and has been in the financial services industry since 1991. He worked for Morgan Stanley Dean Witter and Wells Fargo Advisors before joining Janney in May 2018. Jim and his wife of 30 years, Dale, have two children and two grandchildren. He graduated from McGavock High School and attended George Peabody College. Jim is a classically trained musician and has a private pilot's license. Jim and his family enjoy traveling and spending time at the beach.
Contact

Phone:
615.538.9939

Email:
jstephens@janney.com
Mark Willoughby
Financial Advisor
About Mark
Mark began his career in the securities industry in 1993 with Hilliard Lyons. He was also a partner in CapWealth Advisors and most recently with Hilliard Lyons before joining Janney in 2019.
A native of Nashville, he is a graduate of the University of South Carolina, where he played varsity football and was a member of student government. He is also a graduate of the LSU Graduate School of Banking of the South. He and his wife, Laura, have two children.
Mark is currently a board member and past President of Youth Encouragement Services, a Nashville inner city ministry, and Board President of World Christian Broadcasting.
Contact

Phone:
615.538.9932

Email:
mwilloughby@janney.com
Supported By
We collaborate with other Janney specialists, as needed, who have in-depth experience in specific disciplines. Together, we can assess your unique situation, analyze difference strategies, and develop a plan fit for your unique needs and goals.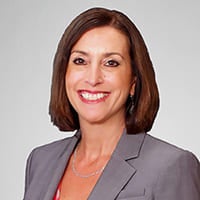 Debra Roey
Vice President, Retirement Plan Services Director
About Debra
Debra S. Roey joined Janney Montgomery Scott LLC in November 2006, as Janney Retirement Plan Services (JRPS) Manager. JRPS was founded in 1982 to provide Janney's Corporate Retirement Plan Clients with support in plan design analysis, proposal procurement and review, investment fiduciary services, technical expertise, and problem resolution.
Debra has over 30 years of experience in the Retirement Plan arena. Prior to joining Janney, she served as Regional Director with Union Central Life Retirement and Investment Services. During her tenure, she received numerous sales awards including qualification for the company's highest society membership. She also served on several corporate committees involved with Strategic Planning and Product Development.
Debra earned a B.A. in Business Administration from Rutgers University.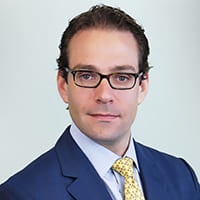 Guy LeBas
Chief Fixed Income Strategist, Janney Montgomery Scott LLC Director, Custom Fixed Income Solutions, Janney Capital Management
About Guy
Guy LeBas is Janney's Chief Fixed Income Strategist, as well as Head of Fixed Income for Janney Capital Management. As Strategist, he is responsible for providing direction to the Firm's clients on the macroeconomic, interest rate, and bond market investing climate.
Guy authors bond market periodicals, which provide relative value recommendations across the fixed income spectrum. With Janney Capital Management, Guy is responsible for overseeing the Firm's discretionarily managed bond portfolios, which take a client-tailored approach to generating consistent income across interest rate environments.
Guy joined Janney in 2006. Prior to joining Janney, Guy served as Interest Rate Risk Manager for U.S. Trust's bank asset and liability portfolios, a role in which he oversaw risk and return on $20 billion of bank assets and derivatives.
Guy is also a frequent guest on CNBC, Bloomberg TV and Fox Business News, as well as a regular speaker at financial industry conferences. He received his education from Swarthmore College, holds an M.S. in Applied Economics from Johns Hopkins University, and is a CFA Charterholder.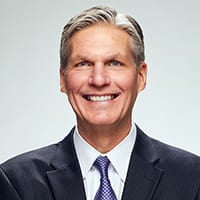 Mark D. Luschini
Chief Investment Strategist, Janney Montgomery Scott LLC President and Chief Investment Officer, Janney Capital Management
About Mark
Mark Luschini is the Chief Investment Strategist for Janney Montgomery Scott LLC, leading the Investment Strategy Group. In that capacity Mark is responsible for establishing the Firm's broad outlook relating to conditions in the capital markets and the economy and to develop investment strategies that align with the best interest, goals, and objectives of individual and institutional clients. He also establishes the Firm's asset allocation models used for portfolio construction and financial planning.
As Chief Investment Strategist, Mark serves as the Janney's investment spokesperson, offering national market commentary and developing asset allocation models and investment strategies. He chairs the investment committee and actively interfaces with both current and prospective clients.
Additionally, Mark directs Janney Capital Management, the Firm's discretionary investment management division. Under his leadership, Janney Capital Management has delivered competitive investment results across multiple strategies. The total assets under management has grown to more than $4 billion, with nearly $3 billion in traditional equity and fixed income assets, and over $1 billion in various strategic and tactical asset allocation strategies utilizing exchange-traded solutions and mutual funds. Mark served on the Board of Managers for Janney, and currently serves as a Trustee for the Firm's Pension & Profit Sharing Plan. He is a member of the Janney Wealth Management Department's Mutual Fund and Alternative Investment Committees.
In Janney Capital Management, Mark chairs the Investment Committee which sets asset class and sector policy and directly participates in managing the equity, fixed income, and asset allocation strategies under its advisory. Mark has spent more than 30 years in the investment industry. He utilizes that experience to speak on topics related to macroeconomics and investment management at seminars and conferences.
His comments and written articles have been circulated in numerous publications ranging from the Wall Street Journal and Barron's to the New York Times, USA Today, Financial Times, and Money magazine. He has appeared in various media outlets including CNBC, Bloomberg Television, Fox Business News, and CNN.
He has a BA and MBA from Gannon University and holds the Chartered Market Technician (CMT) designation from the Market Technicians Association
Contact us today to discuss how we can put a plan in place designed to help you reach your financial goals.