Our Team
With over 60 years of combined industry experience, Fried Mouro Wealth Management strives to provide excellent service as we guide our clients through the phases of investing: wealth accumulation, wealth preservation and wealth distribution.
Philip L. Fried, CFP®, CRPC®, CPFA
First Vice President / Wealth Management, Financial Advisor
About Philip
Philip has worked in financial services for almost 30 years and currently holds the CERTIFIED FINANCIAL PLANNERTM professional and Chartered Retirement Planning CounselorSM designations. He is a graduate of Hofstra University in New York with a bachelor's degree in Economics.
Having navigated clients through bull and bear markets for nearly three decades, Philip takes a holistic approach to his clients' entire financial picture, taking into consideration each individual's and family's unique needs. Using his extensive experience in financial planning, insurance, investments, tax-minimization strategies, retirement planning and portfolio risk management, he assists and guides his clients to accumulate wealth and plan for life's necessities. Philip also manages their portfolios through evolving market and economic environments. He has a passion for helping clients define goals and establish a prudent strategy centered on their priorities, making adjustments as inevitable life changes occur.
Philip is very active in his Church, having served on Parish Council, and as a member of the Choir. He and his wife enjoy traveling, hiking, and spending time at their west coast Florida beach home.
Contact

Phone:
919.650.6042

Email:
pfried@janney.com
Robert V. Mouro, CFP®, CRPC®, CPFA, CLTC®
First Vice President / Wealth Management, Financial Advisor
About Robert
After a successful career in the specialty chemical industry, Robert brings a unique perspective to wealth management. Now, with almost 20 years in financial advisory, he enjoys helping a loyal and growing clientele look forward to meaningful goals he's helped them identify. Clients include dentists, physicians, business owners, individuals, and families building wealth who benefit from his experience and consideration throughout their investment lifetimes.
Robert's professional designations include the CERTIFIED FINANCIAL PLANNER™ professional (CFP®) certification from the Certified Financial Planner Board of Standards, the Chartered Retirement Planning Counselor® (CRPC®), the Certified Plan Fiduciary Advisor®, (CPFA®) designation from the National Association of Plan Advisors, and the Certification for Long Term Care (CLTC®). Robert earned a B.S. in Chemical Engineering from the University of Florida and an MBA from Oakland University.
Active in the community, Robert is a member of the Rotary Club of Morrisville and a Board Member of the Northwest Cary YMCA. He and his wife enjoy traveling, snow skiing, and spending time with their two sons and their spouses. You can also find him cheering for the Carolina Hurricanes and Florida Gators and dining with friends and family.
Contact

Phone:
919.650.6041

Email:
rmouro@janney.com
Crystal Woodberry
Registered Private Client Associate
About Crystal
Crystal brings more than 15 years of experience supporting financial advisors and client associates. With her experience
in brokerage operations, she is excited to make a positive contribution as a Registered Private Client Associate. Crystal is
conscientious, professional, and adaptable. She strives to make every client contact a positive and pleasant experience.
Crystal was born in Wilmington, North Carolina and graduated from The University of North Carolina Greensboro. In her
spare time, Crystal enjoys spending time with family, cooking, camping, bowling, reading, and writing.
Contact

Phone:
919.650.6043

Email:
cwoodberry@janney.com
Josiah Frost
Private Client Associate
About Josiah
Josiah recently graduated from North Carolina State University, where he earned a degree in Business Administration with a Finance Concentration. In his free time Josiah enjoys playing and watching sports, working out, cooking, and traveling.
Contact

Phone:
919-650-6049

Text:
919-650-6049

Email:
jfrost@janney.com
Supported By
We collaborate with other Janney specialists, as needed, who have in-depth experience in specific disciplines. Together, we can assess your unique situation, analyze difference strategies, and develop a plan fit for your unique needs and goals.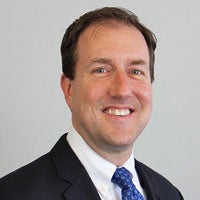 Dan Wantrobski, CMT®
Managing Director, Director of Research
About Dan
Dan Wantrobski is Director of Research at Janney Montgomery Scott and has over 20 years of industry experience as a technical analyst and strategist.
Mr. Wantrobski spent the first 10 years of his career at Paine Webber and UBS, where he developed his knowledge as a technician and macro strategist following the equity, fixed income, commodity, and currency markets. He has also spent time at Fox Pitt Kelton, Bedford Quantitative, and New Albion Partners. From 2008 to 2016, Mr. Wantrobski served as Janney's technical strategist.
Mr. Wantrobski regularly comments in the media on key issues arising in the industry, with appearances in outlets such as The Wall Street Journal, Reuters, The Philadelphia Inquirer, CNBC, Fox Business, and Bloomberg TV. He is also a frequent speaker at financial industry conferences, including the Ernst & Young Annual Firm Conference where he has served as a guest speaker for the last five years.
Mr. Wantrobski is a Chartered Market Technician ® (CMT) and attended Villanova University, graduating cum laude with a B.S. in Finance.
He currently resides in Moorestown, NJ where he volunteers as a firefighter with Relief Engine Co. 312.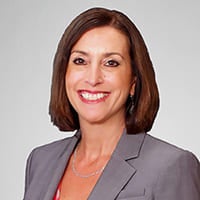 Debra Roey
Vice President, Retirement Plan Services Director
About Debra
Debra S. Roey joined Janney Montgomery Scott LLC in November 2006, as Janney Retirement Plan Services (JRPS) Manager. JRPS was founded in 1982 to provide Janney's Corporate Retirement Plan Clients with support in plan design analysis, proposal procurement and review, investment fiduciary services, technical expertise, and problem resolution.
Debra has over 30 years of experience in the Retirement Plan arena. Prior to joining Janney, she served as Regional Director with Union Central Life Retirement and Investment Services. During her tenure, she received numerous sales awards including qualification for the company's highest society membership. She also served on several corporate committees involved with Strategic Planning and Product Development.
Debra earned a B.A. in Business Administration from Rutgers University.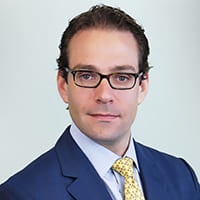 Guy LeBas
Chief Fixed Income Strategist, Janney Montgomery Scott LLC Director, Custom Fixed Income Solutions, Janney Capital Management
About Guy
Guy LeBas is Janney's Chief Fixed Income Strategist, as well as Head of Fixed Income for Janney Capital Management. As Strategist, he is responsible for providing direction to the Firm's clients on the macroeconomic, interest rate, and bond market investing climate.
Guy authors bond market periodicals, which provide relative value recommendations across the fixed income spectrum. With Janney Capital Management, Guy is responsible for overseeing the Firm's discretionarily managed bond portfolios, which take a client-tailored approach to generating consistent income across interest rate environments.
Guy joined Janney in 2006. Prior to joining Janney, Guy served as Interest Rate Risk Manager for U.S. Trust's bank asset and liability portfolios, a role in which he oversaw risk and return on $20 billion of bank assets and derivatives.
Guy is also a frequent guest on CNBC, Bloomberg TV and Fox Business News, as well as a regular speaker at financial industry conferences. He received his education from Swarthmore College, holds an M.S. in Applied Economics from Johns Hopkins University, and is a CFA Charterholder.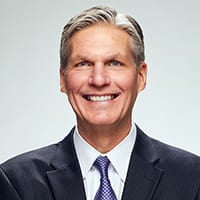 Mark D. Luschini
Chief Investment Strategist, Janney Montgomery Scott LLC President and Chief Investment Officer, Janney Capital Management
About Mark
Mark Luschini is the Chief Investment Strategist for Janney Montgomery Scott LLC, leading the Investment Strategy Group. In that capacity Mark is responsible for establishing the Firm's broad outlook relating to conditions in the capital markets and the economy and to develop investment strategies that align with the best interest, goals, and objectives of individual and institutional clients. He also establishes the Firm's asset allocation models used for portfolio construction and financial planning.
As Chief Investment Strategist, Mark serves as the Janney's investment spokesperson, offering national market commentary and developing asset allocation models and investment strategies. He chairs the investment committee and actively interfaces with both current and prospective clients.
Additionally, Mark directs Janney Capital Management, the Firm's discretionary investment management division. Under his leadership, Janney Capital Management has delivered competitive investment results across multiple strategies. The total assets under management has grown to more than $4 billion, with nearly $3 billion in traditional equity and fixed income assets, and over $1 billion in various strategic and tactical asset allocation strategies utilizing exchange-traded solutions and mutual funds. Mark served on the Board of Managers for Janney, and currently serves as a Trustee for the Firm's Pension & Profit Sharing Plan. He is a member of the Janney Wealth Management Department's Mutual Fund and Alternative Investment Committees.
In Janney Capital Management, Mark chairs the Investment Committee which sets asset class and sector policy and directly participates in managing the equity, fixed income, and asset allocation strategies under its advisory. Mark has spent more than 30 years in the investment industry. He utilizes that experience to speak on topics related to macroeconomics and investment management at seminars and conferences.
His comments and written articles have been circulated in numerous publications ranging from the Wall Street Journal and Barron's to the New York Times, USA Today, Financial Times, and Money magazine. He has appeared in various media outlets including CNBC, Bloomberg Television, Fox Business News, and CNN.
He has a BA and MBA from Gannon University and holds the Chartered Market Technician (CMT) designation from the Market Technicians Association
Contact us today to discuss how we can put a plan in place designed to help you reach your financial goals.