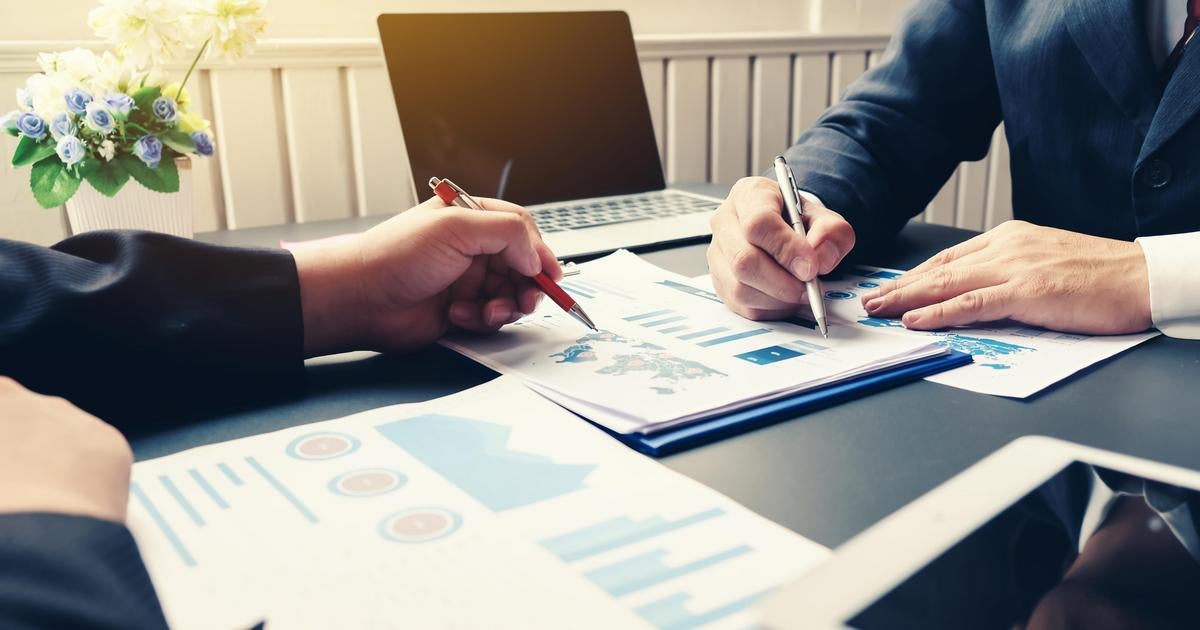 Safe and Secure, Now and in the Long-Term
First and foremost, Janney's business model is, by design, focused on serving our clients while maintaining long-term financial strength and stability of the Firm. We seek to offer a variety of strategies and solutions to help you achieve your financial needs and goals, while maintaining the highest standard of account protections.
Through every market condition and every stage of your life, Janney provides stability and coverage for the safety and security of your assets. In addition to our strict compliance with the Securities and Exchange Commission's (SEC) customer protection rules, the assets in your Janney account are protected through multiple layers within our process.
FDIC Insured Programs
The Federal Deposit Insurance Corporation (FDIC) was created in 1933 to uphold public confidence and encourage stability in the financial system through the promotion of sound banking practices. When an individual's assets are held at a bank, they are protected in the event of a bank closure by the FDIC. In the event that the bank fails, FDIC insurance covers both the principal and accrued interest in a bank account, up to $250,000 per depositor, for each ownership category in any program bank (FDIC-insured depository institutions participating in Janney Insured Sweep) where money is deposited. Typically, if you have cash in excess of $250,000 ($500,000 for joint accounts) to protect, you would need to hold assets across multiple banks in order to maximize your FDIC insurance.
Janney's Insured Sweep Program – Simplified and Secure
Janney's Insured Sweep Program can help you increase your FDIC protection. It automatically places your cash across up to 10 banks within our program bank list, providing up to $2.5 million in FDIC protection for individuals and $5 million for joint households. If you already have cash held directly with one of our program banks, you can work with your Janney Financial Advisor to request your cash be allocated to other banks, if available, to take into consideration any assets held elsewhere.

How It Works
Utilizing multiple banks, Janney seeks to provide FDIC insurance coverage up to $2,500,000 for an individual account; $5,000,000 for joint accounts; and $2,500,000 for retirement and corporate accounts ("Program Limit"). Cash in your account above the stated Program Limit (referred to herein as "excess cash balances") will continue to be deposited into additional Program Banks meaning that it is possible, though not guaranteed, that you could receive FDIC insurance coverage above the Program Limit when excess cash balances are invested in Program Banks.
Our ability to sweep your cash balances to a Program Bank depends on the Program Bank's capacity to accept the deposits. If a Program Bank has insufficient capacity to accept additional sweep deposits, or otherwise reduces its capacity to accept sweep deposits, and sweeping additional deposits to any other Program Bank is unfeasible, cash balances in your account that cannot be swept to any Program Bank will automatically be invested in shares of a government money market fund.
Your deposited cash balances will be allocated nightly to one or more banks. The number of banks to which balances are allocated will be determined by your total balances and Program Bank capacity.
For a detailed description of the coverage and limitations of FDIC insurance, visit fdic.gov.
Excess cash balances exceeding the aggregate FDIC insurance Program Limits ($2,500,000 for individual accounts and $5,000,000, for joint accounts) will continue to be deposited into additional Program Banks so long as such Program Banks have capacity to accept the deposits. As stated previously herein, a government money market fund may be utilized when banks are at capacity and no longer accepting cash deposits which could impact the amount of FDIC insurance coverage.
The fund is not FDIC insured but is covered by the Securities Investor Protection Corporation (SIPC) up to applicable limits. For more information on SIPC, please refer to sipc.org.
Additional Opportunities for Your Cash or Reinvestment Needs
In addition to Janney's Insured Sweep Program, your Janney Financial Advisor can help you obtain additional FDIC protection through FDIC insured brokered Certificates of Deposit (CDs). Brokered CDs sold at Janney are backed by the full faith and credit of the United States through the Federal Deposit Insurance Corporation (FDIC). Deposits are protected up to $250,000 per depositor, per insured depository institution. These limits apply to all deposits with one particular issuer, regardless of where the deposits are held.
Because the FDIC only covers up to a certain amount, you may be asking, "what else is government guaranteed?" The answer is U.S. Treasury bonds and notes. These are liquid instruments and are backed by the full faith and credit of the United States, similar to the FDIC—however, there are no premiums or reserves that the Treasury has in place to backstop those promises, per se. The guarantee is stated and also comes with the understanding that the U.S. Government will not default on its debt obligations. Unlike the FDIC guarantee, there are no quantified limits to the guarantee that the government puts behind its debts.
Beyond Investing. Connecting. Additional Layers of Protection for Your Peace of Mind
In addition to our FDIC Insured Programs, there are additional account protections through the Securities Investor Protection Corporation (SIPC) and Lloyd's of London.

SIPC Protection
Assets in your brokerage account are protected through Janney's membership in the nonprofit Securities Investor Protection Corporation (SIPC).
In the highly unlikely event that our firm should ever fail, and should your assets not be recovered through the firm, the SIPC will step in to ensure delivery of up to $500,000 of coverage (not more than $250,000 in cash) to each eligible account.

Insurance in Excess of SIPC Coverages
Janney provides additional insurance supplementing SIPC coverage through certain underwriters at Lloyd's of London. This excess insurance is provided to you at Janney's expense.
Should your assets not be recovered through the firm or under SIPC protection limits, this additional insurance will cover your account subject to a limit of $24.5 million per client, and an aggregate loss limit of $100 million. If you maintain more than one account at Janney in separate capacities (i.e., individually, jointly, as a trustee), each account would be protected by SIPC and the excess insurance.
Working With Janney
Depending on your financial needs and personal preferences, you may opt to engage in a brokerage relationship, an advisory relationship or a combination of both. Each time you open an account, we will make recommendations on which type of relationship is in your best interest based on the information you provide when you complete or update your client profile.
When you engage in an advisory relationship, you will pay an asset-based fee which encompasses, among other things, a defined investment strategy, ongoing monitoring, and performance reporting. Your Financial Advisor will serve in a fiduciary capacity for your advisory accounts.
For more information about Janney, please see Janney's Relationship Summary (Form CRS) on www.janney.com/crs which details all material facts about the scope and terms of our relationship with you and any potential conflicts of interest.
By establishing a relationship with us, we can build a tailored financial plan and make recommendations about solutions that are aligned with your best interest and unique needs, goals, and preferences.
Contact us today to discuss how we can put a plan in place designed to help you reach your financial goals.
Janney Montgomery Scott LLC, its affiliates, and its employees are not in the business of providing tax, regulatory, accounting, or legal advice. These materials and any tax-related statements are not intended or written to be used, and cannot be used or relied upon, by any taxpayer for the purpose of avoiding tax penalties. Any such taxpayer should seek advice based on the taxpayer's particular circumstances from an independent tax advisor.