Our Team
The formation of The Halter Group can be traced back to Gary Halter's tenure at Advest Inc. – the former Hartford headquartered brokerage firm that had its origins stretching back to 1905. It was here, at Advest, that Gary's mother and Benjamin & Brian's grandmother, Leatrice Halter, helped her son land a job as a stockbroker. Lea had been working at Advest as a Sales Assistant for many years and could see her son had many of the same qualities as other successful brokers at the firm. He was smart, could think quickly on his feet, and most importantly had a desire to help others. Entering the business as a "stockbroker" in 1981, Gary has now evolved into a seasoned "Financial Advisor" offering retirement services well beyond simple portfolio management.
Much like Lea saw potential in her son, Gary soon learned his sons possessed a similar desire to help others. Upon earning a degree in finance from Bentley University, Ben went on to work at the same firm as his father until finally teaming up together here at Janney Montgomery Scott, along with their Senior Registered Client Associate, Sharland Baker. Soon after, Gary's other son, Benjamin's twin brother, and Quinnipiac University business school graduate, Brian Halter, joined the Halter Group as the team propelled to new heights in the wealth management industry.
The Halter Group has evolved tremendously over the past 40 years, seen many Bull and Bear markets, but what has remained is the unwavering and steadfast commitment to be right by our clients' side for as long as they need us. It is this deeply ingrained history in financial services that has stimulated Gary, Benjamin, Brian and Sharland to grow as advisors and what keeps them striving to learn more every day. With over 60 years of combined industry experience, Gary, Benjamin, Brian & Sharland strive to provide excellent service as they guide their clients through all stages of life. Welcome to The Halter Group.
Gary S. Halter, RICP®
Executive Vice President / Wealth Management, Financial Advisor
About Gary
Gary Halter has been making recommendations to individuals and small businesses investment accounts for over 30 years. He began his career at Advest Inc., a New England regional brokerage firm, before moving to RBC Wealth Management, and now Janney. He graduated from Virginia Tech with a Bachelors of Science degree and hold the following licenses: 7, 63, and 65 brokerage licenses along with his Life Insurance and Annuity licenses. Gary has also earned the Retirement Income Certified Professional® (RICP®) designation. This advanced designation equips Gary with the knowledge to effectively manage the transition from asset accumulation during a client's working years to asset decumulation in retirement.
Gary works with his clients to recommend customized portfolios based on goals and risk tolerance and use a variety of investment strategies and vehicles in creating the personalized account structure. Gary is able to quickly respond to changing market conditions and make recommendations to investment opportunities on a timely basis.
Gary has been married to his wife, Gail, for 30 years and are parents to twin boys, Benjamin and Brian. Benjamin is a graduate of Bentley University and Brian is a graduate of Quinnipiac University; both have successfully earned the Bachelor of Science in Finance degrees. Outside of the office, Gary enjoys golfing, bowling, and exercising.
Contact

Phone:
860.657.5894

Email:
ghalter@janney.com
Benjamin H. Halter, AWMA®
Financial Advisor
About Benjamin
Benjamin entered the financial services industry directly out of college after receiving a degree in finance from Bentley University. He spent two years at RBC Wealth Management, before joining Janney in 2018 to form The Halter Group with his father, Gary Halter. Benjamin is a fully licensed Financial Advisor, holding a Series 7, 66, and Life, Accident and Health Insurance Licenses.
In June of 2019, Benjamin earned his Accredited Wealth Management Advisor designation℠ (AWMA®) from the College for Financial Planning, allowing him to thoroughly evaluate assets under management and make appropriate recommendations for clients.
Outside of the office Benjamin is an avid ping-pong player and also enjoys exercising, golf, & gardening.
Ben lives and plays in Glastonbury, Connecticut.
Contact

Phone:
860.657.5896

Email:
bhalter@janney.com
Brian W. Halter, CRPC®
Registered Private Client Associate
About Brian
Brian Halter is a graduate of Quinnipiac University, with a bachelor of science degree in finance.
Prior to joining The Halter Group in September of 2021 Brian was an investment consultant at Equitable Advisors and an associate at Morgan Stanley. Brian is a fully licensed Private Client Associate and holds his Series 7 & 66 licenses, in addition to his Life, Accident, & Health insurance licenses. In March of 2022, Brian earned his Chartered Retirement Planning Counselor designation, allowing him to successfully navigate clients towards an easy transition into retirement and create a financial plan to maximize all forms of retirement income.
Outside of the office Brian enjoys singing and playing guitar at local venues, clubs, and restaurants throughout Connecticut and New England.
Contact

Phone:
860.657.5886

Email:
brianhalter@janney.com
Sharland Baker, CRPC®
Senior Registered Private Client Associate
About Sharland
Sharland Baker joins Janney as a Senior Registered Private Client Associate. Prior to her role at Janney, she spent 18 years in the Finance and Banking industry. She holds her Series 7, 66, and Life and Health Insurance Licenses.
Outside of the office, Sharland loves sports, movies, and spending time with her family, consisting of three adult children and nine grandchildren.
Contact

Phone:
860.657.5897

Email:
sharlandbaker@janney.com
Supported By
We collaborate with other Janney specialists, as needed, who have in-depth experience in specific disciplines. Together, we can assess your unique situation, analyze difference strategies, and develop a plan fit for your unique needs and goals.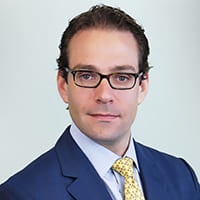 Guy LeBas
Chief Fixed Income Strategist, Janney Montgomery Scott LLC Director, Custom Fixed Income Solutions, Janney Capital Management
About Guy
Guy LeBas is Janney's Chief Fixed Income Strategist, as well as Head of Fixed Income for Janney Capital Management. As Strategist, he is responsible for providing direction to the Firm's clients on the macroeconomic, interest rate, and bond market investing climate.
Guy authors bond market periodicals, which provide relative value recommendations across the fixed income spectrum. With Janney Capital Management, Guy is responsible for overseeing the Firm's discretionarily managed bond portfolios, which take a client-tailored approach to generating consistent income across interest rate environments.
Guy joined Janney in 2006. Prior to joining Janney, Guy served as Interest Rate Risk Manager for U.S. Trust's bank asset and liability portfolios, a role in which he oversaw risk and return on $20 billion of bank assets and derivatives.
Guy is also a frequent guest on CNBC, Bloomberg TV and Fox Business News, as well as a regular speaker at financial industry conferences. He received his education from Swarthmore College, holds an M.S. in Applied Economics from Johns Hopkins University, and is a CFA Charterholder.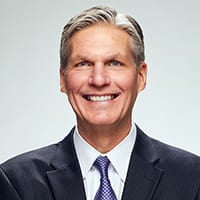 Mark D. Luschini
Chief Investment Strategist, Janney Montgomery Scott LLC President and Chief Investment Officer, Janney Capital Management
About Mark
Mark Luschini is the Chief Investment Strategist for Janney Montgomery Scott LLC, leading the Investment Strategy Group. In that capacity Mark is responsible for establishing the Firm's broad outlook relating to conditions in the capital markets and the economy and to develop investment strategies that align with the best interest, goals, and objectives of individual and institutional clients. He also establishes the Firm's asset allocation models used for portfolio construction and financial planning.
As Chief Investment Strategist, Mark serves as the Janney's investment spokesperson, offering national market commentary and developing asset allocation models and investment strategies. He chairs the investment committee and actively interfaces with both current and prospective clients.
Additionally, Mark directs Janney Capital Management, the Firm's discretionary investment management division. Under his leadership, Janney Capital Management has delivered competitive investment results across multiple strategies. The total assets under management has grown to more than $4 billion, with nearly $3 billion in traditional equity and fixed income assets, and over $1 billion in various strategic and tactical asset allocation strategies utilizing exchange-traded solutions and mutual funds. Mark served on the Board of Managers for Janney, and currently serves as a Trustee for the Firm's Pension & Profit Sharing Plan. He is a member of the Janney Wealth Management Department's Mutual Fund and Alternative Investment Committees.
In Janney Capital Management, Mark chairs the Investment Committee which sets asset class and sector policy and directly participates in managing the equity, fixed income, and asset allocation strategies under its advisory. Mark has spent more than 30 years in the investment industry. He utilizes that experience to speak on topics related to macroeconomics and investment management at seminars and conferences.
His comments and written articles have been circulated in numerous publications ranging from the Wall Street Journal and Barron's to the New York Times, USA Today, Financial Times, and Money magazine. He has appeared in various media outlets including CNBC, Bloomberg Television, Fox Business News, and CNN.
He has a BA and MBA from Gannon University and holds the Chartered Market Technician (CMT) designation from the Market Technicians Association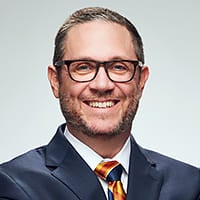 Martin Schamis, CFP®, MBA
Vice President, Head of Wealth Planning
About Martin
Martin Schamis is responsible for the strategic direction of the Wealth Planning Team, supporting more than 850 Financial Advisors who advise Janney's private retail client base.
Martin joined Janney from the Vanguard Group where he spent the majority of his 11-year tenure as Senior Manager of Financial Planning and Advice Services. Prior to Vanguard, Martin worked as a Financial Advisor for Morgan Stanley. Martin graduated with a Bachelor's degree in Physics and Art from the University of Delaware and received an MBA in Finance from St. Joseph's University.
Contact us today to discuss how we can put a plan in place designed to help you reach your financial goals.