Our Team
As your dedicated wealth advisory group, we care about you and your goals. We help you to work toward your definition of financial success. Learn more about our team below.
Garrett D. Hofer, CIMA®, CFP®
Executive Vice President/Wealth Management, Financial Advisor
About Garrett
Garrett is a native of Denver, CO. Garrett graduated with Honors from the University of Wyoming with a B.S in Finance and International Business. He has over 20 years of experience advising families and has earned the following advanced credentials:
· CIMA® (Certified Investment Management Analyst: a designation awarded by the Wharton School of Business)
· CFP® (a designation awarded by the Certified Financial Planner Board of Standards, Inc.)
As the head of planning for the team, Garrett meets with families to complete a discovery process and determine the scope of the relationship and the primary goals that we will be working diligently to achieve. Garrett will take clients through the process of determining: lifestyle goals, legacy aspirations, cash flow and liquidity needs, protecting against and preparing for unexpected life events, and planning to have fun (travel, hobbies, etc.)! The financial planning process involves comprehensive wealth forecasting and goal analysis to assist with formulation of a strategic asset allocation and investment plan. Other common topics discussed include: stock option and concentrated stock analysis and execution strategies, corporate benefit maximization [401(k), pension, deferred comp, severance, etc.], life insurance analysis, tax minimization strategies, real estate, etc. If you elect to establish an advisory services relationship based on our recommendation to you, we will provide information to you on the advisory program(s) in which you choose to invest.*
Garrett will happily collaborate with your trusted outside advisors, such as CPAs, estate attorneys, insurance experts, and realtors.
Garrett is a proud father of two children and devoted husband. The outdoors and the environment are very important to Garrett and he enjoys pursuing adventure throughout the world. Garrett was raised by a Vietnam Army veteran and single father and believes strongly in supporting veterans through direct mentoring roles and through financial support of worthy non-profit veteran organizations. Please visit the Community Involvement section of our website to learn more about some of these great organizations.
* For a detailed description of Advisory programs' services and fees, refer to the Janney Form ADV Part 2 disclosure document, available upon request and online at www.janney.com.
Contact

Phone:
860.661.0519

Email:
ghofer@janney.com
Kathryn Montana
Private Client Associate
About Kathryn
Kathryn is a proud mom and native of Connecticut. Like Garrett, Kathryn is proud to have a close military veteran family member: a Naval pilot. Kathryn graduated from the University of Tampa and then spent the early stages of her career working in Manhattan for a world renowned fashion house. Kathryn holds her Series 7 license and is a charismatic and caring person who takes great pride in helping families with all the intricacies of their wealth. She is frequently the first voice you hear when you call our office or the first smiling face to greet you when you arrive at our office. Kathryn is your personal wealth concierge for any service related items and enjoys going above and beyond to ensure your family's security and success!
Contact

Phone:
860.661.0521

Email:
kmontana@janney.com
Supported By
We collaborate with other Janney specialists, as needed, who have in-depth experience in specific disciplines. Together, we can assess your unique situation, analyze difference strategies, and develop a plan fit for your unique needs and goals.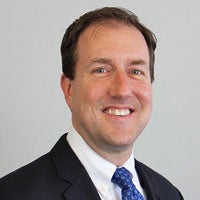 Dan Wantrobski, CMT®
Managing Director, Director of Research
About Dan
Dan Wantrobski is Director of Research at Janney Montgomery Scott and has over 20 years of industry experience as a technical analyst and strategist.
Mr. Wantrobski spent the first 10 years of his career at Paine Webber and UBS, where he developed his knowledge as a technician and macro strategist following the equity, fixed income, commodity, and currency markets. He has also spent time at Fox Pitt Kelton, Bedford Quantitative, and New Albion Partners. From 2008 to 2016, Mr. Wantrobski served as Janney's technical strategist.
Mr. Wantrobski regularly comments in the media on key issues arising in the industry, with appearances in outlets such as The Wall Street Journal, Reuters, The Philadelphia Inquirer, CNBC, Fox Business, and Bloomberg TV. He is also a frequent speaker at financial industry conferences, including the Ernst & Young Annual Firm Conference where he has served as a guest speaker for the last five years.
Mr. Wantrobski is a Chartered Market Technician ® (CMT) and attended Villanova University, graduating cum laude with a B.S. in Finance.
He currently resides in Moorestown, NJ where he volunteers as a firefighter with Relief Engine Co. 312.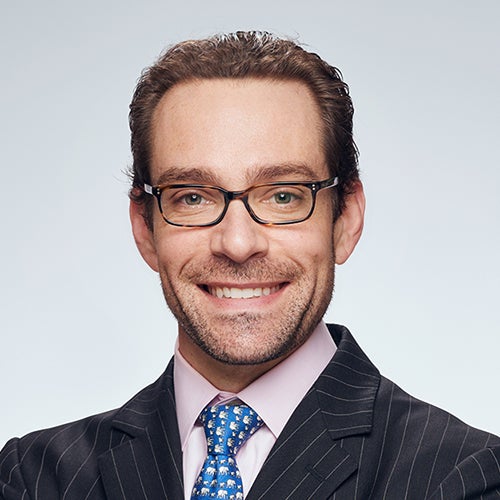 Guy LeBas
Chief Fixed Income Strategist, Janney Montgomery Scott LLC Director, Custom Fixed Income Solutions, Janney Capital Management
About Guy
Guy LeBas is Janney's Chief Fixed Income Strategist, as well as Head of Fixed Income for Janney Capital Management. As Strategist, he is responsible for providing direction to the Firm's clients on the macroeconomic, interest rate, and bond market investing climate.
Guy authors bond market periodicals, which provide relative value recommendations across the fixed income spectrum. With Janney Capital Management, Guy is responsible for overseeing the Firm's discretionarily managed bond portfolios, which take a client-tailored approach to generating consistent income across interest rate environments.
Guy joined Janney in 2006. Prior to joining Janney, Guy served as Interest Rate Risk Manager for U.S. Trust's bank asset and liability portfolios, a role in which he oversaw risk and return on $20 billion of bank assets and derivatives.
Guy is also a frequent guest on CNBC, Bloomberg TV and Fox Business News, as well as a regular speaker at financial industry conferences. He received his education from Swarthmore College, holds an M.S. in Applied Economics from Johns Hopkins University, and is a CFA Charterholder.
Contact us today to discuss how we can put a plan in place designed to help you reach your financial goals.