Our Team
Since beginning his career in the financial services industry, John has been committed to providing his clients with the highest quality of service and financial advice.
As a Certified Financial Planner™ (CFP®) professional, John adheres to an investment philosophy that emphasizes strategic planning. Utilizing a consultative approach, he works to help his clients manage their wealth. Whatever is important to his clients—their retirement needs, children's education, long-term care and insurance concerns, estate planning and more—will influence the recommendations he makes to help them meet those goals.
John G. Sassone, CFP®
Vice President/ Investments, Financial Advisor
About John
John attended Iona College on a scholarship and graduated with BA in English. He went on to obtain a Masters degree from NYU. In 1995, he completed the Certified Financial Planning program at Pace University and earned his CFP® professional designation.
Active in his community, John is a volunteer sailing instructor for The American Small Craft Association and also edits the club's newsletter. He has served as President and board member of the Alley Pond Striders, a running and walking club in NYC. John has completed 7 marathons including Boston and NYC. He is also a member of the St. Gregory's Renaissance Book Club and the US Power Squadrons. John's wife, Pat, is a teacher and writer. They have two grown sons. Spending time together on Long Island's North Fork is a major source of relaxation and rejuvenation.
Contact

Phone:
516.535.3328

Email:
jsassone@janney.com
Christopher Sassone, AWMA®
Account Executive
About Christopher
Chris is an Account Executive who is committed to maintaining the highest level of service and professionalism while offering long term financial planning to families, individuals, and small businesses.
Chris graduated from St. Francis College in Brooklyn Heights with a B.S. in Business Management. He holds the Series 7, 66 Licenses and is an Accredited Wealth Management Advisor.
Active in his community, he is a Distinguished Toastmaster and member of several Leadership and Communication organizations:
President - Toast of Queens Toastmasters Bayside New York
Member - Advanced Public Speakers Manhattan New York
Member - National Speakers Association- NYC Chapter
By teaming with his father at Janney since Jan of 2020, Chris can offer his clients more than just investments. Implementing strategies and solutions that align with clients unique needs. Including Investment services, Asset Protection, Cash Flow, Budgeting and Estate Planning Resources. Comprehensive Financial Planning that is periodically reviewed and adjusted to meet life changes.
Chris and his wife, Olga, live in Long Island, NY with their daughter, Arlene. He also enjoys bike riding and other competitive sports, while giving back to his community.
Contact

Phone:
516.535.3416

Email:
csassone@janney.com
Supported By
We collaborate with other Janney specialists, as needed, who have in-depth experience in specific disciplines. Together, we can assess your unique situation, analyze difference strategies, and develop a plan fit for your unique needs and goals.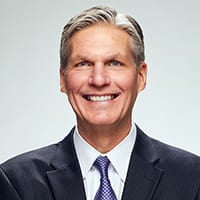 Mark D. Luschini
Chief Investment Strategist, Janney Montgomery Scott LLC President and Chief Investment Officer, Janney Capital Management
About Mark
Mark Luschini is the Chief Investment Strategist for Janney Montgomery Scott LLC, leading the Investment Strategy Group. In that capacity Mark is responsible for establishing the Firm's broad outlook relating to conditions in the capital markets and the economy and to develop investment strategies that align with the best interest, goals, and objectives of individual and institutional clients. He also establishes the Firm's asset allocation models used for portfolio construction and financial planning.
As Chief Investment Strategist, Mark serves as the Janney's investment spokesperson, offering national market commentary and developing asset allocation models and investment strategies. He chairs the investment committee and actively interfaces with both current and prospective clients.
Additionally, Mark directs Janney Capital Management, the Firm's discretionary investment management division. Under his leadership, Janney Capital Management has delivered competitive investment results across multiple strategies. The total assets under management has grown to more than $4 billion, with nearly $3 billion in traditional equity and fixed income assets, and over $1 billion in various strategic and tactical asset allocation strategies utilizing exchange-traded solutions and mutual funds. Mark served on the Board of Managers for Janney, and currently serves as a Trustee for the Firm's Pension & Profit Sharing Plan. He is a member of the Janney Wealth Management Department's Mutual Fund and Alternative Investment Committees.
In Janney Capital Management, Mark chairs the Investment Committee which sets asset class and sector policy and directly participates in managing the equity, fixed income, and asset allocation strategies under its advisory. Mark has spent more than 30 years in the investment industry. He utilizes that experience to speak on topics related to macroeconomics and investment management at seminars and conferences.
His comments and written articles have been circulated in numerous publications ranging from the Wall Street Journal and Barron's to the New York Times, USA Today, Financial Times, and Money magazine. He has appeared in various media outlets including CNBC, Bloomberg Television, Fox Business News, and CNN.
He has a BA and MBA from Gannon University and holds the Chartered Market Technician (CMT) designation from the Market Technicians Association
Contact us today to discuss how we can put a plan in place designed to help you reach your financial goals.