Our Team
No needs are more important than your own. We pride ourselves in making your needs and goals, our own. We don't simply work for you. We work with you to understand who you are as an individual and as an investor.
Our mission is to help you to define your financial objectives, and then use that knowledge to develop — together — a plan that is tailored to fit your unique needs and preferences, and is in your best interest. We're proud to offer comprehensive financial planning resources, providing you access to education, advice, planning, and consultation.
Blake T. Jones
Senior Vice President / Private Client Group, Financial Advisor
About Blake
Blake joined Janney in 2009 with over 23 years of experience in the financial services industry. He started his career in Baltimore, MD at T. Rowe Price working with corporate retirement plans. He segued to John Hancock focusing on financial planning with an emphasis on estate planning, life insurance, long-term care, and annuities. In 1996, he joined Legg Mason Wood Walker (LMWW) as a financial advisor and began his career as a wealth manager. In 2006, LMWW was acquired by Smith Barney, where Blake continued until 2009.
Blake is a graduate of Georgetown University in Washington, DC with a B.S. in Finance. He holds his FINRA Series 7, 63, and 65 along with the Chartered Retirement Plan Specialist℠ (CRPS®) and his Accredited Wealth Management Advisor℠ (AWMA®) certification program via Janney, the College for Financial Planning and the Wharton School of the University of Pennsylvania. He is also fully insurance licensed.
Blake served on the board of directors for the National Capital Area Alzheimer's Association for six years. He is also actively involved in alumni functions at his alma mater. Blake and his wife Kimberly have three daughters and live in Naples, FL.
Contact

Phone:
202-955-4324

Email:
blakejones@janney.com
D. Liane Jones
Vice President / Private Client Group, Financial Advisor
About D.
Liane has worked in the financial services arena for almost 25 years. She started her career with Legg Mason Wood Walker (LMWW) in 1991 in Washington, DC, and later moving to the corporate headquarters in Baltimore to coordinate their continuing education program. After almost five years, she transitioned to Alex. Brown and began focusing on corporate stock options and purchase plans concentrating her time on product development, sales, and operations. In 2002, she re-joined LMWW as a financial advisor creating the Jones Advisory Group with her brother, Blake Jones. In mid 2009, the team joined Janney where she now serves as Vice President/ Wealth Management on the Jones Advisory Group.
Liane is a Certified Divorce Financial Analyst® (CDFA®) designation from the Institute for Divorce Financial Analysts (IDFATM), an Accredited Asset Management Specialist℠ (AAMS®), a Chartered Retirement Plans Specialist℠ (CRPS®) from the College of Financial Planning, and an Accredited Investment Fiduciary (AIF) via Fi360. She holds her FINRA Series 7, 63, and 65, and is insurance licensed. She is a graduate of Miami University in Oxford, OH with a B.A. in international studies and a graduate of American University in Washington, DC with a Masters in international affairs.
Liane is a founding member and served six years on the board of the Global Equity Organization, a non-profit group that provides members global information on equity based compensation programs. She is a current board member of her neighborhood association, the Burleith Community Association.
Contact

Phone:
202.955.4324

Email:
ljones@janney.com
LJ Knoll
Financial Advisor
About LJ
LJ Knoll works with clients across all stages of investment experience and financial planning need, recommending to them toward solutions to address their unique financial goals. As a second generation Financial Advisor, LJ's approach to client education and service was shaped by both personal and professional experiences, all of which contribute to his broad range of financial knowledge, advice capabilities, and passion to help clients achieve their goals.
LJ learned early on from his father about the markets, how to invest, and eventually about the variety of money management and financial planning solutions that exist. This strong personal interest in finance led him to pursue it as a career. LJ's professional experience includes being fully licensed in multiple states as a Financial Advisor, in addition to being licensed in insurance (long term care, life, and annuity products), he spent time as a trader for a Florida-based hedge fund, was a past president for a prominent investment club, and has additional experience with the development of custom trading software. This dynamic combination helps LJ address various client situations and answer financial questions with confidence and experience. LJ takes great pride in customizing his approach by client no matter their question or need.
Outside of the office LJ is a member of the Financial Executive Group, volunteers with the Regional Building Committee, and the Southern Florida Disaster Relief team. Additionally, LJ enjoys all things technology ranging from computers and software design to drones and appreciates time outdoors snorkeling, hiking or camping. Originally from Eugene, Oregon, LJ attended the University of Oregon where he received his bachelor of science in physics. A Florida resident since 1998, LJ and his wife, Leigh live in Naples with their two Papillion dogs, Sonya and Bella.
Contact

Phone:
239.228.8965

Email:
ljknoll@janney.com
Supported By
We collaborate with other Janney specialists, as needed, who have in-depth experience in specific disciplines. Together, we can assess your unique situation, analyze difference strategies, and develop a plan fit for your unique needs and goals.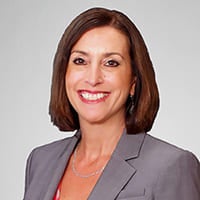 Debra Roey
Vice President, Retirement Plan Services Director
About Debra
Debra S. Roey joined Janney Montgomery Scott LLC in November 2006, as Janney Retirement Plan Services (JRPS) Manager. JRPS was founded in 1982 to provide Janney's Corporate Retirement Plan Clients with support in plan design analysis, proposal procurement and review, investment fiduciary services, technical expertise, and problem resolution.
Debra has over 30 years of experience in the Retirement Plan arena. Prior to joining Janney, she served as Regional Director with Union Central Life Retirement and Investment Services. During her tenure, she received numerous sales awards including qualification for the company's highest society membership. She also served on several corporate committees involved with Strategic Planning and Product Development.
Debra earned a B.A. in Business Administration from Rutgers University.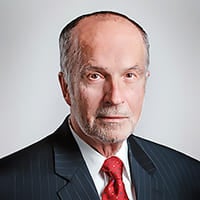 Greg Drahuschak
Market Strategist
About Greg
Greg Drahuschak joined Janney in 1991. He has over 45 years of economic experience and provides daily, weekly, and monthly market commentary, with a particular focus on the equity market, to Janney and our clients.
Prior to joining Janney, he worked as a retail broker with—and eventually transitioned into the research departments of—Butcher & Singer and Wheat First Securities. He was also an instructor at Robert Morris College and the University of Pittsburgh.
Greg has written articles for several newspapers and websites, and has been the featured financial professional on many live radio broadcasts.
He earned his B.A. in fine arts from the Indiana University of Pennsylvania, as well as certificates from the Wharton School of the University of Pennsylvania and from the New York Institute of Finance.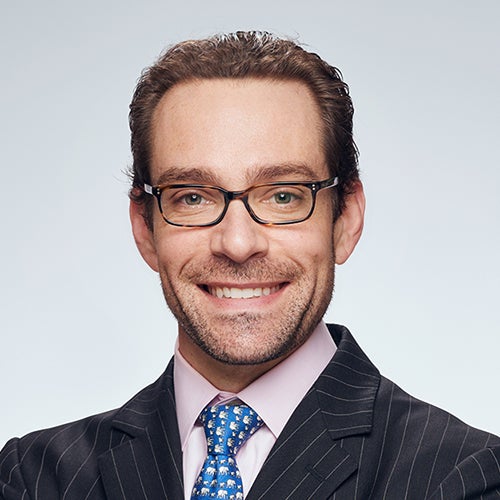 Guy LeBas
Chief Fixed Income Strategist, Janney Montgomery Scott LLC Director, Custom Fixed Income Solutions, Janney Capital Management
About Guy
Guy LeBas is Janney's Chief Fixed Income Strategist, as well as Head of Fixed Income for Janney Capital Management. As Strategist, he is responsible for providing direction to the Firm's clients on the macroeconomic, interest rate, and bond market investing climate.
Guy authors bond market periodicals, which provide relative value recommendations across the fixed income spectrum. With Janney Capital Management, Guy is responsible for overseeing the Firm's discretionarily managed bond portfolios, which take a client-tailored approach to generating consistent income across interest rate environments.
Guy joined Janney in 2006. Prior to joining Janney, Guy served as Interest Rate Risk Manager for U.S. Trust's bank asset and liability portfolios, a role in which he oversaw risk and return on $20 billion of bank assets and derivatives.
Guy is also a frequent guest on CNBC, Bloomberg TV and Fox Business News, as well as a regular speaker at financial industry conferences. He received his education from Swarthmore College, holds an M.S. in Applied Economics from Johns Hopkins University, and is a CFA Charterholder.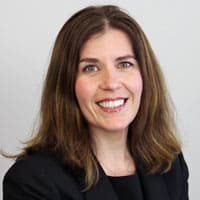 Kim (Termine) Beil, CFP®
Vice President, Director of Managed and Insured Solutions Group
About Kim
Kim Beil serves as Director of the Managed and Insured Solutions Group in Janney Montgomery Scott's Wealth Management department. In this role, Ms. Beil oversees the daily activities of the Managed and Insured Solutions Group and is responsible for promoting both advisory and insured solutions for the firm.
Ms. Beil is an active member of the Firm, the industry, and is involved in several community organizations. At Janney, she is a member of the Firm's Women's Interactive Network (WIN). She is also a founding member for Girls on the Run Philadelphia, a non-profit program that encourages preteen girls to develop self-respect and healthy lifestyles through running. Currently, she volunteers with the Neucrue Cancer Foundation.
A graduate of Drexel University, Mrs. Beil holds a B.S. in business administration, and has over 15 years of financial services industry experience at Janney. She is an Accredited Wealth Management Advisor℠ (AWMA®), holds an insurance license, and is a LEADERSHIP Philadelphia Fellow.
In her spare time, Ms. Beil enjoys running and challenging herself in half marathons.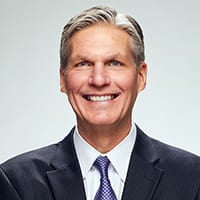 Mark D. Luschini
Chief Investment Strategist, Janney Montgomery Scott LLC President and Chief Investment Officer, Janney Capital Management
About Mark
Mark Luschini is the Chief Investment Strategist for Janney Montgomery Scott LLC, leading the Investment Strategy Group. In that capacity Mark is responsible for establishing the Firm's broad outlook relating to conditions in the capital markets and the economy and to develop investment strategies that align with the best interest, goals, and objectives of individual and institutional clients. He also establishes the Firm's asset allocation models used for portfolio construction and financial planning.
As Chief Investment Strategist, Mark serves as the Janney's investment spokesperson, offering national market commentary and developing asset allocation models and investment strategies. He chairs the investment committee and actively interfaces with both current and prospective clients.
Additionally, Mark directs Janney Capital Management, the Firm's discretionary investment management division. Under his leadership, Janney Capital Management has delivered competitive investment results across multiple strategies. The total assets under management has grown to more than $4 billion, with nearly $3 billion in traditional equity and fixed income assets, and over $1 billion in various strategic and tactical asset allocation strategies utilizing exchange-traded solutions and mutual funds. Mark served on the Board of Managers for Janney, and currently serves as a Trustee for the Firm's Pension & Profit Sharing Plan. He is a member of the Janney Wealth Management Department's Mutual Fund and Alternative Investment Committees.
In Janney Capital Management, Mark chairs the Investment Committee which sets asset class and sector policy and directly participates in managing the equity, fixed income, and asset allocation strategies under its advisory. Mark has spent more than 30 years in the investment industry. He utilizes that experience to speak on topics related to macroeconomics and investment management at seminars and conferences.
His comments and written articles have been circulated in numerous publications ranging from the Wall Street Journal and Barron's to the New York Times, USA Today, Financial Times, and Money magazine. He has appeared in various media outlets including CNBC, Bloomberg Television, Fox Business News, and CNN.
He has a BA and MBA from Gannon University and holds the Chartered Market Technician (CMT) designation from the Market Technicians Association
Contact us today to discuss how we can put a plan in place designed to help you reach your financial goals.