Our Team
No needs are more important than your own. We pride ourselves in making your needs and goals, our own. We don't simply work for you. We work with you to understand who you are as an individual and as an investor.
Our mission is to help you to define your financial objectives, and then use that knowledge to develop — together — a plan that is tailored to fit your unique needs and preferences, and is in your best interest. We're proud to offer comprehensive financial planning resources, providing you access to education, advice, planning, and consultation.
Peter D. Shelp, CFP®, AWMA®, CRPC®, CRPS℠, RIS, ChFC®
First Vice President / Wealth Management, Financial Advisor
About Peter
Beginning in 1985 I entered the field of finance with Butcher & Singer. I joined Janney in 1996, specializing in retirement planning. At Janney I have been able enhance my ability to serve my clients and now have access to the most up-to-date analytical tools available. These services have enabled me to grow my business and afford my clients the highest level of service possible.
I have continued my professional development by obtaining certifications which include Certified Financial Planner™ ,Chartered Retirement Planning Counselor, Chartered Financial Consultant, Chartered Retirement Planning Specialist℠ and recently attained the Accredited Wealth Management Advisor℠ certification from The Wharton School of Business. I hold Series 7, 10, 31, and 63 licenses and Pennsylvania Life and Annuity licenses.
I am a firm believer in the value of education, taking advantage of opportunities to keep myself on the forefront of educational endeavors to keep current with the trends of the global economy. After obtaining a B.S. from Pennsylvania State University, I attained an M.S. in Business and Managerial Science from Marywood University.
Since August 1999, I have served on the panel of the FINRA Board of Arbitrators. The panel is designed as a dispute resolution resource responsible for resolving issues between investors and securities firms. In 2012, I was appointed the Board of Directors of the Tri-state Financial Planning Association. In 2013, I was appointed the chairman of the finance committee with the Forty Fort United Methodist Church and served in that position for 5 years.
The value of education goes beyond keeping yourself educated. The real value lies in teaching others. I have been an instructor at Penn State University, Marywood University, and most recently, Misericordia University. I take pride knowing I make a difference in people's lives.
In my spare time, my wife, Jill and I enjoy spending time with our two children, daughter Amy and her husband Carl, and our son, Adam. We are enjoying our two young grandsons, Coltin and Alex. In May of 2018, I completed necessary training and testing to be awarded a 3rd degree black belt in Hapkido Taekwondo and am currently an instructor at the Hapkido Taekwondo Institute.
Contact

Email:
pshelp@janney.com
Susan A. Whitesell, CRPS®, CRPC®, RIS, AWMA, CLTC
Vice President / Investments, Financial Advisor
About Susan
Sue has been a Financial Advisor since 1986. She began her career at First Eastern Bank Capital Markets and after working for NatWest and going through several bank mergers she moved to Janney in 1997. Her practice focuses on financial and retirement planning. Sue also maintains a focus on fixed income securities and works with institutional investors and bank clients using Janney's extensive Capital Market resources.
A graduate of Pennsylvania State University, Sue holds a Bachelor of Arts degree. She obtained the prestigious College of Financial Planning's Accredited Wealth Management Advisor℠ designation through the Wharton School of Business at the University of Pennsylvania. She is also certified in Long-term Care Planning and holds the Chartered Retirement Planning Counselor℠ designation as well as the Chartered Retirement Plan Specialist designation. In addition, she has taken numerous graduate courses in finance at Wilkes University and Villanova University.
Sue is a member of the Wilkes Barre Women's Organization for Networking (WWON). WWON members promote each other's business and help local charitable organizations. She was named one of the Top 25 Women in Business by the Northeast PA Business Journal for 2012.
In her spare time, Sue teaches yoga. She is RYT 500 certified. Sue is also certified to teach Yin and Restorative yoga.
Sue resides in Dallas with her lab mix, Sunnie. Her son, Jamison, is a component engineer with Intel in Allentown. He and his wife Kristen have 2 children. Her daughter, Rachel, is employed by Beyond Behaviors of Kingston.
Contact

Email:
swhitesell@janney.com
Adam Shelp, CRPC®, Retirement Income Specialist
Financial Advisor
About Adam
Adam Shelp serves as Financial Advisor with the Kingston Retirement Group. He holds the Chartered Retirement Planning Counselor℠ and Retirement Income Specialist designations.
Adam graduated from Bloomsburg University and resides in Kingston, PA with his dog, Brody.
Contact

Email:
ashelp@janney.com
Susan Hall
Senior Registered Private Client Associate
About Susan
Susan has been an integral part of our team. She has been with Janney since June, 1994, and spent seven of those years as Operations Manager. As a Registered Private Client Associate, she assists clients with all aspects of client service.
Contact

Email:
shall@janney.com
Sandra Harper
Senior Registered Private Client Assistant
About Sandra
Sandy has been an integral part of our team. She has been with Janney since December 2003. Registered Private Client Associate, she assists clients with all aspects of client service.
Supported By
We collaborate with other Janney specialists, as needed, who have in-depth experience in specific disciplines. Together, we can assess your unique situation, analyze difference strategies, and develop a plan fit for your unique needs and goals.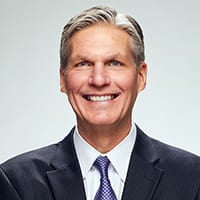 Mark D. Luschini
Chief Investment Strategist, Janney Montgomery Scott LLC President and Chief Investment Officer, Janney Capital Management
About Mark
Mark Luschini is the Chief Investment Strategist for Janney Montgomery Scott LLC, leading the Investment Strategy Group. In that capacity Mark is responsible for establishing the Firm's broad outlook relating to conditions in the capital markets and the economy and to develop investment strategies that align with the best interest, goals, and objectives of individual and institutional clients. He also establishes the Firm's asset allocation models used for portfolio construction and financial planning.
As Chief Investment Strategist, Mark serves as the Janney's investment spokesperson, offering national market commentary and developing asset allocation models and investment strategies. He chairs the investment committee and actively interfaces with both current and prospective clients.
Additionally, Mark directs Janney Capital Management, the Firm's discretionary investment management division. Under his leadership, Janney Capital Management has delivered competitive investment results across multiple strategies. The total assets under management has grown to more than $4 billion, with nearly $3 billion in traditional equity and fixed income assets, and over $1 billion in various strategic and tactical asset allocation strategies utilizing exchange-traded solutions and mutual funds. Mark served on the Board of Managers for Janney, and currently serves as a Trustee for the Firm's Pension & Profit Sharing Plan. He is a member of the Janney Wealth Management Department's Mutual Fund and Alternative Investment Committees.
In Janney Capital Management, Mark chairs the Investment Committee which sets asset class and sector policy and directly participates in managing the equity, fixed income, and asset allocation strategies under its advisory. Mark has spent more than 30 years in the investment industry. He utilizes that experience to speak on topics related to macroeconomics and investment management at seminars and conferences.
His comments and written articles have been circulated in numerous publications ranging from the Wall Street Journal and Barron's to the New York Times, USA Today, Financial Times, and Money magazine. He has appeared in various media outlets including CNBC, Bloomberg Television, Fox Business News, and CNN.
He has a BA and MBA from Gannon University and holds the Chartered Market Technician (CMT) designation from the Market Technicians Association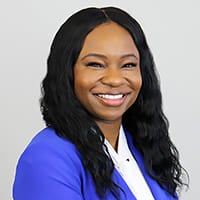 Shurdonna S. Joseph, CFP®
Vice President, Director of High Net Worth Consulting
About Shurdonna
Shurdonna serves as the Director of Janney's High Net Worth Consulting group. In this role, she collaborates with Financial Advisors to fully assess clients' needs, identify a range of potential strategies, and coordinate product solutions for those with significant wealth.
Shurdonna has more than 15 years of progressive experience in the investment-management industry. She joined Janney in 2017 as a Senior Financial Planner. Previously, Shurdonna was a Financial Advisor in Vanguard Personal Advisor Services®, where she provided investment guidance and financial-planning services to high-net-worth clients and their families. Shurdonna also served in Vanguard's Education Savings Group, where she focused on 529 Plans and college-savings strategies. While at Vanguard, Shurdonna had the opportunity to rotate through several of the firm's departments, including Retirement Plan Services, International, and Retail Investor Group, as part of their Accelerated Leadership Development Program.
Shurdonna has earned the Certified Financial PlannerTM designation and holds FINRA Series 7 and 63 licenses. She received her Juris Doctor (J.D.) from Temple University Beasley School of Law and has a Bachelor of Science in Finance from Morgan State University Earl G. Graves School of Business and Management.
Shurdonna is an active leader in her region's nonprofit community and currently serves as a board member and a member of the finance committee of Philadelphia's Magic Gardens. She's also a member of the Financial Ministry at her church, as well as a member of Alpha Kappa Alpha Sorority, Inc.
Contact us today to discuss how we can put a plan in place designed to help you reach your financial goals.