Our Team
By putting our clients' needs ahead of all else, we are able to focus our efforts on helping clients fulfill their legacy and reach their financial goals. We accomplish this by listening to our clients' needs and objectives and working hard to help exceed these expectations.
Brian Lee
Executive Vice President / Investments, Branch Manager, Financial Advisor
About Brian
At present, Brian and his team oversee over 400 client relationships with assets under management in excess of $400 million. The success of the team and the high standards they have set for themselves, start with Brian's unrelenting drive to help our friends and clients achieve their goals, both financial and personal. He prides himself on always being accessible to his clients on what he refers to as a 24/7 basis. His goal has been to help others achieve all of their financial objectives.
Professional experience
Janney has a long distinguished history as a true regional firm, recently celebrating its 185th anniversary of serving the needs of its clients. Brian has been part of that history for more than 40 years, beginning his career on the over-the-counter trading desk in the home office. His mission from the start was to be a financial advisor, a goal he has achieved. In addition, to his role as financial advisor, Brian has had an integral role on the Janney team, serving as Branch Manager of the Allentown office for the better part of 30 years. He also oversaw 13 branches as the firm's northeast regional manager for 2 years, while continuing to grow his team as an advisor. He holds the FINRA Series 7, 8, and 63 licenses.
Personal Background
In addition to his responsibilities at Janney, Brian has served on the committee of one of the most successful fund raising events in the Lehigh Valley, the Mary Ellen Easter Seals Golf Tournament.He is an avid golfer and enjoys landscaping in his free time. Brian has 2 beautiful children, Samantha and Andrew, who both reside in the Lehigh Valley.
Contact

Phone:
610.674.6977

Email:
blee@janney.com
John Corello, AWMA®, CLTC®
First Vice President / Wealth Management, Assistant Branch Manager, Financial Advisor
About John
Drawn to Janney's client-focused approach to investments, John joined the firm in 1990 as a Financial Advisor. At Janney, John focuses on individual client needs by recommending customized investment plans tailored to meet each client's goals and objectives. Over the years John has grown his practice serving the needs of his clients by offering a broad range of products and services. Additionally, John has oversight responsibility serving as assistant manager of the Allentown branch.
Professional Experience
John began his career in the financial industry as an auditor for the Central Collection Agency where he was responsible for auditing municipal tax returns in the Greater Cleveland area. As part of a three-person team while working as a financial consultant for Cuyahoga County, John was instrumental in implementing an automated accounting system to generate year-end, compliant financial statements. John received a BA degree from Cleveland State University. He holds the FINRA Series 7, 9, 10 and 63 licenses as well as a PA Life, Accident and Health Insurance license.
Personal Background
John has been involved in the community by serving on several boards including Lehigh Carbon Community College, Catasauqua Area School District, Camelot for Children, the Catasauqua Youth Athletic Association and is currently serving as the president of Bear Hollow Hunting Club.
John and his wife Janet have been married for over 35 years. They have three sons, married, and have five grandchildren. John loves spending time with family and friends and enjoys golf and hunting.
Contact

Phone:
610.674.6978

Email:
jcorello@janney.com
Julie Knight, CFP®, AIF®, CLTC®, CDFA®
First Vice President/Wealth Management, Financial Advisor
About Julie
A Lehigh Valley native and CERTIFIED FINANCIAL PLANNER™ (CFP®) professional, Julie focuses on family wealth planning
that has multi-generational impact. She believes informed financial and life decisions improve a person's odds of successful outcomes. She helps define a client's goals and values and applies a disciplined financial planning process that helps to shape behavior to achieve both short and long-term goals. The result can help families act and move through life with confidence and simplify decision-making in a complex world.
Professional Experience
Julie has over 20 years of client-facing experience in the finance and logistics industries. She joined Janney in 2019 after 9
years at Morgan Stanley. In 2021, she obtained the designation of an Accredited Investment Fiduciary (AIF®). In 2018, she received her Certification for Long-Term Care (CLTC®). She earned the Certified Divorce Financial Analyst® (CDFA®) designation in 2016 and is trained to provide financial advice and to educate clients on the financial implications of different divorce settlement proposals. Her investment and advisory registrations include Series 7 and 66 as well as the PA Life, Accident and Health Insurance license. Her MBA in strategy and economics is from the Melbourne Business School in Australia and her BBA is from the University of North Florida.
Personal Background
Julie is Board Member of the Estate Planning Council of the Lehigh Valley and a member of Lehigh Valley Aging in Place. Since 2007, she has been active with the Greater Lehigh Valley Chamber of Commerce and held positions such as the Chair of the Ambassadors Council and a member of the Board of Governors. She is a passionate fundraiser for the YWCA Allentown and will emcee for the Annual Perfect Fit Luncheon a fourth time in 2021.
Julie was honored as a 2019 Woman of Influence from Lehigh Valley Business. Julie received the Young Professional Athena Award, which is given by the Greater Lehigh Valley Chamber of Commerce's Women's Business Council. She campaigned for the Leukemia & Lymphoma Society to capture the title of Lehigh Valley's Woman of the Year. She was honored by Lehigh Valley Business as a winner in the Forty Under 40 awards program in 2013.
Contact

Phone:
610.674.6981

Email:
julieknight@janney.com
Debbie Field
Senior Registered Private Client Associate, Business Productivity Specialist
About Debbie
Debbie helps lead the operational team to provide white glove service to clients. Her attention to detail, follow through and adherence to the fiduciary standard are notable. Debbie joined Janney in 2015 as a Private Client Assistant. With almost 25 years of financial industry experience Debbie brings to Janney a comprehensive institutional background spanning all aspects of operations and technology with respect to both equities and fixed income. Today she services clients as a Senior Registered Private Client Associate.
Debbie began her exciting career in New York City within the financial industry in 1985 at E.F. Hutton as an International Operations Settlements Specialist. Most of Debbie's almost 25 years of institutional industry experience was spent at Jefferies and Company where she climbed the corporate ladder from International Operations to International Trading Liaison to Middle Office Supervisor to Business Technology and finally to Vice President of Operations & Technology within the Fixed Income Division. Debbie also spent almost a year in Connecticut in Product Development and as the Customer Service Manager for Ascendant Compliance Management's compliance and operational risk platform.
In June of 2020 Debbie earned a new designation, Business Productivity Specialist, following the completion of Janney's RPCA Development Program. Debbie holds the following FINRA licenses: General Securities Representative (Series 7), and Investment Adviser (Series 66). Debbie received a B.A. in Economics from Rollins College and an M.A. in Adolescent Mathematics Education from Hunter College.
Debbie enjoys the outdoors, spending time with & training her two hunting dogs, and volunteering with the North American Versatile Hunting Dog Association, the Vizsla Club of Long Island, the Keystone Vizsla Club, and the American Kennel Club.
Contact

Phone:
610.674.6993

Email:
dfield@janney.com
Andrew Lee
Private Client Associate
About Andrew
Clients require robust and sophisticated investment services. Through excellent personal service, Andrew assists with the responsibilities of enhancing our clients overall experience with Janney. From investment management, financial planning, estate/trust management, retirement solutions to insurance, Andrew works alongside our Financial Advisors to deliver a high touch customized approach to financial planning as a Private Client Associate. Andrew's professional attitude and his commitment to success helps our clients to prepare for their financial future.
Andrew is also the Team Marketing Specialist and is responsible for creating and maintaining our website and social media platforms. We utilize Hearsay Social to communicate regularly with clients.
Andrew began his career with Janney in 2008 after graduating with a Bachelor's Degree in Marketing from Saint Leo University in Florida.
He enjoys spending time working out, golfing and playing with his new dog, Diamond.
Contact

Phone:
610.674.6989

Email:
alee@janney.com
Marjory Nelcoski
Private Client Associate
About Marjory
Marjory Nelcoski is a Private Client Associate in the Allentown office of Janney Montgomery Scott. Marjory delivers exceptional service to business owners, individuals and families. She primarilyassists Financial Advisor, Julie Knight, in the ongoing development and maintenance of effective client relationships. She helps with many administrative functions and helps process client requests. She also assists in coordinating educational client events and maintaining on-going client communications.
Marjory worked as an Administrative Assistant at Penn State Lehigh Valley for a year, after working at Educational Testing Service (ETS) as a Client/Program Manager for 17 years. While at ETS Marjory managed a full-service needs analysis financial aid program for the National Association of Independent Schools, assessments for the Wyoming Department of Education, the California Department of Education, the Enrollment Management Association and various College Board programs. Prior to working at ETS, Marjory served as Assistant Director of Financial Aid at the College of St. Elizabeth.
She received her BA degree in organ performance from Cedar Crest College, pursued graduate studies in Musicology at Penn State University and holds an MBA in Finance from Fairleigh Dickinson University.
Marjory also serves as music director and organist at a Lutheran church in Whitehall PA. Spending family time with her husband, children and three grandsons is her favorite pastime.
Contact

Phone:
610.674.6990

Email:
mnelcoski@janney.com
Supported By
We collaborate with other Janney specialists, as needed, who have in-depth experience in specific disciplines. Together, we can assess your unique situation, analyze difference strategies, and develop a plan fit for your unique needs and goals.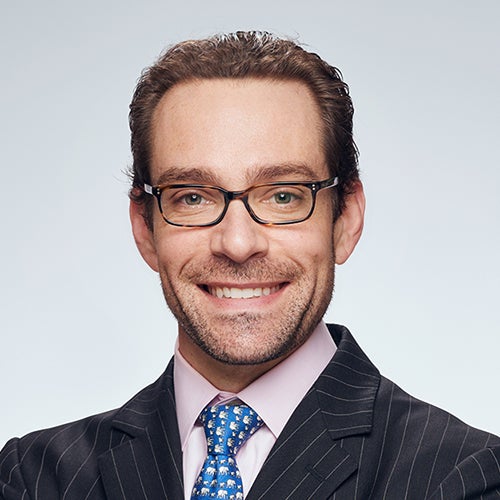 Guy LeBas
Chief Fixed Income Strategist, Janney Montgomery Scott LLC Director, Custom Fixed Income Solutions, Janney Capital Management
About Guy
Guy LeBas is Janney's Chief Fixed Income Strategist, as well as Head of Fixed Income for Janney Capital Management. As Strategist, he is responsible for providing direction to the Firm's clients on the macroeconomic, interest rate, and bond market investing climate.
Guy authors bond market periodicals, which provide relative value recommendations across the fixed income spectrum. With Janney Capital Management, Guy is responsible for overseeing the Firm's discretionarily managed bond portfolios, which take a client-tailored approach to generating consistent income across interest rate environments.
Guy joined Janney in 2006. Prior to joining Janney, Guy served as Interest Rate Risk Manager for U.S. Trust's bank asset and liability portfolios, a role in which he oversaw risk and return on $20 billion of bank assets and derivatives.
Guy is also a frequent guest on CNBC, Bloomberg TV and Fox Business News, as well as a regular speaker at financial industry conferences. He received his education from Swarthmore College, holds an M.S. in Applied Economics from Johns Hopkins University, and is a CFA Charterholder.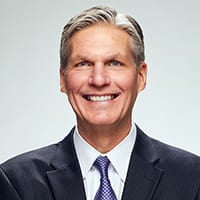 Mark D. Luschini
Chief Investment Strategist, Janney Montgomery Scott LLC President and Chief Investment Officer, Janney Capital Management
About Mark
Mark Luschini is the Chief Investment Strategist for Janney Montgomery Scott LLC, leading the Investment Strategy Group. In that capacity Mark is responsible for establishing the Firm's broad outlook relating to conditions in the capital markets and the economy and to develop investment strategies that align with the best interest, goals, and objectives of individual and institutional clients. He also establishes the Firm's asset allocation models used for portfolio construction and financial planning.
As Chief Investment Strategist, Mark serves as the Janney's investment spokesperson, offering national market commentary and developing asset allocation models and investment strategies. He chairs the investment committee and actively interfaces with both current and prospective clients.
Additionally, Mark directs Janney Capital Management, the Firm's discretionary investment management division. Under his leadership, Janney Capital Management has delivered competitive investment results across multiple strategies. The total assets under management has grown to more than $4 billion, with nearly $3 billion in traditional equity and fixed income assets, and over $1 billion in various strategic and tactical asset allocation strategies utilizing exchange-traded solutions and mutual funds. Mark served on the Board of Managers for Janney, and currently serves as a Trustee for the Firm's Pension & Profit Sharing Plan. He is a member of the Janney Wealth Management Department's Mutual Fund and Alternative Investment Committees.
In Janney Capital Management, Mark chairs the Investment Committee which sets asset class and sector policy and directly participates in managing the equity, fixed income, and asset allocation strategies under its advisory. Mark has spent more than 30 years in the investment industry. He utilizes that experience to speak on topics related to macroeconomics and investment management at seminars and conferences.
His comments and written articles have been circulated in numerous publications ranging from the Wall Street Journal and Barron's to the New York Times, USA Today, Financial Times, and Money magazine. He has appeared in various media outlets including CNBC, Bloomberg Television, Fox Business News, and CNN.
He has a BA and MBA from Gannon University and holds the Chartered Market Technician (CMT) designation from the Market Technicians Association
Contact us today to discuss how we can put a plan in place designed to help you reach your financial goals.