Our Team
No needs are more important than your own. We pride ourselves in making your needs and goals, our own. We don't simply work for you. We work with you to understand who you are as an individual and as an investor.
Our mission is to help you to define your financial objectives, and then use that knowledge to develop — together — a plan that is tailored to fit your unique needs and preferences, and is in your best interest. We're proud to offer comprehensive financial planning resources, providing you access to education, advice, planning, and consultation.
Mary Anne Forrester, AIF®
First Vice President / Investments, Financial Advisor
About Mary
With over 30 years of industry experience, Mary Anne brings a wealth of knowledge and capabilities to her practice in which she provides comprehensive investment analysis and manages the intricacies of investment risk tolerance, time horizons, and client expectations. With a strong focus on financial wellness and planning, Mary Anne works with her clients to manage their overall wealth by guiding them through investment strategies that best suit their diverse needs in an ever-changing financial market. Her commitment to her clients is reinforced by her personal and educational approach to her practice, working with her clients so that they fully comprehend the importance of a secure financial future.
Beyond individual clients and families, Mary Anne and her team offer a full spectrum of advisory and consulting services to retirement plan sponsors. She provides comprehensive investment analysis and performance reviews, plan design consultation, employee education and fee benchmarking and cost benefit analysis, all of which help ensure her plan sponsor clients are receiving the best investment advisory and recordkeeping services in the industry today. Mary Anne is nationally recognized and was named by the Financial Times as a top 401 Retirement Advisor in 2020, 2019 and 2015, by the National Association of Plan Advisors as a Top Defined Contribution Advisor in 2017 and a Top Women Advisor in 2016.
As an active member of her community, Mary Anne has supported and participated in many local charitable events. She has worked with Wounded Worriers and the Catholic Charities Diocese of Arlington, supporting the needs of United States Veterans and the needy in her parish and local community.
Mary Anne holds a Bachelors of Business Administration from Chatham University in Pittsburgh, PA. She holds her Series 7, 63, and 65 licenses, Accredited Investment Fiduciary (AIF®), and her Life, Health, and Long-Term Care insurance license. She is also a member of the National Association of Plan Advisors.
Contact

Phone:
202.955.4313

Email:
mforrester@janney.com
Alice Quick
Private Client Associate
About Alice
Serving as a Private Client Associate, Alice provides highly personalized client service while complementing the team with administrative, operations, and account management support. Working alongside Mary Anne, Alice ensures clients have access to any and all information they require to fully understand our process.
Alice attended Radford College with a Business Administration background and has worked in the Financial Industry since 1982. Born and raised in Northern Virginia, Alice is a huge college football fan. You will likely find Alice and her husband, Michael, in Charlottesville, Virginia tailgating and cheering on the Virginia Cavaliers.
Contact

Phone:
202.499.4491

Email:
aquick@janney.com
John McCarthy
Registered Private Client Associate
About John
John McCarthy is a critical part of the team's daily process providing highly personalized client service. He is responsible for day-to-day operations and administration of client accounts. John graduated from Seton Hall University with a double major in Finance and Technology and a minor in Wealth Management. He holds his Series 7 and 66 securities licenses.
Outside of the office, John enjoys passing the time on the golf course and rooting for the Pirates.
Contact

Phone:
202.955.4315

Email:
johnmccarthy@janney.com
Supported By
We collaborate with other Janney specialists, as needed, who have in-depth experience in specific disciplines. Together, we can assess your unique situation, analyze difference strategies, and develop a plan fit for your unique needs and goals.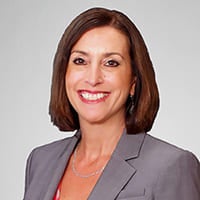 Debra Roey
Vice President, Retirement Plan Services Director
About Debra
Debra S. Roey joined Janney Montgomery Scott LLC in November 2006, as Janney Retirement Plan Services (JRPS) Manager. JRPS was founded in 1982 to provide Janney's Corporate Retirement Plan Clients with support in plan design analysis, proposal procurement and review, investment fiduciary services, technical expertise, and problem resolution.
Debra has over 30 years of experience in the Retirement Plan arena. Prior to joining Janney, she served as Regional Director with Union Central Life Retirement and Investment Services. During her tenure, she received numerous sales awards including qualification for the company's highest society membership. She also served on several corporate committees involved with Strategic Planning and Product Development.
Debra earned a B.A. in Business Administration from Rutgers University.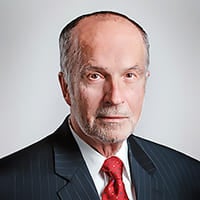 Greg Drahuschak
Market Strategist
About Greg
Greg Drahuschak joined Janney in 1991. He has over 45 years of economic experience and provides daily, weekly, and monthly market commentary, with a particular focus on the equity market, to Janney and our clients.
Prior to joining Janney, he worked as a retail broker with—and eventually transitioned into the research departments of—Butcher & Singer and Wheat First Securities. He was also an instructor at Robert Morris College and the University of Pittsburgh.
Greg has written articles for several newspapers and websites, and has been the featured financial professional on many live radio broadcasts.
He earned his B.A. in fine arts from the Indiana University of Pennsylvania, as well as certificates from the Wharton School of the University of Pennsylvania and from the New York Institute of Finance.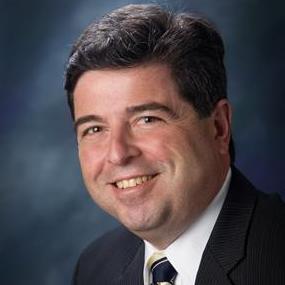 Jack Cintorino
Vice President, Senior Financial Planner
About Jack
Jack Cintorino, based out of the Alexandria, VA branch, provides assistance and support in many aspects of financial planning to Janney's Financial Advisors and their clients. Prior to joining Janney, Jack was employed at AXA since October 2012 as Director / Lead Manager and Senior Case Design Consultant focusing on Estate and Charitable Planning. He holds a BA degree from State University of New York at Stony Brook, and Juris Doctor (JD) degree from Touro College School of Law.
Jack has been a featured guest on a cable television investment program, has had several articles published within the industry, and has been a guest speaker at numerous industry and public seminars.
Contact us today to discuss how we can put a plan in place designed to help you reach your financial goals.