Our Team
No needs are more important than your own. We pride ourselves in making your needs and goals, our own. We don't simply work for you. We work with you to understand who you are as an individual and as an investor.
Our mission is to help you to define your financial objectives, and then use that knowledge to develop — together — a plan that is tailored to fit your unique needs and preferences, and is in your best interest. We're proud to offer comprehensive financial planning resources, providing you access to education, advice, planning, and consultation.
Matthew J. Levy
First Vice President/Wealth Management, Financial Advisor
About Matthew
Matthew Levy joined Janney after serving as First Vice President and Wealth Management Advisor at Merrill Lynch for over 3 decades. As a graduate of the William P. Carey school at Arizona State University he holds a BS in Business Management. Matt serves as the leader of the Levy Group and focuses on Retirement Planning and cash flow, Investment Strategies including equities, options, and municipal bonds, wealth accumulation, preservation, and transfer.
Matt Spends his free time with his wife Lisa and two children. He is active in coaching youth sports and raising money for charity by hosting and competing in chili championships. He is considered by many to be one of the top chili cooks in America.
Contact

Phone:
717.779.2755

Email:
mlevy@janney.com
Supported By
We collaborate with other Janney specialists, as needed, who have in-depth experience in specific disciplines. Together, we can assess your unique situation, analyze difference strategies, and develop a plan fit for your unique needs and goals.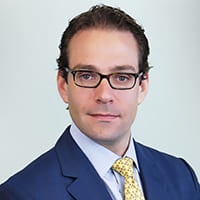 Guy LeBas
Chief Fixed Income Strategist, Janney Montgomery Scott LLC Director, Custom Fixed Income Solutions, Janney Capital Management
About Guy
Guy LeBas is Janney's Chief Fixed Income Strategist, as well as Head of Fixed Income for Janney Capital Management. As Strategist, he is responsible for providing direction to the Firm's clients on the macroeconomic, interest rate, and bond market investing climate.
Guy authors bond market periodicals, which provide relative value recommendations across the fixed income spectrum. With Janney Capital Management, Guy is responsible for overseeing the Firm's discretionarily managed bond portfolios, which take a client-tailored approach to generating consistent income across interest rate environments.
Guy joined Janney in 2006. Prior to joining Janney, Guy served as Interest Rate Risk Manager for U.S. Trust's bank asset and liability portfolios, a role in which he oversaw risk and return on $20 billion of bank assets and derivatives.
Guy is also a frequent guest on CNBC, Bloomberg TV and Fox Business News, as well as a regular speaker at financial industry conferences. He received his education from Swarthmore College, holds an M.S. in Applied Economics from Johns Hopkins University, and is a CFA Charterholder.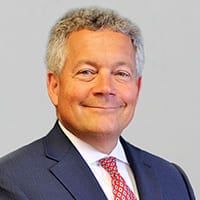 Jay L. Guyer, CFP®
Vice President, Senior Financial Planner
About Jay
Jay Guyer serves as Vice President, Senior Financial Planner in Janney Montgomery Scott's Wealth Planning Department. He focuses on supporting the advanced financial planning efforts for the Firm's Western region. In his role, Mr. Guyer serves as a resource for Financial Advisors working with complex client-planning needs to assist clients with meeting their goals and objectives. Mr. Guyer is based in Janney's Pittsburgh, PA office.
Mr. Guyer has more than 30 years of experience in the financial services industry. He joined Janney from M&T Bank/Wilmington Trust, where he served as a Senior Financial Planner supporting their Western Pennsylvania and New York branches. Prior to M&T Bank, he spent time as the Director of Financial Planning with Omega Bank in State College, PA. He also served as a Financial Planner with The Vanguard Group.
Mr. Guyer is a Certified Financial Planner (CFP®), Chartered Life Underwriter (CLU®) and Chartered Financial Consultant (ChFC®). He also holds his Series 6, 7, 24, 63 and 65 securities licenses and earned the Pennsylvania Life, Accident & Health, Fixed and Variable Annuity licenses. Mr. Guyer received his JD and LLM in Tax Law from Taft Law School and has a Bachelor's degree in Education from Juniata College.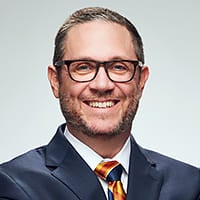 Martin Schamis, CFP®, MBA
Vice President, Head of Wealth Planning
About Martin
Martin Schamis is responsible for the strategic direction of the Wealth Planning Team, supporting more than 850 Financial Advisors who advise Janney's private retail client base.
Martin joined Janney from the Vanguard Group where he spent the majority of his 11-year tenure as Senior Manager of Financial Planning and Advice Services. Prior to Vanguard, Martin worked as a Financial Advisor for Morgan Stanley. Martin graduated with a Bachelor's degree in Physics and Art from the University of Delaware and received an MBA in Finance from St. Joseph's University.
Contact us today to discuss how we can put a plan in place designed to help you reach your financial goals.