Our Team
Our team has a combined 50 plus years of investment experience. Our clients include high net worth individuals, families, entrepreneurs, businesses of all sizes, non profit organizations, and financial institutions. Together, we deliver recommendations on a broad scope of financial services including retirement income planning, customized investment strategies, education funding planning, inter-generational wealth transfer strategies, and life insurance planning. We pride ourselves on our ability to simplify the complex world of investments, focusing on each client's individual needs. While we add value in a variety of ways, we focus on helping investors make informed decisions about their wealth, guiding them through investment recommendations that best suit their diverse needs.
Lance Scott McCoy
Executive Vice President/Investments, Satellite Branch Manager
About Lance
Lance started his career in Janney's Ligonier office in 1993. Just 3 years later he became the youngest Branch Manager ever appointed at Janney. Since then, Lance has been recognized multiple times for his dedication to clients, earning the firm's most prestigious honor "Financial Advisor of the Year" in 2005. He was also selected to participate in Janney's CEO Roundtable for his success as Branch Manager.
Lance focuses his practice on making financial recommendations to clients that consider their individual circumstances. After defining each client's objectives, risk tolerance, and time horizon, he uses this information to determine any areas of issue or concern, identify opportunities and make informed recommendations to his clients that are aligned with their goals. Years of experience in both bull and bear markets have taught Lance that high quality, dividend paying stocks can establish a foundation to many portfolios, depending on individual circumstances.
Lance prides himself on consistently exceeding client expectations. Nearly 20 years into his career, he is still the first to arrive at the office and the last to leave. Lance graduated magna cum laude from Clarion University with a Bachelor's Degree in Finance. He earned a M.B.A. from Clarion and holds a FINRA Series 7 (General Securities), Series 66 (Uniform State Securities), Series 9/10 (General Securities Supervisor), and Life, Health, and Disability Insurance Licenses in multiple states.
Lance enjoys anything involving nature and in his free time can be found on the farm that he shares with wife Heather.
Contact

Email:
lmccoy@janney.com
Alexander L. Letizia, AIF®
Financial Advisor
About Alexander
Alex joined Janney's Ligonier office in February of 2011. Before coming to Janney, Alex spent two years in TD Ameritrade's Pittsburgh office where he educated self directed clients on how to execute their trading strategies and provided others with proactive investment advice. At Ameritrade, Alex witnessed the difference between short term trading and disciplined investing first hand.
Alex knows that each client's goals and objectives are unique, spending considerable time getting to know and understand each client. Alex strives to be aware and responsive to changes in the markets and his clients' lives. Each client can expect honesty, consistency, and informed financial recommendations.
A graduate of Allegheny College, Alex earned his Bachelor's Degree in Economics. On the way to graduating cum laude, he lettered in Varsity Basketball all four years, was named an Alden Scholar every semester, and won the 2007 Rink Kofford Award for maintaining the highest GPA on the Men's Basketball Team. Alex holds a FINRA Series 7 (General Securities), Series 66 (Uniform State Securities), and Pennsylvania Life, Health, and Disability insurance licenses. In 2011, Alex earned an Executive Certificate in Financial Planning from Duquesne University.
He lives in Ligonier with his wife Kalyn, daughter Lilly, and son Lane.
Contact

Email:
aletizia@janney.com
Conor McKenzie, CFP®, RICP®
Financial Advisor
About Conor
Conor is a graduate of the United States Naval Academy with a Bachelor of Science degree in International Relations. Upon graduation, he served six years as an officer in the United States Marine Corps, including two overseas deployments with 3d Light Armored Reconnaissance Battalion as a Logistics Officer and two years as Operations Officer for Marine Corps Recruiting Station Pittsburgh, Pennsylvania. After his honorable discharge, he worked as a Contract Manager with Shell Oil & Gas Company before beginning his career as a Financial Advisor with Northwestern Mutual.
He currently resides in the Ligonier, PA with his wife, Michele and sons, Charles and Henry.
Contact

Email:
cmckenzie@janney.com
Chase Alcorn, CFP®
Registered Client Relationship Associate
About Chase
Chase joined Janney's Ligonier office in February of 2021. Before coming to Janney, Chase spent two years working under a team of financial advisors in Clarion, Pennsylvania. In that time Chase gained a lot of valuable experience working face to face with clients on financial planning and portfolio management.
A graduate of Clarion University, Chase holds a Bachelor's of Science degree in Personal & Corporate Finance with a Minor in Accounting. Upon graduation, Chase passed his FINRA Series 7 (General Securities), Series 66 (Uniform State Securities), and his Pennsylvania Life, Health, and Disability Insurance Licenses. A year after starting his career, Chase studied to become a CERTIFIED FINANCIAL PLANNER™ Professional to better advise his clients financial needs and goals.
Chase concentrates his practice on individualized financial planning based on every client's unique circumstances and goals. His specialties include Investment Planning, Education Planning, Retirement Planning and Tax Planning.
Chase has relocated to the Ligonier area along with his fiancé Emily, their daughters Bella and Blake, and their puppy Miller. Family and community are important parts of Chase's life. With that being said, Chase is eager to meet people in the area and make his mark on the community.
Contact

Phone:
724.238.6684

Email:
calcorn@janney.com
Supported By
We collaborate with other Janney specialists, as needed, who have in-depth experience in specific disciplines. Together, we can assess your unique situation, analyze difference strategies, and develop a plan fit for your unique needs and goals.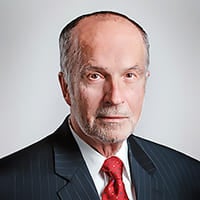 Greg Drahuschak
Market Strategist
About Greg
Greg Drahuschak joined Janney in 1991. He has over 45 years of economic experience and provides daily, weekly, and monthly market commentary, with a particular focus on the equity market, to Janney and our clients.
Prior to joining Janney, he worked as a retail broker with—and eventually transitioned into the research departments of—Butcher & Singer and Wheat First Securities. He was also an instructor at Robert Morris College and the University of Pittsburgh.
Greg has written articles for several newspapers and websites, and has been the featured financial professional on many live radio broadcasts.
He earned his B.A. in fine arts from the Indiana University of Pennsylvania, as well as certificates from the Wharton School of the University of Pennsylvania and from the New York Institute of Finance.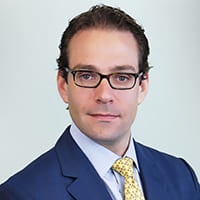 Guy LeBas
Chief Fixed Income Strategist, Janney Montgomery Scott LLC Director, Custom Fixed Income Solutions, Janney Capital Management
About Guy
Guy LeBas is Janney's Chief Fixed Income Strategist, as well as Head of Fixed Income for Janney Capital Management. As Strategist, he is responsible for providing direction to the Firm's clients on the macroeconomic, interest rate, and bond market investing climate.
Guy authors bond market periodicals, which provide relative value recommendations across the fixed income spectrum. With Janney Capital Management, Guy is responsible for overseeing the Firm's discretionarily managed bond portfolios, which take a client-tailored approach to generating consistent income across interest rate environments.
Guy joined Janney in 2006. Prior to joining Janney, Guy served as Interest Rate Risk Manager for U.S. Trust's bank asset and liability portfolios, a role in which he oversaw risk and return on $20 billion of bank assets and derivatives.
Guy is also a frequent guest on CNBC, Bloomberg TV and Fox Business News, as well as a regular speaker at financial industry conferences. He received his education from Swarthmore College, holds an M.S. in Applied Economics from Johns Hopkins University, and is a CFA Charterholder.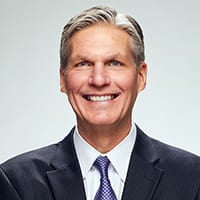 Mark D. Luschini
Chief Investment Strategist, Janney Montgomery Scott LLC President and Chief Investment Officer, Janney Capital Management
About Mark
Mark Luschini is the Chief Investment Strategist for Janney Montgomery Scott LLC, leading the Investment Strategy Group. In that capacity Mark is responsible for establishing the Firm's broad outlook relating to conditions in the capital markets and the economy and to develop investment strategies that align with the best interest, goals, and objectives of individual and institutional clients. He also establishes the Firm's asset allocation models used for portfolio construction and financial planning.
As Chief Investment Strategist, Mark serves as the Janney's investment spokesperson, offering national market commentary and developing asset allocation models and investment strategies. He chairs the investment committee and actively interfaces with both current and prospective clients.
Additionally, Mark directs Janney Capital Management, the Firm's discretionary investment management division. Under his leadership, Janney Capital Management has delivered competitive investment results across multiple strategies. The total assets under management has grown to more than $4 billion, with nearly $3 billion in traditional equity and fixed income assets, and over $1 billion in various strategic and tactical asset allocation strategies utilizing exchange-traded solutions and mutual funds. Mark served on the Board of Managers for Janney, and currently serves as a Trustee for the Firm's Pension & Profit Sharing Plan. He is a member of the Janney Wealth Management Department's Mutual Fund and Alternative Investment Committees.
In Janney Capital Management, Mark chairs the Investment Committee which sets asset class and sector policy and directly participates in managing the equity, fixed income, and asset allocation strategies under its advisory. Mark has spent more than 30 years in the investment industry. He utilizes that experience to speak on topics related to macroeconomics and investment management at seminars and conferences.
His comments and written articles have been circulated in numerous publications ranging from the Wall Street Journal and Barron's to the New York Times, USA Today, Financial Times, and Money magazine. He has appeared in various media outlets including CNBC, Bloomberg Television, Fox Business News, and CNN.
He has a BA and MBA from Gannon University and holds the Chartered Market Technician (CMT) designation from the Market Technicians Association
Contact us today to discuss how we can put a plan in place designed to help you reach your financial goals.