Our Team
Putting clients first is the way we do business.
We provide individuals, families, businesses, and institutions with tailored financial advice.
Whether you have questions about an investment strategy, comprehensive financial planning, or raising capital, we are committed to understanding and responding to your needs.
You'll find the size of our firm and experience of our professionals make us approachable, accessible, and accountable. With a history of strength and stability, an ability to execute, and a culture of service and collaboration, we continue to deliver on our mission of offering the highest standard of success in financial relationships.
Michael Mackintire
Financial Advisor
About Michael
Michael joined Janney in 2020. He chose Janney because the company has a strong reputation for putting clients first and providing comprehensive services to cover all phases of life—from retirement planning to preparing for your children's education.
Growing up in a family of small business owners, Michael's exposure to finance began at an early age. Throughout high school and into college, Michael gained exposure to the family business. With a growing passion for finance, Michael chose to major in economics at the College of the Holy Cross. While attending Holy Cross, Michael acted as a trusted advisor in the sale of the family business. From his experience, Michael knew he wanted to help other families navigate their financial lives. He takes great honor in the trust his client's place in him and works diligently to manage their hard-earned wealth.
Michael utilizes Janney's technology to create in-depth cash-flow-based planning, allowing him to provide clients with clarity for their financial future. He has a particular focus on working with individuals who receive company equity compensation. Michael builds comprehensive financial plans to strategically place company stock into a more diversified portfolio, in a tax efficient manner.
He holds his Series 7, 63, and 66 licenses, as well as his Massachusetts Insurance Producer's license.
Outside of the office, Michael enjoys golfing and fishing the waters of Cape Cod.
Contact

Phone:
617-371-1524

Email:
mmackintire@janney.com
David Basile
Senior Vice President / Wealth Management, Financial Advisor
About David
David Basile has over 35 years of financial services experience, having served with some of the nation's leading financial services firms and currently serves as Senior Vice President / Wealth Management, Financial Advisor at Janney.
David holds a number of professional licenses, including his Series 7, 15, 63 and 65. He is a licensed life insurance and variable annuities agent, as well as an Accredited Wealth Management Advisor℠. He previously worked at Advest (which was acquired by Merrill Lynch in 2005), Tucker Anthony and RL Day (which was acquired by RBC Dain Rauscher) and Merrill Lynch.
A graduate of Lowell Technological Institute, now the University of Massachusetts, Lowell, David earned his B.S. in Business Administration.
David focuses on developing a comfortable rapport with his clients, learning about them and getting to know their needs and objectives. With that information in hand, he develops a comprehensive plan for managing their accounts, utilizing risk management tools to help control their exposure. His clients include individuals, trusts and tax-exempt organizations.
Throughout the years, David has worked with a broad range of clients with varying investment goals and timelines. "I work well with any investment objective," he noted, "and my experience in working in all types of markets helps me to prepare a plan that can be adjusted over time, for the short- or long-term."
David's experience, understanding and client commitment have made it possible for him to help many clients over the course of his financial career. Through it all, he has consistently adhered to a simple belief: "I don't just seek to help my clients grow and protect their wealth – I want to protect their trust. That is my highest priority."
David's service focus applies to both his personal and professional life. He currently serves on the board of the Middlesex Community College Foundation and is a member of Salem Country Club. David has held positions on his parish finance, town finance and school building committees as well as been involved with Piers Park Sailing Center Advisory Board.
Contact

Phone:
800.835.8777

Email:
davidbasile@janney.com
Terry Swimm
Senior Registered Private Client Associate
About Terry
Terry joined Janney in 2019 as a Senior Registered Private Client Associate. With nearly 30 years of industry experience in various client service, investment consulting, and financial solutions roles, she is a great resource to clients in helping to answer questions.
Her previous experience includes an impressive stretch spent within the fixed income department of another investment firm. She is fully licensed and holds FINRA Series 7, 63 and 66 licenses.
Terry assists Michael with all aspects of your account management, financial planning, and client support and service.
Contact

Phone:
978-716-2011

Email:
tswimm@janney.com
Supported By
We collaborate with other Janney specialists, as needed, who have in-depth experience in specific disciplines. Together, we can assess your unique situation, analyze difference strategies, and develop a plan fit for your unique needs and goals.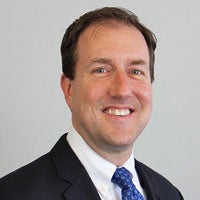 Dan Wantrobski, CMT®
Managing Director, Director of Research
About Dan
Dan Wantrobski is Director of Research at Janney Montgomery Scott and has over 20 years of industry experience as a technical analyst and strategist.
Mr. Wantrobski spent the first 10 years of his career at Paine Webber and UBS, where he developed his knowledge as a technician and macro strategist following the equity, fixed income, commodity, and currency markets. He has also spent time at Fox Pitt Kelton, Bedford Quantitative, and New Albion Partners. From 2008 to 2016, Mr. Wantrobski served as Janney's technical strategist.
Mr. Wantrobski regularly comments in the media on key issues arising in the industry, with appearances in outlets such as The Wall Street Journal, Reuters, The Philadelphia Inquirer, CNBC, Fox Business, and Bloomberg TV. He is also a frequent speaker at financial industry conferences, including the Ernst & Young Annual Firm Conference where he has served as a guest speaker for the last five years.
Mr. Wantrobski is a Chartered Market Technician ® (CMT) and attended Villanova University, graduating cum laude with a B.S. in Finance.
He currently resides in Moorestown, NJ where he volunteers as a firefighter with Relief Engine Co. 312.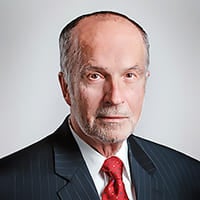 Greg Drahuschak
Market Strategist
About Greg
Greg Drahuschak joined Janney in 1991. He has over 45 years of economic experience and provides daily, weekly, and monthly market commentary, with a particular focus on the equity market, to Janney and our clients.
Prior to joining Janney, he worked as a retail broker with—and eventually transitioned into the research departments of—Butcher & Singer and Wheat First Securities. He was also an instructor at Robert Morris College and the University of Pittsburgh.
Greg has written articles for several newspapers and websites, and has been the featured financial professional on many live radio broadcasts.
He earned his B.A. in fine arts from the Indiana University of Pennsylvania, as well as certificates from the Wharton School of the University of Pennsylvania and from the New York Institute of Finance.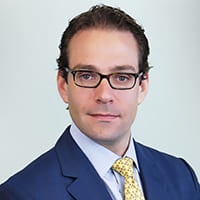 Guy LeBas
Chief Fixed Income Strategist, Janney Montgomery Scott LLC Director, Custom Fixed Income Solutions, Janney Capital Management
About Guy
Guy LeBas is Janney's Chief Fixed Income Strategist, as well as Head of Fixed Income for Janney Capital Management. As Strategist, he is responsible for providing direction to the Firm's clients on the macroeconomic, interest rate, and bond market investing climate.
Guy authors bond market periodicals, which provide relative value recommendations across the fixed income spectrum. With Janney Capital Management, Guy is responsible for overseeing the Firm's discretionarily managed bond portfolios, which take a client-tailored approach to generating consistent income across interest rate environments.
Guy joined Janney in 2006. Prior to joining Janney, Guy served as Interest Rate Risk Manager for U.S. Trust's bank asset and liability portfolios, a role in which he oversaw risk and return on $20 billion of bank assets and derivatives.
Guy is also a frequent guest on CNBC, Bloomberg TV and Fox Business News, as well as a regular speaker at financial industry conferences. He received his education from Swarthmore College, holds an M.S. in Applied Economics from Johns Hopkins University, and is a CFA Charterholder.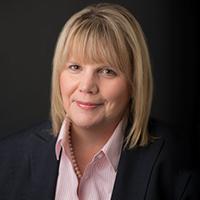 Laura Medigovich CFP®, ChFC®, CLU®, CTFA, CMC®
Vice President, Senior Financial Planner
About Laura
Laura Medigovich is a Vice President and Senior Financial Planner with Janney Montgomery Scott. Ms. Medigovich, who is based out of Purchase, NY, covers the Firm's Northern region.
To support Janney's clients in achieving their financial goals through sound planning, she coaches Janney's Financial Advisors and their clients through all aspects of financial planning. Her areas of planning knowledge and experience include retirement, insurance, education, business-succession, estate and legacy, and philanthropic.
Ms. Medigovich joined Janney in 2019. Prior to joining the Firm, she was a Vice President, Senior Financial Planner for Wilmington Trust/M&T Bank. There, she was responsible for developing customized wealth-management strategies and financial plans for prominent individuals, families, and business owners. Ms. Medigovich also shared her financial planning experience through a weekly personal finance column in the local Hudson Valley newspaper, the Times-Herald Journal, which she wrote for more than a decade.
Ms. Medigovich has achieved a number of professional certifications, including the Certified Financial Plannerᵀᴹ professional designation from the Certified Financial Planner Board of Standards. She also earned the Chartered Financial Consultant and Chartered Life Underwriter designations from The American College and the Certified Trust and Financial Advisor designation from the Institute for Certified Bankers.
Other industry-focused programs from which Ms. Medigovich has graduated include the Virginia Bankers Association School of Bank Management at The University of Virginia, and the Cannon Trust School, Cannon Institute, at Pepperdine University.
She holds a Bachelor of Arts degree in Sociology from the University of Maryland.
Ms. Medigovich is a leader in her region's finance community. Her leadership roles include serving as a member of the Board and the Director of Advocacy for the Greater Hudson Valley Financial Planning Association.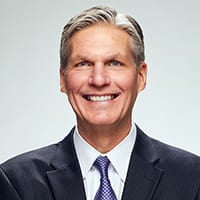 Mark D. Luschini
Chief Investment Strategist, Janney Montgomery Scott LLC President and Chief Investment Officer, Janney Capital Management
About Mark
Mark Luschini is the Chief Investment Strategist for Janney Montgomery Scott LLC, leading the Investment Strategy Group. In that capacity Mark is responsible for establishing the Firm's broad outlook relating to conditions in the capital markets and the economy and to develop investment strategies that align with the best interest, goals, and objectives of individual and institutional clients. He also establishes the Firm's asset allocation models used for portfolio construction and financial planning.
As Chief Investment Strategist, Mark serves as the Janney's investment spokesperson, offering national market commentary and developing asset allocation models and investment strategies. He chairs the investment committee and actively interfaces with both current and prospective clients.
Additionally, Mark directs Janney Capital Management, the Firm's discretionary investment management division. Under his leadership, Janney Capital Management has delivered competitive investment results across multiple strategies. The total assets under management has grown to more than $4 billion, with nearly $3 billion in traditional equity and fixed income assets, and over $1 billion in various strategic and tactical asset allocation strategies utilizing exchange-traded solutions and mutual funds. Mark served on the Board of Managers for Janney, and currently serves as a Trustee for the Firm's Pension & Profit Sharing Plan. He is a member of the Janney Wealth Management Department's Mutual Fund and Alternative Investment Committees.
In Janney Capital Management, Mark chairs the Investment Committee which sets asset class and sector policy and directly participates in managing the equity, fixed income, and asset allocation strategies under its advisory. Mark has spent more than 30 years in the investment industry. He utilizes that experience to speak on topics related to macroeconomics and investment management at seminars and conferences.
His comments and written articles have been circulated in numerous publications ranging from the Wall Street Journal and Barron's to the New York Times, USA Today, Financial Times, and Money magazine. He has appeared in various media outlets including CNBC, Bloomberg Television, Fox Business News, and CNN.
He has a BA and MBA from Gannon University and holds the Chartered Market Technician (CMT) designation from the Market Technicians Association
Contact us today to discuss how we can put a plan in place designed to help you reach your financial goals.