Our Team
With over 50 years of combined experience, The Mystic Harbor Group has developed a keen understanding of retirement planning, trust & estate planning strategies, wealth transfer, philanthropic giving strategies, business sale & succession planning and corporate stock plans.
June D. Strunk, CFP®
Executive Vice President / Wealth Management, Financial Advisor
About June
June understands that true success for her clients is about their life and the things they value deeply, such as their relationships, interests and the goals that bring them joy. These vital elements are at the heart of each client's financial plan. June's approach to planning begins by listening to understand each client's personal, professional and philanthropic priorities. Then she creates a comprehensive, prioritized financial plan to help them successfully achieve their goals and provides periodic review of their progress and make any refinement necessary due to changes in their circumstances or to adjust for market conditions.
Helping individuals and families reach their financial goals since 1999, June earned the Certified Financial Planner™ professional certification enabling her to develop specific strategies designed to minimize taxes, protect assets, maximize growth and transfer wealth. She earned her Ph.D. in chemistry from Brown University and her undergraduate degree from William Paterson College.
Committed to making a positive impact in the lives of others, June serves as a member of the Town of Stonington Board of Finance and the K-12 Building Committee. She has served as the Board President for the Pawcatuck Neighborhood Center and the Southeastern Connecticut Women's Network. She has also been a board member for the Eastern Connecticut Community Foundation Grants Committee and the Estate and Tax Planning Council.
Between them, June and her husband Alan have 4 children and five grandchildren. They are passionate about sailing and enjoy skiing in Maine. June also enjoys running; she and Lisa Cayer run the Mystic 10K race each May and the Mystic Tarzan Brown race in September.
Contact

Phone:
860.245.2085

Email:
jstrunk@janney.com
Shane F. O'Brien, CLTC®
First Vice President / Wealth Management, Financial Advisor
About Shane
Clients enjoy Shane's ability to manage any situation. His calm and easy-going personality helps instill confidence in all market conditions, and he can leverage a network of professionals to manage many situations. Most of all, Shane is easy to like. He strives to make the unknown definable, understandable and actionable. Having earned a B.S. in business management and administration from Mount St. Mary's College, Shane has spent over 20 years serving the needs of his clients. In 2015, Shane partnered with June Strunk to form The Mystic Harbor Group, a team with more than 50 years of experience helping clients develop retirement, trust and estate planning strategies, as well as solutions for wealth transfer, philanthropic giving, business sale and succession planning and corporate stock plans. One of his passions is impact investing, aligning personal values and investments for sustainable results.
Shane and his wife Julie, of 20 plus years, and their three teenage children enjoy a variety of activities, including skiing, golfing, boating, fishing and team sports. As a family they are committed to helping improve the lives of others through volunteering, coordinating annual fund-raisers and traveling to give hands-on support. They are involved with the Lyme Youth Service Bureau, an organization dedicated to providing critical social services for children and families, 100 Club of Connecticut helping the family of fallen police officers, High Hopes, a therapeutic riding organization, and the Crosby Foundation, a group dedicated to helping people of all ages lift themselves out of poverty through education in Haiti.
Contact

Phone:
860.245.2088

Email:
sobrien@janney.com
Lisa M. Cayer
Senior Registered Private Client Assistant
About Lisa
Lisa has over 25 years of experience in the financial services industry. She is dedicated to our clients and has an amazing attention to detail. Having begun her career in 1992 at Chelsea Groton bank, Lisa moved to Smith Barney, predecessor firm to Morgan Stanley, in Old Lyme in 1995. She has been working with June Strunk and the Mystic Harbor Group for over fifteen years.
A loving wife and mother of two boys, outside of the office, Lisa is a passionate coach and a board member for local Little League Baseball. On or off the field, Lisa is committed to our clients and our community.
Contact

Phone:
860.245.2090

Email:
lcayer@janney.com
Supported By
We collaborate with other Janney specialists, as needed, who have in-depth experience in specific disciplines. Together, we can assess your unique situation, analyze difference strategies, and develop a plan fit for your unique needs and goals.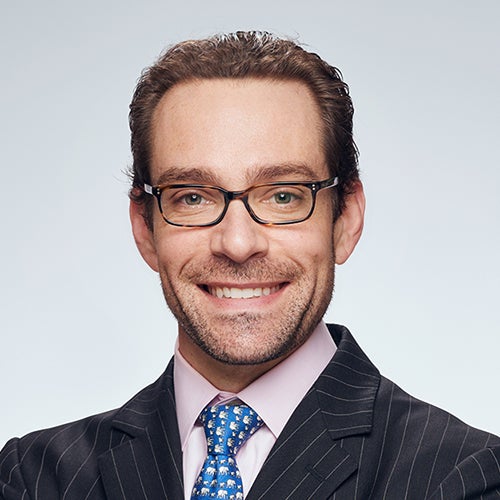 Guy LeBas
Chief Fixed Income Strategist, Janney Montgomery Scott LLC Director, Custom Fixed Income Solutions, Janney Capital Management
About Guy
Guy LeBas is Janney's Chief Fixed Income Strategist, as well as Head of Fixed Income for Janney Capital Management. As Strategist, he is responsible for providing direction to the Firm's clients on the macroeconomic, interest rate, and bond market investing climate.
Guy authors bond market periodicals, which provide relative value recommendations across the fixed income spectrum. With Janney Capital Management, Guy is responsible for overseeing the Firm's discretionarily managed bond portfolios, which take a client-tailored approach to generating consistent income across interest rate environments.
Guy joined Janney in 2006. Prior to joining Janney, Guy served as Interest Rate Risk Manager for U.S. Trust's bank asset and liability portfolios, a role in which he oversaw risk and return on $20 billion of bank assets and derivatives.
Guy is also a frequent guest on CNBC, Bloomberg TV and Fox Business News, as well as a regular speaker at financial industry conferences. He received his education from Swarthmore College, holds an M.S. in Applied Economics from Johns Hopkins University, and is a CFA Charterholder.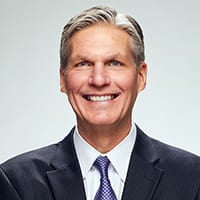 Mark D. Luschini
Chief Investment Strategist, Janney Montgomery Scott LLC President and Chief Investment Officer, Janney Capital Management
About Mark
Mark Luschini is the Chief Investment Strategist for Janney Montgomery Scott LLC, leading the Investment Strategy Group. In that capacity Mark is responsible for establishing the Firm's broad outlook relating to conditions in the capital markets and the economy and to develop investment strategies that align with the best interest, goals, and objectives of individual and institutional clients. He also establishes the Firm's asset allocation models used for portfolio construction and financial planning.
As Chief Investment Strategist, Mark serves as the Janney's investment spokesperson, offering national market commentary and developing asset allocation models and investment strategies. He chairs the investment committee and actively interfaces with both current and prospective clients.
Additionally, Mark directs Janney Capital Management, the Firm's discretionary investment management division. Under his leadership, Janney Capital Management has delivered competitive investment results across multiple strategies. The total assets under management has grown to more than $4 billion, with nearly $3 billion in traditional equity and fixed income assets, and over $1 billion in various strategic and tactical asset allocation strategies utilizing exchange-traded solutions and mutual funds. Mark served on the Board of Managers for Janney, and currently serves as a Trustee for the Firm's Pension & Profit Sharing Plan. He is a member of the Janney Wealth Management Department's Mutual Fund and Alternative Investment Committees.
In Janney Capital Management, Mark chairs the Investment Committee which sets asset class and sector policy and directly participates in managing the equity, fixed income, and asset allocation strategies under its advisory. Mark has spent more than 30 years in the investment industry. He utilizes that experience to speak on topics related to macroeconomics and investment management at seminars and conferences.
His comments and written articles have been circulated in numerous publications ranging from the Wall Street Journal and Barron's to the New York Times, USA Today, Financial Times, and Money magazine. He has appeared in various media outlets including CNBC, Bloomberg Television, Fox Business News, and CNN.
He has a BA and MBA from Gannon University and holds the Chartered Market Technician (CMT) designation from the Market Technicians Association
Contact us today to discuss how we can put a plan in place designed to help you reach your financial goals.