Our Team
Our team members have dedicated their careers to guiding individual investors and families through some of life's most important financial decisions by focusing on superior advice and dedicated service.
Our culture is fostered by the individuals on our team who all have an attitude of 'client first' and genuine personal attention.
Andrew R. Nehrbas
Executive Vice President/Wealth Management, Financial Advisor
About Andrew
Andrew R. Nehrbas serves as Executive Vice President/ Wealth Management. Andy brings more than 3 decades of service and guidance to clients and has earned industry accolades for his work*. Andy had a great teacher. He began in financial services right after college working alongside his grandfather, the chairman of a national financial firm. Working and living with his grandfather provided Andy with a comprehensive education in financial markets, investing, and building relationships that brought him early and enduring success.
Later Andy moved to Merrill Lynch and quickly rose to become a member of the President's Council and then, in 1984, joined Legg Mason. A 22–time member of Legg Mason President's Council and a Managing Director, Andy also held the position of Branch Manager for the Legg Mason Bryn Mawr, Pennsylvania office. Legg Mason's Private Client Group became part of Smith Barney in 2006. In 2009, Andy joined Janney Montgomery Scott LLC as a founder of Nehrbas Wealth Management.
Andy is a graduate of Franklin and Marshall College. He is an avid squash player, having recently won the 50's National Amateur Championship in men's doubles. He is a former President of the Merion Cricket Club, and former Chairman of the Board of The Village, as well as currently actively involved in SquashSmarts, Inc.
In his free time, Andy enjoys racquet sports, fly fishing, biking and skiing with his wife and their four children.
*Financial Times has recognized Andy as a "Top 400 Adviser" for three consecutive years in March of 2015, 2016 and 2017. The list recognizes top financial advisers at national, independent, regional and bank broker-dealers from across the U.S. In 2008 and 2009 Andy was named one of the top fifteen financial advisors by the Philadelphia Business Journal. Also in 2009, Andy was named one of the "Top 1000 Advisors" by Barron's. In the January 2012 issue of Main Line Today Magazine, Andy was named as one of the Top Financial Advisors on the Main Line and in May 2012, the team was featured in Suburban Life Magazine.
Contact

Phone:
610.526.7230

Email:
anehrbas@janney.com
David S. Penn, CFA®
Executive Vice President/ Wealth Management, Financial Advisor
About David
David S. Penn serves as Executive Vice President/ Wealth Management. David has over 3 decades in the financial services industry working as an institutional executive designing and overseeing financial products, as well as working with individual clients on their wealth management issues. David was first educated about the stock market by his grandfather and became fascinated with investing at age 9. Today, his combination of quantitative skills, intimate product knowledge and executive acumen makes him uniquely qualified to offer clients a broad range of financial services and investment management.
Prior to joining Nehrbas Wealth Management, David was Executive Vice President and Head of Wealth Management at Janney where he was member of the Executive Committee, and chaired both the firm's 401K/Profit Sharing Plan Committee and its Product Review Committee. His daily responsibilities included oversight of the Firm's Wealth Management services and solutions including research and development, separately managed accounts, financial planning, mutual funds, insurance, annuities, and retirement solutions. David also oversaw the day-to-day operations of Janney Capital Management, an independent division of Janney Montgomery Scott, providing fee-based discretionary investment management for individual, corporate, and institutional portfolios.
David was featured by OnWallStreet during his time as Head of Wealth Management.
From 2005 to 2007, David managed the investment products area for Smith Barney and prior to that, he spent over 20 years serving Legg Mason in numerous capacities, including as a member of the firm's equity research department and as Head of the Wealth Management division.
David received his MBA in finance from the Wharton School at the University of Pennsylvania and his undergraduate degree from Drexel University with a B.S. in accounting, graduating with highest honors. He was designated a Certified Public Accountant in 1982 and a Chartered Financial Analyst® in 1987. He serves on the investment committee of the Kimmel Center, the Board of Visitors at the LeBow College of Business at Drexel University, is a member of the CFA Institute and a past President, Vice President and Board Member of the Baltimore Securities Analysts Society.
Contact

Phone:
610.526.7225

Email:
dpenn@janney.com
Meg Tegler Hardesty, AWMA®
Associate Vice President/ Wealth Management, Senior Account Executive
About Meg
Meg began her financial services career with Andy Nehrbas over 30 years ago conducting financial planning and wealth management for their mutual clients. She holds her Series 7 and Series 66 registrations and earned her Accredited Wealth Management Advisor℠ designation to enhance knowledge of strategies to manage wealth.
Meg's focus today is the same as the day she joined the industry – she is passionate about helping people manage their wealth. As a young adult, Meg had to learn to become financially independent after losing her father and vowed to help others with their financial lives. In addition to financial planning and wealth management experience, Meg has extensive knowledge in investment management, administration, operations, and record keeping of various types of investment accounts, including 529 plans, trusts, estates and 401(k) plans.
Meg graduated from St. Joseph's University with a B.S. in Business Administration. She is past President of the Friends of St. Christopher's Hospital for Children, where she organized many charitable events to raise money for the needs of the children. Meg serves on the board of the Willistown Conservation Trust, where she is a member of the Rushton Farm Committee. In addition, her passion for gardening and love of nature is deeply fulfilled as a volunteer at WCT and the Rushton Community Farm Program. Meg and her husband Chris enjoy many outdoor activities such as hiking with their two dogs (Vizslas), playing tennis, golf, surfing and traveling.
Contact

Phone:
610.526.7224

Email:
mhardesty@janney.com
Steven M. Lane, CFP®, AWMA®
Associate Vice President/Wealth Management, Senior Account Executive
About Steven
Steve brings nearly 20 years of experience in wealth management and guidance for clients. Previously, he worked in the corporate office of Legg Mason in Baltimore, Maryland, representing Legg Mason Capital Management and affiliates as a wholesaler for their investment products. This experience, combined with his desire to provide knowledge directly to individual clients, lead him to the Nehrbas Wealth Management Group. Steve is a primary resource for market and investment information for the Nehrbas Wealth Management team and clients. He is a CERTIFIED FINANCIAL PLANNER™ professional and Accredited Wealth Management Advisor ®. Steve holds the Series 7 and 66 securities registrations, as well as his Life and Health Insurance licenses.
A graduate of The Hill School in Pottstown, PA, Steve then attended Elon University, graduating with a B.S. in Finance. When Steve is not working, he participates in several charitable and volunteer activities through church and his daughters' sports. He enjoys outdoor activities, playing golf and spending time with his wife, Betsy, and daughters Evelyn and Vivian.
Contact

Phone:
610.526.7226

Email:
slane@janney.com
Christopher W. Gagnier, CFA, CIMA®
Financial Advisor
About Christopher
Chris joined Janney in 2021 as a Financial Advisor and has been in the financial services industry for over 10 years. In his previous career as a financial consultant, Chris worked with Financial Advisors on portfolio construction. Covering investment strategies that focus on commodities, emerging markets, ESG, alternatives, and dividend growth investing strategies.
At Janney Chris offers his extensive knowledge in investment management, modern portfolio theory, and holistic financial planning, helping individuals receive guidance on retirement income planning, portfolio construction, college savings, business retirement planning, executive services (employer stock options), estate planning, and tax planning.
Chris holds his FINRA Series 6, 7, 63, and 66 and received the Chartered Financial Analyst (CFA®) designation from the CFA institute in 2019, while also receiving the Certified Investment Management Analyst® (CIMA®) in 2016.
Chris is a graduate of Franklin and Marshall College. He is an avid squash player, playing in college and currently at Merion Cricket Club. In his free time, Chris enjoys golf, fishing, running, skiing, and spending time with his wife Chelsea, daughter Caroline and their dog Buck.
Contact

Phone:
610.526.7258

Email:
cgagnier@janney.com
Susan McCollian
Senior Registered Private Client Associate
About Susan
Susan McCollian is a Senior Registered Private Client Associate with over 38 years experience in the industry. Her extensive knowledge and experience adds value to providing excellent sales and administrative service support to Nehrbas Wealth Management and all our clients. She is a graduate of St. Joseph's University (B.S.) and holds FINRA Series 7 and 63 licenses.
Susan is a volunteer at the Hub of Hope, a division of Project Home, and the Ronald McDonald House.She enjoys spending time with her family, reading, watching Philly sports, theater, and traveling. She has two grown sons and currently resides in Broomall with her husband Bill, and their rescue pup, Cooper.
Contact

Phone:
610.526.7220

Email:
smccollian@janney.com
Scott Nehrbas
Private Client Associate
About Scott
Scott Nehrbas is a Private Client Associate focusing on fulfilling the service needs for client accounts, as well as the management of administrative systems and procedures. Following his father and great-grandfather, Scott joins the industry to serve the wealth management needs of clients and continues the rich family legacy in financial services.
Prior to becoming a Private Client Associate, Scott attended Franklin & Marshall College where he studied economics. He has exceptional computer and technical skills and knowledge of the software systems powering the administrative services of investment accounts.
Scott is an avid squash player, who throughout his four years playing college squash, helped his team break into the collegiate national top 10. He enjoys racquet sports, skiing, fly-fishing, sailing, and helping out with a nonprofit organization, SquashSmarts, Inc.
Contact

Phone:
610.526.7235

Email:
snehrbas@janney.com
Supported By
We collaborate with other Janney specialists, as needed, who have in-depth experience in specific disciplines. Together, we can assess your unique situation, analyze difference strategies, and develop a plan fit for your unique needs and goals.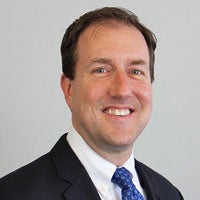 Dan Wantrobski, CMT®
Managing Director, Director of Research
About Dan
Dan Wantrobski is Director of Research at Janney Montgomery Scott and has over 20 years of industry experience as a technical analyst and strategist.
Mr. Wantrobski spent the first 10 years of his career at Paine Webber and UBS, where he developed his knowledge as a technician and macro strategist following the equity, fixed income, commodity, and currency markets. He has also spent time at Fox Pitt Kelton, Bedford Quantitative, and New Albion Partners. From 2008 to 2016, Mr. Wantrobski served as Janney's technical strategist.
Mr. Wantrobski regularly comments in the media on key issues arising in the industry, with appearances in outlets such as The Wall Street Journal, Reuters, The Philadelphia Inquirer, CNBC, Fox Business, and Bloomberg TV. He is also a frequent speaker at financial industry conferences, including the Ernst & Young Annual Firm Conference where he has served as a guest speaker for the last five years.
Mr. Wantrobski is a Chartered Market Technician ® (CMT) and attended Villanova University, graduating cum laude with a B.S. in Finance.
He currently resides in Moorestown, NJ where he volunteers as a firefighter with Relief Engine Co. 312.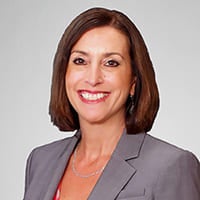 Debra Roey
Vice President, Retirement Plan Services Director
About Debra
Debra S. Roey joined Janney Montgomery Scott LLC in November 2006, as Janney Retirement Plan Services (JRPS) Manager. JRPS was founded in 1982 to provide Janney's Corporate Retirement Plan Clients with support in plan design analysis, proposal procurement and review, investment fiduciary services, technical expertise, and problem resolution.
Debra has over 30 years of experience in the Retirement Plan arena. Prior to joining Janney, she served as Regional Director with Union Central Life Retirement and Investment Services. During her tenure, she received numerous sales awards including qualification for the company's highest society membership. She also served on several corporate committees involved with Strategic Planning and Product Development.
Debra earned a B.A. in Business Administration from Rutgers University.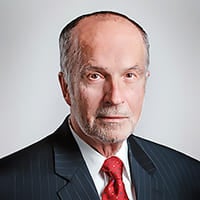 Greg Drahuschak
Market Strategist
About Greg
Greg Drahuschak joined Janney in 1991. He has over 45 years of economic experience and provides daily, weekly, and monthly market commentary, with a particular focus on the equity market, to Janney and our clients.
Prior to joining Janney, he worked as a retail broker with—and eventually transitioned into the research departments of—Butcher & Singer and Wheat First Securities. He was also an instructor at Robert Morris College and the University of Pittsburgh.
Greg has written articles for several newspapers and websites, and has been the featured financial professional on many live radio broadcasts.
He earned his B.A. in fine arts from the Indiana University of Pennsylvania, as well as certificates from the Wharton School of the University of Pennsylvania and from the New York Institute of Finance.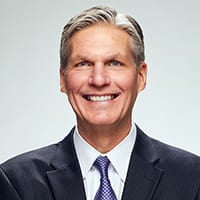 Mark D. Luschini
Chief Investment Strategist, Janney Montgomery Scott LLC President and Chief Investment Officer, Janney Capital Management
About Mark
Mark Luschini is the Chief Investment Strategist for Janney Montgomery Scott LLC, leading the Investment Strategy Group. In that capacity Mark is responsible for establishing the Firm's broad outlook relating to conditions in the capital markets and the economy and to develop investment strategies that align with the best interest, goals, and objectives of individual and institutional clients. He also establishes the Firm's asset allocation models used for portfolio construction and financial planning.
As Chief Investment Strategist, Mark serves as the Janney's investment spokesperson, offering national market commentary and developing asset allocation models and investment strategies. He chairs the investment committee and actively interfaces with both current and prospective clients.
Additionally, Mark directs Janney Capital Management, the Firm's discretionary investment management division. Under his leadership, Janney Capital Management has delivered competitive investment results across multiple strategies. The total assets under management has grown to more than $4 billion, with nearly $3 billion in traditional equity and fixed income assets, and over $1 billion in various strategic and tactical asset allocation strategies utilizing exchange-traded solutions and mutual funds. Mark served on the Board of Managers for Janney, and currently serves as a Trustee for the Firm's Pension & Profit Sharing Plan. He is a member of the Janney Wealth Management Department's Mutual Fund and Alternative Investment Committees.
In Janney Capital Management, Mark chairs the Investment Committee which sets asset class and sector policy and directly participates in managing the equity, fixed income, and asset allocation strategies under its advisory. Mark has spent more than 30 years in the investment industry. He utilizes that experience to speak on topics related to macroeconomics and investment management at seminars and conferences.
His comments and written articles have been circulated in numerous publications ranging from the Wall Street Journal and Barron's to the New York Times, USA Today, Financial Times, and Money magazine. He has appeared in various media outlets including CNBC, Bloomberg Television, Fox Business News, and CNN.
He has a BA and MBA from Gannon University and holds the Chartered Market Technician (CMT) designation from the Market Technicians Association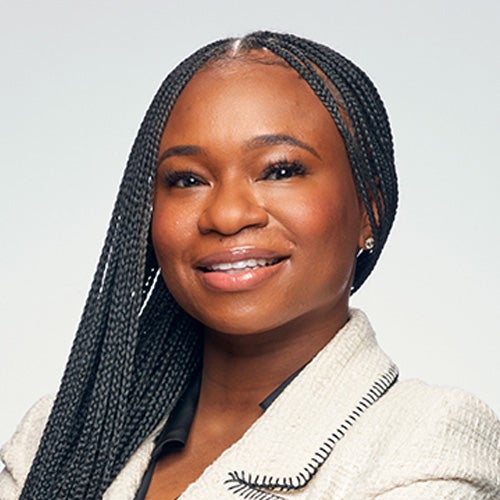 Shurdonna S. Joseph, CFP®
Vice President, Director of High Net Worth Consulting
About Shurdonna
Shurdonna serves as the Director of Janney's High Net Worth Consulting group. In this role, she collaborates with Financial Advisors to fully assess clients' needs, identify a range of potential strategies, and coordinate product solutions for those with significant wealth.
Shurdonna has more than 15 years of progressive experience in the investment-management industry. She joined Janney in 2017 as a Senior Financial Planner. Previously, Shurdonna was a Financial Advisor in Vanguard Personal Advisor Services®, where she provided investment guidance and financial-planning services to high-net-worth clients and their families. Shurdonna also served in Vanguard's Education Savings Group, where she focused on 529 Plans and college-savings strategies. While at Vanguard, Shurdonna had the opportunity to rotate through several of the firm's departments, including Retirement Plan Services, International, and Retail Investor Group, as part of their Accelerated Leadership Development Program.
Shurdonna has earned the Certified Financial PlannerTM designation and holds FINRA Series 7 and 63 licenses. She received her Juris Doctor (J.D.) from Temple University Beasley School of Law and has a Bachelor of Science in Finance from Morgan State University Earl G. Graves School of Business and Management.
Shurdonna is an active leader in her region's nonprofit community and currently serves as a board member and a member of the finance committee of Philadelphia's Magic Gardens. She's also a member of the Financial Ministry at her church, as well as a member of Alpha Kappa Alpha Sorority, Inc.
Contact us today to discuss how we can put a plan in place designed to help you reach your financial goals.