Our Team
No needs are more important than your own. We pride ourselves in making your needs and goals, our own. We don't simply work for you. We work with you to understand who you are as an individual and as an investor.
Our mission is to help you to define your financial objectives, and then use that knowledge to develop — together — a plan that is tailored to fit your unique needs and preferences, and is in your best interest. We're proud to offer comprehensive financial planning resources, providing you access to education, advice, planning, and consultation.
Christopher J. Ozazewski, CFP®, CRPS®, CDFA®
Executive Vice President/Wealth Management, Financial Advisor
About Christopher
Chris is an Executive Vice President of Wealth Management and the lead partner of the Ozazewski/Decker/Plunkett Wealth Management Group of Janney Montgomery Scott, LLC. In 2000, Chris became a CERTIFIED FINANCIAL PLANNER™ (CFP®) certificate and has furthered his industry knowledge by obtaining his Chartered Retirement Plans Specialist™ (CRPS®) and Certified Divorce Financial Analyst® (CDFA®). He utilizes that training and various wealth management strategies to tailor financial plans for clients, corporations, business owners and non-profits.
Chris began his career at Legg Mason Wood Walker, Inc in 1995 and spent 14 years there, ultimately managing the Bel Air branch. Chris moved his practice to Wells Fargo in 2009 in partnership with Eric Decker. After partnering with Libby Plunkett at Wells Fargo, the team found a home at Janney Montgomery Scott, LLC in the fall of 2019. Chris graduated from McDaniel College, formerly Western Maryland College, in 1987 with a B.A. in Business and Communications.
In his personal life, Chris is a past Board Member for the United Way of Harford County. Chris continues to actively mentor many individuals in the financial planning professional. He is married to his wife, Beth and they have two adult daughters, Alexandra, and Ava.
Contact

Phone:
443.307.8018

Email:
cozazewski@janney.com
Elizabeth Plunkett, AWMA®
First Vice President/Wealth Management, Financial Advisor
About Elizabeth
Libby brings 40 years of financial services experience to the team. She is dedicated to helping individuals and small businesses manage their wealth by recommending investment strategies based on her clients' goals and objectives. Her belief is that it takes more than a single planning session to put wealth to work in support of life goals; it takes a process. Her extensive experience – throughout major shifts in the markets – enables her to help her clients structure balanced portfolios and to stay on course throughout all market and economic environments.
Libby began her financial services career at Merrill Lynch, Pierce, Fenner and Smith. In 1994, she joined A.G. Edwards and Sons, later acquired by Wells Fargo, where she worked for 25 years before joining Janney. Libby earned her bachelor's degree in Business & Finance and Economics from Mount Saint Mary's College and her Master's Degree in Business Administration, with a concentration in Finance, from Loyola College. She holds the Accredited Wealth Management Advisor (AWMA®) designation.
Committed to helping her community prosper, Libby is actively involved with St. Margaret Parish, Rockfield Foundation, Chesapeake Professional Women's Network and Bel Air Rotary. Libby is part of a Women's Giving and Mentoring Circle, committed to help high-achieving young women with economic need reach their goal of attending a college prep, faith based high school. She is also a member of the Mid-Atlantic Chapter of the Women's Interactive Network at Janney. Outside of the office, she enjoys group fitness, running, biking, and spending time with family and friends.
Contact

Phone:
443.307.8017

Email:
eplunkett@janney.com
Eric Decker, AAMS®, CLTC®
Vice President/Wealth Management, Financial Advisor
About Eric
With 20 years of industry experience, Eric can provide recommendations to clients to help them plan for their future. Eric maintains a focus in the areas of wealth transfer strategies, retirement, investments, insurance, and education funding planning. He joined Janney after serving 10 years at Wells Fargo Advisors, moving there in 2009 after working for Legg Mason/Smith Barney since 2001.
Eric served the United States Marine Corps and Reserve for 12
years as an Infantry Staff Non-Commissioned Officer. Within that time, in 1986, he earned a Bachelor of Business Administration/Organizational Management from the University of Toledo. Eric also earned the Accredited Asset Management Specialist℠ (AAMS®) designation from the College of Financial Planning. Eric most recently earned the Certification for Long Term Care (CLTC®) designation to help our clients plan for life's unexpected events, by educating you on the potential solutions to source funding for long-term care needs and design a plan to mitigate these risks, tailored to your unique circumstances
and financial picture.
Eric was a past Board Member of Fallston Recreation Soccer and past HSA Member of St. John the Evangelist in Hydes, MD. In Eric's personal life, he loves running, exercising, golfing, endurance races, crabbing, and cooking. He especially enjoys spending time with his lovely wife, Kathy, and their three adult children, Max, Ryan, and Sarah, when they come back to town.
Contact

Phone:
443.307.8019

Email:
edecker@janney.com
Janet Desmond
Senior Registered Private Client Associate
About Janet
As a Senior Registered Private Client Associate, Janet's primary responsibility is to maintain a professional and organized environment, along with account administration, trading, and operational needs. She also organizes and plans all client events and marketing needs for the team. She is a dedicated professional, helping the teams' clients with their financial needs and providing the highest quality of client service.
Janet began her financial services career in 2000 at Legg Mason Wood Walker, Inc as a Registered Sales Assistant with Chris Ozazewski's practice. In 2009 the team joined Wells Fargo Advisors and ultimately Janney Montgomery Scott, LLC in 2019. Prior to financial services, she worked in the banking industry as a Branch Sales Manager for PNC Bank. Janet is a member of the Mid-Atlantic Chapter of the Women's Interactive Network at Janney.
Janet graduated from Gwynedd Mercy University, where she obtained a bachelor's degree in marketing and finance. Outside the office, Janet enjoys reading, yoga, walking, and spending time with her family and friends.
Contact

Phone:
443.307.8016

Email:
jdesmond@janney.com
Ellie Bockstie, CFP®
Financial Advisor
About Ellie
Ellie has joined our team at Janney Montgomery Scott LLC as a Financial Advisor Associate. She recently graduated from Janney's Financial Advisor Development Program which is designed to help cultivate the necessary skills to build a successful financial advisory business. She will now continue working as a Financial Advisor on the Ozazewski/Decker/Plunkett Wealth Management Team helping our clients plan for their futures.
Ellie graduated from Lindenwood University, in Saint Charles, MO
with a Master's in Business Administration. For her undergraduate degree she earned a Bachelor of Science from University of Maryland, College Park.
Ellie was most recently with T. Rowe Price as a Client Engagement Associate where she specialized in assisting clients with their retirement plans. Before T. Rowe Price, Ellie was with Bankers Life Insurance Company as a Retirement Advisor and Insurance Sales Representative.
Ellie's passion is lacrosse, and she was an NCAA Student Athlete
and NCAA Academic All-Conference Honoree while at Lindenwood University. She was also President of the Women's Club Lacrosse at the University of Maryland.
Ellie is a member of the Chesapeake Professional Women's Network
and the Mid-Atlantic Chapter of the Women's Interactive Network at Janney.
Contact

Phone:
443.307.8010

Email:
Ebockstie@janney.com
Supported By
We collaborate with other Janney specialists, as needed, who have in-depth experience in specific disciplines. Together, we can assess your unique situation, analyze difference strategies, and develop a plan fit for your unique needs and goals.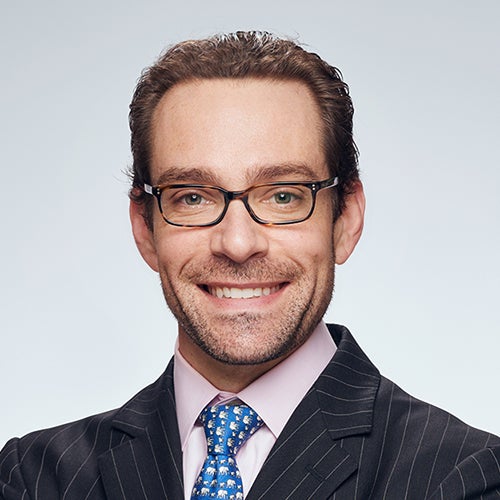 Guy LeBas
Chief Fixed Income Strategist, Janney Montgomery Scott LLC Director, Custom Fixed Income Solutions, Janney Capital Management
About Guy
Guy LeBas is Janney's Chief Fixed Income Strategist, as well as Head of Fixed Income for Janney Capital Management. As Strategist, he is responsible for providing direction to the Firm's clients on the macroeconomic, interest rate, and bond market investing climate.
Guy authors bond market periodicals, which provide relative value recommendations across the fixed income spectrum. With Janney Capital Management, Guy is responsible for overseeing the Firm's discretionarily managed bond portfolios, which take a client-tailored approach to generating consistent income across interest rate environments.
Guy joined Janney in 2006. Prior to joining Janney, Guy served as Interest Rate Risk Manager for U.S. Trust's bank asset and liability portfolios, a role in which he oversaw risk and return on $20 billion of bank assets and derivatives.
Guy is also a frequent guest on CNBC, Bloomberg TV and Fox Business News, as well as a regular speaker at financial industry conferences. He received his education from Swarthmore College, holds an M.S. in Applied Economics from Johns Hopkins University, and is a CFA Charterholder.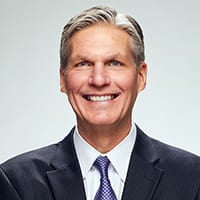 Mark D. Luschini
Chief Investment Strategist, Janney Montgomery Scott LLC President and Chief Investment Officer, Janney Capital Management
About Mark
Mark Luschini is the Chief Investment Strategist for Janney Montgomery Scott LLC, leading the Investment Strategy Group. In that capacity Mark is responsible for establishing the Firm's broad outlook relating to conditions in the capital markets and the economy and to develop investment strategies that align with the best interest, goals, and objectives of individual and institutional clients. He also establishes the Firm's asset allocation models used for portfolio construction and financial planning.
As Chief Investment Strategist, Mark serves as the Janney's investment spokesperson, offering national market commentary and developing asset allocation models and investment strategies. He chairs the investment committee and actively interfaces with both current and prospective clients.
Additionally, Mark directs Janney Capital Management, the Firm's discretionary investment management division. Under his leadership, Janney Capital Management has delivered competitive investment results across multiple strategies. The total assets under management has grown to more than $4 billion, with nearly $3 billion in traditional equity and fixed income assets, and over $1 billion in various strategic and tactical asset allocation strategies utilizing exchange-traded solutions and mutual funds. Mark served on the Board of Managers for Janney, and currently serves as a Trustee for the Firm's Pension & Profit Sharing Plan. He is a member of the Janney Wealth Management Department's Mutual Fund and Alternative Investment Committees.
In Janney Capital Management, Mark chairs the Investment Committee which sets asset class and sector policy and directly participates in managing the equity, fixed income, and asset allocation strategies under its advisory. Mark has spent more than 30 years in the investment industry. He utilizes that experience to speak on topics related to macroeconomics and investment management at seminars and conferences.
His comments and written articles have been circulated in numerous publications ranging from the Wall Street Journal and Barron's to the New York Times, USA Today, Financial Times, and Money magazine. He has appeared in various media outlets including CNBC, Bloomberg Television, Fox Business News, and CNN.
He has a BA and MBA from Gannon University and holds the Chartered Market Technician (CMT) designation from the Market Technicians Association
Contact us today to discuss how we can put a plan in place designed to help you reach your financial goals.