Our Team
Putting clients first is ingrained in the way we do business. When combined with our shared values, a spirit of continuous improvement and a strong commitment to diversity, we create a team of employees that are passionate about achieving results for our clients.
Thomas J. Urban
Senior Vice President / Wealth Management, Complex Manager
About Thomas
Thomas J. Urban has a long and established history of providing his clients with personalized investment strategies for their diverse financial needs. Today, he serves as Senior Vice President and Complex Manager of the Palm Beach Gardens and Stuart, Florida offices of Janney Montgomery Scott. With over 185 years of experience, Janney's excellent reputation, built out of integrity and respect, fit well into Tom's business vision. He has served on the Branch Manager's Council at Janney Montgomery Scott LLC for several years and has earned the honor twice for Top 100 managers by On Wall Street magazine.
PROFESSIONAL EXPERIENCE
Tom began in the financial service industry in 1993. Since joining Janney in November of 2006, Tom has grown his business through a commitment to providing superior advisory based services* to his clients. He takes a comprehensive approach to investment planning by concentrating on building asset allocated portfolios, which moves his clients towards both their short and long-term financial objectives. This strategic approach allows Tom to react to changes in market conditions, changes to investment objectives, or changes in one's life goals, in a timely and effective manner. Tom will make himself available to his clients to answer any question and believes his role is to guide and educate through this often complicated and stressful investment process.
PERSONAL BACKGROUND
He has earned a bachelor's degree from St. Leo University majoring in Accounting and Finance. Tom stays very active in his community by coaching little league baseball in North Palm Beach. He has helped coach his team to back to back State championships, which he is very proud of. He is also a member of St. Peters Catholic Church, Loyal order of Moose and a member of the Harley Davidson Owners Group. Also, in his free time, Tom enjoys working out by doing CrossFit, as well as taking his Harley Davidson out for a cruise. He enjoys spending time with his wife Juli and their three beautiful children, Courtney, Tommy and Joey. The family always looks forward to their annual skiing trip to Vermont.
Contact

Phone:
561.630.9101

Email:
turban@janney.com
Frank J. Amigo
Senior Vice President/ Florida Regional Manager
About Frank
Frank began his career as a financial advisor with Merrill Lynch in 1987 and now serves as Senior Vice President/ Regional Manager for Janney's Florida offices.
Frank has been recognized throughout his career and has been named on several occasions as one of the top 100 branch managers by On Wall Street Magazine including a top 10 finish in 2015. He was named manager of the year twice at predecessor firms and has served on executive and diversity councils.
Frank is a Miami native and a graduate of Florida International University. Frank is married to his wife, Lori, and has 2 children.
Contact

Phone:
786.646.6030

Email:
famigo@janney.com
Supported By
We collaborate with other Janney specialists, as needed, who have in-depth experience in specific disciplines. Together, we can assess your unique situation, analyze difference strategies, and develop a plan fit for your unique needs and goals.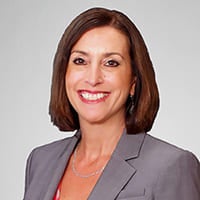 Debra Roey
Vice President, Retirement Plan Services Director
About Debra
Debra S. Roey joined Janney Montgomery Scott LLC in November 2006, as Janney Retirement Plan Services (JRPS) Manager. JRPS was founded in 1982 to provide Janney's Corporate Retirement Plan Clients with support in plan design analysis, proposal procurement and review, investment fiduciary services, technical expertise, and problem resolution.
Debra has over 30 years of experience in the Retirement Plan arena. Prior to joining Janney, she served as Regional Director with Union Central Life Retirement and Investment Services. During her tenure, she received numerous sales awards including qualification for the company's highest society membership. She also served on several corporate committees involved with Strategic Planning and Product Development.
Debra earned a B.A. in Business Administration from Rutgers University.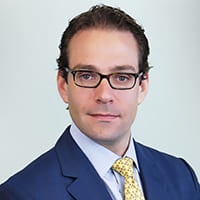 Guy LeBas
Chief Fixed Income Strategist, Janney Montgomery Scott LLC Director, Custom Fixed Income Solutions, Janney Capital Management
About Guy
Guy LeBas is Janney's Chief Fixed Income Strategist, as well as Head of Fixed Income for Janney Capital Management. As Strategist, he is responsible for providing direction to the Firm's clients on the macroeconomic, interest rate, and bond market investing climate.
Guy authors bond market periodicals, which provide relative value recommendations across the fixed income spectrum. With Janney Capital Management, Guy is responsible for overseeing the Firm's discretionarily managed bond portfolios, which take a client-tailored approach to generating consistent income across interest rate environments.
Guy joined Janney in 2006. Prior to joining Janney, Guy served as Interest Rate Risk Manager for U.S. Trust's bank asset and liability portfolios, a role in which he oversaw risk and return on $20 billion of bank assets and derivatives.
Guy is also a frequent guest on CNBC, Bloomberg TV and Fox Business News, as well as a regular speaker at financial industry conferences. He received his education from Swarthmore College, holds an M.S. in Applied Economics from Johns Hopkins University, and is a CFA Charterholder.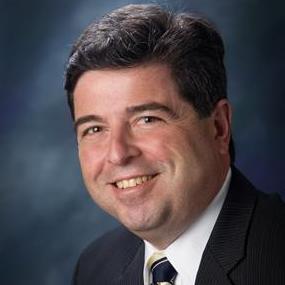 Jack Cintorino
Vice President, Senior Financial Planner
About Jack
Jack Cintorino, based out of the Alexandria, VA branch, provides assistance and support in many aspects of financial planning to Janney's Financial Advisors and their clients. Prior to joining Janney, Jack was employed at AXA since October 2012 as Director / Lead Manager and Senior Case Design Consultant focusing on Estate and Charitable Planning. He holds a BA degree from State University of New York at Stony Brook, and Juris Doctor (JD) degree from Touro College School of Law.
Jack has been a featured guest on a cable television investment program, has had several articles published within the industry, and has been a guest speaker at numerous industry and public seminars.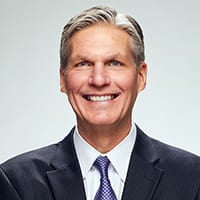 Mark D. Luschini
Chief Investment Strategist, Janney Montgomery Scott LLC President and Chief Investment Officer, Janney Capital Management
About Mark
Mark Luschini is the Chief Investment Strategist for Janney Montgomery Scott LLC, leading the Investment Strategy Group. In that capacity Mark is responsible for establishing the Firm's broad outlook relating to conditions in the capital markets and the economy and to develop investment strategies that align with the best interest, goals, and objectives of individual and institutional clients. He also establishes the Firm's asset allocation models used for portfolio construction and financial planning.
As Chief Investment Strategist, Mark serves as the Janney's investment spokesperson, offering national market commentary and developing asset allocation models and investment strategies. He chairs the investment committee and actively interfaces with both current and prospective clients.
Additionally, Mark directs Janney Capital Management, the Firm's discretionary investment management division. Under his leadership, Janney Capital Management has delivered competitive investment results across multiple strategies. The total assets under management has grown to more than $4 billion, with nearly $3 billion in traditional equity and fixed income assets, and over $1 billion in various strategic and tactical asset allocation strategies utilizing exchange-traded solutions and mutual funds. Mark served on the Board of Managers for Janney, and currently serves as a Trustee for the Firm's Pension & Profit Sharing Plan. He is a member of the Janney Wealth Management Department's Mutual Fund and Alternative Investment Committees.
In Janney Capital Management, Mark chairs the Investment Committee which sets asset class and sector policy and directly participates in managing the equity, fixed income, and asset allocation strategies under its advisory. Mark has spent more than 30 years in the investment industry. He utilizes that experience to speak on topics related to macroeconomics and investment management at seminars and conferences.
His comments and written articles have been circulated in numerous publications ranging from the Wall Street Journal and Barron's to the New York Times, USA Today, Financial Times, and Money magazine. He has appeared in various media outlets including CNBC, Bloomberg Television, Fox Business News, and CNN.
He has a BA and MBA from Gannon University and holds the Chartered Market Technician (CMT) designation from the Market Technicians Association
Contact us today to discuss how we can put a plan in place designed to help you reach your financial goals.