Our Team
No needs are more important than your own. We pride ourselves in making your needs and goals, our own. We don't simply work for you. We work with you to understand who you are as an individual and as an investor.
Our mission is to help you to define your financial objectives, and then use that knowledge to develop — together — a plan that is tailored to fit your unique needs and preferences, and is in your best interest. We're proud to offer comprehensive financial planning resources, providing you access to education, advice, planning, and consultation.
Randall L. Renneisen
Executive Vice President / Wealth Management, Financial Advisor
About Randall
Randy is proud to carry on the family tradition as a third generation Financial Advisor. He began his career in 1984 at Renneisen, Renneisen & Redfield, before joining Laidlaw, Adams & Peck in 1986. Two years later, he joined Legg Mason, where he served as a Financial Advisor, co-branch Manager, and achieved the President's Council for 15 consecutive years and Chairman's Council for 5 consecutive years. Randy stayed through the transitions to Smith Barney and Morgan Stanley, before moving his team to Janney in 2013. Randy prides himself on his, and his team's, focus on client service, retirement income and risk mitigation strategies.
Randy resides in Landenberg, PA, with his wife of over 30 years, Leanne. They have three boys; Andrew graduated from Syracuse and is presently a Washington, DC police officer; Thomas is a graduate of Drexel Law and is just starting his career as a lawyer; and John attended the Culinary Institute of America and is working to be a great chef. Randy is very active in activities with his church, and enjoys spending time in Stone Harbor, NJ where he is usually found offshore pursuing tuna, striped bass, or some other type of fish.
Contact

Phone:
302.428.1815

Email:
rrenneisen@janney.com
Robert B. Fischer, CFP®, CLTC®
Vice President / Wealth Management, Financial Advisor
About Robert
Rob has spent over 20 years in the financial services industry after selling a successful local restaurant and jazz club. Rob Joined Legg Mason in 2001, and partnered with Randy three years later. Rob stayed through the Smith Barney and Morgan Stanley transitions before moving to Janney with Randy and Susan in 2013. Rob is a graduate of Penn State with degrees in History and Journalism, and he also attended the University of Delaware for graduate studies in History. In 2009 Rob achieved the designation of CFP® (Certified Financial Planner™) professional, and in 2014 also became a CLTC® (Certified Long Term Care Consultant). Rob maintains a focus on planning strategies for retirement, college, wealth accumulation, and efficient distribution to heirs.
Rob resides in Elkton, MD with his wife Royer. Now that the children are out pursuing their own lives, he shares his property with 3 to 5 cats and two horses. Rob is a board member of the Caesar Rodney Rotary, and enjoys a variety of hands on charity work with the club. In his spare time he enjoys cooking, gardening, puttering around the farm, and carving tikis. (Yes, chainsaws are involved!)
Contact

Phone:
302.428.1819

Email:
rfischer@janney.com
Michael E. Toner
Vice President / Wealth Management, Financial Advisor
About Michael
Mike is a dedicated financial service professional with over 30 years of experience in the financial services industry. He began his career at Merrill Lynch in 1992. Mike spent several years at other firms before returning to Merrill Lynch in 2009 and remained there until 2017 when he joined Janney Montgomery Scott LLC.
Mike is committed to delivering exceptional client service and fostering long-term relationships. Through the planning process, he carefully listens to client's goals, values, aspirations and concerns. He then works closely with clients to help them toward achieving these objectives.
Mike is a graduate of McDaniel College where he received his BA in Business Administration and Economics. Mike holds Series 7, 31, 3, 65 and 63 registrations with the Financial Industry Regulatory Authority (FINRA). In addition, he holds Life and Health insurance licenses.
Mike resides in Hockessin with his partner, Kim, and two of their five Children. Mike enjoys hiking, exploring national parks, and is an exercise enthusiast.
Contact

Phone:
302.428.5991

Email:
mtoner@janney.com
Matthew Lagoy, CFP®, CEPA®, CRPC®
Financial Advisor
About Matthew
Matt focuses on personalized wealth management and works with clients on their complete financial picture, ranging from investments and liability management to education, insurance and estate planning issues. Matt's select group of clients include professionals and entrepreneurs and their families, retirees and small and mid-sized businesses.
Every client/advisor relationship is unique. For clients that choose to engage in an advisory relationship, it begins with a thorough information sharing session to determine what is most important to each client. A Net Worth Statement is produced, along with an "x-ray" of a client's investments to determine his or her current asset allocation and risk levels. Matt and his team then use an advanced retirement modelling approach - a way for you to sit in the driver's seat of your own retirement and personally test the fit and feel of a number of plans - to find the best one for you. These steps then become part of a client's annual review.
Matt holds the CERTIFIED FINANCIAL PLANNER™ (CFP®) professional certification as well as the Chartered Retirement Planning Counselor℠ (CRPC®) designation. Matt also holds the Series 7, 66 and 31 registrations and is licensed to assist clients with their life insurance needs. He started his career at Morgan Stanley and joined Janney in 2017. Matt graduated from Gettysburg College with a degree in Business Management and Spanish, and studied abroad in Seville, Spain. In his free time, Matt enjoys spending time with his family and coaching his kids' sports teams. Matt lives in Glen Mills, PA with his wife, Jaime, and two children, Charlotte and Jack.
Contact

Phone:
302.428.1824

Text:
6109811778

Email:
mlagoy@janney.com
Susan McDermott
Senior Registered Private Client Associate, Business Productivity Specialist
About Susan
Susan began her career in 1995 as a Client Service Associate with Smith Barney. She rose to become the Branch Administrator for the Delaware complex in 2005. In 2011 she joined the Renneisen Group with Randy and Rob. Susan holds the series 7 and 63 licenses and focuses on all of the day-to-day operations of the team.
Susan and her family live "just over the bridge" in New Jersey. She has three kids, Samantha, Ryan and Danny, who are all young adults in various stages of school and figuring out their adult careers. In her spare time Susan enjoys camping, boating, cooking and spending time with family.
Contact

Phone:
302.428.1816

Email:
smcdermott@janney.com
Rachel Toner
Private Client Associate
About Rachel
Rachel began her career in 2021 at Janney Montgomery Scott. She aspires to become a Financial Advisor and is currently completing her Finance degree at the University of Delaware and Wilmington University. Rachel focuses on marketing, communications, client events, and seminars.
Rachel lives in Greenville, DE with her fiancé Tyler and is passionate about technology, sports, and music. In her free time, she enjoys spending time with her family and loved ones, reading, hiking, skiing (when the weather allows it), and studying for her upcoming licensing exams.
Contact

Phone:
302.428.1823

Email:
rtoner@janney.com
Denise Diaz
Private Client Associate
About Denise
Denise began working in the financial industry in 2004 with Nationwide, where she worked with many of their product lines including mutual funds, annuities and life insurance. In 2008 she moved to Janney as an Annuity Processing Coordinator at our home office in Philadelphia. In this role Denise helped Janney advisors with the sales and submission of annuity products, making sure they complied with state regulations and Internal procedures. Now, she helps our clients move money, open new accounts, change personal information, update beneficiary designations, and many other administrative tasks.
Denise was raised in Arecibo, Puerto Rico where she attended school at Hogar Colegio La Milagrosa. Denise came to Delaware with her family when DuPont transferred her father from Puerto Rico. She now lives in Elkton, MD with her husband Daniel, and three children, Danieliz, Natalie, & Christopher. When not at work, Denise prioritizes her family and loves spending time watching her kids play sports, visiting local parks and gardens (Mt Cuba botanical garden is a favorite), and just cozying up with her kids and playing a good game of Mario Kart.
Contact

Phone:
302.304.8012

Email:
ddiaz@janney.com
Supported By
We collaborate with other Janney specialists, as needed, who have in-depth experience in specific disciplines. Together, we can assess your unique situation, analyze difference strategies, and develop a plan fit for your unique needs and goals.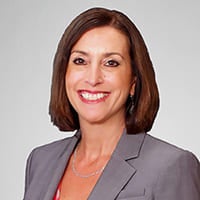 Debra Roey
Vice President, Retirement Plan Services Director
About Debra
Debra S. Roey joined Janney Montgomery Scott LLC in November 2006, as Janney Retirement Plan Services (JRPS) Manager. JRPS was founded in 1982 to provide Janney's Corporate Retirement Plan Clients with support in plan design analysis, proposal procurement and review, investment fiduciary services, technical expertise, and problem resolution.
Debra has over 30 years of experience in the Retirement Plan arena. Prior to joining Janney, she served as Regional Director with Union Central Life Retirement and Investment Services. During her tenure, she received numerous sales awards including qualification for the company's highest society membership. She also served on several corporate committees involved with Strategic Planning and Product Development.
Debra earned a B.A. in Business Administration from Rutgers University.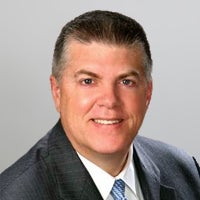 Ed Smith
Senior Tax and Estate Planner
About Ed
Ed advises Janney clients and their families through their unique investment journeys by providing advanced estate planning, wealth transfer, and income tax planning strategies. In addition, Ed develops tailored financial planning for high-net-worth clients by reviewing their complex needs and goals to help ensure their legacy benefits the heirs and charities they care about the most.
Ed has a diverse financial background with over three decades of varied experience including serving as a principal for a national public accounting firm, trust counsel for major financial institutions, and as a practicing trusts and estates lawyer. He has extensive experience in estate, fiduciary, and individual income tax planning for ultra-high net worth clients. He also has significant experience with asset protection planning, closely held business owners, and entity structuring.
Ed was previously a practicing tax and estate planning lawyer in Connecticut and Florida and has been a frequent speaker at seminars on various tax, financial, and estate planning topics. He previously served on the editorial advisory board for a national estate planning publication, and has been a speaker for the FICPA, regional and national ABA conferences, and the Florida Attorney/Trust Officer Liaison Conference, among others.
Ed received his J.D. from Quinnipiac University and his B.B.A. in Accounting from St. Bonaventure University. His professional affiliations include East Coast Estate Planning Council; The Florida Bar, Member RPPTL Section; New York State Bar Association; Connecticut State Bar Association; Boca Raton Estate Planning Council, Board Member; South Palm Beach County Bar Association; and United States Tax Court. He has served, or is serving, on the board of directors or committees for various community organizations including America Red Cross; Boca Raton Historical Society; Boca Raton Museum of Art; Greater Boca Raton Chamber of Commerce; Humane Society of Broward County; Leaders in Furthering Education; Leukemia and Lymphoma Society; and State of Israel Bonds Corporation.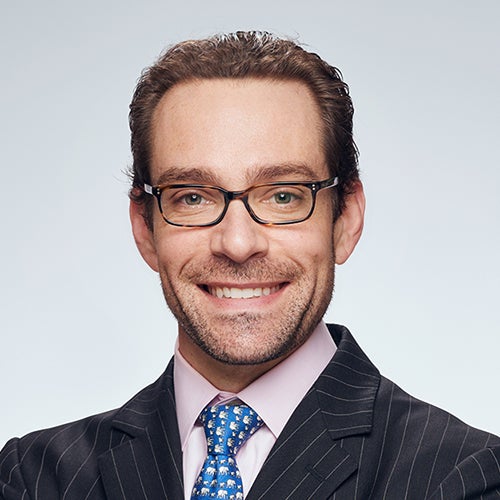 Guy LeBas
Chief Fixed Income Strategist, Janney Montgomery Scott LLC Director, Custom Fixed Income Solutions, Janney Capital Management
About Guy
Guy LeBas is Janney's Chief Fixed Income Strategist, as well as Head of Fixed Income for Janney Capital Management. As Strategist, he is responsible for providing direction to the Firm's clients on the macroeconomic, interest rate, and bond market investing climate.
Guy authors bond market periodicals, which provide relative value recommendations across the fixed income spectrum. With Janney Capital Management, Guy is responsible for overseeing the Firm's discretionarily managed bond portfolios, which take a client-tailored approach to generating consistent income across interest rate environments.
Guy joined Janney in 2006. Prior to joining Janney, Guy served as Interest Rate Risk Manager for U.S. Trust's bank asset and liability portfolios, a role in which he oversaw risk and return on $20 billion of bank assets and derivatives.
Guy is also a frequent guest on CNBC, Bloomberg TV and Fox Business News, as well as a regular speaker at financial industry conferences. He received his education from Swarthmore College, holds an M.S. in Applied Economics from Johns Hopkins University, and is a CFA Charterholder.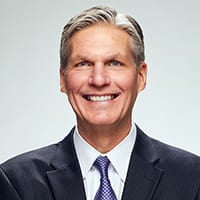 Mark D. Luschini
Chief Investment Strategist, Janney Montgomery Scott LLC President and Chief Investment Officer, Janney Capital Management
About Mark
Mark Luschini is the Chief Investment Strategist for Janney Montgomery Scott LLC, leading the Investment Strategy Group. In that capacity Mark is responsible for establishing the Firm's broad outlook relating to conditions in the capital markets and the economy and to develop investment strategies that align with the best interest, goals, and objectives of individual and institutional clients. He also establishes the Firm's asset allocation models used for portfolio construction and financial planning.
As Chief Investment Strategist, Mark serves as the Janney's investment spokesperson, offering national market commentary and developing asset allocation models and investment strategies. He chairs the investment committee and actively interfaces with both current and prospective clients.
Additionally, Mark directs Janney Capital Management, the Firm's discretionary investment management division. Under his leadership, Janney Capital Management has delivered competitive investment results across multiple strategies. The total assets under management has grown to more than $4 billion, with nearly $3 billion in traditional equity and fixed income assets, and over $1 billion in various strategic and tactical asset allocation strategies utilizing exchange-traded solutions and mutual funds. Mark served on the Board of Managers for Janney, and currently serves as a Trustee for the Firm's Pension & Profit Sharing Plan. He is a member of the Janney Wealth Management Department's Mutual Fund and Alternative Investment Committees.
In Janney Capital Management, Mark chairs the Investment Committee which sets asset class and sector policy and directly participates in managing the equity, fixed income, and asset allocation strategies under its advisory. Mark has spent more than 30 years in the investment industry. He utilizes that experience to speak on topics related to macroeconomics and investment management at seminars and conferences.
His comments and written articles have been circulated in numerous publications ranging from the Wall Street Journal and Barron's to the New York Times, USA Today, Financial Times, and Money magazine. He has appeared in various media outlets including CNBC, Bloomberg Television, Fox Business News, and CNN.
He has a BA and MBA from Gannon University and holds the Chartered Market Technician (CMT) designation from the Market Technicians Association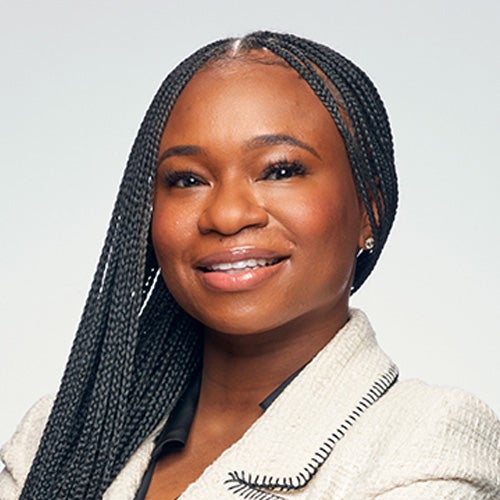 Shurdonna S. Joseph, CFP®
Vice President, Director of High Net Worth Consulting
About Shurdonna
Shurdonna serves as the Director of Janney's High Net Worth Consulting group. In this role, she collaborates with Financial Advisors to fully assess clients' needs, identify a range of potential strategies, and coordinate product solutions for those with significant wealth.
Shurdonna has more than 15 years of progressive experience in the investment-management industry. She joined Janney in 2017 as a Senior Financial Planner. Previously, Shurdonna was a Financial Advisor in Vanguard Personal Advisor Services®, where she provided investment guidance and financial-planning services to high-net-worth clients and their families. Shurdonna also served in Vanguard's Education Savings Group, where she focused on 529 Plans and college-savings strategies. While at Vanguard, Shurdonna had the opportunity to rotate through several of the firm's departments, including Retirement Plan Services, International, and Retail Investor Group, as part of their Accelerated Leadership Development Program.
Shurdonna has earned the Certified Financial PlannerTM designation and holds FINRA Series 7 and 63 licenses. She received her Juris Doctor (J.D.) from Temple University Beasley School of Law and has a Bachelor of Science in Finance from Morgan State University Earl G. Graves School of Business and Management.
Shurdonna is an active leader in her region's nonprofit community and currently serves as a board member and a member of the finance committee of Philadelphia's Magic Gardens. She's also a member of the Financial Ministry at her church, as well as a member of Alpha Kappa Alpha Sorority, Inc.
Contact us today to discuss how we can put a plan in place designed to help you reach your financial goals.