Our Team
Richard A. Keetley, CFP®, CLTC®, CIMA®
Executive Vice President/ Wealth Management, Financial Advisor
About Richard
Richard Keetley is a co-founding member of QL Wealth Advisors at Janney Montgomery Scott LLC in Lutherville, MD. Rich oversees a group of financial professionals serving high-net-worth individuals and families. He places emphasis on tax-efficient wealth accumulation strategies, retirement income planning, and legacy wealth transfer to future generations.
After graduating from Johns Hopkins University, Rich began his financial services career at Legg Mason in Baltimore where he became a Certified Financial Planner. In 2009, Rich and his group moved to Janney Montgomery Scott. With their collective experience and industry knowledge, they established QL Wealth Advisors with a focus on helping clients in their pursuit of financial peace of mind.
Rich's years of leadership in advisory and investment committees have led to numerous recognitions by prestigious publications such as Financial Times and Forbes. Rich actively engages in his community through volunteer work with St. Ambrose Housing & Aid Center and the Helping Up Mission. He enjoys traveling and spending time with his wife and family in Phoenix, MD.
Contact

Phone:
410.580.2682

Email:
rkeetley@janney.com
Stephen M. Goldstein, AIF®, CFP®, RICP®
Executive Vice President/ Wealth Management, Financial Advisor
About Stephen
Stephen Goldstein is the second co-founder of the QL Wealth Advisors at Janney Montgomery Scott LLC. As an Executive Vice President, he focuses on creating personalized financial plans for clients and maximizing retirement income.
Upon graduating with a BS in Business from the University of Maryland and an MSF from Loyola College of Baltimore, he began his career at Legg Mason where he became a Financial Advisor. Steve joined Janney in 2009 where he and Rich Keetley founded QL Wealth Advisors. He takes pride in the close collaboration of his team and their mission to provide clients with financial peace of mind. He has been recognized by multiple publications such as Financial Times and Forbes for his commitment to clients and professional excellence.
Steve stays active in his community as a trustee for the Chizuk Amuno Foundation, a not-for-profit that provides religious services, education, and scholarships for children of the community. He enjoys watching and supporting the Baltimore Ravens and Maryland Basketball. In his free time, he enjoys gardening, being outdoors, and spending time with his wife, children, and dog Buddy.
Contact

Phone:
410.580.2681

Email:
sgoldstein@janney.com
Kris Olenginski, CFP®
Vice President/Wealth Management, Financial Advisor
About Kris
Kris Olenginski is an experienced financial service professional who started his career at Legg Mason in Baltimore. After Legg Mason was acquired by Smith Barney, Kris gained experience as a consulting group analyst – managing research, selection, and planning. Kris joined Janney in 2009 alongside Richard Keetley and Stephen Goldstein to form QL Wealth Advisors. Together they have leveraged each other's experience, offering clients financial peace of mind.
Kris is a graduate of Mount Saint Mary's University and holds the Certified Financial Planner designation as well as series 7, 66, Life & Health licenses. He is passionate about helping clients create roadmaps to achieve their financial goals and help to create a legacy to provide for the next generation. He takes a holistic approach to financial planning – assessing his clients' unique goals and developing strategies to meet them.
Kris resides in the Baltimore area proudly supporting the Ravens and enjoys traveling, golf, snowboarding, wakeboarding, and surfing. He is also a passionate offshore angler and is actively involved with OC Reef Foundation, a non-profit organization focused on artificial reef construction along the Maryland coast.
Contact

Phone:
410.580.2683

Email:
kolenginski@janney.com
Brandon Fanelle, AAMS®
Assistant Vice President/Wealth Management, Account Executive
About Brandon
Brandon joined Janney Montgomery Scott in 2016, where he held numerous positions in the Wealth Management Department at Janney's Corporate headquarters in Philadelphia. In his previous roles, Brandon worked with Janney financial advisors to provide suitable investment recommendations that fit their client's goals and objectives.
As an opportunity to help clients directly, Brandon joined QL Wealth Advisors where he collaborates with the team to offer clients financial peace of mind through their various services. His primary responsibilities include financial planning, implementing investment solutions, and providing a high-level of service to clients.
Brandon is a graduate of Towson University and is licensed in Series 7 & 66. He also holds the Accredited Asset Management Specialist (AAMS®) professional designation through the College for Financial Planning (CFP).
In his free time, Brandon spends time with friends and family and enjoys staying active by participating in outdoor activities such as running, golfing, and fishing. He is an avid Philadelphia sports fan and enjoys cooking and visiting new restaurants. Brandon resides in Baltimore, MD (Canton).
Contact

Phone:
410.580.2696

Email:
bfanelle@janney.com
Katie L. Hughes
Registered Private Client Associate
About Katie
Katie Hughes started her career at Legg Mason in 2001 as a client service representative. With over 20 years of industry experience, she considers herself the "Queen Bee of Client Concierge", of the group. She focuses on providing clients with an excellent service experience and operates with grace and kindness.
She holds Series 7, 66, and Life & Health Insurance licenses.
Katie grew up sailing the rivers and creeks of the Chesapeake Bay. She has transitioned her love of water to land and spends her weekends volunteering at Wellspring of Life Farm which specializes in equine therapy for military veterans and first responders. She lives in Baltimore with her high-school son and great Dane, Blue.
Contact

Phone:
410-580-2684

Email:
klhughes@janney.com
Victoria LePore
Registered Private Client Associate
About Victoria
Victoria brings 34 years of security-industry investment experience to our team. Before joining QL Wealth Advisors, Victoria worked as an officer in the investment department of Signet Bank where she was recognized as a star employee for her accomplishments. She takes great pride in the personal and professional relationships she has developed with clients and colleagues.
She holds Series 7 & 66 securities licenses, in addition to her Life & Health and Variable Annuity licenses. Victoria loves spending time with her family, pets, and friends.
Contact

Phone:
410.580.2697

Email:
vlepore@janney.com
Supported By
We collaborate with other Janney specialists, as needed, who have in-depth experience in specific disciplines. Together, we can assess your unique situation, analyze difference strategies, and develop a plan fit for your unique needs and goals.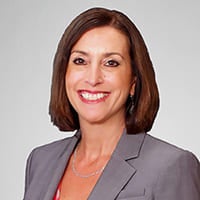 Debra Roey
Vice President, Retirement Plan Services Director
About Debra
Debra S. Roey joined Janney Montgomery Scott LLC in November 2006, as Janney Retirement Plan Services (JRPS) Manager. JRPS was founded in 1982 to provide Janney's Corporate Retirement Plan Clients with support in plan design analysis, proposal procurement and review, investment fiduciary services, technical expertise, and problem resolution.
Debra has over 30 years of experience in the Retirement Plan arena. Prior to joining Janney, she served as Regional Director with Union Central Life Retirement and Investment Services. During her tenure, she received numerous sales awards including qualification for the company's highest society membership. She also served on several corporate committees involved with Strategic Planning and Product Development.
Debra earned a B.A. in Business Administration from Rutgers University.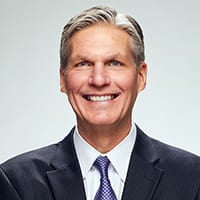 Mark D. Luschini
Chief Investment Strategist, Janney Montgomery Scott LLC President and Chief Investment Officer, Janney Capital Management
About Mark
Mark Luschini is the Chief Investment Strategist for Janney Montgomery Scott LLC, leading the Investment Strategy Group. In that capacity Mark is responsible for establishing the Firm's broad outlook relating to conditions in the capital markets and the economy and to develop investment strategies that align with the best interest, goals, and objectives of individual and institutional clients. He also establishes the Firm's asset allocation models used for portfolio construction and financial planning.
As Chief Investment Strategist, Mark serves as the Janney's investment spokesperson, offering national market commentary and developing asset allocation models and investment strategies. He chairs the investment committee and actively interfaces with both current and prospective clients.
Additionally, Mark directs Janney Capital Management, the Firm's discretionary investment management division. Under his leadership, Janney Capital Management has delivered competitive investment results across multiple strategies. The total assets under management has grown to more than $4 billion, with nearly $3 billion in traditional equity and fixed income assets, and over $1 billion in various strategic and tactical asset allocation strategies utilizing exchange-traded solutions and mutual funds. Mark served on the Board of Managers for Janney, and currently serves as a Trustee for the Firm's Pension & Profit Sharing Plan. He is a member of the Janney Wealth Management Department's Mutual Fund and Alternative Investment Committees.
In Janney Capital Management, Mark chairs the Investment Committee which sets asset class and sector policy and directly participates in managing the equity, fixed income, and asset allocation strategies under its advisory. Mark has spent more than 30 years in the investment industry. He utilizes that experience to speak on topics related to macroeconomics and investment management at seminars and conferences.
His comments and written articles have been circulated in numerous publications ranging from the Wall Street Journal and Barron's to the New York Times, USA Today, Financial Times, and Money magazine. He has appeared in various media outlets including CNBC, Bloomberg Television, Fox Business News, and CNN.
He has a BA and MBA from Gannon University and holds the Chartered Market Technician (CMT) designation from the Market Technicians Association
Contact us today to discuss how we can put a plan in place designed to help you reach your financial goals.