Our Team
At Sailfish Wealth Management, our purpose is to serve your wealth management needs, which include investment strategy, wealth enhancement, wealth transfer, wealth protection, and charitable giving.
Michael D. Dadko, CFP®, CLTC®
Executive Vice President / Wealth Management, Financial Advisor
About Michael
Michael is the managing director of Sailfish Wealth Management Group. He is a CERTIFIED FINANCIAL PLANNER™ (CFP®) professional and has more than 23 years of experience in the financial services industry. He and his team work extensively with entrepreneurs, executives and affluent families who have created wealth through business ownership and successful careers.
Growing up in the suburbs of Boston, Michael showed a propensity for hard work, working weekends and vacations in the family's real estate business. In his spare time he developed a love for community service through Boy Scouts, eventually earning the rank of Eagle Scout.
After graduating magna cum laude in Finance from Florida Institute of Technology Michael joined the Army in 1989. He served eight years with distinction as a Company Commander with the 82nd Airborne Division. In 1997 the Airborne & Ranger-trained soldier departed for civilian life as a financial advisor with UBS Financial Services.
During his 20 years at UBS Financial Services Michael formed Sailfish Wealth Management Group. Always striving to give his clients the best financial planning has to offer he worked for three years and attained the prestigious CERTIFIED FINANCIAL PLANNER™ (CFP®) professional designation in 2003 and more recently received the Certification in Long-Term Care (CLTC) designation.
As his business grew Michael discovered his clients relied on him for more than financial advice. They sought his advice to help them navigate their major life transitions such as retirement, estate planning or the death of a loved one. Michael specializes in the critical inter-dependencies among investments, estate taxes, insurance and trusts. He listens carefully to his clients to understand the complexities of their specific situation, synthesizing and organizing the details into a unique, easy to follow plan which creates the foundation from which to achieve their goals.
Michael has a heart for giving back and as an active member of the community serves as a Trustee on the Stuart/Martin County Chamber of Commerce, a member of the Martin County Estate Planning Council and on the Advisory Council of the Cleveland Clinic. He enjoys traveling (he has visited over 40 countries), genealogy research, growing exotic fruit trees (he has more than 20 different fruit trees) and spending time with family.
Contact

Phone:
772.219.2026

Email:
mdadko@janney.com
Diane M. Dadko, CFP®
Private Client Associate
About Diane
Diane focuses specifically on team promotion, business processes, team efficiencies and project management. During her years of experience Diane has built skills around compliance, industry processes and client relationships.
Diane began her career at Morgan Stanley in 1996. She worked in various compliance roles, supervising 4 offices in West Palm Beach and then 5 branches from West Palm Beach to Melbourne before leaving to start a family in 2008.
Diane graduated from California State University Long Beach with an MBA in Business Management. She became a CERTIFIED FINANCIAL PLANNER™ (CFP®) professional in 2004. She currently resides in Palm City and enjoys running (she has completed 3 26-mile marathons), cooking (Michael swears she makes the best prime rib in the world), boating, gardening and traveling with her husband Mike and their twin daughters.
Contact

Phone:
772.219.2024

Email:
ddadko@janney.com
April G. Pearson
Private Client Associate
About April
April helps us maintain the high level of service we provide to our clients and plays a key role in working with our team to prepare reports, process documents and handle key administrative duties.
After moving to Florida from Minnesota, April joined UBS Financial Services in 2006. During her ten years at UBS she became indispensable. She helped transition a 3-person department to a single person operation, handling branch front office operations and administrative duties, while assisting the team in several areas and acting as the branch technology liaison. In 2016 she transitioned with us to Janney Montgomery Scott LLC to focus more exclusively on the service we provide to our clients and supporting the team. April continued her role as branch technology liaison at Janney in addition to her team responsibilities. She also uses her technology skills to assist clients and the team with Janney's Online Access and technology.
During this time April earned her Bachelor's Degree from Florida Atlantic University and her Series 7 securities license. She currently lives in Port St. Lucie with her husband and their son. They are enjoying their relatively new role as parents. She enjoys running, baking, and playing a wide variety of games with family and friends. They also enjoy spending time in Orlando's theme parks.
Contact

Phone:
772.219.2013

Email:
apearson@janney.com
Supported By
We collaborate with other Janney specialists, as needed, who have in-depth experience in specific disciplines. Together, we can assess your unique situation, analyze difference strategies, and develop a plan fit for your unique needs and goals.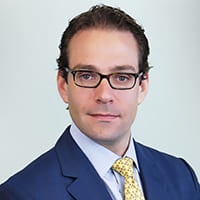 Guy LeBas
Chief Fixed Income Strategist, Janney Montgomery Scott LLC Director, Custom Fixed Income Solutions, Janney Capital Management
About Guy
Guy LeBas is Janney's Chief Fixed Income Strategist, as well as Head of Fixed Income for Janney Capital Management. As Strategist, he is responsible for providing direction to the Firm's clients on the macroeconomic, interest rate, and bond market investing climate.
Guy authors bond market periodicals, which provide relative value recommendations across the fixed income spectrum. With Janney Capital Management, Guy is responsible for overseeing the Firm's discretionarily managed bond portfolios, which take a client-tailored approach to generating consistent income across interest rate environments.
Guy joined Janney in 2006. Prior to joining Janney, Guy served as Interest Rate Risk Manager for U.S. Trust's bank asset and liability portfolios, a role in which he oversaw risk and return on $20 billion of bank assets and derivatives.
Guy is also a frequent guest on CNBC, Bloomberg TV and Fox Business News, as well as a regular speaker at financial industry conferences. He received his education from Swarthmore College, holds an M.S. in Applied Economics from Johns Hopkins University, and is a CFA Charterholder.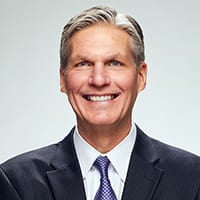 Mark D. Luschini
Chief Investment Strategist, Janney Montgomery Scott LLC President and Chief Investment Officer, Janney Capital Management
About Mark
Mark Luschini is the Chief Investment Strategist for Janney Montgomery Scott LLC, leading the Investment Strategy Group. In that capacity Mark is responsible for establishing the Firm's broad outlook relating to conditions in the capital markets and the economy and to develop investment strategies that align with the best interest, goals, and objectives of individual and institutional clients. He also establishes the Firm's asset allocation models used for portfolio construction and financial planning.
As Chief Investment Strategist, Mark serves as the Janney's investment spokesperson, offering national market commentary and developing asset allocation models and investment strategies. He chairs the investment committee and actively interfaces with both current and prospective clients.
Additionally, Mark directs Janney Capital Management, the Firm's discretionary investment management division. Under his leadership, Janney Capital Management has delivered competitive investment results across multiple strategies. The total assets under management has grown to more than $4 billion, with nearly $3 billion in traditional equity and fixed income assets, and over $1 billion in various strategic and tactical asset allocation strategies utilizing exchange-traded solutions and mutual funds. Mark served on the Board of Managers for Janney, and currently serves as a Trustee for the Firm's Pension & Profit Sharing Plan. He is a member of the Janney Wealth Management Department's Mutual Fund and Alternative Investment Committees.
In Janney Capital Management, Mark chairs the Investment Committee which sets asset class and sector policy and directly participates in managing the equity, fixed income, and asset allocation strategies under its advisory. Mark has spent more than 30 years in the investment industry. He utilizes that experience to speak on topics related to macroeconomics and investment management at seminars and conferences.
His comments and written articles have been circulated in numerous publications ranging from the Wall Street Journal and Barron's to the New York Times, USA Today, Financial Times, and Money magazine. He has appeared in various media outlets including CNBC, Bloomberg Television, Fox Business News, and CNN.
He has a BA and MBA from Gannon University and holds the Chartered Market Technician (CMT) designation from the Market Technicians Association
Contact us today to discuss how we can put a plan in place designed to help you reach your financial goals.