Our Team
With over 100 years of combined industry experience, Seaport Wealth Management strives to help you to define your financial objectives, and then use that knowledge to develop — together — a plan that is tailored to fit your unique needs and preferences, and is in your best interest. We're proud to offer comprehensive financial planning resources, providing you access to education, advice, planning, and consultation.
Paul F. Vaida, CFP®
Executive Vice President / Wealth Management, Financial Advisor
About Paul
Paul is a CERTIFIED FINANCIAL PLANNER™ professional, a designation awarded by the Certified Financial Planner Board of Standards, Inc. Paul has been working as a financial advisor since 1999. He focuses on helping clients determine their financial goals and recommending customized investment recommendations in order to reach them. Able to use a wide array of wealth management strategies, he can provides services that include retirement planning, college planning, portfolio development and asset management.
Paul graduated from Bentley University with a degree in Finance. His hobbies include skiing with his family in the White Mountains of New Hampshire and continuing his quest to learn the game of golf. Paul lives in Pomfret with his wife, Veronica, and their daughters, Abigail and Alexandra.
Contact

Phone:
860.245.2071

Email:
pvaida@janney.com
Jared W. Bloxsom, CFP®, CRPC®
Executive Vice President / Wealth Management, Financial Advisor
About Jared
Jared's primary focus is to understand each client's short and long-term financial needs and develop a personalized recommendation to meet those needs. As a CERTIFIED FINANCIAL PLANNER™ professional he can work with clients to develop personalized recommendations on an array of financial services, including asset accumulation, asset protection and asset distribution. He has hands-on experience and practical knowledge, so you can count on him to help you create a realistic recommendation that fits your individual needs.
Jared was named to the Forbes 2022 Best-In-State Wealth Advisors list. The Forbes Best-in-State Wealth Advisors rankings spotlights more than 1,485 advisors from Alaska to Florida with team assets amounting to more than $1 trillion. Developed by SHOOK Research, the award is based on an algorithm of qualitative criterion, mostly gained through telephone and in-person due diligence interviews, and quantitative data. Advisors that are considered have a minimum of seven years' experience, and the algorithm weighs factors like revenue trends, assets under management, compliance records, industry experience and those that encompass the highest standards of best practices. Portfolio performance is not a criterion due to varying client objectives and lack of audited data. Neither Forbes nor SHOOK receive a fee in exchange for rankings.
Jared lives in Essex with his wife, Kimberly, and their two children, Hunter and Emilia. In his spare time he enjoys playing golf and running.
Contact

Phone:
860.245.2074

Email:
jbloxsom@janney.com
Barry J. Saluk
First Vice President / Wealth Management, Financial Advisor
About Barry
Barry began his career as financial advisor in 1987 at Paine Webber in Hartford. A graduate of Northeastern University in Boston, he lives with his wife Marie in Mystic where together they raised three children; Brendan, Bridget and Fiona. Barry strives to provide tailored recommendations that can help achieve unique client life-stage goals.
He also focuses in all aspects of corporate executive financial services for compensation and benefits management. When not in the office, Barry is very active in community service and has served on the board of various non-profit organizations. He is a member and past president of the Rotary Club of Mystic and a Paul Harris Fellow. His hobbies include sailing and golf.
Contact

Phone:
860.245.2081

Email:
bsaluk@janney.com
Andrew Lawson, CFP®, AWMA®
First Vice President / Wealth Management, Financial Advisor
About Andrew
As a CERTIFIED FINANCIAL PLANNER™, Andrew's goal is to build strong and lasting relationships with his clients, helping each individual achieve their financial goals and objectives. He identifies their present and future goals, and helps clients to simplify their financial lives and build legacies. Prior to joining Janney, he worked for Wells Fargo Advisors as a financial advisor.
A graduate of Northeastern University, Andrew received his Bachelor of Science degree in International Business. Andrew is also fluent in Spanish. He also holds his FINRA Series 7 and 66 licenses as well as Life, Health, and Accident Insurance licenses. In 2015, Andrew successfully completed certification as an Accredited Wealth Management Advisor℠. When Andrew is not working, he is the Secretary/Treasurer of the local BNI Chapter. He lives in Avon with his wife, Jennie, and enjoys playing golf, traveling, coaching baseball, cooking, and reading.
Contact

Phone:
860.561.6360

Email:
alawson@janney.com
Jennifer J. Latici
Senior Registered Private Client Assistant
About Jennifer
Jennifer graduated from Florida Institute of Technology in 1977 with a Bachelor of Science degree in Marine Biology. She has 27 years of experience in the financial industry and is a fully registered client associate. A lifelong resident of Northeastern Connecticut, Jennifer lives in Woodstock and has served on numerous local non-profit boards. Her hobbies include garden design and flower arranging.
Contact

Phone:
860.245.2076

Email:
jlatici@janney.com
Susan Pedersen
Senior Registered Private Client Assistant
About Susan
Susan works closely with all members of the team to provide excellent service. Her role requires her to be in daily contact with clients, coordinating trades, addressing specific requests, and resolving issues. She also handles many operational functions including opening new accounts and processing check requests, letters of authority, and IRA documents. Susan has been in the industry for over 40 years and has been working with Jared and Paul since 2001. She resides in Ivoryton with her faithful dog Buddy. Her daughter Kiersten lives and works in Texas.
Contact

Phone:
860.561.6371

Email:
spedersen@janney.com
Jordan Welch
Private Client Assistant
About Jordan
In 2022, Jordan joined the team as a Private Client Associate. A graduate of Southern Connecticut State, Jordan's responsibilities include administrative and service liaison for the team's clients.
Jordan resides in East Hampton. She enjoys attending UConn sporting events with her Father, and caring for her two pugs, Saquon and Phyllis.
Contact

Phone:
860-561-6367

Email:
jwelch@janney.com
Samuel Greenfield
Private Client Assistant
About Samuel
Sam joined the team in 2022.
Contact

Phone:
860-245-2078

Email:
sgreenfield@janney.com
Selden Kenneth "Ken" Griffen III
In Memoriam
Supported By
We collaborate with other Janney specialists, as needed, who have in-depth experience in specific disciplines. Together, we can assess your unique situation, analyze difference strategies, and develop a plan fit for your unique needs and goals.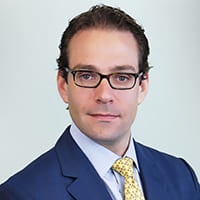 Guy LeBas
Chief Fixed Income Strategist, Janney Montgomery Scott LLC Director, Custom Fixed Income Solutions, Janney Capital Management
About Guy
Guy LeBas is Janney's Chief Fixed Income Strategist, as well as Head of Fixed Income for Janney Capital Management. As Strategist, he is responsible for providing direction to the Firm's clients on the macroeconomic, interest rate, and bond market investing climate.
Guy authors bond market periodicals, which provide relative value recommendations across the fixed income spectrum. With Janney Capital Management, Guy is responsible for overseeing the Firm's discretionarily managed bond portfolios, which take a client-tailored approach to generating consistent income across interest rate environments.
Guy joined Janney in 2006. Prior to joining Janney, Guy served as Interest Rate Risk Manager for U.S. Trust's bank asset and liability portfolios, a role in which he oversaw risk and return on $20 billion of bank assets and derivatives.
Guy is also a frequent guest on CNBC, Bloomberg TV and Fox Business News, as well as a regular speaker at financial industry conferences. He received his education from Swarthmore College, holds an M.S. in Applied Economics from Johns Hopkins University, and is a CFA Charterholder.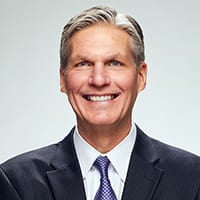 Mark D. Luschini
Chief Investment Strategist, Janney Montgomery Scott LLC President and Chief Investment Officer, Janney Capital Management
About Mark
Mark Luschini is the Chief Investment Strategist for Janney Montgomery Scott LLC, leading the Investment Strategy Group. In that capacity Mark is responsible for establishing the Firm's broad outlook relating to conditions in the capital markets and the economy and to develop investment strategies that align with the best interest, goals, and objectives of individual and institutional clients. He also establishes the Firm's asset allocation models used for portfolio construction and financial planning.
As Chief Investment Strategist, Mark serves as the Janney's investment spokesperson, offering national market commentary and developing asset allocation models and investment strategies. He chairs the investment committee and actively interfaces with both current and prospective clients.
Additionally, Mark directs Janney Capital Management, the Firm's discretionary investment management division. Under his leadership, Janney Capital Management has delivered competitive investment results across multiple strategies. The total assets under management has grown to more than $4 billion, with nearly $3 billion in traditional equity and fixed income assets, and over $1 billion in various strategic and tactical asset allocation strategies utilizing exchange-traded solutions and mutual funds. Mark served on the Board of Managers for Janney, and currently serves as a Trustee for the Firm's Pension & Profit Sharing Plan. He is a member of the Janney Wealth Management Department's Mutual Fund and Alternative Investment Committees.
In Janney Capital Management, Mark chairs the Investment Committee which sets asset class and sector policy and directly participates in managing the equity, fixed income, and asset allocation strategies under its advisory. Mark has spent more than 30 years in the investment industry. He utilizes that experience to speak on topics related to macroeconomics and investment management at seminars and conferences.
His comments and written articles have been circulated in numerous publications ranging from the Wall Street Journal and Barron's to the New York Times, USA Today, Financial Times, and Money magazine. He has appeared in various media outlets including CNBC, Bloomberg Television, Fox Business News, and CNN.
He has a BA and MBA from Gannon University and holds the Chartered Market Technician (CMT) designation from the Market Technicians Association
Contact us today to discuss how we can put a plan in place designed to help you reach your financial goals.