Our Team
The Sound Financial Advisors team has over a century of combined financial management experience. We can provide you with the freedom to pursue what interests you most. Does your current plan offer that comfort and confidence? Let us recommend one that can...
Eric Asendorf, AAMS®, AWMA®, Retirement Income Specialist
Executive Vice President / Wealth Management, Financial Advisor
About Eric
Eric Asendorf's focus has always been on what he knows he can deliver: "sound" financial advice and custom tailored customer service. With over 50 years of experience, his team is committed to responsive, informative and caring attention for every client.
Eric earned his B.A. in economics from Lycoming College and his M.Ed. in guidance from Bridgewater State. He has completed the Accredited Asset Management Specialist℠ and Accredited Wealth Management Advisor℠ programs through the College for Financial Planning. In 2013, he became a Retirement Income Specialist (RIS) through Janney University and now holds that RIS designation.
Contact

Email:
easendorf@janney.com
Janet Chadie, AWMA℠, CLTC®
Financial Advisor
About Janet
Janet Chadie has over 30 years of experience in the financial services industry and currently serves as a Financial Advisor. Janet has dedicated her career to working with individuals and their families to help them attain their financial goals. Having worked in both the insurance and mutual fund industries prior to becoming an advisor, Janet has the knowledge to match appropriate products to her client's needs. Her enthusiasm and belief in the financial planning process enables her to consistently focus on, and recommend, solutions that are best for her clients.
Janet earned her B.A. from Albertus Magnus College, her M.B.A. from Suffolk University, Sawyer School of Management. She has also earned the AWMA℠ designation from the College for Financial Planning, and most recently, the designation of Certified Long Term Care Consultant, CLTC®.
Contact

Email:
jchadie@janney.com
James McKenna
Senior Vice President/Investments, Complex Branch Manager, Accredited Wealth Management Advisor℠
About James
James (Jimmy) McKenna, AWMA®, serves as Senior Vice President/Complex Manager of the South Shore Complex of Janney Montgomery Scott. In that role he is responsible for leading his financial advisors and staff toward achieving the goals of each individual client, feeling that in today's economic environment it is imperative to focus attention on recommending personalized investment strategies. Throughout his own career at Janney, Jimmy has served his clients with a suite of investment strategies designed to meet their unique financial goals: financial, retirement and insurance planning, annuities, mutual funds, trust services, tax-free and taxable bonds and equities.
After graduating from Manhattan College with a Bachelor of Science degree in Finance, Jimmy began his career interning with a small investment office. After training at his next position with First Albany he was encouraged to join Janney by his mentor. His years of building strong client relationships there were recognized when he was tapped by the firm's management to take over Janney's Darien, CT office. During his tenure in Connecticut he was awarded Janney's Branch Manager of the Year award in 2008 and in the same year was recognized for this high level performance by "On Wall Street" magazine.
Jimmy's next move was to the Boston area where he was previously head of a complex of offices, covering Boston, Cape Cod, South Shore and North Shore locations before becoming head of the South Shore Complex.
During his career he also completed the Securities Industries Institute and later earned the prestigious Accredited Wealth Management Advisor℠ designation from the College of Financial Planning at the Wharton School of Business. He holds FINRA Series 7,63,65, 31 and 8 securities licenses and as well as Life and Health licenses.
When he is not at work Jimmy is active in the community. He is a member of the Knights of Columbus, Chairperson of the St. Joseph Parish Golf Tournament Committee, volunteers at St Joseph Parish Religious Education program and helps coach local lacrosse and hockey teams. Despite those commitments and having seven children Jimmy and his wife Kathleen still find time to pursue golf and enjoy practicing their cooking skills to entertain family and friends.
Contact

Phone:
617.371.1522

Email:
jmckenna@janney.com
Supported By
We collaborate with other Janney specialists, as needed, who have in-depth experience in specific disciplines. Together, we can assess your unique situation, analyze difference strategies, and develop a plan fit for your unique needs and goals.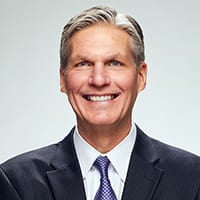 Mark D. Luschini
Chief Investment Strategist, Janney Montgomery Scott LLC President and Chief Investment Officer, Janney Capital Management
About Mark
Mark Luschini is the Chief Investment Strategist for Janney Montgomery Scott LLC, leading the Investment Strategy Group. In that capacity Mark is responsible for establishing the Firm's broad outlook relating to conditions in the capital markets and the economy and to develop investment strategies that align with the best interest, goals, and objectives of individual and institutional clients. He also establishes the Firm's asset allocation models used for portfolio construction and financial planning.
As Chief Investment Strategist, Mark serves as the Janney's investment spokesperson, offering national market commentary and developing asset allocation models and investment strategies. He chairs the investment committee and actively interfaces with both current and prospective clients.
Additionally, Mark directs Janney Capital Management, the Firm's discretionary investment management division. Under his leadership, Janney Capital Management has delivered competitive investment results across multiple strategies. The total assets under management has grown to more than $4 billion, with nearly $3 billion in traditional equity and fixed income assets, and over $1 billion in various strategic and tactical asset allocation strategies utilizing exchange-traded solutions and mutual funds. Mark served on the Board of Managers for Janney, and currently serves as a Trustee for the Firm's Pension & Profit Sharing Plan. He is a member of the Janney Wealth Management Department's Mutual Fund and Alternative Investment Committees.
In Janney Capital Management, Mark chairs the Investment Committee which sets asset class and sector policy and directly participates in managing the equity, fixed income, and asset allocation strategies under its advisory. Mark has spent more than 30 years in the investment industry. He utilizes that experience to speak on topics related to macroeconomics and investment management at seminars and conferences.
His comments and written articles have been circulated in numerous publications ranging from the Wall Street Journal and Barron's to the New York Times, USA Today, Financial Times, and Money magazine. He has appeared in various media outlets including CNBC, Bloomberg Television, Fox Business News, and CNN.
He has a BA and MBA from Gannon University and holds the Chartered Market Technician (CMT) designation from the Market Technicians Association
Contact us today to discuss how we can put a plan in place designed to help you reach your financial goals.