My Team
No needs are more important than your own. We pride ourselves in making your needs and goals, our own. We don't simply work for you. We work with you to understand who you are as an individual and as an investor.
Our mission is to help you to define your financial objectives, and then use that knowledge to develop — together — a plan that is tailored to fit your unique needs and preferences, and is in your best interest. We're proud to offer comprehensive financial planning resources, providing you access to education, advice, planning, and consultation.
Stephen E. Krakower - AWMA, CRPC, CRPS, CLTC
Financial Advisor / Satellite Branch Manager
About Stephen
Steve has more than 30 years of experience as a business entrepreneur. Prior to joining Janney, he worked to help companies and business owners make complex financial and operational decisions before moving to Wells Fargo. He also worked to support underwriting commercial and industrial loans. In addition, he was instrumental in developing and implementing strategies to transition under-performing companies and their employees to strategic buyers on behalf of lenders and investors in a variety of industries on a national basis.
Steve was President and COO of his family's regional building materials business. After two generations of organic growth, he was responsible for successfully orchestrating the sale to a publicly held company.
Early in his career, Steve also worked as a registered representative for A.G. Edwards & Sons in St. Louis on the marketing team for investment planning products and services.
Steve holds the Series 7, 9, 10 and 66 securities registrations as well as life, accident, and long-term care licenses. In addition, he has earned the Accredited Wealth Management Advisor (AWMA®), Chartered Retirement Planning Counselor (CRPC®), and Chartered Retirement Plans Specialist (CRPS) certifications from the College for Financial Planning in addition to a Certification for Long-Term Care (CLTC). Steve earned his bachelor's degree in business and finance from Washington University in St. Louis.
Steve is dedicated to helping individuals and businesses develop financial and investment strategies that line up with their needs, goals and risk tolerances. His mission is to provide every client with comprehensive financial advice delivered with the highest level of personal service and professional integrity.
As your life circumstances change, so must the investment strategies used to stay on course toward meeting your objectives. Steve works one on one with his clients to design and implement investment strategies targeted to meet your own specific needs and goals. He implements a service model to offer clients a consistent personal client-advisor interaction.
Away from the office, Steve enjoys spending time with his family, sailing, fishing for trophy brook trout, and donating his time and efforts to the community, including the Ronald McDonald House and The Food Bank.
Contact

Phone:
518.583.5657

Email:
skrakower@janney.com
Luke Saddlemire
Registered Private Client Associate
About Luke
As a Registered Private Client Associate, Luke is responsible for managing all aspects of the daily business operations for our clients. Prior to joining Janney, he served as a Financial Advisor at Principal Financial Group and began his career at Purshe Kaplan Sterling Investments as an Operations Intern before going on to be promoted to an Operations Associate.
Luke obtained a Bachelor of Science degree from the University at Albany, SUNY with Concentrations in Finance and Marketing and a minor in Economics. Additionally, he holds the Series 7 and Series 66 Licenses.
Luke currently lives in Saratoga Springs. Outside of the office, he can be found enjoying his free time with friends and family, watching his favorite sports teams, or canoeing on Galway Lake.
Contact

Phone:
518-583-5656

Email:
Lsaddlemire@janney.com
Supported By
We collaborate with other Janney specialists, as needed, who have in-depth experience in specific disciplines. Together, we can assess your unique situation, analyze difference strategies, and develop a plan fit for your unique needs and goals.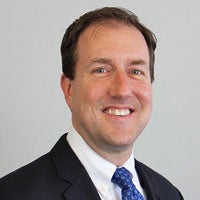 Dan Wantrobski, CMT®
Managing Director, Director of Research
About Dan
Dan Wantrobski is Director of Research at Janney Montgomery Scott and has over 20 years of industry experience as a technical analyst and strategist.
Mr. Wantrobski spent the first 10 years of his career at Paine Webber and UBS, where he developed his knowledge as a technician and macro strategist following the equity, fixed income, commodity, and currency markets. He has also spent time at Fox Pitt Kelton, Bedford Quantitative, and New Albion Partners. From 2008 to 2016, Mr. Wantrobski served as Janney's technical strategist.
Mr. Wantrobski regularly comments in the media on key issues arising in the industry, with appearances in outlets such as The Wall Street Journal, Reuters, The Philadelphia Inquirer, CNBC, Fox Business, and Bloomberg TV. He is also a frequent speaker at financial industry conferences, including the Ernst & Young Annual Firm Conference where he has served as a guest speaker for the last five years.
Mr. Wantrobski is a Chartered Market Technician ® (CMT) and attended Villanova University, graduating cum laude with a B.S. in Finance.
He currently resides in Moorestown, NJ where he volunteers as a firefighter with Relief Engine Co. 312.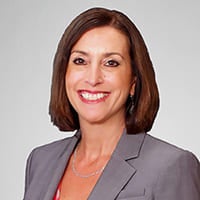 Debra Roey
Vice President, Retirement Plan Services Director
About Debra
Debra S. Roey joined Janney Montgomery Scott LLC in November 2006, as Janney Retirement Plan Services (JRPS) Manager. JRPS was founded in 1982 to provide Janney's Corporate Retirement Plan Clients with support in plan design analysis, proposal procurement and review, investment fiduciary services, technical expertise, and problem resolution.
Debra has over 30 years of experience in the Retirement Plan arena. Prior to joining Janney, she served as Regional Director with Union Central Life Retirement and Investment Services. During her tenure, she received numerous sales awards including qualification for the company's highest society membership. She also served on several corporate committees involved with Strategic Planning and Product Development.
Debra earned a B.A. in Business Administration from Rutgers University.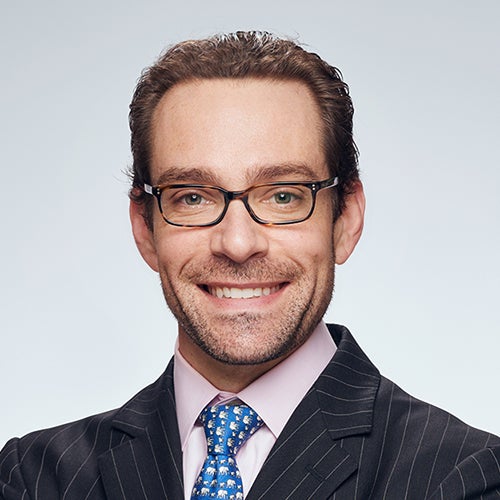 Guy LeBas
Chief Fixed Income Strategist, Janney Montgomery Scott LLC Director, Custom Fixed Income Solutions, Janney Capital Management
About Guy
Guy LeBas is Janney's Chief Fixed Income Strategist, as well as Head of Fixed Income for Janney Capital Management. As Strategist, he is responsible for providing direction to the Firm's clients on the macroeconomic, interest rate, and bond market investing climate.
Guy authors bond market periodicals, which provide relative value recommendations across the fixed income spectrum. With Janney Capital Management, Guy is responsible for overseeing the Firm's discretionarily managed bond portfolios, which take a client-tailored approach to generating consistent income across interest rate environments.
Guy joined Janney in 2006. Prior to joining Janney, Guy served as Interest Rate Risk Manager for U.S. Trust's bank asset and liability portfolios, a role in which he oversaw risk and return on $20 billion of bank assets and derivatives.
Guy is also a frequent guest on CNBC, Bloomberg TV and Fox Business News, as well as a regular speaker at financial industry conferences. He received his education from Swarthmore College, holds an M.S. in Applied Economics from Johns Hopkins University, and is a CFA Charterholder.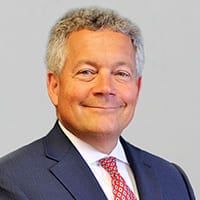 Jay L. Guyer, CFP®
Vice President, Senior Financial Planner
About Jay
Jay Guyer serves as Vice President, Senior Financial Planner in Janney Montgomery Scott's Wealth Planning Department. He focuses on supporting the advanced financial planning efforts for the Firm's Western region. In his role, Mr. Guyer serves as a resource for Financial Advisors working with complex client-planning needs to assist clients with meeting their goals and objectives. Mr. Guyer is based in Janney's Pittsburgh, PA office.
Mr. Guyer has more than 30 years of experience in the financial services industry. He joined Janney from M&T Bank/Wilmington Trust, where he served as a Senior Financial Planner supporting their Western Pennsylvania and New York branches. Prior to M&T Bank, he spent time as the Director of Financial Planning with Omega Bank in State College, PA. He also served as a Financial Planner with The Vanguard Group.
Mr. Guyer is a Certified Financial Planner (CFP®), Chartered Life Underwriter (CLU®) and Chartered Financial Consultant (ChFC®). He also holds his Series 6, 7, 24, 63 and 65 securities licenses and earned the Pennsylvania Life, Accident & Health, Fixed and Variable Annuity licenses. Mr. Guyer received his JD and LLM in Tax Law from Taft Law School and has a Bachelor's degree in Education from Juniata College.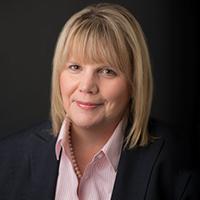 Laura Medigovich CFP®, ChFC®, CLU®, CTFA, CMC®
Vice President, Senior Financial Planner
About Laura
Laura Medigovich is a Vice President and Senior Financial Planner with Janney Montgomery Scott. Ms. Medigovich, who is based out of Purchase, NY, covers the Firm's Northern region.
To support Janney's clients in achieving their financial goals through sound planning, she coaches Janney's Financial Advisors and their clients through all aspects of financial planning. Her areas of planning knowledge and experience include retirement, insurance, education, business-succession, estate and legacy, and philanthropic.
Ms. Medigovich joined Janney in 2019. Prior to joining the Firm, she was a Vice President, Senior Financial Planner for Wilmington Trust/M&T Bank. There, she was responsible for developing customized wealth-management strategies and financial plans for prominent individuals, families, and business owners. Ms. Medigovich also shared her financial planning experience through a weekly personal finance column in the local Hudson Valley newspaper, the Times-Herald Journal, which she wrote for more than a decade.
Ms. Medigovich has achieved a number of professional certifications, including the Certified Financial Plannerᵀᴹ professional designation from the Certified Financial Planner Board of Standards. She also earned the Chartered Financial Consultant and Chartered Life Underwriter designations from The American College and the Certified Trust and Financial Advisor designation from the Institute for Certified Bankers.
Other industry-focused programs from which Ms. Medigovich has graduated include the Virginia Bankers Association School of Bank Management at The University of Virginia, and the Cannon Trust School, Cannon Institute, at Pepperdine University.
She holds a Bachelor of Arts degree in Sociology from the University of Maryland.
Ms. Medigovich is a leader in her region's finance community. Her leadership roles include serving as a member of the Board and the Director of Advocacy for the Greater Hudson Valley Financial Planning Association.
Contact us today to discuss how we can put a plan in place designed to help you reach your financial goals.